bee smart city and SMART CITY SOLUTIONS part of INTERGEO have signed a partnership agreement.
Today, cities and communities across the globe face massive challenges that impact their livability and prosperity: traffic, energy, water & waste management, pollution, healthcare, education, the digital economy as well as the efficient provision of government services are only a few examples of challenges that require specific smart city solutions. To tackle these challenges, but also to seize development opportunities, municipalities need to follow holistic and citizen-centric approaches. The sharing of best practices among cities and communities as well as being informed about new solutions is important for the creation, replication and adoption of suitable solutions in individual cities.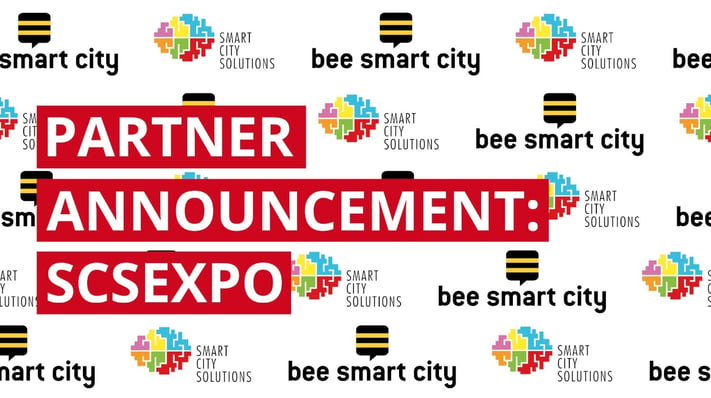 "In the progression of becoming 'smart', cities and communities always have to consider the needs of their citizens. In the end it is their city that we are developing into a greater place to live. In our partnership with bee smart city, we are able to benefit from synergies and bundling our forces to strengthen SCSEXPO as the event for knowledge-transfer for cities and communities in Germany", states Matthias Dürr, Project Manager of SCSEXPO.
SMART CITY SOLUTIONS and bee smart city invite solution providers, urban developers and planners, environmental and traffic experts, economic development specialists, urban consultants and local authorities to actively discover and experience the urban future in Frankfurt from 16 to 18 October at INTERGEO. Join us for inspiring panel discussions at the SCSFORUM, use the World Café at SCSPLAZA and network with like-minded cities or potential partners.


---

Visit SMART CITY SOLUTIONS part of INTERGEO for FREE as bee smart city delegates and become an active part of SCSEXPO! Click on the link below to claim your free passes!



As bee smart city partner, we can offer you a special 10% discount for exhibiting at SCSEXPO. To take advantage of the discount, please download and fill in the SCSEXPO 2018 exhibitor registration form and mention the code "bee smart city".
---

"At bee smart city we define a smart city as an ecosystem of solutions. Since the fundamental objective of SCSEXPO is to highlight the many different facets of the smart city and to bring together providers with cities and communities, we are delighted to actively support the event as partner, exhibitor and panel organizer", state Bart Gorynski & Thomas Müller, Managing Partners at bee smart city.
With the 'Smart City Solution Database' and its global smart city hub, bee smart city supports cities and communities in exploring suitable strategies and solutions, facilitates the sharing of best practices globally and makes it easier to adapt or replicate smart solutions. In short, bee smart city simplifies the development of smart cities.
'The Smart City Solution Database' (https://www.beesmart.city/), provides free access to more than 450 proven smart city solutions that have been implemented in more than 370 cities around the world. Cities can easily identify best practice solutions to address urban challenges and to seize development opportunities. Companies, as smart city solution providers, can showcase their proven solutions and increase their visibility in the smart cities market.


About bee smart city
bee smart city was founded in 2017 by experienced professionals and smart city experts to accelerate the development of prosperous and livable smart cities and communities around the globe. The smart city market is currently neither transparent nor digitized. bee smart city provides an efficient toolset for smart city analysis and for facilitating collaboration and the successful implementation of the best smart city solutions available. To achieve its mission, bee smart city partners with cities and communities, leading organizations, associations as well as solution providers. The global bee smart city hub and the smart city solution database greatly increase transparency and the visibility of cities, companies and other smart city actors. Learn more at https://www.beesmart.city/ and https://hub.beesmart.city.
Contact:
bee smart city GmbH
Thomas Müller
Tel. +49 (0) 208 62801331
Email: tom@beesmart.city
Twitter: @beesmartcity

About SMART CITY SOLUTIONS part of INTERGEO
SMART CITY SOLUTIONS takes place as part of INTERGEO, the world's leading conference trade fair for geodesy, geoinformation and land management, from 16-18 October 2018 in Frankfurt. SCSEXPO, FORUM and PLAZA is a meeting point for international providers of smart city solutions and city/community representatives responsible for urban development, mobility and the environment. SMART CITY SOLUTIONS is a platform for providers to network and meet city representatives, and also for cities to enter into dialogue and compare their solutions. Learn more at https://www.smartcitysolutions.eu/.
Contact:
HINTE GmbH
Matthias Dürr
Tel. +49 (0) 721 93133-630
Email: mduerr@hinte-messe.de
Twitter: @SCSEXPO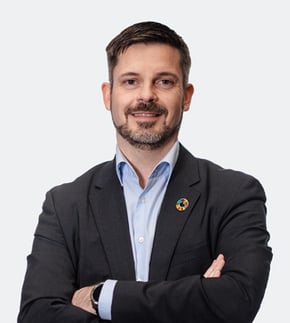 Thomas Mueller
Thomas Müller is Managing Partner at bee smart city. With more than 15 years of public sector experience, he is an expert on smart city strategy and projects.