bee smart city joins forces with RuhrSummit, the biggest startup conference in the Ruhr Valley and the State of North Rhine-Westphalia (NRW). One key topic of this years' RuhrSummit and its sub-event International Summit is 'Smart Urban Services / Smart City'. bee smart city will host the corresponding Deep Dive for smart city startups.
"The partnership with RuhrSummit in our home region and state is a great honor for us at bee smart city. The smart city market is a global growth market that offers a lot of business opportunities for startups that help to increase efficiency, livability and prosperity in cities and municipalities. Future-proofing the places we live and work in is a necessity that we all benefit from – as citizens, employees, entrepreneurs or government representatives. Therefore, we help smart city startups and solution providers to connect with potential corporate and government clients, to identify new partners, and to increase their global visibility through our global smart city network and community.", state Dr. Alexander Gelsin, Bart Gorynski, and Thomas Müller, Founders and Managing Partners at bee smart city.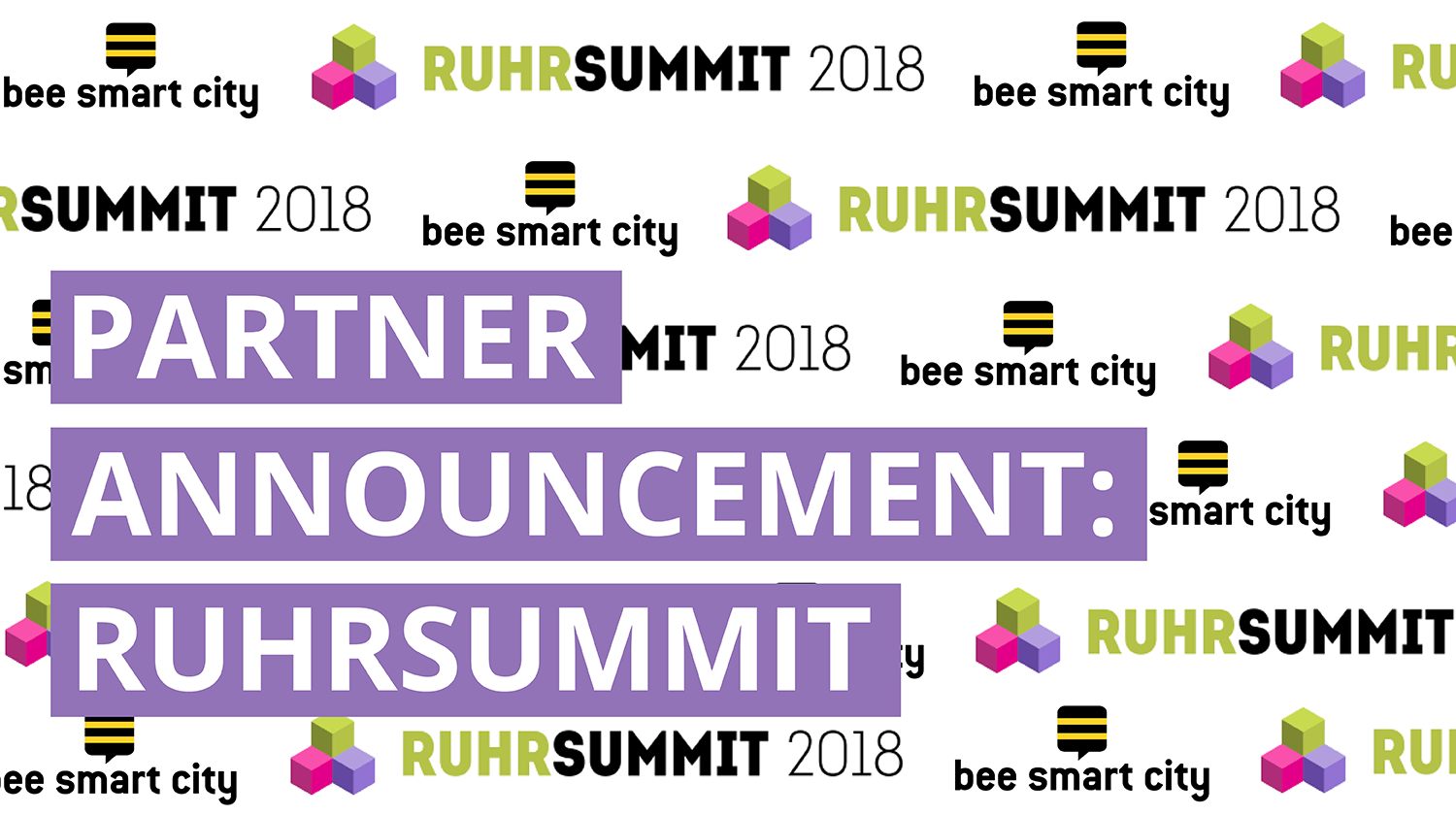 bee smart city has developed the world's largest 'Smart City Solution Database' – a global smart city business network and community with currently 6,400+ members and more than 500 proven solutions implemented in 430+ cities and communities. Numerous startups and solution providers as well as cities from around the globe – but also from the Ruhr Valley and NRW – are members of the platform and have listed their smart city solutions on bee smart city. Sharing best practice solutions globally to accelerate the development of smarter cities and communities is the motivation that drives the fast-growing global platform.
Oliver Weimann, Managing Director of 360° Online Performance Group and organizer of RuhrSummit, stresses the importance of the partnership: "bee smart city as the leading global platform for smart city initiatives is the perfect match for RuhrSummit to present the development and impact of smart city activities for governments but also for companies. Through partnerships like this, RuhrSummit 2018 will be more engaging and diverse than ever."
The Smart Urban Services / Smart City Deep Dive session will take place on October 12 in the afternoon (2:00 pm - 4:50 pm). GovTech and CivicTech startups as well as corporate representatives and government officials are invited to get inspired by bee smart city and other top speakers. They can seize the opportunity to immerse themselves in intense discussions with corporates, investors and other smart city startups.
RuhrSummit offers a unique 2-day program at the traditional "Jahrhunderthalle" industrial heritage site in Bochum. Technology insights and mega-trends presented by national and international experts, panel-discussions with representatives from global startup hot-spots, hands-on expert workshops, a start-up expo with the future rock stars of the industry, a pitch competition, food market, side-events, plus a spectacular meet@beat party.
---
About bee smart city
bee smart city was founded in 2017 by experienced professionals and smart city experts to accelerate the development of prosperous and livable smart cities and communities around the globe. The smart city market is currently neither transparent nor digitized. bee smart city provides an efficient toolset for smart city analysis and for facilitating collaboration and the successful implementation of the best smart city solutions available. To achieve its mission, bee smart city partners with leading organizations, associations as well as solution providers and smart city startups. The global bee smart city hub and the smart city solution database greatly increase transparency and the visibility of cities, companies, startups and other smart city actors. Learn more at https://www.beesmart.city
Contact:
bee smart city GmbH
Thomas Müller, Managing Partner
Tel. +49 (0) 208 62801331
Email: press@beesmart.city
Twitter: @beesmartcity

About RuhrSummit
RuhrSummit is the biggest startup conference in the Ruhr Valley and in the German State of North Rhine-Westphalia (NRW). RuhrSummit unites the local startup scene with representatives from German and international startup hot-spots like Berlin, New York, Tel Aviv or Seoul. With the sub-event International Summit, RuhrSummit presents technological insights and mega-trends for two days with international top speakers, exciting startup pitches, a huge main party, and a unique international networking event. Learn more at https://summit.ruhr.
Contact:
360° Online Performance Group
Oliver Weimann, Managing Director
Tel. +49 (0) 201 – 879 193 91
Email: weimann@360opg.de
Twitter: @RuhrSummit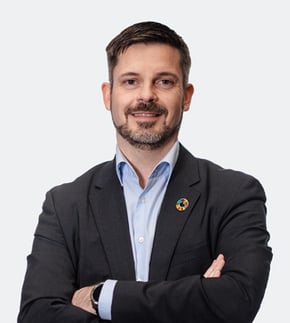 Thomas Mueller
Thomas Müller is Managing Partner at bee smart city. With more than 15 years of public sector experience, he is an expert on smart city strategy and projects.