For 2021, bee smart city is proud to announce its continued partnership with Smart City Expo World Congress. This premier Smart City event is the world's most significant smart city conference and exhibition, held annually in Barcelona since 2011. To mark the event's 10th anniversary, the programme for 2021 is expected to be better than ever before, with a predicted attendance of over 10,000 visitors, 400 exhibitors, and 350 guest speakers.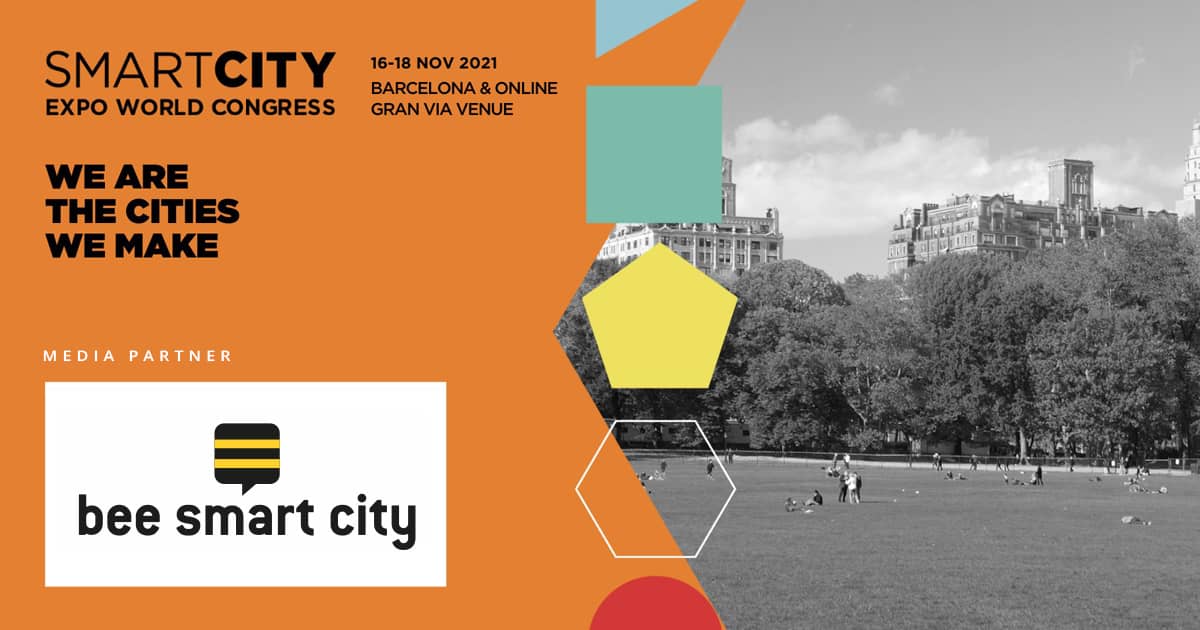 After 2020's hybrid event caused by the Covid-19 pandemic, the 2021 Smart City Expo World Congress will serve as an important landmark for cities embarking on a journey towards recovery, with renewed visions to make urban landscapes more sustainable, livable, and resilient for the citizens who live within them.
International experts and smart city professionals will gather in Barcelona from the 16th – 18th November to discuss important issues surrounding a number of key themes: Enabling Technologies, Energy & Environment, Tomorrow.Mobility World Congress, Governance, Living & Inclusion, Economy, Infrastructure & Buildings, and Safety & Security. These key themes will cover crucial development topics include Artificial Intelligence, Digital Twins, New Energy Models, Green Spaces, Low Carbon, Micro & Shared Mobility, Cross-sector Governance, Citizen Engagement, Critical Infrastructures, City Ethics & Privacy, Urban Safety and Emergency Response, and how international cooperation between governments and solution providers can usher in a new era of smart living for our cities.
Guest speakers for SCEWC 2021 include:
Gabriela Uchoa – UN Habitat
Jeff Merritt – World Economic Forum
Carlos Moreno – City of Paris
Jung Hoon Lee – Seoul Metropolitan Government
Anniina Autero – City of Tampere
Ada Colau – City of Barcelona
and many more.
Aside from a stellar line-up of guest speakers, the event will also comprise a number of exciting side events, including the UCLG World Council, Tomorrow.Mobility, PuzzleX, and a curated list of workshops and digital sessions focusing on pertinent smart city challenges and topics.
Smart City Expo World Congress's director, Ugo Valenti, expressed the necessity for smart city development, now more than ever, and highlighted the importance of this year's event. "Given the international context, the 2021 edition will surely be one of the more outstanding editions. We will celebrate our tenth anniversary and we will do it by bringing back together and in-person the whole urban innovation ecosystem. The past months have shifted the priorities of most cities and I'm sure this will have an impact on the trends of urban transformation and on the conferences that we will hold in Barcelona. We have always felt proud and privileged of contributing to the transformations and cities around the world but now more than ever."
"The last two years have seen a dramatic focus on the importance of smart cities. Once again, we are proud to partner with the Smart City Expo World Congress and work with those who share our vision for a more sustainable and resilient future. The Smart City Expo is the perfect platform to foster collaboration between solution providers, governments, urban innovators, and other stakeholders to help transform our cities into stronger, safer, more sustainable, and more resilient, livable spaces," agreed Thomas Müller, Managing Partner at bee smart city.
"We look forward to attending the 2021 event and connecting with enthusiastic minds who are looking to shape a better future for us all. I hope that many of you can join us in person in Barcelona, from the 16th to the 19th of November," Müller added.
As media partners for SCEWC2021, we offer members of our network an exclusive discount for congress passes. We also have a number of expo passes to give away for free to those who apply early!


---

Register for Smart City Expo World Congress 2021 now - and be a part of the world's leading event for cities. Register now for an exclusive discount on congress passes.
Should you only need an expo pass, use the button below to get one of 100 free expo passes:
---
About bee smart city
bee smart city operates the largest smart city online network and community for smart city professionals to share knowledge, learn and gain market insights. Join for free to connect with 13,600+ Members from 170 countries, to share expertise and solutions. Currently, more than 760 solutions are accessible in our solutions catalogue. In addition, as part of our premium memberships, we offer a unique global smart city tender service to give solution providers access to newly issued smart city tenders worldwide. Last, but not least, we advise cities in crafting and implementing smart city strategies and solutions. Learn more at: www.beesmart.city
Contact:
bee smart city GmbH
Thomas Müller, Managing Partner
Tel. +49 (0) 208 62801331
Email: press@beesmart.city

About Smart City Expo World Congress
Smart City Expo World Congress (Barcelona, November 16-18) is the world's leading event for cities, the unmissable hub where leaders of the most innovative cities, companies and organizations gather to share ideas, present projects, and drive urban transformation to a better future. Learn more at: www.smartcityexpo.com
Contact:
Fira Barcelona
Communications Team
Email: smartcityexpo.visitors@firabarcelona.com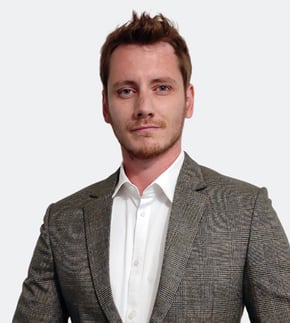 Joe Appleton
Joe Appleton is a content strategist, editor and writer at bee smart city. He is particularly interested in the topics of smart and sustainable cities and urban mobility.