bee smart city is proud again to announce its continued partnership with Smart City Expo World Congress in 2022. Smart City Expo World Congress is the international leading event for cities. The world's most significant smart city conference and exhibition is held annually in Barcelona since 2011. Smart City Expo World Congress (#SCEWC22), the leading international event on cities and smart urban solutions organized by Fira de Barcelona, will host over 1.000 exhibitors in its 11th edition, held from November 15 to 17, 2022. The programme for 2022 is full of highlights and will break again records: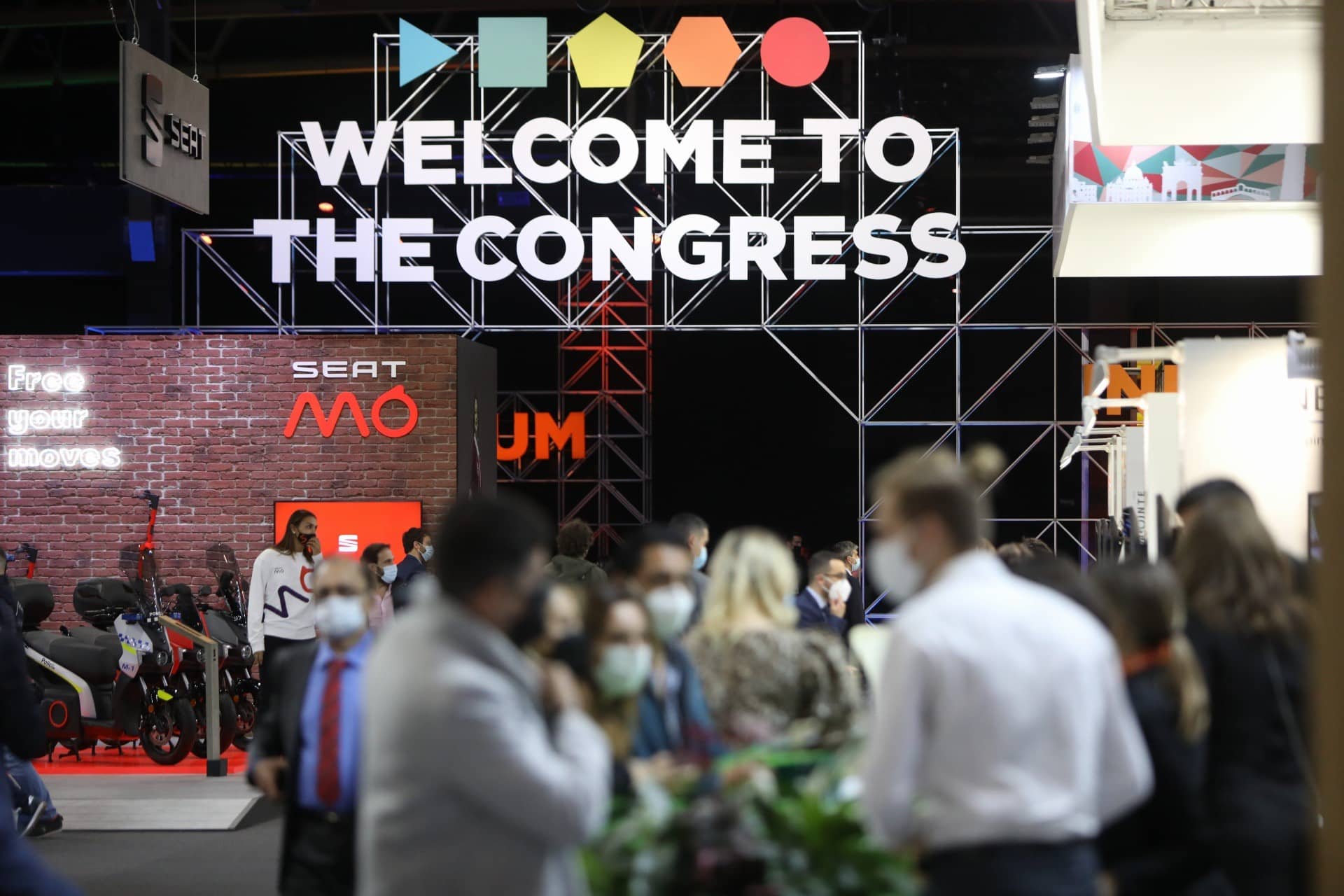 Last year, the Smart City Expo World Congress celebrated its 10th anniversary with a comeback edition that exceeded all expectations. This year all figures are projected to increase over the forecast horizon, similar to pre-pandemic volume: At #SCEWC22 24.000+ visitors in person plus 20.000 online attendees, 1000+ exhibitors and 400+ guest speakers from 140+ countries and 700+ cities are expected. Under the theme Cities inspired by people, the show and congress will boast pre-pandemic figures and will spread over two halls of the Gran Via venue in Barcelona. The congress program will focus on the tools and strategies at hand that local governments, organizations, and citizens can seize to ensure a better future for cities and the coming generations.
The director of Smart City Expo World Congress, Ugo Valenti, said that "we expect over 24,000 attendees this November. This will bring us back to pre-pandemic figures, stressing not only how important cities are for the future of humankind and the planet but also that Smart City Expo is the global go‑to event for the broad urban transformation ecosystem, now more than ever."
To cover every possibility, the congress program of #SCEWC22 will be structured in eight themes:
Economy
Enabling Technologies
Energy & Environment
Governance
Infrastructure & Buildings
Living & Inclusion
Mobility
Safety & Security.
These key themes will cover crucial development topics include Artificial Intelligence, Digital Twins, New Energy Models, Green Spaces, Low Carbon, Micro & Shared Mobility, Cross-sector Governance, Citizen Engagement, Critical Infrastructures, City Ethics & Privacy, Urban Safety and Emergency Response, and how international cooperation between governments and solution providers can usher in a new era of smart living for our cities. Go directly to the programme.
In Focus: Infrastructure and Mobility:
Among the key topics involved in the design and construction of smart cities are efficient infrastructures and swift mobility. These two subjects will have events of their own hosted within the SCEWC framework. The second edition of Tomorrow.Mobility will focus on promoting the design and adoption of new sustainable urban mobility models. Co-organized by EIT Urban Mobility, an initiative of the European Institute of Innovation and Technology, a body of the European Union, the event also has the support of leading companies and institutions.
Along these lines, the 2022 edition of SCEWC will see the debut of Tomorrow.Building, a new area focused on new technological solutions linked to construction, such as 3D printing, robotics, IoT and BIM (Building Information Modelling), as well as new materials. The main aim is to create the perfect forum for new disruptive ideas in the wide building and hard infrastructure industry to flourish.
Guest speakers for SCEWC 2022 include:
Elizabeth Diller-

Partner - Diller Scofidio + Renfro,




Professor of Architectural Design, Princeton University

Ron Finley -

Gangster Gardener, South Central L.A

Hannah Fry -

Professor in the Mathematics of Cities, University College London

Yvonne Aki- Sawyerr - Mayor, City of Freetown, Sierra Leone

Eduard Xatruch -

Co-Owner & Chef, Disfrutar

(Rated 3th, The World's 50 Best Restaurants)

Meet the bee smart city TEAM in Barcelona
"We are proud to continue our long-standing partnership with Smart City Expo World Congress and work with those who share our vision for a more sustainable and resilient future. The upcoming edition of Smart City Expo World Congress is also a special one for us at bee smart city: not only are we celebrating our 5th anniversary this year, but we are also bringing the whole team and our new product for cities - the smart city toolbox - to Barcelona," states Thomas Müller, Managing Partner at bee smart city.
"Discover our new services and meet our team in Hall 2, Booth 121. We look forward to attending SCEWC22 and connecting with you in person in Barcelona, from the 15th to the 17th of November" Müller added.
As media partners for SCEWC22, we offer members of our network an exclusive 25% discount for congress passes.


---

Register for Smart City Expo World Congress 2022 now - and be a part of the world's leading event for cities. Register now for an exclusive 25% discount on congress passes.
---
About bee smart city
bee smart city is a specialist digital software and consulting company with the mission to empower municipalities to successfully manage the transformation to smart and sustainable cities and regions. With the Smart City Toolbox – a unique Software-as-a-Service solution for cities and regions - we enable the effective management of smart city strategies and corresponding projects digitally and collaboratively in one place. With 14.000+ Members from 170 countries, bee smart city operates the largest free smart city online network and community for smart city professionals to share knowledge, learn and gain market insights. The platform is also available as a white-label solution for organizations that want to foster collaboration between different stakeholders. In addition, we offer a unique global smart city tender service to give solution providers access to newly issued smart city tenders worldwide. Last, but not least, we advise cities in crafting and implementing smart city strategies and solutions. Learn more at: www.beesmart.city
Contact:
bee smart city GmbH
Thomas Müller, Managing Partner
Tel. +49 (0) 208 62801331
Email: press@beesmart.city

About Smart City Expo World Congress
Smart City Expo World Congress (Barcelona, November 15-17) is the leading international event for the smart city sector, a key meeting point for experts and leaders of the world's most innovative cities, companies, research centers and international organizations. Over 24,000 professionals are expected from more than 700 cities and over 400 international speakers that will share their vision on how to build a more sustainable and livable urban future. Learn more at: www.smartcityexpo.com
Contact:
Fira Barcelona
Communications Team
Email: smartcityexpo.visitors@firabarcelona.com