Leading policymakers, business leaders, investors, technocrats convening together to accelerate action towards sustainable future.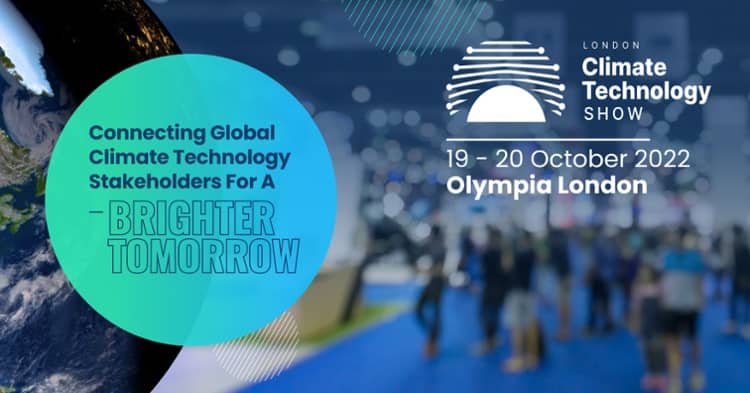 London, 17 August 2022: Valiant Business Media is all set to host this year's most important climate technology event, The London Climate Technology Show 2022, taking place from 19 - 20 October 2022 at Olympia London. The show aims to facilitate most-comprehensive conference and a cutting edge expo that will provide an ideal ground for the entire sustainability value chain including policymakers, business leaders, startups, investors, venture capitalists to network, exchange critical ideas and showcase climate technology solutions and disruptive technologies that help reduce carbon footprint.
The conference at London Climate Technology Show will give participants access to over 100+ eminent speakers sharing critical insights on how technology is transitioning the world towards a new cleaner economy. Renowned speakers from influential ministries and global companies including the Ministry of Environment of the Slovak Republic, the Ministry of Environment and Physical Planning - Republic of North Macedonia, Ministry of Environment, Spatial Planning and Infrastructure-Republic of Kosovo, World Economic Forum, UN Climate Technology Centre & Network (CTCN), Volvo Construction Equipment, World Future Council, Innovation UK, World Green Building Council, Energy Industries Council (EIC} and other important experts have confirmed their participation at the event.
The London Climate Technology Show 2022 will host a massive exhibiting platform for global climate tech industry value chain from a multitude of industries including Mobility & Transport, Energy, Carbon capture, removal & storage, Built environment, Manufacturing & Food, Agriculture & Land Use and others to showcase innovative climate technology products & services helping mitigate the climate crisis. With a special focus on venture capital & early-stage startups, London Climate Technology Show will provide a highly engaging atmosphere for startups to network and pitch sustainability solutions, services or products to venture capitalists and businesses from across the globe. Companies like Tesla, Volvo, Keba, Clearvue, Clean Growth Fund, CO2-Zero, Molabo, Mycarbon, OLWG, Rocsole, Farmsio, IES, Zulu Forest Sciences, Solar Impulse Foundation, Photonhub, Emissis Coolnomix, etc will showcase their latest sustainability solutions and climate tech innovations in front of 5,000 + expected business attendees. Learn more about London Climate Technology Show.
"Ever since the climate change crisis has become a huge challenge and awareness of a sustainable future has gained momentum, pressure is mounting on global businesses to expedite efforts and develop meaningful responses in order to mitigate the increasing climate change crisis. In a bid to contribute towards a carbon neutral future, we are launching our flagship sustainability event where business leaders, policymakers, technocrats, investors, entrepreneurs and other sustainability stakeholders can take advantage of this amazing opportunity to showcase the sustainability initiatives, technological prowess and innovative solutions that are helping reverse climate change and drive positive societal impact," said Shariq Abdul Hai, CEO of Valiant Business Media.
The London Climate Technology Show is certainly going to be 2022's must-visit sustainability conference and expo that will facilitate participants to discover & exhibit disruptive sustainability solutions, advance sustainability strategies through exclusive market insights and showcase leadership & strengthen cooperation in the transition towards a carbon neutral and sustainable future. To exhibit or attend London Climate Technology Show please visit the link below.
London Climate Technology Show
London Climate Technology Show Media Contact:
Madhiya Nabi
madhiya.nabi@valiantbmedia.com
+44 20 3287 8878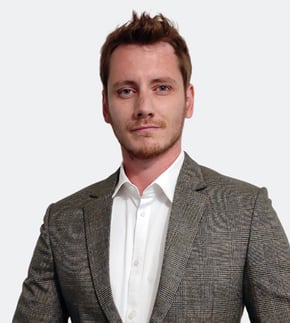 Joe Appleton
Joe Appleton is a content strategist, editor and writer at bee smart city. He is particularly interested in the topics of smart and sustainable cities and urban mobility.