Global Mobility Call is an exciting mobility event that covers every aspect of the smart mobility topic, from electric vehicles to smart urban infrastructure, taking place in Madrid from 14 - 16 June 2022. This landmark event will attract the most important mobility institutions, solution providers, urban leaders, and industry experts to discuss the future of mobility and the way we move around.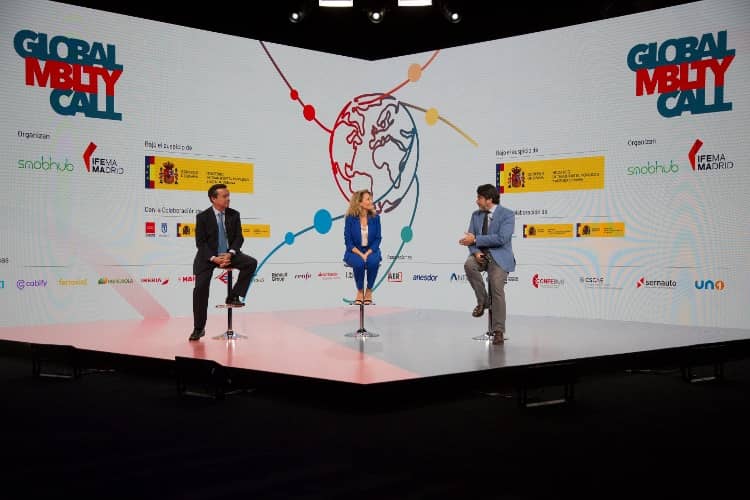 As the largest initiative that solely focuses on sustainable transport, Global Mobility Call is a must-visit for all urbanists interested in the future of smart mobility. Focusing on mobility in a holistic way, Global Mobility Call is a platform for the world's leading mobility experts to formulate a new roadmap for transportation, focusing on connected solutions, energy alternatives, smart technologies, and resilient urban planning that will help transform our cities into greener, more livable spaces.
What is the vision of Global Mobility Call?
To be an international benchmark for the promotion of sustainable mobility.
Integrating the ecosystem of industrial sectors, interconnected with a holistic approach.
Contribute to post-pandemic recovery and a cleaner, safer, more inclusive society.


"Global Mobility Call Isn't An Event. It's A Movement"
To realise that vision, Global Mobility Call has invited over 250 international guests and participants from the public and private sectors, with experts from the transport industry and specialist from government agencies sharing thoughts and ideas about the biggest mobility challenges facing our cities.
With Madrid as an international point of reference, it's no surprise that many of the speakers and experts come from the Spanish national government, including experts from the Ministry of Transport, Mobility and Urban Agenda, Ministry of Ecological Transition, the Community of Madrid, Madrid City Hall, as well as others, but the event also hosts international guests from major international mobility businesses, such as Arriva, Bolt, Cabify, as well as global strategic consulting giants including Accenture, Deloitte, eY, Ineco and McKinsey & Company.
The event's exhibition area will be divided into five separate thematic forums, (Tech, Data & Innovation, New Urban Planning, Economic Development & Regulation, Sustainable Transportation, and Future Society), and these will run alongside a large auditorium where the main topic of sustainable mobility will be discussed, debated, and analysed.
Join the Global Mobility Call at IFEMA Madrid from the 14 – 16 June 2022. Check out the event website for the full agenda of exhibitors, speakers, workshops, and ticketing information.