The southeast Asian country of Vietnam is evolving at a rapid pace. In recent years, the country has transformed into one of the fastest-growing economies in the region with booming industries in a wide range of sectors, and a tenacious business-oriented culture. In a short time, Vietnam has been able to grow from a low-income country into a lower-middle-income country, with analysts predicting that it could achieve upper-middle-income status as quickly as 2035. This is no mean feat, but with a large and booming population, with a young median age of 32 years, Vietnam has the drive, determination, and passion for innovation to make its dreams come true. A perfect and ambitious example is the Binh Duong Smart City project.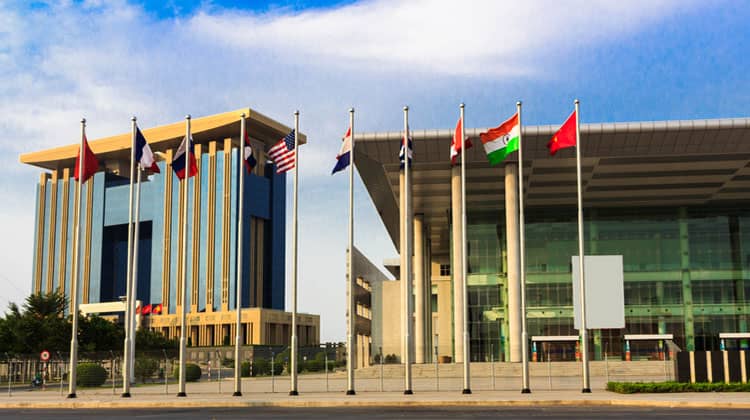 Despite having an emerging upper and middle class, the country does face several obstacles on its path to prosperity. It's one of the fastest-growing per-capita greenhouse gas emitters in the world, rapid urbanization is causing waste management challenges, and unsustainable exploitation of resources could cause long-term problems.
Fortunately, and thanks to forward-thinking leadership and a young and dynamic workforce, Vietnam is working hard to overcome these challenges. With rising populations, urbanization is a hot topic, and the country has a number of exciting smart city projects to help usher in a new era of urban living. The most interesting project is the Binh Duong Smart City project.
Located in the southern Binh Duong province, north of Ho Chi Minh City, a brand-new city is in development. Binh Duong Smart City is being built from the ground up, on a solid foundation of Smart City principles.
Created by the state-run Becamex company and designed using ideas from ICF alumnus Eindhoven, (the 2011 Intelligent Community of the Year), Binh Duong Smart City is expected to evolve from an agrarian, low-population area into a dynamic, modern, environmentally-friendly, and technologically advanced city that will host a population of up to one million people, with world-class education facilities, sophisticated industry parks, and more.
Seeing a city being built from scratch is a rare experience. To help kick the project off, Binh Duong has already established the Eastern International University as a keystone of the new city, supported by six industry parks, and the region's first accelerator. With careful oversight from the Standing and the Peoples' Committees of the government, entrepreneurial investment, and advice from the academic sector, the future of Binh Duong Smart City looks bright indeed.
Here you'll find a selection of the strategies that the city will implement to ensure the smart city project's success:
Free WiFi for All
A digital transformation can only begin when residents have equal access to online services. To help promote social equity, Binh Duong Smart City has free-to-access public WiFi networks that are open to all. To initiate this, all government buildings and almost all public and private buildings will host and provide open wireless networks for visitors, staff, and residents.
To augment the spread of free WiFi, the city also has a free public WiFi system that's available on local public transport. This service, provided by the Becamex Tokyu public bus system, is already in use with more than 50 passengers logging into public WiFi per bus, per trip. Buses are an important lifeline for residents of the wider Binh Duong province, and the addition of fast, free-to-use WiFi, is a welcome development for citizens living in remote areas with limited internet access.
Public WiFi is one thing, but to aid and assist the rolling out of this ambitious scheme, Binh Duong Smart City is also constantly expanding its glass fibre cable network to ensure high-speed internet to residents, but most importantly, to businesses and education centres. The city's advanced fibre-optic network began life in 2019, thanks to a partnership between the state's VNTT service and Japanese provider NTT. The fibre optic infrastructure is built to high Japanese standards and will provide high-speed broadband connectivity to the city upon its completion.
Cultivating an Ecosystem for Innovation
As a city that's being built from the ground up, Binh Duong Smart City benefits from being able to implement ground-breaking infrastructure from day one, but it also faces some challenges too. Chief among these is the fact that it cannot capitalize on an existing business ecosystem. That means that it has to work twice as hard to attract industry and talent. To help bridge that gap, the Becamex Industrial Development Company sought advice from Brainport, Eindhoven. The result was the formation of the Binh Duong Smart Region project, a collaborative project between local industries, universities, and the government, to accelerate economic growth sustainably.
This action spurred the rise of many partnerships between local industries and schools, universities, and colleges, from the region, in the form of advanced Techlabs and Fablabs, encouraged and nurtured by the Binh Duong Department of Science and Technology.
Techlabs
Binh Duong's Techlabs are special learning zones designed for practical education, equipped with the latest technology and resources. These spaces are used to teach students about advanced technologies and their applications. Techlabs are also used for research projects, and as collaborative spaces that can be used by a variety of stakeholders, from local universities and schools to local industries and businesses. Currently, the Binh Duong Techlabs include a mechanical-electrical lab at the Vietnam-Singapore Vocational College, a specialist lighting lab at the Eastern International University, and an advanced ICT lab at the region's Thu Dau Mot University. Other future plans include a power electronics systems lab, a robotics and intelligent systems lab, and an AI lab, too.
Fablabs
The Smart City's Fablabs follow a similar theme to the Techlab initiative. These Fablabs are small-scale workshop spaces that are equipped with cutting-edge digital fabrication tools, such as 3D printing machines, 3D scanning tools, laser cutting and laser engraving tools, and other CNC hardware. These tools are open-access and available for anyone in the community to use, from private citizens to students, businesses, and other organizations. They're ideal testbeds for innovation and prototyping new ideas and solutions.
Currently, Binh Duong Smart City is host to the Becamex Fablab, one of only 14 Fablabs in Vietnam, and one of 1,600 worldwide. The Becamex Fablab is operated in collaboration with the Eastern International University, but it's one of many more planned for the region.
Incubators
To help cultivate a better ecosystem for innovation, the new Smart City is also home to the first business incubator in the region. Located at the Eastern International University, the incubator has been nurturing and supporting new businesses and startups since 2018. The incubator offers workspaces, training programs, support sessions, and networking facilities for new businesses, and works closely with the above-mentioned Fablabs and Techlabs to help startups with product testing and other prototyping needs.
A new incubator is currently in development. It's planned that the Binh Duong Innovation Hub will act as an incubator for new startups, complete with an official Fablab of its own, and a specialist "Tech Playground" STEM education facility.
Accessible IT
Despite Vietnam's rapid economic growth and digital transformation, vast areas of the country are still agrarian in nature. Binh Duong province is home to many farmers, and while the region is close to the southern metropolis of Ho Chi Minh City, Binh Duong still has remote and isolated areas. To help improve the quality of life of the region's farming population, and to help that no one gets left behind during the digital transformation, the authorities in Binh Duong began a project to help bring tech training and internet access to the remotest areas.
In 2011, the project officially kicked off. The idea was to establish information access points in small hamlets and communes that farmers could have unrestricted access to, to access the internet, learn about farming practices, and receive scientific and technical training though. These special portals, also known as access points, provide in-depth information about land management and farming-related practices, and also provide local farmers with access to international information sources, with commodity and consumption market information, livestock models, planting calendars, and more.
This innovative farming platform is managed by several stakeholders, including the Farmers Association Tan Binh, Farmer Association of Lai Thieu Townlet, Farmers Association of Tan Hiep Commune, Farmer Association of Lai Hung Commune, Farmers Association of Minh Hoa, and Farmers Association of Chanh My Commune, who have bold plans to establish up to 87 of these access points throughout the province. Currently, approximately 900 farmers are participating in this scheme.
Smart Business
There's more to Binh Duong Smart City than smart industrial areas, academic academies, and forward-thinking IT infrastructure. The city has ambitious hopes to expand and continue providing world-class services to a wide range of stakeholders. Specifically, Binh Duong hopes to become an important strategic point for world trade.
To help reach this goal, the city has established the World Trade Center Binh Duong New City, a smart complex designed to promote sustainable and innovative business and industrial activities for the Southern Key Economic Zone of Vietnam. As a platform for all international trade activities, the building serves to help source buyers and suppliers from a range of industries, offers support from local authorities, and helps facilitate important contact between manufacturers and other parties. It's for that reason that Binh Duong officially joined the World Technopolis Association in 2018.
To help facilitate better business, Binh Duong Smart City and Becamex are working together to create smart logistics infrastructure that will better connect the region to the rest of the world. Becamex IDC is working with several partners to create smart infrastructures, such as modern highways, railways, and waterways, connecting the key business areas of the new city to international airports and seaports.
Building Resilience
Despite the bold and ambitious plans for Binh Duong's new smart city, there's no denying that the Covid-19 pandemic has been an obstacle to the project's progress. However, as resilience is one of the key pillars of smart city development, the development of the latest smart city in the region has been able to carry on.
Asia is no stranger to pandemics in recent years, and many countries have been able to respond to the Covid outbreak by building on the experience earned during the SARS and MERS pandemics. Vietnam was quick to act and was able to close its international borders in good time. It was also able to monitor the regional spread and close provincial borders when necessary, enforcing mandatory quarantine when the situation demanded it.
In Binh Duong, the regional government was able to quickly establish new rules regarding remote working and limited travel, closing schools and universities, restricting the operations of bars and restaurants, and using other proactive measures to help stop the spread of the pandemic without sacrificing the local economy.
Unlike many other cities in Vietnam, particularly those on the coast, Binh Duong relies very little on the tourism industry. By focusing on resuming business and industrial activities, and keeping a close eye on the pandemic's spread, any major economic problems facing the new city have been averted. However, Becamex and other partners have offered tenant companies temporary rent-free periods or delayed payment options to help alleviate the pressure on local businesses. Becamex staff also accepted a temporary salary cut to help keep the region moving forward.
These measures have resulted in approximately 30,500 Covid cases across the country, with only 123 reported deaths (as of July 2021).
With luck, Binh Duong can continue weathering the Covid storm. In 2020, the region was one of the fastest provincial economies in Vietnam. As the threat of the pandemic begins to recede and business can begin returning to normal, it's expected that Binh Duong Smart City will continue to grow at a record pace, becoming a smart hub for work, rest, and play, in one of the most exciting and dynamic economies in the world.


---
Share, Learn and Connect with Smart City Experts!

Join the leading global smart city network and community to share your lessons learned, your questions and best practice solutions with thousands of peers. Contribute to the community to help others, to learn from peers, to gain market insights, and to grow your global smart city network.
---

Related Articles: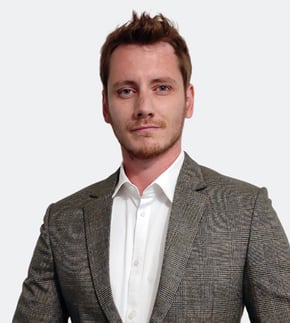 Joe Appleton
Joe Appleton is a content strategist, editor and writer at bee smart city. He is particularly interested in the topics of smart and sustainable cities and urban mobility.