Denmark's capital city is regularly voted as one of the world's most liveable and smart cities. At 602,000 inhabitants, it is a relatively small capital city, but all the more vibrant: canals, cycling cultures, modern architecture, and a strong economy are important factors to the city's high quality of life. Copenhagen has three main goals as part of its smart city strategy: achieving carbon neutrality by 2025, creating a greener, more sustainable capital city, and supporting economic growth. Read more about what the city does to implement these goals!
Carbon neutrality by 2025
Copenhagen is one of the most ambitious cities when it comes to climate goals. By 2025, the Danish capital wants to be carbon neutral. It set this goal back in 2009 when it hosted the COP15 Global Climate Conference. In combination with a thriving economy and high standards for everything from tap water quality to saving energy with smart public lighting, this goal is setting Copenhagen up for success. If all goes well, Copenhagen will be the world's first carbon-neutral city.
Already, Copenhagen is a model for the green economy. The city was Europe's Green Capital in 2014, leading the way as a city that is successfully reducing carbon emissions. The Nordhavn district is a good example: One intelligent, flexible, and optimised energy system is in place here, showing how to integrate district heating into the smart grid. As a smart city energy lab, Nordhavn is experimenting with energy-efficient buildings, electric transport, and high energy efficiency.
Copenhagen is also working on reducing the emissions from its district heating system by producing heat from municipal waste. Its famous heat-and-power plant, CopenHill in Amager, is an architectural landmark with a ski slope, a hiking trail, and a climbing wall. It replaces a 600 MW coal-burning power plant on Amager. Apart from heating, Copenhagen is also thinking about cooling its buildings, for example through remote cooling using seawater.

As a smart city, Copenhagen acts as a laboratory and model for many other cities. Already, around 250 companies and start-ups are involved in smart city activities in the city. The Danish government offers attractive funding and collaboration opportunities to attract even more innovators. And since citizen engagement is relatively high in Denmark, it is easy to work on participatory and inclusive projects.


Green, sustainable city
Many of Copenhagen's projects are interconnected among each other and tackle several of its smart city goals at once. The Strategic Climate Action Plan for example includes initiatives to first reduce CO2 emissions by 20%, before reducing them to zero. Traffic reduction is an important part of this and is perceived as a strategy for increasing sustainability and improving the quality of life for citizens. Crucially, thanks to a decades-long cycling culture, Copenhagen's residents are on board with this and happily take to the bike. It is not surprising, then, that one of the city's goals is to ensure that 75 percent of all travel in Copenhagen takes place by bicycle, public transport, or on foot. High car taxes support this modal shift.
To further support sustainable mobility, the city is prioritising buses and cyclists on roads. Smart lighting at intersections, organised through the Copenhagen Intelligent Traffic Solutions platform, is part of this approach. A network of Wi-Fi-enabled devices on the roads provides data for officials to monitor and stimulate transportation. The smart lights can vary in luminosity, for example increasing light intensity when detecting a nearby cyclist, which improves traffic security and has, so far, resulted in over 70% saving for public lighting.
Another example of how Copenhagen is becoming greener and more sustainable is the Smart City Street Lab, which encourages citizen involvement and business development. It shows the latest technologies and supports partnerships between the private sector and academia. The city regularly publishes accessible data for all, which is of use to the Lab and every other urban development initiative in the city.


Economic growth
Copenhagen has an international airport and a major seaport. Its location close to the city of Malmö in Sweden also means that there is a lot of collaboration on Baltic Sea shipping and goods traffic. The population is growing, and a lot of highly skilled experts are looking at Copenhagen with interest. With its Green Growth programme, the city is stimulating sustainable economic development. Part of this is the ability to offer a high return on investment for investors. Any green, smart solutions in the city offer a short payback time and a good amount of profit.
For job seekers, Denmark in general and Copenhagen in particular is an attractive place to be: Hiring employees is easy and relatively quick, while employees can also rely on a secure safety net. According to the OECD, Denmark is one of the best places in terms of work-life balance and lifelong opportunities.
On top of these opportunities, Copenhagen is also committed to saving resources wherever possible. It provides public drinking water that is cleaner than bottled water, aims at recycling 70 percent of its waste by 2025, and invests in green spaces and other measures to prevent flooding from having negative effects on the city.
"First life, then spaces, then buildings"
Copenhagen appears to be on track to reach its ambitious 2025 goals as a smart and green city. There are countless projects underway, from Project Air View (working with Google on measuring air pollution), Signature AI (reducing and optimising the energy consumption of municipal buildings with AI) to RAPID (developing digital tools like a 3D model to test potential activities in public spaces). With high levels of personal security, a narrow wealth gap, great public transport and cycling opportunities, and many digital and environmental initiatives, Copenhagen is trailblazing the future city.
And crucially, it sticks to the mantra of one of its greatest architects, Jan Gehl: "First life, then spaces, then buildings." This human-centered approach to urban planning is perhaps the biggest lesson of them all and a reason for Copenhagen's success. Let's all find inspiration in the Danish capital!


---

CONNECT WITH PROVEN SMART CITY SOLUTIONS & EXPERTS

Unlock the door to a world of proven smart city solutions and connect with industry experts by joining bee smart city - the premier global network and community for smart cities. Discover cutting-edge solutions, share your own expertise, and learn from a vibrant community of smart city enthusiasts. Join our global network today and expand your connections.
---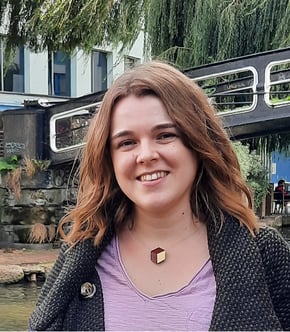 Laura Puttkamer
Laura is an urban journalist focusing on inspiring solutions stories from all over the world. She has a MSc in Global Urban Development and currently lives in London.