ICF Intelligent Community of the Year 2018 – Espoo
The Intelligent Community Forum (ICF) releases an annual selection of seven different communities which it considers to have achieved a certain level of intelligence in the way they respond to the challenges of globalization and urbanization or, as the ICF prefers to call it, the Broadband Economy. The selection of communities for 2018 was released in February, and can be found listed on the bee smart city website. Espoo was recognized as the Intelligent Community of the Year 2018 at the ICF Global Summit in London.
Intelligent Community Espoo, Finland
Second in size to Helsinki and its neighbor on Finland's southern coast, Espoo boasts a population of around 270,000 people – a significant increase from the 22,000 who called it home just a generation ago. Having transformed from a regional municipality into an industrial city with a large number of residents working in electronics and engineering, Espoo is now being recognized for its developments as an intelligent community.
It certainly has a strong basis for the generation and application of smart city solutions, with its focus on citizen access to enabling technologies. The spread of mobile broadband access, for example, was supported greatly by the Finnish government's decision in 2010 to make it a legal right for Finland's people. The country now has the second-highest adoption of broadband in the world, with over half its homes boasting a connection of 100 Mbps. Residents, especially of detached housing, are encouraged to form co-operatives to help fund the construction of physical fiber-based networks for their area, which has led to a reduction in overall cost and an increase in the choice of service providers.
As with all resources, however, there is an emerging issue of capacity. The Espoo city government has decided to address this by thoroughly investigating next-generation mobile broadband network strategies and, last year, a three-year pilot project was launched to connect companies and research institutions with the relevant expertise to work on the problem. The project, Lux Turrim 5G, is headed up by Nokia Bell Labs and explores the use of new smart LED lighting poles as 5G transmitter stations, which would form a network able to handle hundreds of megabits of mobile data per second. (Smart lighting itself is of course another important focus for a city which experiences only seven hours of daylight at certain times of the year.) The city also hopes to use this project to strengthen its economy directly, with the successfully integrated technologies planned to become a viable export.
Integrated Smart City Solutions for a Sustainable Espoo Economy
Strengthening the economy is certainly on the mind of Espoo's government, which has signed up to a collaboration involving the six biggest cities in the country. This collaboration, the Six City Strategy, seeks to generate smart city solutions not only to resolve Finland's most important urban problems but also to make a profit for all stakeholders and to drive future economic growth.
This plan begins with the city making its data open – ensuring that this step towards greater governmental transparency becomes a permanent part of city policy – and publicly stating the challenges that its citizens face. Businesses and other private partners with similar objectives and the right expertise can then participate in the generation of solutions, with the hope of making those solutions commercially viable in a similar way to the planned 5G network street lighting. Already, twenty-six projects have been launched between the government and its partners which have seen 45 million euros dedicated to the smart city cause, with a further 55 million euros expected to be invested in such projects over the next couple of years.


---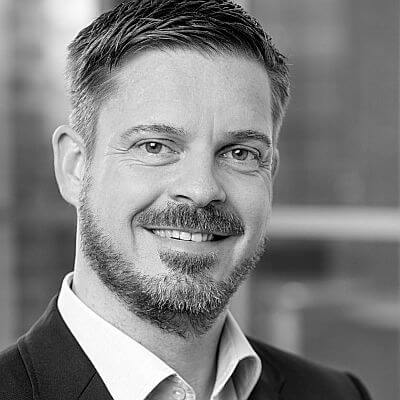 "Open data and open innovation will provide a strong background for Espoo's smart city strategy. Their plan for the provision of mobile broadband access will encourage greater adoption and should lead to further citizen participation in the city's developments", says Thomas Müller, Co-Founder of bee smart city.


---

The Six City Strategy will establish a strong culture of openness between the public and private sectors, encouraging innovation and a broad engagement in the development of the city. Every such development strategy has a key feature: for Espoo, the word is 'sustainable'. Strong collaborations among the government, businesses and industry, private institutions and the citizens themselves has ensured an element of sustainability to the city's growth and resource use, successfully attracting attendance at sustainability events and engaging citizens to work on sustainability projects – enough to launch 17 or more new ones over the past five years.
The proposed smart lighting pole project would ensure 5G mobile broadband access across the city and the secure delivery of the city's own digital services, but these poles could also support it more indirectly by serving as nodes for smart city sensor grids, a known enabler for a huge range of holistic and sustainable smart city solutions and a solid foundation for strengthening the city's economy. The wide range of benefits provided by smart lighting pole solutions as an enabler for smart cities has been recognized by Espoo early on.
Espoo's Intelligent Community
Espoo's own education system has led to citizens of all ages playing an active role in their city's economy and its future. Having already set five new education-based startups on their path to international markets, the KYKY Accelerated Co-Creation program follows a clear model designed by students, teachers, businesses and communities together to allow education tech businesses to implement and experiment with educational products and services inside the city's schools. The decisions on structure, method and goals are taken collaboratively between the schools and the companies involved. By making these schools into living labs, the students get a say in the future of their education and the companies have a real environment in which to test their offerings, ensuring that any products will have been proven to be useful and effective before they are marketed for wider distribution.
Since its launch in 2016, forty schools have signed up to be a part of the collaboration, with 33,000 people participating in this simultaneous educational and economic development. The outcomes have not only been financial gains: the program has led to an increase in the digital skills of both students and teachers, as well as a new understanding of entrepreneurship within the schools. The city itself has also gained a brand: each successful startup company markets its products as being 'Co-Created with the City of Espoo'.


---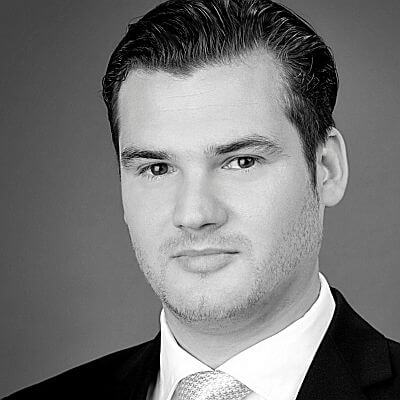 "Espoo has solidly grasped the need for collaboration in its smart city solutions. It involves all stakeholders at all levels to ensure a citizen-centric model for innovation.", recognizes Bart Gorynski, Managing Director of bee smart city.



---

Espoo is very focused on the concept of educational co-creation. It has several projects based around the idea of connecting students with researchers and industry professionals, including the Aalto University Product Development Project (PdP) course. Based in the Espoo Innovation Garden, the Aalto Design Factory has been running this project since 1997, and the city itself has participated by providing its own challenge for the students to solve. Students have also been offered the chance to work on many genuine projects from big businesses, with very positive outcomes.
Aalto University itself is a smart collaboration among three top Finnish universities, the Helsinki University of Technology, the Helsinki School of Economics and the University of Art and Design Helsinki, established to foster education and research across diverse disciplines. Its main campus is located in Espoo and it offers courses in Finnish, Swedish and English. Its key areas read like an holistic smart city strategy: ICT and digitalization, sustainable materials and the sustainable use of natural resources, energy solutions, health and well-being.
Educational Programs Connect Espoo's Citizens
Secondary education, already impressively strong in Finland as witnessed by student performance and general education levels, is being completely redesigned in Espoo to incorporate academic and industrial professionals in a new model called 'School as a Service' (SaaS). The model will transform the way a school is defined, from a physical space into a network of learning resources, including university instructors, classrooms and laboratories. This model, too, is being developed collaboratively between students and their teachers, whose role is changing from the traditional deliverer of knowledge toward helping the students find the right method of learning.
High attendance indicates the success of this program, with a huge increase in applicants at the current participating school and a second school signing up this year. Due to the more efficient use of space, education costs have been reduced by 25%. Espoo's new model is also attracting international attention: thanks to a partnership with Tongji University, China, it will be adopted in Shanghai – another successful Espoo export.


---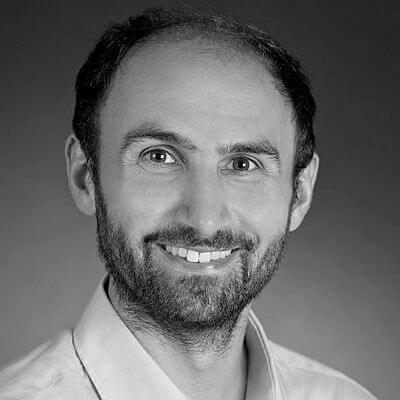 "Espoo's education programs cover all aspects of education, holistically transforming the concept of education with the collaboration of all stakeholders – students, teachers, academia and industry.", remarks Dr. Alexander Gelsin, Managing Director of bee smart city.



---

The programs above encourage students to complete their secondary education and continue smoothly on into industry or academia. But what about those without the advantage of a solid educational background? Yet another program started in 2015 provides unemployed citizens who have minimal education with trial placements in suitable retail positions at Espoo's large shopping centers. These people are then trained not only in the requirements of that job but also in how to apply for such a position after their training period. Over one hundred companies are now involved in these partnerships, and more than 130 trainees have gone on to find work. As retail is one of Espoo's larger employers, this smart city solution should also serve to strengthen the city's economy.


Learn about Espoo, the Intelligent Community of the Year 2018!
Learn more about the incredible solutions that have been implemented in Espoo and the other leading Intelligent Communities of 2018 and discuss their strategic approaches towards becoming more livable and prosperous places.
Join the global smart city network and community to learn more about smart city solutions and connect with thousands of like-minded smart city professionals.
---

Read related Articles:
---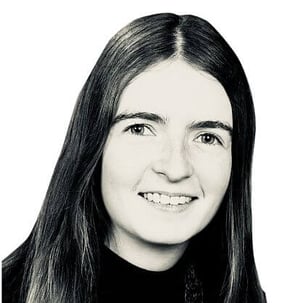 Lisa Smith
Lisa Smith holds a PhD in chemistry from the University of Melbourne, where she studied a mixture of arts and sciences. She has worked as an editor for Wiley's materials science program since 2010, and works on both fiction and nonfiction writing and editing projects in her spare time.