ICF Top 7 Intelligent Communities – Hamilton (Ontario, Canada)
The Intelligent Community Forum (ICF) releases an annual selection of seven different communities which it considers to have achieved a certain level of intelligence in the way they respond to the challenges of globalization and urbanization or, as the ICF prefers to call it, the Broadband Economy. The selection of communities for 2018 was released in February, and can be found listed on the bee smart city website. The Intelligent Community of the Year was chosen from among the Top 7 and announced at the ICF Global Summit in June.
Hamilton, Ontario, Canada - Creating a Smart Future
At the western end of Canada's Lake Ontario nestles a city of almost 540,000 culturally diverse people. Once handling 60% of Canada's steel production and earning the title 'the Steel Capital of Canada', its steel operations are now waning and the industrial city of Hamilton is looking for a new foundation for the future of its inhabitants.
That new foundation is to be both figurative and literal: the city has so far provided financial incentives to the tune of over C$20 million for companies to remediate and repurpose Hamilton's polluted former industrial sites, the re-development of which – aside from improving the environmental health of the city – has poured money into the construction industry and is already responsible for the creation of at least 650 new jobs.
Hamilton knows that the future of its economy lies in the development of new industries and businesses, especially in such areas as digital communications, healthcare and life sciences and it is doing its best to attract them. Aside from the ERASE remediation project helping to secure more clean and usable land, Hamilton is working on getting broadband access all around the city.
Back in 2014, Hamilton set up the telecommunications provider HCE Telecom as a city-owned subsidiary, in order to resolve reliability and support problems with the contemporary carriers and to establish a 10-gigabit fiber network. The network currently enables digital services across the city at over 160 locations for residents, universities, hospitals, businesses and, of course, the city government itself. HCE Telecom also serves over 600 locations Canada-wide and is projected to expand further. Under the 'Connect to Innovate Fund', it hopes to extend its services into the rural areas that make up around 60% of the city and, last year in 2017, it bought Sunrise Interactive Inc. Net6. Exploiting the specialist skills of this new acquisition for on-shore, near-shore and off-shore networking will allow HCE Telecom to bring evolved smart data and communications solutions to its customers.
Not only should these improved digital technologies and services lead to new companies eager to establish themselves in the city of Hamilton, strengthening the city's economy and generating new local employment opportunities, but this provision of broadband connectivity is also a major step toward the creation of a smarter city. No wonder Hamilton is on the ICF shortlist for 2018's intelligent community of the year.
Hamilton – A City of Growth and Renewal
With physical expansion not being an option for growth, the city's ERASE program provides it with the means to grant companies rights for land remediation and repurposing. That remediation also makes Hamilton a more healthy and pleasant place to live. With that latter goal in mind, the city teamed up local and federal governments to initiate the Hamilton Harbour Remedial Action Plan. Since 1989, efforts under this plan have achieved the construction of a set of nine sewer overflow tanks, capable of handling a large volume of untreated sanitary and storm sewage and preventing its release into the water supply during severe inclement weather. Wastewater treatment plants are also on the radar to receive upgrades as part of the project, with the Woodward Wastewater Treatment Plant being outfitted with a LEED-certified environmental laboratory.
The Hamilton Harbour Remedial Action Plan includes projects for the restoration and protection of the harbor's local ecosystem. Along the West Harbour shoreline, Pier 4 Park and Bayfront Park have undergone their own transformations, with both former industrial landfill sites having been fully remediated and turned into community recreational spaces. Children are also getting in on the act: the city offers youth education programs in garbage and recycling and in water health and sustainability, as well as holding an annual, three-day Children's Water Festival designed to attract school classes for field trips. The festival events and activities provide kids with hands-on experiences to teach them about water conservation and awareness. Now in its eleventh year, the next festival will be held at the remediated Pier 4 Park.


---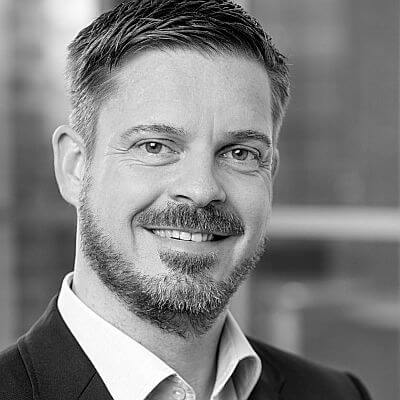 "Hamilton shows a strong support for smart sustainable values and in educating children in their importance to keep these values alive in the next generation.", says Thomas Müller, Co-Founder of bee smart city.



---

Developments on the city's waterfront are being echoed at its airport. Having seen a truly major passenger traffic increase over a period of just six years, Hamilton earmarked the airport as a strength to be exploited and, in 2003, set in motion a thirty-year plan to turn the surrounding area into a huge 'aerotropolis industrial park'.
A Digital Workforce and Early Learning in Hamilton
Renewal and growth in Hamilton are not just about the land itself: the city's workforce and its education system are getting their own sorts of makeovers.
Hamilton is aware that its industrial workforce, while highly skilled in the kind of work that earned it the 'Steel Capital of Canada' moniker, could find itself without the necessary know-how for the new businesses it hopes to attract and the types of jobs they will begin to supply. In line with the concept of 'no man left behind', projects are in place to help Hamilton's citizens to adapt or update their skills and to remain engaged and valuable participants in building the city's future.
GreenBYTE, a charity-run program pushing an agenda of digital equality, has so far taken over 12,000 second-hand computers that would otherwise have been scrapped (and which can be donated by visiting their website) and outfitted and donated over 4,000 working systems to at-risk youth and households with low incomes. Parts not able to be used are disposed of in a sustainable way. As their Employment Services Program has also arranged successful computer certification training programs for one hundred low-income individuals, these combined smart city projects could be considered a real reboot for both the hardware and its users.


---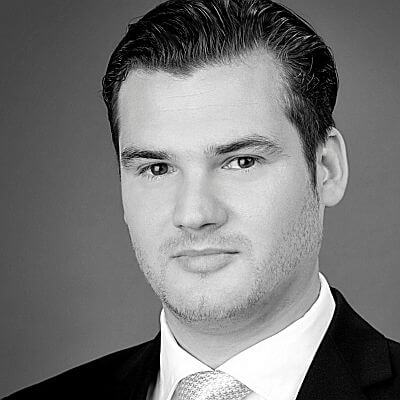 "Hamilton's focus on equal access to digital resources and education will ensure that its citizens can all play their part in the future of this smart city.", recognizes Bart Gorynski, Managing Director of bee smart city.



---

The city also runs a recently-upgraded after-school computer lab, and has an organized interest in its citizens getting hands-on with technology from a young age. A few years back, the Industry Education Council teamed up with Software Hamilton to create the Hamilton Code Clubs, where students between the ages of nine and fourteen can learn core programming fundamentals through the creation of data management software (both games and websites), as well as learning to program Sphero robots, depending on the course being run at the club. The Hamilton Code Clubs connect kids from all over the city, and also provide links to other coding clubs who run their own educational programs. Initially run during lunch breaks or after school, these clubs have had over 1,800 participants – this success has encouraged their expansion into weekend courses at the Hamilton Public Library and summer camps for robotics.
Education Networks Make Hamilton an Intelligent Community
Hamilton clearly offers plenty of education options in both sustainable living and digital skills, especially for its growing population of younger citizens. It has also placed a more general focus on harnessing the potential of its academic institutions, organizing incubators such as McMaster Innovation Park in concert with leaders at McMaster University to host startups for the development of computer hardware and consumer technologies. The city hopes to add to the twenty-three startups already operating across the two original locations, as well as building up a third facility which opened just three years ago with a slightly different focus. Called 'The Forge', it offers training and support for young entrepreneurs aged roughly eighteen to twenty-nine looking to start their own businesses in an accelerating environment, including giving them access to production facilities and the prototyping lab based at McMaster University. So far, fifty startups launched at The Forge have successfully managed to attract customers.
The next step of the plan is to set up a similar network for life sciences research, in coordination with local research institutions and hospitals and the Chamber of Commerce.
In order to leverage other growing job markets in certain areas of digital tech, Hamilton is also providing new courses in cyber security and expanding the use of augmented reality technologies at Mohawk College.


---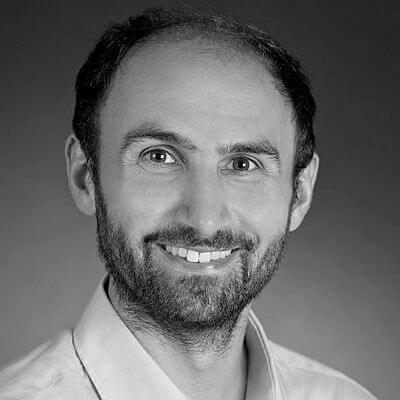 "Hamilton is leveraging its education services to support the future direction of its job markets and to build a more capable intelligent community.", remarks Dr. Alexander Gelsin, Managing Director of bee smart city.


---

The city is also setting up two new programs in collaboration with Mohawk College, the Hamilton-Wentworth District School Board, the Hamilton-Wentworth Catholic School Board and other partners. For students in high-risk areas, the City School program offers free education and support services, now also from a mobile classroom, aiding those aiming for a post-secondary education with workshops and specialized courses. The other program, College in Motion, also aims to encourage those seeking a post-secondary education by providing counseling and advisory services in high schools and community centers. The staff in these placements can help people to connect with college faculty, building a strong and supportive education network for the city across all levels and further empowering Hamilton's citizens in this intelligent community.


Learn about Hamilton as an Intelligent Community!
Learn more about the smart city solutions that have been implemented in Hamilton and the other leading Intelligent Communities of 2018 and discuss their strategic approaches towards becoming more livable and prosperous places.
Join the global smart city network and community to learn more about smart city solutions and connect with thousands of like-minded smart city professionals.
---

Read related Articles:
---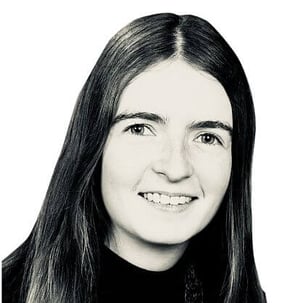 Lisa Smith
Lisa Smith holds a PhD in chemistry from the University of Melbourne, where she studied a mixture of arts and sciences. She has worked as an editor for Wiley's materials science program since 2010, and works on both fiction and nonfiction writing and editing projects in her spare time.