ICF Top 7 Intelligent Communities – Ipswich (Queensland, Australia)
The Intelligent Community Forum (ICF) releases an annual selection of seven different communities which it considers to have achieved a certain level of intelligence in the way they respond to the challenges of globalization and urbanization or, as the ICF prefers to call it, the Broadband Economy. The selection of communities for 2018 was released in February and can be found listed on the bee smart city website. The Intelligent Community of the Year was chosen from among the Top 7 and announced at the ICF Global Summit in June.
Ipswich, Australia - Following a Holistic Smart City Program
The city of Ipswich is young – that is to say, it has the youngest population on average in all of Queensland, Australia – and it is also growing faster than any other city in the state. Currently boasting around 200,000 inhabitants, its government projects that almost another three hundred thousand people will call the city home within the next twenty years, more than doubling its population and ensuring a need for an estimated 120,000 new employment opportunities. In preparation for this expansion, the Ipswich City Council created a twenty-year plan for the development of the city. Now in 2018, seven years later, the council has decided to extend its original plans by setting up a Smart City Program to direct the city's growth. This kind of carefully guided development is possibly the reason it has been on the radar of the ICF since 2010, and is now in the running for Intelligent Community of the Year 2018.


---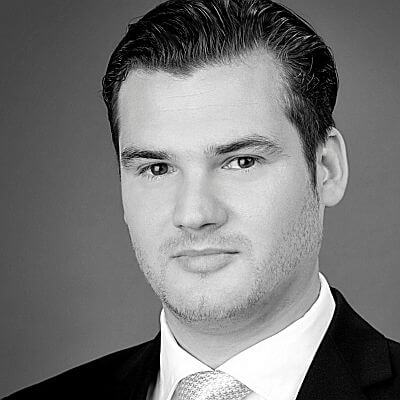 "Ipswich has evaluated the current and future challenges of its citizens and has generated a Smart City Program to face them in a measured and holistic way.", recognizes Bart Gorynski, Managing Director of bee smart city.



---

Ipswich's Smart City Program has three main areas of focus: livability in the city – with a strong sense of building local community spirit and pushing citizen-driven sustainable practices – growth, both physical and economical, and the creation of those 120,000 new jobs.
Future Employment in the City of Ipswich
Employment is not just a challenge to be addressed for Ipswich's smartly planned future. As in Hamilton, Canada (another contender for the ICF's Intelligent Community of the Year 2018), a good portion of the city's workforce was employed in industries which have been in decline since the 1970s-1980s, and unemployment is already a familiar problem to the city's population. Social problems and rising crime have followed. Ipswich has since become part of the Safe Precinct Initiative, which networks the city's lighting, noise detection and video analytics systems to help make it easier to keep its citizens safe. Addressing the underlying issue is, however, the top priority going forward.
In response to this need, the city created a workspace back in March 2016 that it called Fire Station 101. Sited at the city's historic fire station building, Fire Station 101 was designed as a hub for innovation, especially for new digital technologies, and offers high speed data internet and WiFi in a creative and collaborative working environment. Logically also known as the Ipswich Innovation Hub, it was intended to attract entrepreneurs and startup companies to the city and managed to sign up fifty members in just its first six months. The hub has, as of last year, already played host to over 150 startups, entrepreneurs, and small businesses.
But Fire Station 101 is more than just a physical space: its presence in Ipswich raises the community's awareness of digital innovation and helps to orient the city's future workforce towards participation in the new, knowledge-based economy that the city is trying to build. To further encourage digital tech startups, Ipswich also uses Fire Station 101 to provide education and mentoring services including training and professional development opportunities. It hosts workshops and encourages networking to accelerate new business ventures and, in some cases, it even offers additional support through funding.
Fire Station 101: Ipswich's Innovation Hub
Amongst those to receive funding for setting up shop at Ipswich's Fire Station 101 is HoloSpace, a company which already has a solid client base including internationally recognizable names such as Bacardi and Toyota. HoloSpace, as one might guess from the name, provides interactive and educational holographic experiences beyond the standard, single-user virtual reality technologies. It offers 3D rendering, modeling and animation coupled with either motion tracking or more mundane touchpad controls so that multiple users can interact and engage with 3D visuals that seem only limited by the imagination. Coupling technology with imagination to create new industries and new smart solutions is exactly what innovation is all about.
Offering financial support for new members of Fire Station 101 has paid off. For example, from its beginnings in 2016, Fire Station 101 has housed The Application Studio as a framework to promote innovation with a focus on city projects and services by forging collaborations between public and private stakeholders, connecting innovators and data analysts with experts in city services. Already the framework has seen the generation of projects with the Ipswich City Council, the Queensland State Government, Ipswich and West Moreton Hospital, the University of Southern Queensland, Queensland Urban Utilities and the Motor Trade Association Queensland, raking in $190,000 in shared funds. The government of Queensland now intends to help finance the development of this successful program to generate further accelerator initiatives and to introduce entrepreneurial concepts in schools.


---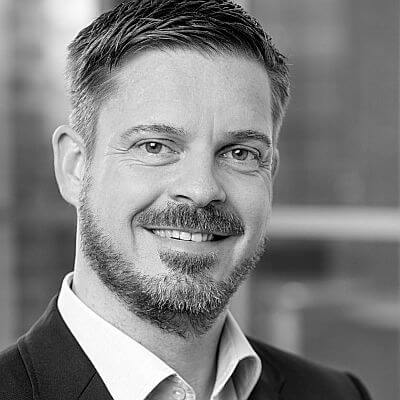 "With its innovation hub Fire Station 101, Ipswich is generating a new, knowledge-based workforce that will help to solve its current employment problems and create smart city solutions for the challenges of its future.", says Thomas Müller, Co-Founder of bee smart city.


---

A greater focus on smart solutions for the city is the next direction for Fire Station 101 as it is leveraged by the Smart City Program. Local academia and industry partners are being sought specifically to investigate the challenges faced by Ipswich's citizens, who are themselves being encouraged to participate in innovation and learning via programs such as the Digital Skills Initiative. The Digital Skills Initiative offers both schools and adults access to educational demonstrations of digital skills and technologies, hosted in places like innovation hubs and city libraries at no cost to attendants.
Open Data: A Smart Solution for Ipswich
Several entrepreneurs have already founded successful businesses by providing smart solutions for the Ipswich community and by making use of the city's open data policy: all suitable data collected by the Ipswich City Council are now made open by default, and the council encourages its service partners to do the same. To drive usage of the available data, it held a three-day Council's Open Data Gov Hack at Fire Station 101, which it intends to turn into a series of such events. This first hackathon had an attendance of fifty-two, ranging from students to startups.
One of the initiatives to come out of the open data policy and the Smart City Program was Advancing Regional Innovation, a three-year program beginning this year at the Ipswich TAFE. Backed by industry across ten separate sectors and supported by one million AUD in funding, the program will promote sustainable entrepreneurial pathways, creating a network for high school- and TAFE-based innovators.
As well as generating lots of enabling initiatives, the Smart City Program is exploring the future of transportation in Ipswich. The city not only intends to replace current local government transport with electric vehicles, but also has its eye on adopting automated vehicles. In co-operation with the Queensland Government Department of Transport and Main Roads, the Cooperative and Automated Vehicle Initiative (CAVI) will increase awareness with public demonstrations and seek industry partnerships in relation to the adoption of co-operative vehicles. The program has already begun an assessment of safety and efficiency of the vehicles and, further to this large-scale promotion and data collection, there are plans later this year or early in 2019 to launch these vehicles on the streets of the city.
Switching to electric transportation options increases the sustainability aspect of mobility in Ipswich and, by reducing or eventually even removing vehicle pollution, it also enhances the livability of the city – one of the three key goals of the Smart City Program.
Sustainable Living in the Ipswich Intelligent Community
Another venture to improve the quality of life in the city is the Naeus Explore App, which aims to get the citizens of Ipswich back in touch with their city's green spaces. Instigated by the city council and the Parks and Recreation Department at another of the hackathons hosted at Fire Station 101, this app exploits image recognition software now common in handheld devices to identify native plant life in the city's parks and reserves, encouraging both hikers or even just casual gardeners to take a greater interest in their local ecosystem.
New green standards will become a built-in part of the city center's redevelopment to make it one of the more sustainable cities in the whole country upon its expected completion in 2031. Rolling out successful new technologies and solutions a little faster, though, is the aim of the Pilot Precincts: three living lab spaces to be used as testbeds for new smart lighting solutions, waste and water management, automated maintenance, solar energy systems, and traffic management technologies. The assessment data collected here will also be made open and feed back into generating further smart city solutions.


---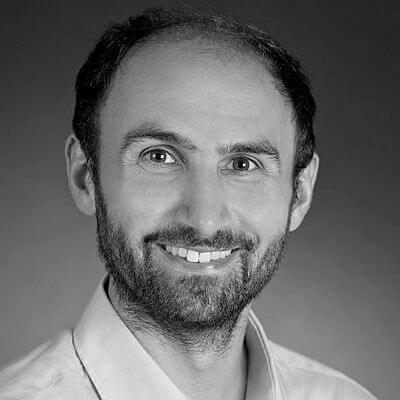 "Ipswich's Smart City Program has demonstrated how the test data from one solution can be leveraged to generate further solutions, proving the value of open data initiatives.", remarks Dr. Alexander Gelsin, Managing Director of bee smart city.



---

The city is also getting involved in the health of its citizens. The Health Living Lab, created in partnership with the city council, monitors and tracks the activity levels and several key health indicators in real time. This program initially aims to produce a large amount of data, which it will use to study the general health of Ipswich's citizens, including identifying regional problems. It will then move on to promoting healthier behaviors and generating smart healthcare solutions in collaboration with partners from its significant healthcare industry, from hospitals and private healthcare businesses to health insurance and technology companies. This initiative could also be expected to create more knowledge-based jobs for Ipswich's smart future.


Learn about Ipswich as an Intelligent Community!
Learn more about the smart city solutions that have been implemented in Ipswich and the other leading Intelligent Communities of 2018 and discuss their strategic approaches towards becoming more livable and prosperous places.
Join the global smart city network and community to learn more about smart city solutions and connect with thousands of like-minded smart city professionals.
---

Read related Articles:
---

Image Source:
iStock, View of Ipswich City street traffic at night - by RobertDowner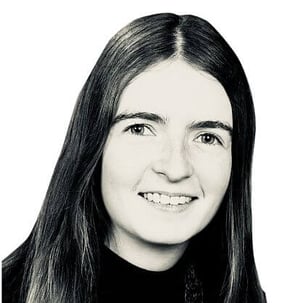 Lisa Smith
Lisa Smith holds a PhD in chemistry from the University of Melbourne, where she studied a mixture of arts and sciences. She has worked as an editor for Wiley's materials science program since 2010, and works on both fiction and nonfiction writing and editing projects in her spare time.