London is regularly voted as one of the smartest cities in the world. But what does smartness look like in the British capital? What is already going on and what are the next priorities for this city of the future? In this article you can read everything about the Smart City London.
A data-driven future city
London already has more 5G towers, EV charging stations, and green infrastructure than any other European city. A new study by ProptechOS has named the British capital as the best-prepared city for a smart future, with an overall score of 73.7 out of 100. This leaves Amsterdam in second place, followed by Berlin, Paris, and Lisbon. London convinced the experts with its green infrastructure, including green roofs, living walls, and access to outdoor green space as well as green-certified buildings and publicly accessible EV charging points.
In 2018, the Mayor of London, Sadiq Khan, set up the Smarter London Together Roadmap to improve the city's smartness. This roadmap included suggestions for city-wide collaboration, the combination of useful data, digital infrastructure improvements, and the growth of local talent and innovation across the city's 32 boroughs. In a city as large and complex as London with its almost 9 million inhabitants, it is key to find a way that leverages digital, data, and technology approaches to identify needs and design services.
The challenge for London's smart city undertakings is the sheer scale of the city: Its population is set to reach 10 million people by 2030 with an urban area of 1,500 km² (more than 14 times the size of Paris). Greater London's public services will address several problems in areas such as health and transport.
Over the last two decades, London has made important strides towards being a smart city, including:

Data
Already, London is leading the way when it comes to citizen data. TfL has a large database on transport that is publicly accessible. The pandemic further highlighted the importance of joining up data across the city to improve decision-making. In combination with AI and the Internet of Things, more databases will enable deeper insights into local economies, air quality, mobility, and energy consumption across the city.
The London Datastore is a key element of the smart city strategy, offering every Londoner free access to information and statistics relating to the city. This is also relevant for software developers and start-ups. Programmes such as High Streets for All rely heavily on this data when modelling new school sites, identifying brownfield lands, or measuring air quality. Similarly, the Energy for Londoners programme enables decision-makers to identify where and how to prioritise investment in green infrastructure across the British capital.

Transport
All of these smart city technologies are now part of London's everyday life. This is most evident in transport: People will check into buses and underground trains with their phones or even their smartwatches, there is curb-side electric vehicle charging in many streets, and mobile apps such as Go Jauntly promote healthy walking routes around the city.
The city has long been fighting the double challenge of congestion and road traffic pollution. It was the first large city to introduce congestion charging in 2003. In 2019, London created a restricted Ultra Low Emission Zone (ULEZ) in the city centre, which is set to expand across the whole city in August 2023. Already, the ULEZ covers all areas within the North and South Circular Roads. London's many surveillance cameras enforce the scheme.
From May 2024, it will cost 15 GBP a day to enter central London plus additional charges depending on the exact location. This should raise around 400 million GBP a year, which could be reinvested in public transport and road repairs. By 2030, the city plans to implement a "per mile" charge based on the distance driven. In addition, a Superloop of express buses around the city is being planned.

Security
Security is another aspect of London's smart city strategy: 5G networks provide vast amounts of real-time data and allow for quick data processing, which helps in traffic monitoring, policing, and law enforcement. A large network of sensors, cameras, drones, and robotics helps to keep the city safe.

Environment and green energy
The smart city technologies in place in London also play an important role in the city's goal of achieving Net Zero by 2030: By monitoring traffic and tackling congestion, air quality in London is improving drastically. Over the last years, levels of NO2 and PM 2.5 have dropped substantially and are now at only half compared to what they would have been without ultra-low emission measures.
London is also looking for innovative ways to create greener energy. For example, the city has implemented new technologies that reuse residual heat from the underground system. This energy could meet up to 38% of the city's heating needs. Currently, the Bunhill 2 energy centre in the borough of Islington powers 1,350 homes, a school, and two leisure centres with residue heat. At the same time, passengers from the Underground benefit from cooler tunnels in the summer.

Citizen participation
City Hall is also working towards a future city with more opportunities for public engagement, for example through the Talk London engagement series, the Make London crowdfunding campaign, the Planning Datahub, or the High Streets Data Service with information on neighbourhood economies. The goal is to easily answer questions for Londoners such as "Where can I charge my electric vehicle?" or "Where can I report fly-tipping?".


Next steps:
During the 2021 to 2024 mayoral term, London's Chief Digital Officer Theo Blackwell has set out six priorities:
Digital Access for All, including digital inclusion and digital skills programmes,
A new city data platform to better use the city's collective data legally, ethically, and securely;
A new Emerging Technology Quarter to guide and inform the trialling and deployment of new technologies;
Scaling Green Tech to ensure the widespread adoption of green innovation;
Open Innovation with the tech sector through high-value and status competitions around the Green New Deal;
Common digital platforms to serve Londoners better, such as Talk London and Make London.
In the future, London will be relying more than ever on its businesses. Public-private partnerships will bring improvements to Londoners' quality of life in the areas of energy, environment, transport, and healthcare.


---

GET ACCESS TO PROVEN SMART CITY SOLUTIONS & EXPERTS
Explore best practice smart city solutions, share your own expertise and learn from the global smart city community by joining bee smart city - the leading global smart city network & community. Become a part of our global community and grow your network.
---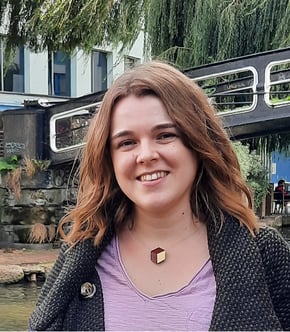 Laura Puttkamer
Laura is an urban journalist focusing on inspiring solutions stories from all over the world. She has a MSc in Global Urban Development and currently lives in London.