A comparatively small American city in the very center of Silicon Valley, Palo Alto has thrown itself into the smart city scene, founding a number of tech-driven projects to solve the problems of its 67,000 citizens. The first challenge to overcome, however, is its size: Palo Alto will need to pioneer smart resource management in order to fund the deployment of its smart city initiatives and the larger-scale implementation of any successful solutions.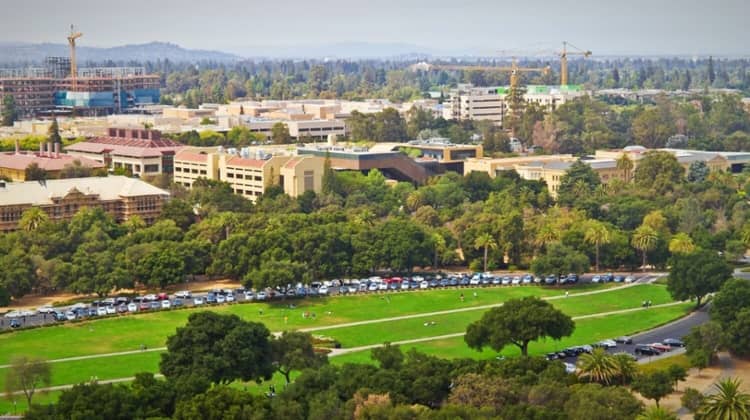 The City of Palo Alto has engineered a smart city strategy that will maximize its advantages and overcome its disadvantages in terms of size and resources, harnessing the skills of its tech-savvy population to produce smart city solutions. The limited nature of the city's resources have required it to carefully priorities the most promising smart city projects, selecting to support the ones that seem likely to offer the most benefit to its citizens.
Palo Alto also seeks strong partnerships with third parties from academia and the private sector who can help to move its projects forward. In this, it has a big advantage over other communities of its size: being at the center of silicon valley means hosting a well-educated populace and a high number of tech-savvy startups as well as established companies and research institutes with the right skills to help new smart city initiatives succeed. Indeed, many of today's tech giants started their businesses in this city. As such, Palo Alto's chief information officer (CIO), Jonathan Reichental, hopes that his city will serve as a model for what other, similarly-sized cities can do.


---
"We have to be super focused on quality of life, and we have to have equality when it comes to this. We can't create a great life for one part of the city at the cost of another part of the city. Palo Alto doesn't have a very extreme environment: we're pretty small and have a very wealthy community. But there are a lot of stresses on the environment in terms of housing, transportation and energy, so we have to focus on these areas to continue to ensure a stable good quality of life."


---

Palo Alto – A Model for Smaller Smart Cities
The city government is aware that any of its smart city projects which show promise could be picked up by other cities elsewhere and takes the perspective that it is not just trying to change the lives of its own citizens, but to improve the lives of millions of people worldwide. This gives it a certain sense of responsibility.
In September 2016, Palo Alto entered into a very large-scale partnership indeed, signing an agreement with twenty other US cities "to ensure the responsible and equitable deployment of smart city technologies". This agreement calls for transparency in the way new smart city technologies and solutions are created and managed, and is generating a framework for their development and application which will maintain "privacy, security, sustainability, resilience, equity and efficiency".
The City of Palo Alto concerns itself not just with the generation of smart city solutions, but with the manner in which these solutions are created, developed and employed. As a model city for other smart cities, it must ensure that its solutions are sustainable and equitable, while remaining committed to the privacy and security of its citizens.

In late 2017, Palo Alto was one of the first destinations for the annual International Exchange organized by the Cities Leadership Institute. The delegates met with workers at Microsoft's Civic Tech and Engagement team, Palo Alto City Hall and Stanford University. There was a focus placed on using technology to provide solutions with the people rather than just for the people.
Palo Alto's Smart City Solutions
Run over a six month period back in 2014, the Palo Alto Apps Challenge called for the creation of some new smart city solutions, asking participants to develop apps that focused on solving a problem or providing a service important to the community. The required data for these new solutions were made available by the city. One of the top three finalists went on to create a revenue-driving business from their winning product, the AdoptMeApp, which seeks to share the stories of and ultimately find homes for animals being kept at shelters or in foster care. The city's CIO followed up by co-authoring a guidebook on how to run a successful Apps Challenge and made it freely available on the Palo Alto website – a different sort of open smart city solution.
Infrastructure Initiatives
As with the examples above, a lot of smart city solutions are really just about finding better ways to share information. In order to share information, however, you first have to gather it, and Palo Alto has several different types of sensor networks planned to begin doing this on a massive scale.
One collaboration between the city and local institution Stanford University will attempt to establish links between air quality, traffic, and economic data for the city. The project will track air quality indicators from sensors located in Palo Alto's retail district. If they are able to provide clear evidence to show that poor air quality weakens the city's economy, this could be an important motivator for other cities worldwide to make changes leading to cleaner urban air.
Another set of sensors may be monitoring Palo Alto's water use in the future. A number of potential use cases of IoT for this purpose already exist in other cities. Feedback from these sensors could help not only to suggest smart water-saving measures, but also to keep an eye on the water pipes as an early warning system for leakages, which can otherwise take time to discover and cause a huge loss of fresh, potable water.
Palo Alto also has plans to install a smart electricity grid, as well as a smart lighting grid for at least one sector of the city. In order to help manage the data coming in from these grids and sensor networks, Palo Alto has adopted new technologies such as SWIM, to prevent overwhelming its IT services with the flood of real-time data.
Enabling Initiatives
The real-time data Palo Alto collects from its various new sensor networks will form the basis of its next layer of smart city solutions. The city already has an open data portal, designed by a local startup company and launched back in 2012. People can search for and access any of the city's data, and can also request new datasets that they want to be made available. The portal offers viewing of the data in different formats, including visualizations to simplify its interpretation and perhaps increase its uptake. It also makes it possible to post portions to social media, for further convenient data sharing.
The open data portal of the City of Palo Alto has also changed the way that the city itself works and communicates, both with the public – by increasing the transparency of its operations – and internally, by allowing the faster sharing of up-to-date, visualized datasets across departments.
Palo Alto has also shown its commitment to further smart city development by hiring a data scientist to engineer the overhaul of its open data strategy, and wants to create a dashboard where people could access the data coming from its sensor networks in real-time.
Municipal Initiatives
Palo Alto has already begun to transition its own government services to the digital world, increasing the speed and ease of access for its citizens. To augment this, a Facebook chatbot can answer simple queries from city residents, increasing response times for frequently asked questions. A smartphone app called PaloAlto311 enables citizens to report directly different civic problems they see, 24/7, ranging from the rubbish in the street to certain types of crime, and even allows them to track the city's response.
A number of other apps downloadable via the city's website allow neighbours to connect online and provide access to different city services, such as emergency situation preparation and planning tips. Palo Alto has also built a digital library, from which digital books and music could be borrowed, making library programs more accessible to a greater number of people.
Palo Alto also took part in the pilot of the Cool Block project, designed to empower people to bring the larger-scale problems of urban living down to the community or even the individual level. Run by designated leaders in those communities, the program helps to make solutions more personal, and aims to improve the livability of the 'block' by focusing on specific areas such as watching water use, preparing for bad situations, and reducing the block's carbon footprint.
Mobility Initiatives
The first mobility issue that most cities would like to resolve is traffic congestion. About a third of all city traffic is made up purely of people in search of a parking spot, so the fastest way to ease congestion is to remove this third from the roads by helping them to find that spot faster. Sensors on individual parking spaces can therefore be connected to the cloud, sharing the data with end-users via apps to inform people in real-time exactly where they can find the nearest available space.
The next target would be broader control of traffic flow. Palo Alto's traffic lights are now connected into a single, large network: coupling this with sensors deployed at intersections to monitor traffic in real-time to allow dynamic and remote signalling based on the changing conditions at each intersection. As well as increasing the efficiency of transportation around the city, this responsive signalling could improve traffic safety and help to reduce response times for emergency services. It will also act as an enabler for smart city planning for all possible mobility choices, by allowing the collection of statistics on different traffic types and flow direction at different times of the day.
Palo Alto's initiatives to reduce the number of vehicles on its roads and to provide better traffic flow are expected to boost the safety and efficiency of its transportation. The data gathered from its traffic sensor network could help create a range of new smart city mobility solutions.
Palo Alto is also planning initiatives to encourage car-pooling, in order to reduce the overall number of cars on the road, and to boost the use of electronic and (eventually) driverless vehicles. This could bring about a full re-design of the traditional urban neighbourhood, enabling the removal of all traffic infrastructure and freeing up that space, energy and budget for other initiatives.


Access Hundreds of Smart City Solutions for Free
Explore hundreds of best practice smart city solutions implemented in cities and communities across the globe in the world's largest smart city solution network and community. Connect with thousands of members and potential partners on bee smart city.
---

Read related Articles:
---

Image Sources:
Banner Image: iStock, ID:853045328, Credit: serg3d
Image in Blog Text & Social Image: iStock, ID:509636764, Credit: lisandrotrarbach
Jonathan Reichental Profile Image: http://www.reichental.com/?page_id=2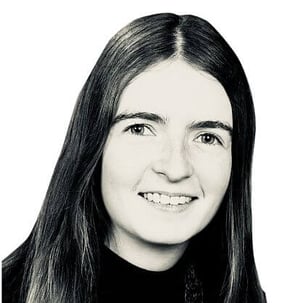 Lisa Smith
Lisa Smith holds a PhD in chemistry from the University of Melbourne, where she studied a mixture of arts and sciences. She has worked as an editor for Wiley's materials science program since 2010, and works on both fiction and nonfiction writing and editing projects in her spare time.