ICF Top 7 Intelligent Communities – Taoyuan City
The Intelligent Community Forum (ICF) releases an annual selection of seven different communities which it considers to have achieved a certain level of intelligence in the way they respond to the challenges of globalization and urbanization or, as the ICF prefers to call it, the Broadband Economy. The selection of communities for 2018 was released in February, and can be found listed on the bee smart city website. The Intelligent Community of the Year was chosen from among the Top 7 and announced at the ICF Global Summit in June.
Taoyuan City, Taiwan - Creating The Asian 'Silicon Valley'
Taoyuan City is positioning itself to be a hub for business and innovation in Taiwan. Located in the north of the island, not far from the nation's capital of Taipei, Taoyuan City can count a third of Taiwan's top manufacturers amongst its 47,000 companies, including the largest number of logistics companies on the island. Knowing that strong logistics systems and their supporting infrastructure are a necessary component to attract new businesses and encourage economic growth, the city took things a step further and established the Taoyuan Aerotropolis, and designated its international airport a free trade zone. It has also developed its transportation systems to swiftly and reliably connect its two million citizens both with one another and with their neighbors: as many as 261 bus routes criss-cross the city, and high-speed rail networks link it with Taipei and New Taipei City to the northeast and Hsinchu and Miaoli to the southwest.
Laying these important supportive foundations will help to build new and existing industries and will encourage the economic development of the city, something that it has struggled with in the past. Just ten years ago, Taoyaun City was unable to keep up with its incredible population growth, and the city government reported a huge debt. Since then, this strong focus on inward investment has seen it turn the situation completely around and, with its smart transportation network, the city even aims to balance developments going on in urban and rural areas. This very positive direction makes it clear why Taoyuan City has been shortlisted alongside Chiayi City and Tainan City in Taiwan's southwest for the ICF's Intelligent Community of the Year, 2018.
Digital Infrastructure Connects Taoyuan City
Not only the logistical but also the digital infrastructure in Taoyuan City has seen an overhaul. An example of the improvements Taoyuan has been making to its wireless broadband services is the 4G coverage available across all of its transportation networks. Smart bus stops are being upgraded with iTaoyuan Wi-Fi hotspots so that waiting passengers can use their time more effectively, while LCD boards keep them updated with bus information in real time – the latter complementing the smart parking systems being installed in the city's major parking lots. Well over nine hundred free-to-access Wi-Fi hotspots have been created around the city, with more to be added in areas of high traffic as part of the iTaoyuan Free Wi-Fi 2.0 Project that launched two years ago. Chunghwa Telecom, the company with the largest current market-share of broadband in the city, has also been expanding its own wireless network, with over five thousand hotspots providing city-wide coverage, leading to a total of over 16,620 publicly accessible hotspots for Taoyuan's residents.
Even Taoyuan's more geographically isolated populations have access to the broadband network via the iTribe program, implemented in the city's Fuxing District, which also helps to ensure the availability of e-learning and remote medical care services.
Exploiting this improved wireless network coverage, the city's Smart District and Village System acts as a platform to connect the different levels of government departments across districts and villages for better communication and real-time situation reporting, as well as being an outlet for mobile services offered by local businesses.


---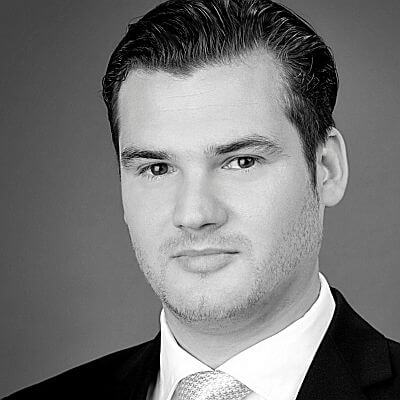 "With the implementation of an impressive digital infrastructure - especially the wireless network -, Taoyuan City, has laid the basis for a successful smart city strategy - aimed at increasing economic prosperity and livability for all citizens throughout the city", recognizes Bart Gorynski, Managing Director of bee smart city.


---

The city's wireless network will also act to promote and support the city's planned Internet of Things (IoT). Last year, Taoyuan began working on a 'smart park' for the demonstration of IoT and other smart city technologies. The park will serve as a testing ground, making it possible to roll out just the successful projects more broadly across the city. Planned innovations include smart parking technologies with parking availability guidance and remote payment options, a smart street lighting and sensor network, a smart marketing model to analyze consumer habits and provide targeted information both to consumers and to the relevant businesses, smart security monitoring systems, and a smart education campus with a self-service smart library and a smart green energy management system.
Sustainable Living in Taoyuan City
One industry clearly on the rise in Taoyuan City and not at all limited to its planned smart park is that of renewable energy. The city plans to achieve the creation of a low-carbon, green urban lifestyle for its citizens by empowering the municipal government, industry and city residents to act together toward this goal. It has strongly promoted the installation of solar photoelectric power-generation systems on the roofs of both public and private buildings and, as of last year, the capacity from systems installed on publicly owned buildings reached 13 megawatts (MW), roughly the annual power requirement of 4100 households and a reduction of 7400 metric tons of carbon. Thanks to a partnership with Tatung Company, new public housing projects will be built with solar energy systems already installed, and Taoyuan is busy extending its solar energy generation systems to landfill sites, five of which were expected to reach a combined capacity of 3 MW by the end of last year. A further 660 MW – roughly equivalent to the power output of a single nuclear power plant base – is planned to come from 'floating photoelectric ponds', solar energy systems to be installed on ponds across the city over the next three years, the first of which was on display at last year's Taoyuan Agriculture Expo.


---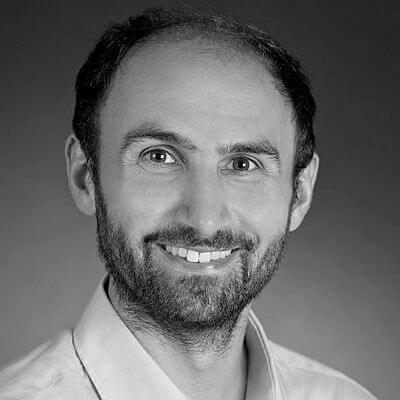 "Renewable energy systems are clearly a priority for Taoyuan City. Its investment in solar and wind power will increase the city's livability and build new industry, providing new and healthier opportunities for its citizens", remarks Dr. Alexander Gelsin, Managing Director of bee smart city.


---

The return on investment for all of these solar energy projects is expected to be a source of significant additional revenue for the city over the next twenty years. In addition, over three thousand hectares will be devoted to the Dahan River Metropolitan Park, with a large green energy section planned to generate sufficient revenue from solar energy to support its own upkeep, and free installation of solar power technologies is being offered for factories via the city's Department of Environmental Projects.
Taoyuan City has also investigated the option of wind-driven energy generation development within the city. Thanks to strong monsoon winds, Taiwan is well placed to run wind energy systems and already ranks second globally for its installed capacity density. Having signed an MOU with a German solution provider for the development, financing, construction and testing of wind-based energy systems, Taoyuan City hopes to become a new location for the development of offshore wind farm technologies, further building its renewable energy industry. Two districts of the city have already installed up to 57 wind power generators, capable of producing something like 0.24 billion kWh and greatly reducing carbon emissions from non-renewable energy sources.
Innovation Spaces Enable Smart Solutions to Drive Taoyuan's Development
To take advantage of all of these enablers and to aid its active development into a smart city, Taoyuan is building what it calls the Asian Silicon Valley in its Taoyuan Qingpu Special Area. Creating a platform through which academic and research institutes can collaborate with industry – an innovation ecosystem – it hopes that this space will attract investors and skilled workers to the city and generate up to 300,000 new employment opportunities, furthering the city's economic development.


---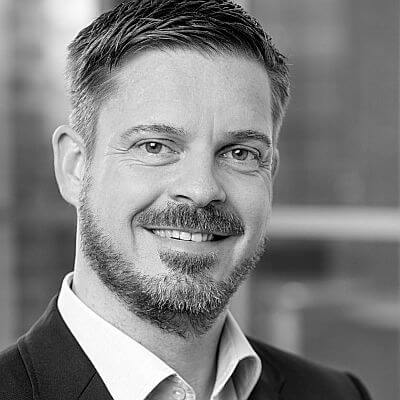 "Taoyuan City has positioned itself to be the ultimate supportive location for new businesses. Its focus on fundamental enablers has laid solid foundations for innovators and startups, as well as the development of its established industries toward the long-term growth of a smarter economy", says Thomas Müller, Co-Founder of bee smart city.


---

To engage and build its local talent, Taoyuan City is trying to generate an entrepreneurial environment by setting aside additional innovation spaces targeting the city's youth, including the Youth Entrepreneurship Headquarters, also in Qingpu, which hosts seventeen teams of instructors giving courses in entrepreneurship and innovation and in the industrial application of new technologies. This comes on top of the increase in entrepreneurial courses being offered by local colleges, as well as the Smart Industry Incubation Centre, which will work together with the Silicon Valley project.
Providing slightly different opportunities is the Taoyuan Youth Commander, a maker space offering professional consultations for startups to support them with business and marketing basics, and which helps innovators to form project partnerships, either locally or internationally.
One of three additional national youth entrepreneurship bases planned for the near future is the Hutoushan Internet of Things (IoT) Innovation Base, which will dedicate over five hectares of land to the innovation and development of an Internet of Things for the city, which will no doubt benefit from the smart park testing grounds. In the Yangmei District, the Youshi International Youth Entrepreneurship Village will be specifically developed into a space for R&D factories. Helping along the endeavors at these bases will be the Open Innovation Model, allowing companies to more easily co-operate with external R&D efforts, enabling them to share tools and ideas, leading to commercialization and employment opportunities for those working on the bases and further enabling the economic development of this smart city.


Learn about Taoyuan City as an Intelligent Community!
Learn more about the incredible solutions that have been implemented in Taoyuan and the other leading Intelligent Communities of 2018 and discuss their strategic approaches towards becoming more livable and prosperous places.


Join the global smart city network and community to learn more about smart city solutions and connect with thousands of like-minded smart city professionals.
---

Read related Articles:
---

Image Sources:
Skyline of Taoyuan City in Taiwan - by RichieChan (Source: iStock)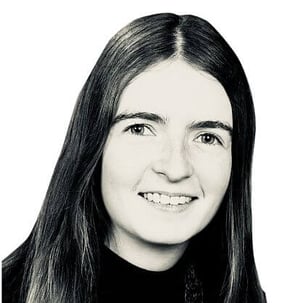 Lisa Smith
Lisa Smith holds a PhD in chemistry from the University of Melbourne, where she studied a mixture of arts and sciences. She has worked as an editor for Wiley's materials science program since 2010, and works on both fiction and nonfiction writing and editing projects in her spare time.