The city of Poznan is a rich and vibrant city in the west of Poland. Located on the banks of the river Warta, the city is home to over 530,000 residents and serves as the administrative capital of the Greater Poland Voivodeship. Over the years, the city has served as an important trading hub, an academic center, and a seat of power. For the 21st century, Poznan is going through another important evolution, transforming into a dynamic, future-focused smart city.
Led by a dedicated interdisciplinary Smart City Team, the city of Poznan has developed an exciting and ambitious roadmap for the future that includes a wide range of measures and programs designed to enrich and improve the quality of life of the city's residents. With the future of Poznan divided into six distinct smart city categories (Smart Living, Smart Economy, Smart Environment, Smart Community, Smart Mobility, and Smart Digital City) the city is well on the way to meeting the challenges of the future.
Poznan is also one of four Polish cities taking part in the Intelligent Cities Challenge. This is a European Commission initiative that encourages cities to embrace technology and drive innovation to create intelligent, sustainable, and socially responsible solutions to modern urban challenges.
Armed with well-defined goals that have been developed in line with the Development Strategy for the City of Poznan 2020+ and in tandem with the city's residents, enacted by a dedicated team of smart city experts, project specialists, and enthusiastic civil servants, Poznan is well on the way to becoming a smart, comfortable, and modern city of tomorrow.
In this article, we'll take a look at some of the exciting projects that Smart City Poznan offers across its six smart city departments.
Smart Living
Smart City Poznan's Smart Living segment focuses on providing equal and safe access to the city's services to all citizens. To do this, the city has deployed a wide range of innovative solutions to bring social equity to the population.
Some of the most notable programs include Poznan's pomocni-poznan.pl platform. This an online portal for volunteer organizations and NGOs to share ideas and connect with local businesses and potential volunteers or sponsors. The city also provides an advanced Telecare project that brings social services to those who need them most. Similarly, Poznan also operates a unique service called Viva Senior, a specialized service for senior citizens that can be used by vulnerable citizens to order taxis that could transport them to a doctor or hospital, enquire about home repairs, gain access to mobile libraries, and more.
Social inclusion is an important pillar of Poznan's Smart Living concept. As the city grows, City Hall has grown with it to adapt to new challenges. By introducing new tools and making more services available online, citizens can interact with City Hall without having to attend in person. Similarly, the city has also worked hard to provide citizen services in a wide range of languages—particularly in Ukrainian.
There are many exciting projects planned for the future, all to make city services more accessible for its residents.
Smart Economy
The heart of any smart city is a strong economy, and the aim of Smart Poznan's Smart Economy is to encourage business, facilitate entrepreneurship, promote innovation, and highlight Poznan as a powerful economic hub.
To help attract entrepreneurs and innovators, the city offers a number of exciting projects. Most of these projects are centered around the city's Technology and Industry Park, a sophisticated innovation center that provides a fertile ground to grow local start-ups and for entrepreneurial ventures to flourish. Similar projects include the city's innovative Plus One Coworking Space. This space serves as an incubator for startups, offering professional office infrastructure to new companies, free of charge.
Another attractive feature of Poznan's Smart Economy plan includes Poznan Entrepreneurship Days. These are business events tailored to both macro and micro businesses and designed to promote collaboration between local firms, to help innovators find partners, and for budding entrepreneurs to find inspiration.
Combined, these services help to promote a positive business climate, sparking innovation, attracting investors, and boosting the local economy.
Smart Environment
Protecting the environment is a key pillar of Poznan's smart city strategy. By encouraging green potential and raising awareness of environmental concerns and forward-thinking solutions, Poznan has transformed into an ecological and attractive place to live.
The Smart Environment umbrella is a broad one, and the city has developed a wide range of cross-departmental tools to help keep the city green, clean, and safe.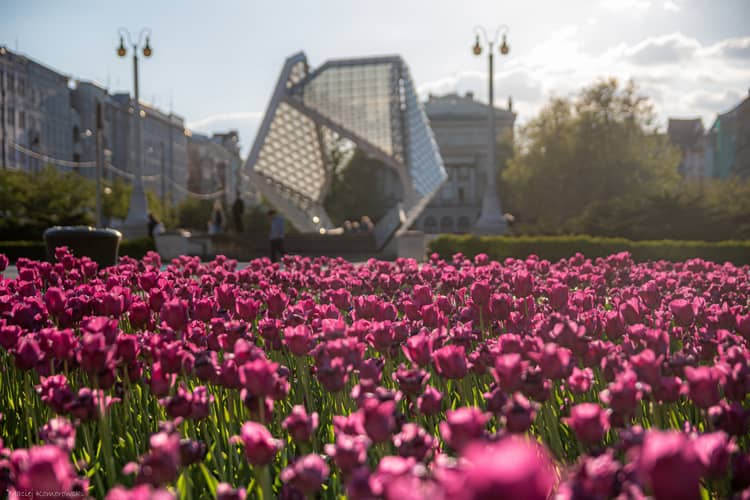 Air pollution is a major challenge for almost every city in the world. Citizens of Poznan can benefit from the city's own air quality index that was developed by the local Environmental Protection Department to obtain detailed information about the air quality in the city and accurate forecasts.
Other environmental measures focus on benefiting citizens directly. For example, the city's Stay Warm initiative offers free thermal surveys of buildings and educates citizens about the environmental (and financial) benefits of environmentally conscious renovations. Similarly, to help citizens capitalize on the potential of green energy, the city has created a detailed solar map that highlights how every single property could benefit from installing photovoltaic solar panels.
The city also has several exciting projects that focus on more traditional ecological solutions including making Poznan a more bee-friendly city, plans for a sustainable rainwater harvesting project, and more.
Smart Community
The city of Poznan continues to grow and evolve with synchronized collaboration between its citizens and City Hall officials. Citizen participation is a key principle of Poznan's smart city strategy. Working together with residents, the city offers a wide range of participation platforms, strong communication channels, and idea-sharing initiatives, all built on a solid foundation of trust.
To help strengthen that bond of trust, the Database of the City of Poznan (BaDaM) is available for all citizens to use. It's a repository of collected data that can be accessed by anyone. These statistics offer all stakeholders within the city a transparent look at how the city operates. Armed with that information, citizens are also invited to take part in Poznan's Civic Budget. This platform is dedicated to improving citizen participation and allowing residents to make real budgetary decisions.
Other Smart Community projects include local initiative centres, and the very useful CYRYL Local Digital Repository Service. The latter is an online museum that is a veritable treasure house of knowledge that gives residents access to the city museum's exhibits, research materials from local libraries, and much, much more.
Smart Mobility
To help keep people moving, Poznan has a wide variety of smart mobility solutions designed to make the city more comfortable, more efficient, more sustainable, and more enjoyable. Smart Mobility is a core feature of the city's smart ambitions, and Poznan's Smart Mobility plans are focused around a network of smart passenger information boards. These boards show the real-time position of public transport, giving passengers accurate information to better plan their journeys.
Citizens that use public transport can take advantage of the city's PEKA card (Poznan Electronic Agglomeration Card) which offers a unified ticketing solution across the city's many service operators. The city also incentivizes the use of its many Park and Ride facilities by offering free public transport within the Greater Poznan area to all Park and Ride users.
The city also boasts a comprehensive network of dedicated cycle paths, with city bike rental and bike stations, along with car-sharing and other modern mobility solutions.
Poznan's plans for the future are even more ambitious, with more Park and Ride solutions being offered, the introduction of Big Data traffic analysis solutions, and a comprehensive electromobility strategy to help encourage citizens to invest in low-emission transport options.
Smart Digital City
Poznan's Smart Digital City department is one of the most important parts of the city's smart revolution. The team behind it focuses on maximizing the potential of all IT and digital systems to help the city make better-informed decisions.
A prime example of Poznan's Smart Digital City strategy is the city's 3D model. Poznan was the first city in Poland to develop a digital twin. This incredible 3D model is an accurate representation of the entire city, covering 262 square kilometres and almost 100,000 buildings. It's an essential tool for urban planners, architects, investors, and residents, who require accurate spatial data.
Prioritizing and streamlining e-administration is another key feature of the Digital City's Smart City plan. Residents of Poznan can easily access City Hall via a digital interface. What this means is that citizens can easily check on the status of driving license applications, file tax returns, or apply for permits without having to physically visit an office. Similarly, residents can also schedule appointments online too.
The Smart Digital City team has also deployed an innovative citizen app that allows City Hall to share information with its citizens and allows citizens to report problems in return. The Smart City Poznan app issues up-to-date notifications about the status of traffic, road closures, smog reports, and air quality measurements. Citizens can also use the app to report problems, from uncollected litter to incorrectly parked vehicles, and also propose solutions that other users can vote on to help tackle other urban problems.
There are many exciting initiatives from the Smart Digital City team. Every project shares a similar foundation: each project is a symbol of the city's efforts to make Poznan more equitable for all of its residents. This includes preventing digital exclusion too.
The Future of Poznan
This list of solutions is by no means exhaustive. The city is constantly trialling new pilot projects and finding new ways to enhance the lives of its residents. Many of these solutions extend beyond the traditional smart city remit, including innovative community programs that teach core values about respect and inclusivity to school children, practical workshops such as classes that educate citizens about preparing and filing tax returns, and recreation activities such as free salsa and tango classes in the city's squares on selected evenings.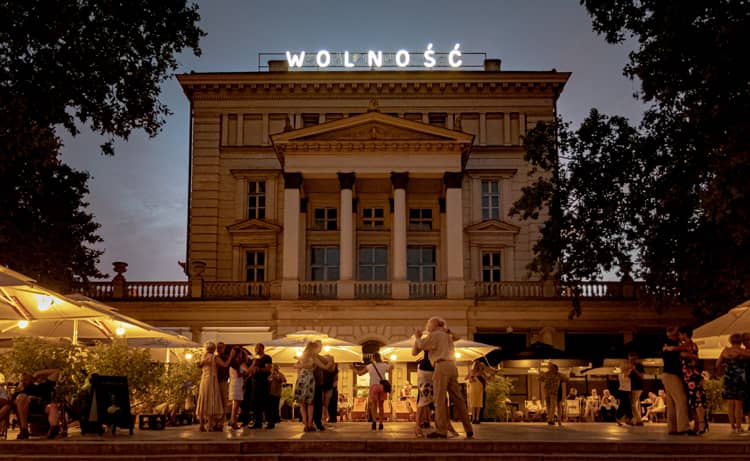 As the city continues to evolve, and its population along with it, the local government is continually trialling and implementing new and fresh ideas to help make Poznan a more attractive place to live for its residents.
By embracing technology and putting the needs of its citizens first, the city of Poznan is well on the way to becoming one of the most exciting and dynamic cities in Europe. Thanks to an open-minded attitude towards new innovations, strong leadership, and forward-thinking ideas, Poznan is a prime example of what a sustainable, resilient, and democratic smart city of tomorrow should look like.


Learn about Poznan's solutions and connect with the city!
Learn more about the smart city solutions that have been implemented in Poznan and connect with the city on bee smart city! Join the leading smart city network and community to access hundreds of solutions and to connect with city governments, solution providers and other smart city experts.
---

Read related Articles:
Related Publication:
---

Image Source:
Fotoportal of Poznan at https://fotoportal.poznan.pl/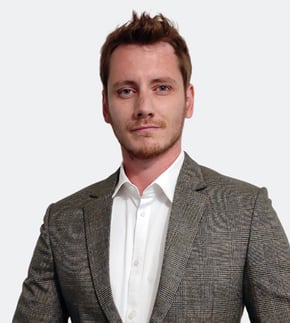 Joe Appleton
Joe Appleton is a content strategist, editor and writer at bee smart city. He is particularly interested in the topics of smart and sustainable cities and urban mobility.