The Dutch city of Rotterdam is Europe's largest maritime port, and one of the world's most important shipping hubs. Often referred to as the "Gateway to Europe," Rotterdam sits in the Rhine-Meuse-Sheldt delta and has been an important trading center for centuries. Unfortunately, the city was devastated during World War II due to its strategic significance. The near-destruction of the city resulted in a post-war building boom which has led to ambitious and practical architecture.
With few historical landmarks remaining for preservation, Rotterdam has been able to whole-heartedly embrace modern design principles and infrastructure. This has made it fertile ground for smart city practices.
Today, the city is home to over 650,000 citizens of more than 180 nationalities. It's a vibrant, multi-cultural hub with a progressive government. The city is eager to foster pioneering practices and cultivate innovative ideas. The goal is to build a smarter city that truly benefits its citizens.
Rotterdam is one of the world's C40 Cities: a group of 96 of the world's most exciting cities that are actively confronting the problems of climate change and executing plans to develop a more sustainable future. Given the city's proximity to the ocean, tackling climate change is at the heart of the city's smart revolution.
In 2019, Rotterdam signed its own Climate Agreement. It echoed plans made in the Paris Agreement, setting a goal of reducing CO2 and greenhouse gas emissions by 50% within a 10 year period.
To do this, the city has adopted hundreds of forward-thinking ideas. These include investing in green spaces, streamlining industry, promoting smart design, and using data to solve problems. Since 2009, Rotterdam has evolved into a pioneering smart city, transforming from an industrialized port town to one of Europe's most innovative cities.
Describing Rotterdam as a grey city of concrete buildings and industry is a thing of the past. Today, Rotterdam is a vibrant metropolis leading the way for smart enterprises and sustainability.
Rotterdam Innovation District
One of the most exciting areas of the city is the Rotterdam Innovation District. It's a district that's home to progressive institutions and businesses that have a focus on sustainability. This space is funded by the city government, and it allows smart manufacturers to align with start-ups and incubators with similar goals. The RIM has a particular focus on water, and using the city's proximity to the ocean to facilitate smarter infrastructure.
Some excellent examples of the Rotterdam Innovation District at work include high-speed water taxis and buses, maritime smart manufacturing, and shared 'maker spaces' with shared equipment and facilities.
The Rotterdam Innovation District is just one of many areas of the city that serves as a hub for smart ideas. Other living labs include the city's Climatelab Zomerhofkwartier, Fieldlab Smartfood project, and RDM Rotterdam. The city's Central District also functions as an urban laboratory for business applications, too.
All of these projects focus on developing sustainable approaches to their relative fields. For example, the Zomerhofkwatier is an experimental area dedicated to battling the effects of climate change. The Zomerhofkwartier and Agniesebuurt areas face flooding and drought on a regular basis. Climate-proofing the area is a priority. By combining innovations and practical scientific measures with community-driven workshops, the area has turned into an urban laboratory where creative professionals, neighborhood groups, and entrepreneurs can develop ideas to re-program the area for the benefit of future generations.
This idea is one of many that the city is using to shape a better future.
The Next Economy
Innovation districts are the driving force behind this Dutch city's ambition to become a more efficient, sustainable organism. Rotterdam is laying a roadmap for what it calls the "Next Economy," a network of environmentally-friendly, self-reliant economies and communities located within the city, with a particular focus on community-driven projects and citizen co-operatives. It includes a push for sustainable energy using renewables, energy conservation plans, and other schemes to help the city develop into a zero-carbon bioport.
To help Rotterdam achieve its Next Economy goal of becoming one of the world's top metropolitan areas, the city has developed a number of smart programs.
Smart Industry
Rotterdam's Smart Industry initiative focuses on developing new ways for the city's business and industrial sectors to work in a more efficient, sustainable, and cheaper way. Some of these plans include using new revenue models, and creating collaboration opportunities to promote business. It also focuses on more obscure programs, such as self-thinking thermostats and more.
Smart Port
The Port of Rotterdam's Smart Port scheme is an enormous part of the city's plans for the future. As the port is the heart of the city, the government is working very hard to maximize the port's efficiency whilst minimizing its environmental impact. Today, the Smart Port scheme has financed more than 80 projects, with more than €11 million invested. These projects vary from estimated-time-of-arrival port logistics to self-organizing container storage.
Smart City Planner
The Rotterdam Smart City Planner is a department that specializes on the use of data to help implement practical solutions for city planning. Data is used as an instrument to determine solutions that can effectively solve multiple problems at the same time. For example, Rotterdam is a city with a water storage problem. One area with a water storage problem also suffers from a lack of public recreation areas. By using data to help locate the areas, obvious solutions began to emerge. In this example, the development of water-gardens became the logical solution.
Smart Government
The city government has taken numerous steps to develop Rotterdam as a smart city. To help it stay on track, the government also takes part in the 100 Resilient Cities campaign. This is a pioneering project from The Rockefeller Foundation that aims to foster a holistic approach when tackling some of the biggest problems that the city will face in future. These issues include challenging economical situations, the devastating effects of climate change, and social issues.
By 2030, the city hopes to empower its citizens, provide sustainable energy, adapt to climate change, embrace digitalization, provide flexible governance, and promote resilience.
It's more than just a citywide goal. Along with the largest Dutch cities such as Amsterdam, The Hague, Utrecht, and Eindhoven, Rotterdam is appealing to the national government to consolidate a nation-wide Smart City Vision. Rotterdam's Next Economy is a shining example of how other Dutch cities could improve.
The Next Economy initiative has already seen more than 200 smart city projects evolve into fully-operational schemes. These include a city lighting development program, intelligent household waste collection, integrated water management, ICT tools for the city's security forces, and more. One of the most widely-reported developments is the Port's trash-eating drone force that actively seeks out floating waste and removes it from the ecosystem.
Today, Rotterdam is an excellent example of what smart practices can do to re-shape and modernize a city. However, the transformation has only just begun. The city has bold plans for the future.
"Rotterdam, Onwards Stronger"
In mid-2020, Rotterdam's government announced plans to invest a sum of €233 million into seven city projects focused on improving the city. The funding will be used as a means to aid the city's recovery after the effects of Covid-19. Echoing Rotterdam's hardships and revival after World War II, the city's slogan for the new investment is Rotterdam, onwards stronger.
According to a press release, the money will be invested into a corona-proofing strategy for the city. The focus will be on guaranteeing corona-proof housing solutions for the homeless, building green outdoor spaces, and funding student summer camps. By investing in communities and cultivating a local attitude, the city aims to foster a community-driven support and companionship mentality for its citizens.
The seven areas that will receive investment are Alexanderplein, Geijdepark Feyernoord, de Hofbogen, Hofplein & Blaak, Maashavenpark, Rijnhavenpark, and Schouwburgplein. Over the next 10 years, the city plans on developing these areas into urban green spaces, injecting a sense of nature that Rotterdam's concrete jungle currently lacks.
There's more to the plans than adding parks. By reducing car traffic and promoting other forms of transport, the city can help reduce emissions. "The city needs to be green. It's like a breath of fresh air" says Arjan van Gils, a representative of the D'66 party. Other plans include updating the "de Hofbogen viaduct", installing green pathways, and a waterway that will actively climate-proof the area by collecting rainwater.
These initiatives - including the 100 Resilient Cities campaign and Next Economy plans - along with Rotterdam's already impressive record for change, will transform Europe's busiest port from an industrial city into a sustainable utopia. With green spaces, smart infrastructure, innovative entrepreneurs, and renewable energy, Rotterdam is set to become one of Europe's most desirable metropolitan areas.


DISCOVER SMART CITY SOLUTIONS
Rotterdam is one of many cities implementing smart city solutions to improve the urban environment and to increase livability for citizens. Join the global smart city network and community to discover hundreds of solutions and to connect with thousands of smart city experts and enthusiasts to share knowledge and explore collaboration opportunities.
---

Read related Articles:
---

Image Source:
iStock, ID: 595339338, Credit: RudyBalasko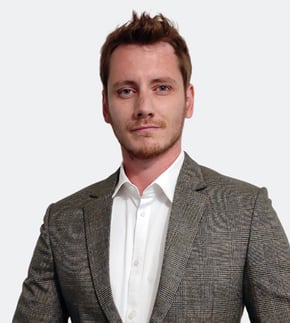 Joe Appleton
Joe Appleton is a content strategist, editor and writer at bee smart city. He is particularly interested in the topics of smart and sustainable cities and urban mobility.