Stockholm is the capital of Sweden and the country's largest city. Built on 14 islands and connected by over 50 bridges, the city boasts a beautiful old town as well as very modern buildings. In 2016, the city, with almost one million inhabitants, topped the Ericsson smart city index. Today, it has dropped by a few positions, but it still features in the top 30 of the world's smartest cities. Here, we will learn more about Stockholm's approach to the smart city.
Becoming the world's smartest city by 2040
Despite losing some momentum during the pandemic, Stockholm is on a journey to becoming the world's smartest city by 2040. This is the city government's self-declared goal. It goes hand in hand with becoming carbon-neutral by 2040. Digital infrastructure will be key to "facilitating the services of the future", ranging from IoT to 5G and data centres for edge processing and edge computing.

Stockholm's smart city strategy places great importance on sustainability, stating that a smart city is a sustainable city. Connectivity, publicly accessible data, smart IT platforms, sensors, and innovation are the pillars of the Swedish city's plans for its urban future. Together with the employees, residents, businesses, and academia, a strategy for a smart and connected city was developed and approved by the City Council of Stockholm in 2017.

The Swedish capital benefits from favourable conditions such as well-developed gender equality, widespread and advanced IT infrastructure, a high digital maturity, relatively high-income levels, and many opportunities for digitalisation. It has the goal of making life easier and better for everyone who lives, stays, or works in the city. Apart from the quality of life, Stockholm also aims at improving its entrepreneurial climate.
This is what makes Stockholm a smart city:

Attracting international talent
Stockholm is a well-connected city with very good digital infrastructure. Almost everyone in Sweden – 89% of the population – speaks English. In combination with an environmental urban agenda, this makes Stockholm a very attractive environment for international entrepreneurs and start-ups.
Combining smart and green
Stockholm is not only interested in becoming smarter but also in becoming greener. In 2010, the city held the title of the first European Green Capital. Since then, it has continually engaged in partnerships and shared ideas around eco-governance for smart and smarter cities. In Stockholm, smartness goes beyond technology and data. The City, together with the Royal Institute of Technology, Ericsson, Vattenfall, ABB, Skanska, and Scania, has established the innovation arena Digital Demo Stockholm to run projects with sustainable, innovative and digital solutions.
---
💡Read more about: Smart and Sustainable cities- what does that mean?💡
---
Providing the best fibre network
To attract international talent and to offer the best environment for smart city technologies, fast and reliable internet is a must. The city has a high-quality fibre network that is capable of meeting future communication needs. It is provided and administered by Stokab, a company owned by Stockholm City Council. As the world's largest open fibre network, it offers 23,000 access points and reaches over 90% of households and 99% of commercial properties in the greater Stockholm area.
Offering E-services
Public services in Stockholm are part of the city's smart strategy. To offer efficient services that prioritise citizens' different needs and desires, the city provides support and facilitation. Requests such as applying for permits, schools, or elderly care are now offered digitally via the popular e-services offered by the city's government. There is also an application that helps plan the commuting route to work.
Making traffic smart
Stockholm's Smart Traffic project aims to test and evaluate new ways of planning and managing urban traffic more efficiently. Its current traffic management system is already advanced but based on historical data. Now, the city is using real-time data to create more opportunities for increased mobility. This is possible through induction loops below the road surface that can detect vehicles. In combination with historical data, this real-time data helps to manage traffic flow. In addition, there are sensors above ground that can collect data on the environment. This open data will be shared with other city agencies and offices to achieve holistic traffic management for the inner City of Stockholm as well as the greater Stockholm area.
Finding better lighting solutions
Another project by Stockholm's "Smart Stad" task force is the improvement of the city's lighting. The goal is to find smart and connected lighting solutions that are more efficient and more aesthetic. This includes a modern control and management system with connected lampposts that have smart functionalities. Sensors on lampposts can provide information about the environment, air quality, and traffic flow. LED lighting will reduce energy consumption by up to 50%.

In the future, the city hopes that its smart lighting solutions can also support other vital urban functions such as traffic and environmental management, emergency response, and perceived safety. For example, lighting in the future city could amplify the blue light from emergency vehicles when the ambulance, fire engine, or police car approaches.
---
💡 Find more articles about Smart Lighting:💡
---
Working with open and shared data
The City of Stockholm regards data as a community resource. The government works with open data wherever possible, hoping that more actors will use the city's data to develop new and smart services. Providing this data in a standardised way is important for external developers to freely use it. Currently, open data from the city's businesses and administrations are available on dataportalen.stockholm.se.

In addition, the City of Stockholm is leading the undertaking of open data on a regional level in StorSTHLM, a collaborative project with all municipalities within the urban area. The project Open Data in Stockholm Region (ÖDIS) is partially financed by the EU and the aim is to create possibilities for growth and innovation for small and medium-sized enterprises. Together with the other municipalities in the region, the project offers open data through standardised APIs in a regional data portal.
---
Find out more about smart city solutions and smart city strategies in our global solutions database. Get FREE access to hundreds of SMART CITY SOLUTIONS that have been implemented successfully in over 1,000 cities around the world. Join the leading global smart city network and community!

---
Read more interesting articles about Top Smart Cities: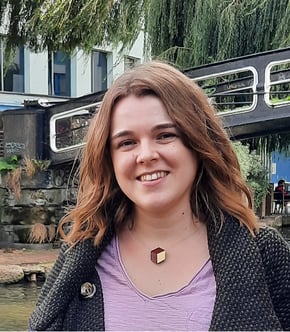 Laura Puttkamer
Laura is an urban journalist focusing on inspiring solutions stories from all over the world. She has a MSc in Global Urban Development and currently lives in London.