This smart city portrait provides an overview on the smart city strategy and intelligent solutions implemented in the City and nation-state of Singapore. Cities all over the world are applying new technologies to solve their problems and become smarter. Singapore's take on technology, as endorsed by bee smart city, is that it should not be an end in itself – it should be made to serve the people, who should be firmly at the centre of the smart city concept. Singapore's holistic strategy and innovative solutions can serve as best practice examples for many other cities around the world.
Singapore's Smart Nation Strategy
Singapore can be regarded as one of the 'early movers' in the smart city movement, being recognized as the first "Intelligent Community of the Year" by the Intelligent Community Forum (ICF) in 1999. In recent years, the city was top-ranked as one of the world's smartest cities. Tying with Chicago and slipping in only a single point behind Vienna, Singapore took second place on Roland Berger's recent Smart City Index. It was also named 'Global Smart City – 2016' by Juniper Research, for its "fixed and cellular broadband services, city apps and strong open data policy".
That data is being continuously released in a machine-readable format by the government via its open data portal, and third parties are encouraged to make use of it for the benefit of all. The government tech website hosts an open call for citizen participation, including an invitation for beta-testers for new technology such as applications, to aid in their development at the early stages. In addition, a Smart Nation Sensor Platform promises to provide new data and information that will help to guide the smart city's future behaviours and directions.


---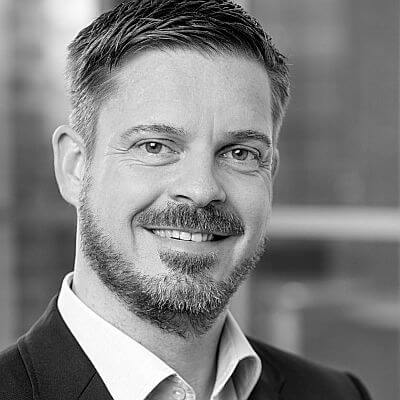 "Singapore has taken a 'by the people, for the people' approach to being a smart city. By providing access to open data and strongly facilitating partnerships with interested third parties from skilled businesses and research institutes, it is putting itself and its citizens in the best position for success", recognizes Thomas Müller, Co-Founder of bee smart city.


---

Smart Nation Singapore lays a strong focus on enabling the people to work together to generate smart solutions. The city's Smart Nation portal calls for new ideas and initiatives from the people to take Singapore forward, as well as connecting people – and potential business partners – to projects and opportunities that are already underway. The portal even offers interested researchers with certain skill sets a chance to work alongside data and policy experts for three to six months as part of a Fellowship program to drive innovation.
Singapore – Enabling its Citizens to Build a Smarter Nation
The city nation has defined five key areas where technology can be applied to make a real difference in people's lives, and has set aside both spaces and funds to aid research into these areas. It has generated what it calls a 'startup ecosystem', enabling industry to get a head start on smart ideas which focus on:
transportation
home and the environment
business productivity
health and enabled ageing
public sector services
As well as enabling businesses and researchers, Singapore runs different programs to encourage young children, school-age children, and already-skilled workers to acquire new technical and coding abilities, enabling their future participation in the smart city's development.


---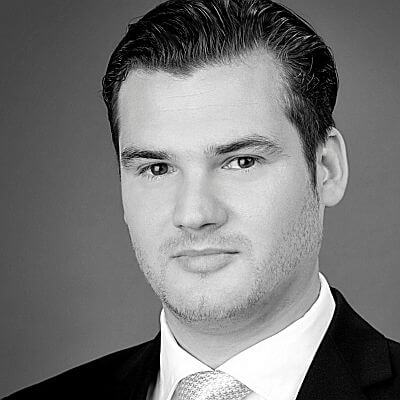 "Smart Nation Singapore puts its citizens first. By treating technology as a means to an end, its people remain the focus of each smart city solution. Programs that equip its citizens with the skills to engage in the city's projects, as well as strong support for research into the translation of new smart technologies, will help Singapore advance and make a difference in the lives of its citizens", explains Bart Gorynski, Managing Director of bee smart city.


---

With the strong focus on citizen-centricity, Singapore encourages and promotes the active engagement of its citizens in making their city smarter. This approach is in line with the 'rise of the smartivist' - the active engagement and voluntary contribution of smart citizens to help in making their city an even better place - as described by bee smart city.
Singapore's Smart City Solutions
By tracking its milestones, Singapore is able to follow its progress and indirectly measure the benefits of the smart city solutions it already has in place, and to make sure they are staying focused on the goals of its people. Many of these smart solutions are already well past the trial phase, and they cover the full range of Singapore's holistic plan to become smarter.
Social Initiatives
On top of its many different enabling and open data programs, Singapore's government is trying to reach its people more directly by offering its public services digitally through smart government solutions. Current online services are getting a makeover and additional services are being digitally enabled in order to help Singapore's citizens interact more smoothly with their government, which will also bring services to people previously unable to access them unaided. This includes personal data management portals, authentication systems for businesses, and steps toward voice-activated online public services.
Certain public services are already encouraging citizens to download an app called OneService that will keep them informed regarding changes to their living environment. Rather than having to figure out who to call when a municipal problem arises in their neighbourhood, citizens can just use the app to report it. They can also get up-to-date information on important health issues such as dengue clusters. A similar app, myEnv, reports on this and on local weather and air quality conditions, which are always a concern for large cities. Both applications allow citizens to take sensible precautions to stay safe and healthy, rather than dealing with healthcare problems later that could perhaps have been avoided.
Singapore's healthcare services are now being supported by a web portal known as the Health Hub Portal. The Portal provides healthcare information and services, offering each person access to their own medical records and test results, including an immunization record, and it provides a calendar of future healthcare appointments and medication reminders, helping citizens to remain compliant with their healthcare plans. It also puts them in greater control of their medical choices, with information about different medications and their side effects as well as healthcare services and facilities available all across the city. Access to personal information can even be granted via the portal to certain healthcare providers, making data-sharing and diagnostics easier and more efficient. Launched early in 2016, the portal is coupled with a downloadable app, increasing the convenience and mobility of the system.
The health of Singapore's citizens is also the target of the National Steps Challenge, a program set up by the Health Promotion Board of Singapore to get people out doing more regular physical activity. A step counter is connected to a mobile app, tracking participants and rewarding those who reach specific milestones. The app also watches the user's diet, counting calories and subtracting them as the daily step count rises. The program was well-received, with over 300,000 people signing up for its second round.
Smart technologies are also being applied to build smarter homes, allowing architects and engineers to collect and analyze data on how housing is affected by the surrounding environmental conditions, in order to design and position buildings with climates optimized for resident comfort. Trials in progress are also assessing the use of smart technologies within the home to achieve reductions in energy use – and the associated cost savings for the residents – as well as apps that will help to look out for the elderly. The large number of people living in public housing, which the government is targeting first, should provide sufficient leverage to expand successful smart home technologies on a large scale, benefiting a huge number of Singapore's citizens.
Mobility Initiatives
As exciting as new technologies can be, Singapore is also keen to find ways to improve upon its existing ones. Insights gleaned from the use of open data on public transport patronage and real-time bus locations are being applied for the development of the current urban transport systems, as well as the legislation governing them. So far, based on an analysis of this data, the changes made have helped to significantly ease crowded services, which are seeing increased patronage.
Bus services aren't the only ones targeted by this initiative: information about taxi services, real-time traffic data and carpark availability data are also being collected. Some of this is already openly accessible and was the subject of a hackathon in 2015 which produced apps beneficial to all transport users, as well as some new apps targeting specific sectors of society with special needs – for example, the app 'Happy Wheels' allows wheelchair users to plan a journey around the city via wheelchair-accessible routes and services.
Singapore also has some interesting longer-term plans for its public transportation: the city wants to switch to a fleet of self-driving buses and smaller personal vehicles, bookable via smartphone apps. Currently, self-driving vehicles have been approved for use on Singapore's public roads, and their services are being trialed by several different companies and research institutes. The furthest along is Auto Rider, the first of its kind anywhere in Asia, offering mobility services around the Gardens by the Bay for up to ten people at a time.
Self-driving buses are under development and are expected to begin trials by 2020, and self-driving trucks were set to begin trials last year, with the city looking into the extension of its automation plans to freight and utilities. In partnership with Nanyang Technological University and JTC Corporation, the Land Transport Authority is funding research into both the technology behind self-driving vehicles and the legal standards that will allow them to operate effectively.
These moves in smart mobility are expected to reduce congestion and accidents, making journeys safer and smoother, to optimize the use of parking spaces, and to increase the mobility of the elderly, who may have difficulties using the current transportation options.


---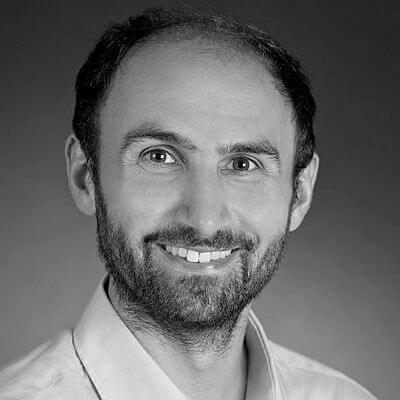 "Singapore's strong support of the technology and legislation for driverless vehicles should encourage an increase in the patronage for self-driving transportation, leading to a reduction in private vehicle traffic and the associated pollution, making the city cleaner and safer for its people", says Dr. Alexander Gelsin, Managing Director of bee smart city.


---

Another technology already being established for transportation services in Singapore is contactless ticketing, enabling the use of near-field communication in hand-held mobile devices to register the comings and goings of users on public transport. Such payment methods are already accepted in Singapore's taxis, increasing the convenience of the transaction. This would be an extension of the contactless payment technology being applied in other sectors – Singapore is slowly seeing an increase in the number of participating stores and banks, and is looking into other services which could benefit from the technology.
A SMART CITY IS ABOUT AN ECOSYSTEM OF SMART SOLUTIONS
Singapore follows a citizen-centric and holistic smart city approach, knowing that a smart city is about an 'ecosystem of smart city solutions' driven by 'smartivists'. Explore hundreds of solutions that have been implemented successfully in cities around the world. Join the leading global smart city network and community!
---

Read related Articles:
---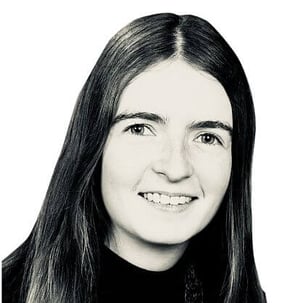 Lisa Smith
Lisa Smith holds a PhD in chemistry from the University of Melbourne, where she studied a mixture of arts and sciences. She has worked as an editor for Wiley's materials science program since 2010, and works on both fiction and nonfiction writing and editing projects in her spare time.