The Future of Infrastructure 2023
A special report in The Times focusing on the latest advances in infrastructure.

Kicking off 2023, we are proud to continue our partnership with Raconteur and
The Times with a special report focusing on the future of infrastructure. This
time, bee smart city has partnered with the Global Infrastructure Investor
Association and Global Infrastructure Hub as media and distribution partners.

This year's report addresses some of the most difficult challenges that urban
infrastructure is facing, and proposes novel solutions about how these challenges
can be overcome. Some of the highlights include insights into public transport
networks, the advantages of 5G connectivity, and a deep dive into renewable
energy.
The future of infrastructure report 2023 includes:
Can the UK retain its lead in renewables?
Pushing frontiers of 5G connectivity
The case for canals as freight routes
and much, much more!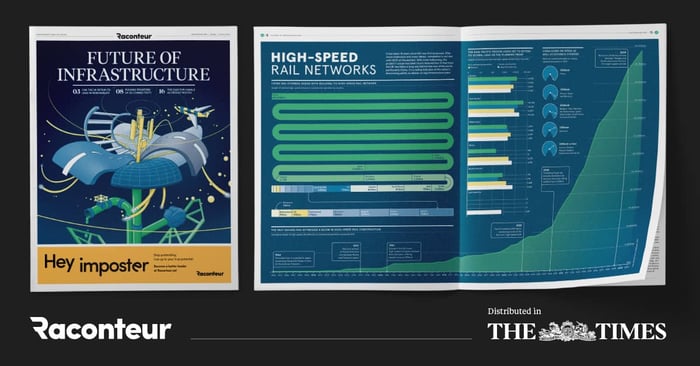 Click on the button to register and download the Future of Infrastructure Report 2023.
Download the Report