Smart city strategy, now moving into its 'fourth generation', is today increasingly focused on collaboratively determining community's needs before implementing infrastructural and/or technological changes. With community empowerment at the forefront of smart city development, what 'smartness' means when it comes to building must be defined with (rather than for) the community in order to produce buildings that genuinely enable a higher quality of life and engender more sustainable lifestyles.
The smart city is also as much centered around stimulating cooperation as sustainability: this means capitalizing on the most innovative 'smart' technologies and processes to ensure that new infrastructure is built not only in the most collaborative, but also the most resource-efficient way too.


---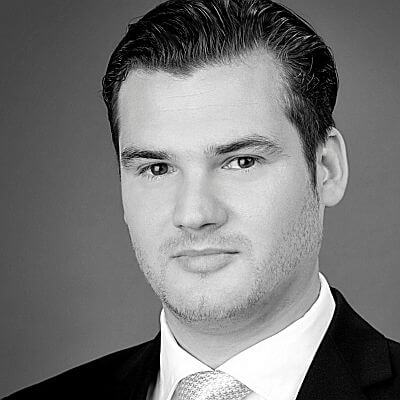 "If we are to ensure that the world's developing 'smart cities' are actually 'smart' - in other words, improve the lives of the people who live in them while ensuring the most efficient use of natural resources - smart building and planning must both involve all stakeholders across the community and take advantage of new technologies", says Bart Gorynski, Managing Partner at bee smart city.

---

In this week's article, part two of our "Building and Planning the Citizen-Centric Smart City" series (read Part 1 here: Innovating Urban Planning to Foster Community-Focused Development) , we will take a look at a handful of the new technologies that are being employed to make the process of designing and constructing urban buildings more efficient, citizen-centric and risk-free.
BIM (Building Information Modelling) and CIM (City Information Modelling)
If the 'smart city' is about eradicating silos across the community - both within local government and beyond - then BIM is one of the key tools for doing this. BIM brings together all of the information about a building and its construction in one place. This means that anyone working on a project can access information about any aspect of the infrastructure being built and use it for any purpose - whether finding out property-specific information about a material being used or modelling an alteration to the original plan. This effectively 'democratizes' the knowledge about the project among all its stakeholders and allows for more collective decision-making.
BIM data and software can be used to visualize and manage the entire building life-cycle - from its inception and design to its eventual or potential demolition and the reuse of its materials - as spaces, systems, products and sequences are shown in relative scale to each other and the entire project. This allows the construction to be tested digitally - almost like a 'digital twin' - and any potential errors or incidents to be flagged up before and during each stage of the project.
So, why is BIM relevant to smart cities? We live in a world where local governments are financially-constrained, and where construction projects must integrate many different stakeholder needs at the same time as complying with increasingly stringent environmental and safety regulations. With traditional construction processes, some of the asset knowledge is lost every time one team hands over a project to another; much of the crucial information for a project has also historically been contained within folders sat on someone's desk, and not everyone has access to equal amounts of information - especially citizens. BIM allows all stakeholders (both public and private-sector) to digitally access all informational aspects of a project on one platform - especially if it is implemented in an 'open-source' way.
CIM (city information modelling), a new usage of BIM, goes one step further than BIM and places infrastructure within its physical, geospatial context, in relation to other assets making up the city. This way, a city or piece of infrastructure is never seen in isolation: a building is always integrated with other infrastructure such as transport systems, utilities, environmental charters etc. This facilitates greater collaboration and communication across the different stakeholders involved in the project - a key prerequisite for smart cities - and in turn breaks down government and industry silos.
With both BIM and CIM, asset knowledge consistently increases over the life cycle of the project and it is much easier to spot potential errors or discrepancies both before and during each stage of the project, significantly reducing the risk of mistakes and/or incidents, minimizing abortive costs and increasing profitability. It allows architects to make informed design choices; citizens to virtually test projects before they are implemented and access transparent information about projects happening in their local area; and constructors to reduce waste, cut costs for site downtime, and complete projects in a more timely fashion.
virtual reality
Virtual reality software is also allowing planners to visualize developments in an immersive way before they are constructed, meaning that they can spot and correct design elements that might hinder community life, negatively affect certain social groups, or impact placemaking, before they are actually implemented. This is particularly important when it comes to including the local community in the design process.
Projects like UN Habitat's Minecraft urban planning project demonstrate the enormous potential of VR in engaging the local community in planning and building their local area themselves. This initiative has now been deployed across the world in developing regions; one good example was its implementation in the State of Palestine, where it was used as a tool to engage the community in the designing local public spaces. Around forty community members, mostly young people, took part in a 3 day workshop that imparted knowledge on good public space design, the importance of community participation, and how to use Minecraft as a tool for the design process. The participants were then divided into teams and together built their own public space designs within the virtual limits of Minecraft, which were then presented and discussed among the group in order to make decisions about the proposed facilities and services. This discussion led to the creation of a final model combining all the agreed-upon ideas, which was to be used as a base from which the landscape architect working on the project could develop an official final public space design.
The importance of projects like this cannot be underestimated simply from a debate and communication perspective. Although not all designs proposed by community members may in fact be implemented, the opening up of debate and the sharing of ideas and opinions between architects, city officials and local residents is as important in itself for fostering community spirit, increasing trust of institutions among the general public, and giving designers, councilors, and architects a much clearer picture of how local people live their lives - and what kind of infrastructure and spaces would best facilitate them - as it is for producing actual concrete designs.
Wireless Monitoring
Wireless monitoring of construction projects makes them much safer for the surrounding local community. It relies heavily on the IoT - using low-power and long-range sensors embedded at key points on the construction site to aggregate and relay real-time data wirelessly to servers placed elsewhere; the data is then processed by software to produce actionable insights. These sensors can relay real-time information about, for example, the stability of the ground, or tilt-measurements in metro or train line constructions.
Being able to constantly monitor the construction site, and model future stages of construction, means that the margin for error is significantly reduced, minimizing the risk of incidents that could put workers or those living nearby in danger, or cause a nuisance. This means, for example, that new metro or train lines can be built to connect marginalized (both physically and socio-economically) communities to other parts of the city, without families having to be displaced and/or evacuated due to safety concerns. Wireless monitoring of construction projects means better instrumentation and monitoring, and in turn means that nearby communities are less likely to be affected by noise pollution or ground movements, because there is less margin for error as the whole process is carefully monitored and managed in real-time.
Artificial Intelligence and Machine Learning
Apps or software using AI and/or machine-learning can carry out a number of tasks both during the construction and planning stages of developments. There are a number of AI technologies now available that can, for example, detect errors in construction much more effectively than the human eye, thereby improving the safety and efficiency of construction sites. These applications generally focus on using machine learning for pattern recognition and machine vision for image recognition. Smarttag by Smartvid.io, Smart Construction by Komatsu and Doxel are all examples of this.
In future, it is likely that heavy equipment will have cameras that can gather data placed on them and, combined with drone-based terrain visualization, AI will allow construction site operators to make evidence-based decisions about how to best ensure the productivity and safety of the site. This will help them to monitor both static infrastructure and moving people/equipment in real-time.
AI is also increasingly being used in the world of planning to not only make processes more efficient but also, in conjunction with citizen input, to better identify the public's needs and desires. One example of this is mobility management in cities. As it stands, data collected by smartphones, for instance, is already being used in some cities to determine movement across the city on various modes of transport. Citymapper is a perfect example of an app that provides a service to citizens, allowing them to plan multi-modal journeys across the globe, while also collecting data on how people travel across these cities. When this data is combined with AI, it can then be used by city councils both to manage traffic and public transport in real-time and to improve their long-term transport planning strategy. In other words, planners can use large data-sets and models created through AI software to determine the best future changes to implement - whether changing road networks, creating new cycle paths or pedestrianizing certain areas.
Moreover, AI is already being integrated into BIM and CIM software as add-on modules, helping architects and planners to perform analyses that would otherwise take days or even weeks to complete. One example of this is the depthmapX tool, developed by The Bartlett School of Architecture at UCL, which allows architects to perform spatial network analyses. This tool enables planners and architects to find out, for instance, how well a single piece of infrastructure is connected to or integrated into its material and social surroundings. For the development of new infrastructure, particularly local shops or community centers, this is extremely useful in terms of being able to predict whether these new spaces will be economically or socially viable in the chosen community area.
Autonomous Robotics
Autonomous robots are a very promising new technology entering the construction industry; they offer to automate repetitive, tedious tasks usually carried out by humans, and improve overall operational efficiency and productivity. Robot bricklayers, for example, replace humans for the most basic jobs on construction sites. They can work constantly, and at a much speedier rate than humans. One robot, invented by an Australian inventor, can lay around 1,000 bricks per hour, translating to roughly 150 homes per year. Another, the Tiger Stone road bricklayer works at four times the speed of the average human bricklayer, laying roads 'like carpet'. Other types of autonomous robots for the construction industry include termite-inspired robots, which, like termites, collaborate on the same project, reacting to what they encounter, and bridge-building robots, which can actually 3D print (usually steel) bridges in mid-air. These robots should make the process of construction more efficient and safer in future, as humans no longer need to carry out the most basic construction tasks, or those located in dangerous environments, and machines can render simpler traditionally complicated constructions, such as building bridges.
And beyond…
These are only some of the ways in which new technologies are being used to make construction smarter; there are many more out there, and undoubtedly many more to come. As we see above, some technologies have a singular purpose: to reduce risks or give all stakeholders access to key information about a project.
Other technologies, such as virtual reality, and other tools which enable the gamification of the design and/or planning process, have a wider function: they not only allow the local community to actively engage in planning and building their local area, allowing them to define what a 'smart' city or zone is, but they also foster greater links and better communication between different community stakeholders.


---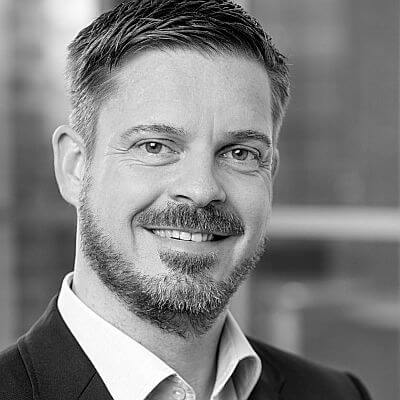 "Of course, all of the above is obsolete if smart building does not lead to smart buildings, that in turn facilitate 'smart' living of residents and the workforce as main stakeholders. We will take a further look at how we can make buildings themselves smarter and more sustainable in the next article in this series - so keep posted!", states Thomas Müller, Co-Founder at bee smart city.

---

bee smart city is leveraging the power of new technologies and collective intelligence to make our cities and communities more citizen-centric places through the leading global smart city solution network. Gain and share knowledge and solutions with the global smart city community!
---

Related Articles:

---

SOURCES:
https://hub.beesmart.city/strategy/building-planning-citizen-centric-smart-city-part-1
https://www.geospatialworld.net/blogs/bim-smart-cities/
https://www.smartcitiesdive.com/library/how-bim-makes-cities-smarter/
https://unhabitat.org/un-habitat-utilising-minecraft-in-the-development-of-public-spaces-in-east-jerusalem/
Michel de Certeau: The Practice of Everyday Life (199): Walking in the City
Jan Gehl: Life Between Buildings
Jan Gehl: Interview 2013
https://www.aia.org/articles/178511-embracing-artificial-intelligence-in-archit
https://www.techemergence.com/ai-applications-construction-building
Image Source:
iStock, Photo ID: 518588784, Credit: Choreograph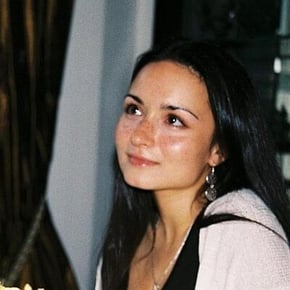 Lily Maxwell
Lily is a freelance writer, translator and content-creator, specialised in smart cities and urbanism. After studying at the University of Cambridge, she moved to Barcelona and is now based between Spain and England, working with several different urban-focused European organisations. She speaks French, Spanish and English, and aims to tackle German and Italian next!