Ever since the event's first edition in 2011, the Smart City Expo World Congress (SCEWC) has been at the forefront of Smart City innovation. As the world's largest Smart City event, the Barcelona-based Expo has been a major driving force of the Smart City agenda, empowering cities, promoting collaboration, and creating valuable partnerships between private businesses and public sector departments. All in the hope of bringing social equity, sustainability, resilience, and a brighter future for our cities and the citizens who live within them.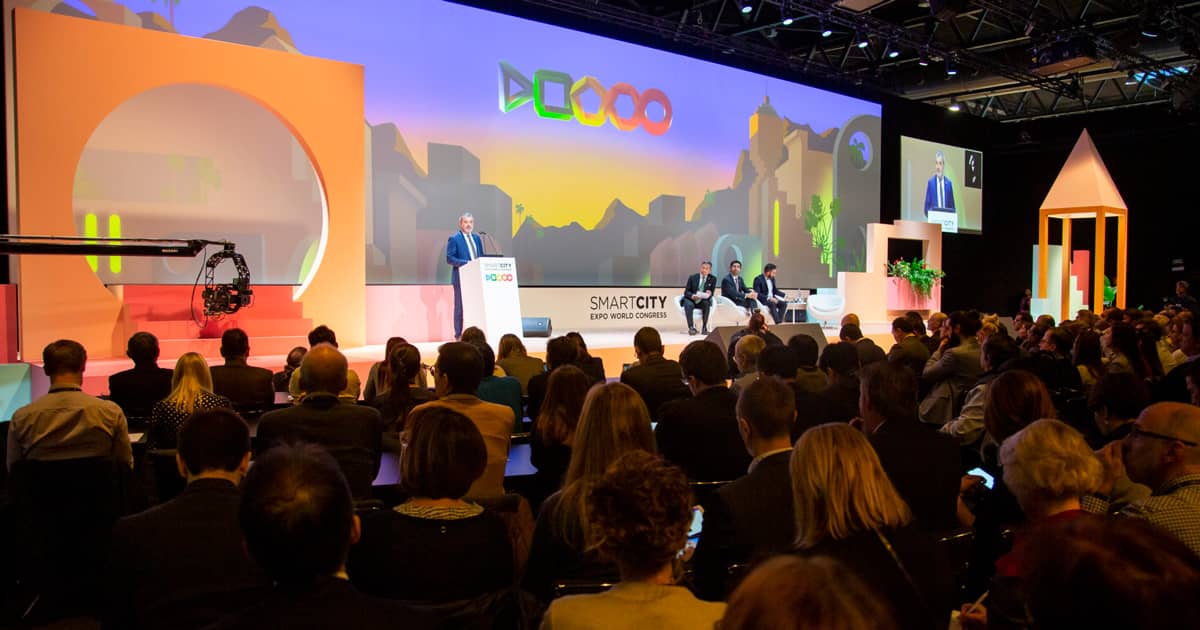 The definition of a Smart City has evolved over the years, and the Smart City Expo World Congress has evolved with it. Over the last decade, SCEWC has helped societies build better cities and taught innovative practices enabling citizens to live more comfortably. These strategies were put to the test in 2020 when the world was caught in the grip of the Covid-19 pandemic.
Last year, SCEWC was forced to adapt to challenging circumstances, and as it transformed into a digital event, it highlighted the need for smarter living practices in our cities and showcased how governments could harness the power of modern technology to bring smarter living to the people.
Fortunately, there's a light at the end of the Covid-19 tunnel, and SCEWC will return to a live and in-person format for 2021, although it will also be accompanied by a digital event too. The effects of the coronavirus are still being felt across the globe, and the 10th anniversary of the world's most prestigious Smart City event is the ideal platform to steer our municipalities on a path to a more resilient and prosperous future.
Celebrating 10 Years of SCEWC
To celebrate the event's 10th anniversary, SCEWC has transformed into so much more than a three-day event. For 2021, SCEWC has evolved into a hybrid experience with a live physical event partnered with a digital programme, supported by Tomorrow.City. This new cross-platform approach has opened the Smart City experience to a wider community and makes the event more accessible than ever before.
The new format is accompanied by a packed agenda, with exciting events, in-depth sessions, and a gathering of some of the industry's most respected and revered expert speakers. For a full list of speakers at the event, check out the SCEWC 2021 programme here. Here's a quick overview of what to expect at SCEWC 2021.
Congress
The Congress part of SCEWC is a three-day event where speakers and international experts share information and insights about building sustainable cities. The Congress is the world's most prestigious platform for discussing sustainable urban development and the latest advances in technology, development, and governance.
Expo
The Expo portion of the event is a large marketplace that will host hundreds of companies and organizations from all over the world in one space. The Expo is an open area where companies and solution providers can showcase their products, demonstrate their solutions, and share information about tackling modern urban challenges. It's also a great space for networking and sourcing talent.
Co-Located Events
Aside from the Congress and Expo, SCEWC 2021 will also host a wide range of side events and workshops (both physically and digitally) that address Smart City challenges and other issues that modern cities face. Some of the highlights include:
Tomorrow.Mobility
The Tomorrow.Mobility event will run alongside SCEWC 2021, focusing on how the transport sector is growing and adapting. Urban mobility is a particularly hot topic at the moment and the Tomorrow.Mobility event is the place to find out how the industry is changing and what is being done to improve the lives of urban citizens.
Tomorrow.Mobility World Congress is an all-new event borne from the partnership between Fira de Barcelona and EIT Urban Mobility. For 2021, the event will run in parallel with SCEWC, but it also features a year-long digital content platform that can be accessed online at all times.
PUZZLE X
Another exciting event running in parallel with SCEWC is PUZZLE X, a specialist forum that brings together leading experts on Frontier Materials to discuss and showcase how new materials can be used to create a positive societal impact, drive innovation, inspire entrepreneurship, all in a way that supports the United Nations Sustainable Development Goals and Smart Building practices.
The event, supported by the Government of Spain, Generalitat of Catalonia, and Barcelona City Hall, is the first of its kind and will focus a list of highly-respected guest speakers, with workshops covering a wide range of topics, ranging from Good Health and Well-Being (SDG 3) to Sustainable Cities and Communities (SDG 11), and more.
Circular Economy Hotspot Catalonia 2021
One of the most interesting events joining the roster for 2021 is the Circular Economy Hotspot Catalonia event. This event is held alongside SCEWC. It features a programme of guided tours exploring local companies and a Congress with discussions about challenges and solutions surrounding the circular economy.
The tours take participants on an exploratory journey through the Catalan economy, showcasing circular solutions, business initiatives, and government strategies.
The Congress section gives an overview of the circular economy and how certain solutions are being deployed successfully in Catalonia, based on several key themes.
Lastly, the occasion also has a Brokerage Event that offers excellent networking opportunities. Over 300 visitors from around the world are expected to attend, with b2b meetings between stakeholders, solution providers, and more. This event will take place between 16-18 November.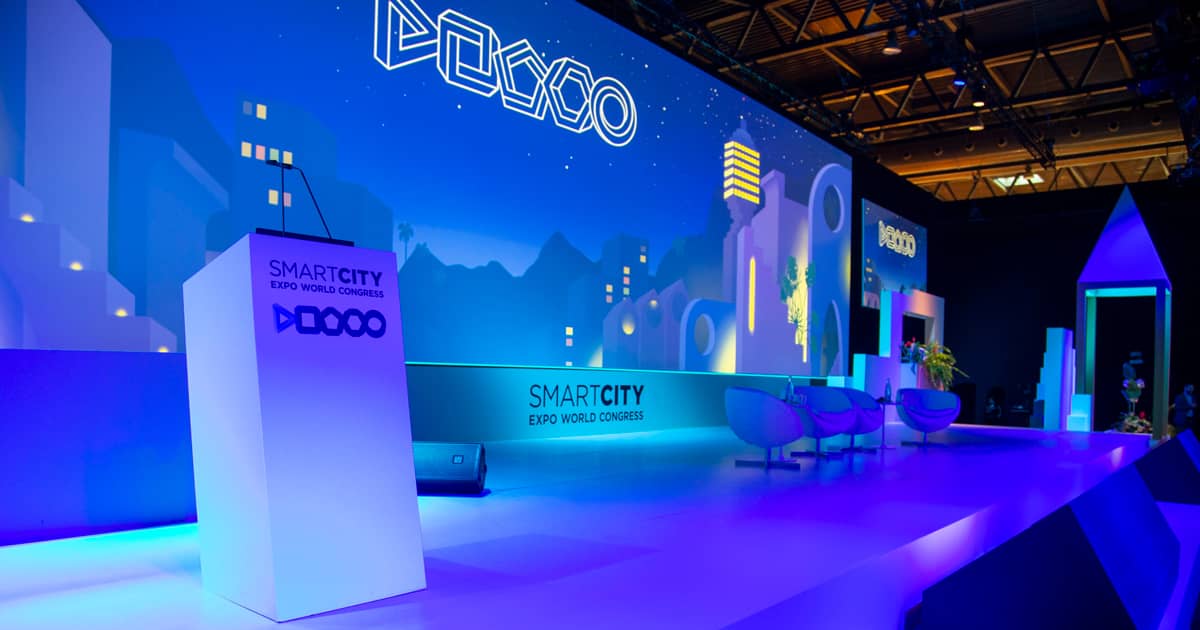 Smart City Expo World Congress 2021: In Numbers
Despite the challenges brought by the Covid-19 pandemic, the Smart City Expo World Congress is expected to attract thousands of visitors, and it's not hard to see why. During the three-day event, more than 374 exhibitors will showcase their solutions, over 350 guest speakers will deliver inspiring talks, and more than 10,000 visitors are predicted to attend.
The director of Smart City Expo World Congress, Ugo Valenti, explained the importance of 2021's event: "Given the international context, the 2021 edition will surely be one of the more outstanding editions. We will celebrate our tenth anniversary, and we will do it by bringing the whole urban innovation ecosystem back together in person. The past months have shifted the priorities of most cities, and I'm sure this will impact the trends of urban transformation and the conferences that we will hold in Barcelona. We have always felt proud and privileged of contributing to the transformations and cities around the world but now more than ever."


---

If you want to take part in this year's event, use the following links to get your 50% discounted congress ticket or one of 100 free expo tickets!
Register here for an exclusive 50% discount on congress passes:
Register here for one of 100 free expo passes:
---

About Smart City Expo World Congress
Smart City Expo World Congress (Barcelona, November 16-18) is the world's leading event for cities, the unmissable hub where leaders of the most innovative cities, companies, and organizations gather to share ideas, present projects and drive the urban transformation towards a better future. Learn more at: www.smartcityexpo.com

Image Source: https://www.smartcityexpo.com/the-event/2021-photo-gallery/


---

Related articles: