Civic engagement is not only essential for formal city planning processes, but it is at the core of digital urban transformation into smart and sustainable cities and communities. The most widely used ways of engaging citizens, town hall meetings and surveys (even with social media campaigns), leave citizen participation rates low and a majority of citizens in the dark about what is being done in their city.
Enabling citizens to provide opinions and feedback as well as to participate in decision making processes is the subject of this top list. Through new forms of urban governance and participation, cities and communities embrace the ability to collaborate with their citizens to co-create a better and smarter city for all.
Explore five leading citizen engagement solutions that aim to bridge the gap between local government, especially city planners, and citizens.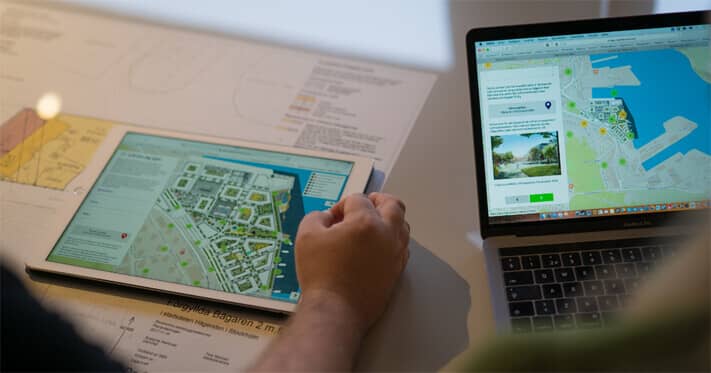 Maptionnaire is a map-based survey tool which facilitates simple and effective public participation. Smart cities like Denver, Helsinki, and Stockholm widely use it to receive residents' feedback and insights. Maptionnaire enables the collection, analysis and visualization of map-based data. The municipal government can use it for citizen co-design in city planning and urban development projects where residents' preferences and opinions are valuable to achieve better results.
>> Learn more about Maptionnaire
Civocracy's digital participation platform gives cities the ability to connect with their citizens via various means and efficiently run citizen participation and collaborative governance projects. Direct communication of project news, surveys, the ability to discuss projects and get ideas for new projects from citizens, and participatory budgeting are just some of the features available on the platform. Civocracy also enables cities to gain insight into participation analytics in real-time. Cities like Amsterdam, Nice, Strasbourg, Potsdam, and Monheim am Rhein use the platform.
This cloud-based platform enables citizens to report more directly to the city what may be wrong in the town, such as broken street lights or road signs, etc. It also provides cities with a full citizen relationship management and process management solution to automate processes and centralize documents in a paperless way. Essentially, illico by NeoLedge is an all-in-one citizen relationship tool for city management based on streamlined digital processes. French Cities like Paris, Saint-Étienne, and Choisy-le-Roi are using this platform successfully.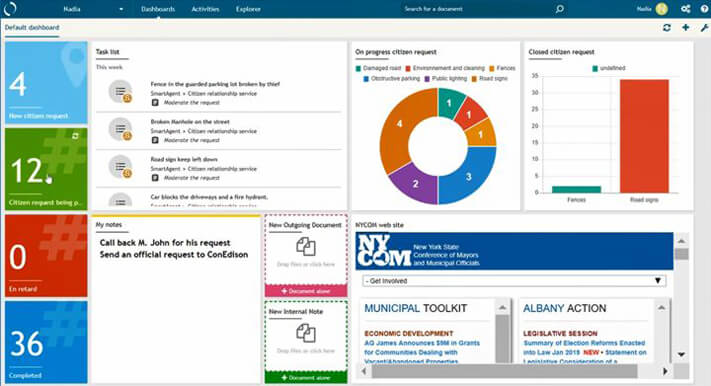 >> Learn more about Illico by Neoledge
To quote CitizenLab: "If citizens don't come to your town hall...we bring the town hall to your citizens." The CitizenLab citizen engagement platform helps cities efficiently reach their citizens and gain their input and needs, enabling them to manage the information and make decisions based on real-time data. Through the platform, city officials spend less time processing citizen input, giving way for faster and more efficient decision-making to create the city the residents want. CitizenLab has helped 100+ towns and local governments - e.g., the cities of Paris, Leuven, Vancouver, Brussels, or Liege - achieve their community engagement goals in a wide range of urban planning projects.
>> Learn more about Citizenlab
By using Civy's cloud-based citizen engagement platform, cities are able to be even more directly connected with their citizens in order to foster civic engagement. Citizens can enjoy having their voices heard under a veil of confidentiality and security for free (subscription fee for the city) and cities can get the data they need in order to make better and smarter decisions to improve their city.
It's your turn: be part in making cities smarter!
Explore these top 5 and even more civic engagement solutions in the leading smart city solution network and community. The global bee smart city platform features hundreds of solutions for smart cities. It makes it so easy to connect directly with solution providers or municipalities and get into discussions/conversations with other smart city enthusiasts and experts. Join today!
---

Related Articles:
---

Image Sources:
Maptionnaire and Illico on bee smart city