Open-source innovation is at the forefront of ensuring that software-based processes, operational models, decision-making, and end-user experiences happen in a sustainable and cost-effective manner, but how is it being used in Smart City applications? The topic has been explored in detail in the latest White Paper from the FIWARE Foundation and a selection of its members and partners.
If you're not familiar with the FIWARE Foundation, it's a tech-focused non-profit organisation that actively promotes the use of open standards and open source technologies for the benefit of modern Smart Cities across a range of verticals, including Smart Energy, Smart Agrifood, Smart Water, Smart Industry, and more. It has been a driving force in the Smart City movement since it was first founded in 2016, attracting notable members and partners, including Atos, Engineering, NEC, Red Hat, Telefónica, Trigyn Technologies, and many more.
Open Source Economy: What Has Open Source Gotta Do With It?
The Foundation recently published an interesting deep dive into the Open Source Economy, highlighting the importance of open source solutions in driving digital transformation initiatives. While the paper's focus was on open source technology and open innovation, it also underlined the importance of collaboration and how open source technologies can inspire collaboration, between governments, research institutions, and private businesses, to help develop new, sustainable solutions to a myriad of urban challenges.
It's with the idea of collaboration in mind that FIWARE invited a selection of its members to contribute to the paper and provide interesting case studies about how open source methods have been found to create innovative solutions to urban challenges.
bee smart city was also invited to collaborate with the FIWARE Foundation for this white paper and share how we have used open source and open data to help implement new and exciting solutions in the cities that we partner with.
Aside from bee smart city, the paper also includes interesting entries from Atos, Data Spaces Business Alliance, FIWOO, ICT Innovation Network - Slovenia, NEC Laboratories Europe, Red Hat, SmartCitiesWorld and the TOKEN Project.
The White Paper features a bold foreword from celebrated author, professor, and Human Future founder Jonathan Reichental Ph.D, an in-depth overview from the Open Compute Project Foundation's Stefan Frenzel, and a number of quotes and insights from a range of thought leaders from across the industry.
If you would like to read this interesting White Paper (Smart Digital Economy - What Has Open Source Gotta Do With It?), you can either download it from us directly using the following download link or visit the FIWARE Foundation's website to learn more.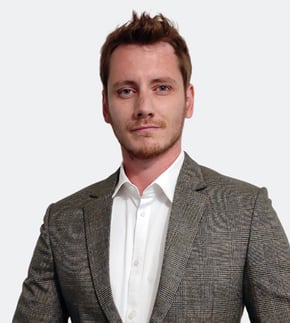 Joe Appleton
Joe Appleton is a content strategist, editor and writer at bee smart city. He is particularly interested in the topics of smart and sustainable cities and urban mobility.