Did you know that the built environment is the largest contributor to global carbon emissions? Almost 40% of greenhouse gas emissions come from sectors like construction and the operation of buildings. This number might seem overwhelming, but it also offers a lot of opportunities. The Nordic countries are taking this opportunity to reduce emissions in building construction. Read more about zero-emission construction sites in the smart city!
---
Minimising all pollution at construction sites
The idea of a circular economy also applies to the construction sector. It describes an economic system based on the reuse and regeneration of materials to continue production in a sustainable, environmentally friendly way. Apart from 23% of global CO2 emissions, the construction industry also produces a heavy footprint in NO2 and PM pollution. 5% of these emissions are directly related to activities on the construction site. Future cities need to consider how to make their construction sector more sustainable and circular to succeed with their ambitious climate goal.

Looking at construction, it is mostly the transport and production of construction materials that pollutes the business. Around 60% of all emissions in the sector are emitted in this phase, according to C40 Cities. Generators are another polluter with their CO2 emissions and noise pollution. And site transport contributes as well, considering that most heavy-duty vehicles run on diesel.

Therefore, it makes sense to look at how to reduce emissions before and during construction. Nordic countries are paving the way towards zero-emission construction. They suggest minimising all pollution at construction sites, for example, by electrifying construction site tools and transport, minimising the emissions of construction site materials, and focusing on the energy sources of each element, using batteries as a good example. In Oslo, Helsinki, and Copenhagen, some construction sites are experimenting with purely electric equipment in place of traditional diesel engines. This results in notable reductions in ambient noise and pollution.
How Oslo is moving towards electric machinery
Zero-emission construction aims at creating no emissions at all on the construction site, while also minimising emissions during the production and transport of building materials. Using local, untreated timber is a good example of how to do that, although of course that does not work for every kind of building.

The first action in creating construction sites with less emissions is usually exchanging the power source of construction tools. Smaller tools can run on batteries, which should be charged using renewable or green energy. Generators, which create the most CO2 emissions on construction sites, could be replaced with smart battery systems that allow lifetime CO2 emissions to drop as much as possible.
Heavy machinery is a big challenge when it comes to reducing CO2 emissions since batteries are not yet strong enough to fully electrify these vehicles. Biofuel technologies such as sustainable diesel might be a solution in the meantime. In Oslo, municipal construction is already required to use biofuel technologies. The city is aiming at being completely emission-free by 2025 and since construction accounts for 7% of the city's total emissions, it is a key sector. Sustainable biofuels are a first step. While they are fossil fuel-free, they are still a scarce resource and don't help with reducing local pollution or noise. Therefore, the city is looking to transition to electric construction technologies with zero emissions.
By supporting the development of zero-carbon heavy-duty vehicles and machinery, developing the necessary electricity infrastructure, and funding an electric construction site, Oslo is making progress. Since 2019, the city has been working with zero-emission urban construction sites. This has inspired Norway's largest construction company, Veidekke, to move to biofuels and purchase electric machinery.
Urgent need for CO2-neutral heavy-duty machinery
Decarbonising the construction industry is a difficult endeavour. Even when a city or project developer manages to implement a zero-emission construction site, the question of where the electricity comes from remains. In Norway, the electricity grid works with 98% renewable energy, which comes mostly from hydropower. This gives Oslo an important advantage for implementing electricity instead of diesel on construction sites.

Electrifying construction sites is not only challenging but also very expensive. The existing construction vehicles that can be electrified require large upfront investments and changes in the electricity infrastructure. Many cities hesitate to invest in this, even though their investments would pay off quickly – in terms of CO2 reduction, but also dependence on fossil fuels.

And even the zero-emission pilot projects in Oslo don't succeed at being completely emissions-free. However, they have managed to reduce emissions by up to 99%, showing the possibilities. More research and development for CO2-neutral heavy-duty machinery is urgently needed, as is the accompanying charging infrastructure.
Clean construction as part of the smart city
When political will and financial resources play together, as is the case in Norway, it might be possible to drastically reduce emissions from urban construction sites. In the smart city, the digitisation of construction sites will help with implementing zero-emission sites. By using energy more efficiently, reducing waste, and providing a better working environment for construction workers, the sector can provide win-win synergies.
Learning from Oslo, it is important to harness the power of public procurement as it can drive the market towards more environmentally friendly decisions. The city government of the Norwegian capital is bold in its demands and has helped to lower the risks associated with innovation and investment. It did not take long for big building companies to follow this direction.
Public support is another important element of the strategy towards more zero-emission construction sites in future cities. By communicating advantages such as the reduced noise and pollution, as well as less CO2 emissions, it is easy to convince citizens of the importance of zero-emission construction sites, which in turn will incentivise construction companies to take this direction.
The Clean Construction Forum, where Oslo is the leading city, brings cities together to engage the buildings and construction industries. It is open to all cities and aims at sharing and disseminating knowledge about zero-emission construction sites for smart, future-oriented cities.
---
Learn more about sustainable urban development
Listen to our new podcast
---
Image Source: Canva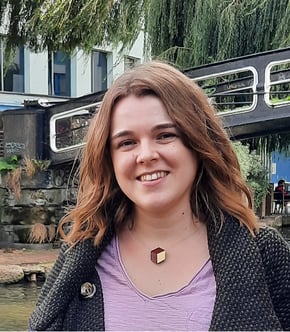 Laura Puttkamer
Laura is an urban journalist focusing on inspiring solutions stories from all over the world. She has a MSc in Global Urban Development and currently lives in London.