Blockchain is a hot topic. Until very recently, it was associated almost exclusively with cryptocurrency - bitcoin, ethereum etc. However, the power of blockchain to revolutionize the way we exchange goods and services, and transform how we govern - above and beyond the cryptocurrency hype - is increasingly being recognized. When it comes to cities, the transformative potential of this technology is enormous. From enabling P2P energy-sharing systems, as in New York's 'Transactive Grid', which allows local residents to generate, buy and sell their own solar energy, to encouraging behavioral change - for instance through SocialCoin's blockchain and AI-based 'social good' currency (see e.g. the Citibeats solution) - and much more - blockchain is offering new opportunities to create more economically, environmentally and socially sustainable communities. As such, blockchain is likely to be an increasingly central enabler of smart city innovation worldwide. In this article, we will explore the potential benefits of blockchain in an urban context.
1. Decentralized Governance and Collective Intelligence
Blockchain has the potential to decentralize local urban governance and facilitate collective decision-making. There is no hierarchy in the blockchain - only a 'community' of people who follow a certain set of rules that allow them to trust each other. As such, blockchain decentralizes power and, quite literally, puts it into the hands of the people (those using the blockchain technology in question). When it comes to city governance, this means that blockchain can distribute city management among all community stakeholders involved, including citizens. Decentralizing and democratizing governance in this way fosters innovation and inclusion; ends silos and increases collaboration across stakeholders in the community.
2. Democratic participation
Decentralized governance is seen by some as key to solving various pressing socio-demographic problems - such as the obsolescence of current demographic voting models, or increasing distrust between institutions and citizens. By decentralizing governance through blockchain technologies, cities can improve democratic participation and inclusion in political decision-making. One concrete example of this is United Vote, a California-based blockchain app that supports 'liquid democracy' through facilitating regular voting on key public issues. Rather than relying on one single vote every few years, this app allows citizens to regularly and continuously have their say on the issues that matter to them most in a secure, fluid and anonymous way. Through regular voting, all citizens, regardless of their income-level or social status, can participate in democracy in an easy but tangible way.
3. A collaborative platform
As a layer, or 'platform', blockchain can bring many different public service sectors together, integrating them horizontally into a single cross-cutting system. This is particularly useful for things like government records (laws, expenses, income, contracts, permits, properties, etc.) that are also needed for other areas of public service: with a blockchain record, for example, these records are naturally interconnected. Interoperable service management systems are also crucial to innovating urban ecosystems and services, allowing public services and resources to be both predictively monitored in real-time and for data to be gathered and shared in a way that produces better long-term, evidence-based strategy-making. This kind of system already exists in many smart cities -think of FIWARE, a standardized platform currently promoted by the European Union, but this platform is based on cloud computing and thus is more vulnerable to cybersecurity threats than blockchain. For a truly integrated and collaborative approach to public service management, a secure, transparent system with a common language and rules, like Blockchain, is going to be needed in future.
Allowing services to be managed collaboratively through blockchain makes public-resource usage much more efficient. This is because multi-stakeholder strategies and collective decision-making become the norm, putting an end to the kind of project overlap and inefficiencies that are intrinsic to public-sector silos. This is crucial to smart city innovation: after all, holistic planning and collaboration across public-sector departments, and in turn across all community stakeholders - private and public sector alike - is the foundation of the smart city concept.
4. Shared ownership of public resources and information
With Blockchain, not only city governments, but individual public services and resources can belong to everyone. As mentioned above, Blockchain is by nature non-hierarchical and community-focused, but it also enables specific actions like fractional ownership and peer-to-peer lending, which further decentralize ownership. This is particularly disruptive for certain sectors - such as energy and utilities. The Brooklyn Microgrid in New York is a perfect example of this, as a pilot project that enables citizens it buy and sell locally produced photo-voltaic (solar) power from one another through a blockchain-based app. After many years of monopolies dominating the energy market, this kind of citizen-led, blockchain-enabled energy-sharing system could completely rewrite how humans produce, buy and sell critical utilities.
Blockchain also facilitates fractional ownership, allowing the tokenization of goods and information that have not previously ever been securitized. This means that urban citizens can own parts (or percentages) of urban infrastructure and initiatives, like local wind turbines, or even urban farms or cooperative food stores, and exchange their shares in these assets (or the outcomes of assets or processes, such as renewable energy) transparently and securely via blockchain-based smart contracts and token systems. Blockchain therefore fosters shared ownership and investment in the community by letting everyone own a little bit of something integral to urban life - such as a local renewable energy generation system - even if one's ownership only amounts to 0.2%.
In addition to physical assets and utilities, Blockchain also allows greater shared ownership of information. For instance, Fab City launched a partnership with Streamr and Smart Citizen earlier this year (2018) to decentralize environmental data in cities. This pilot project, being implemented in London, allows citizens to acquire sensors for air contamination, which they can then use to gather data on local air quality. This project allows urban residents not only to witness firsthand the impact of air pollution on air quality (hopefully stimulating behavioral change) but also to monetize the data they collect. Through WiFi, citizens' data about air contamination is transmitted to Streamr's Editor and Marketplace, where it is made available for subscription to whoever needs it most, from government agencies to environmental bodies, to concerned local parents. By monetizing that data, Streamr hopes that other neighboring communities will choose to invest in sensors too, in order to make a profit. This initiative promises great things: by the end of 2018, Streamr and Smart Citizen hope to have created a decentralized system, on a not-for-profit platform based on blockchain, where families, researchers, and local authorities and politicians can subscribe to access the data, again sharing public information across all community stakeholders and ending authoritarian/ corporate monopolies over goods and information.
5. Improved public services
Greater coordination and collaboration across the different parties involved in the delivery of public services means greater efficiency and better-designed services. In addition to the purely administrative areas, blockchain can also be very relevant to urban planning and the management of public space, sustainable transportation, public safety, the environment, the circular economy, smart buildings, and much more. One great example of this is blockchain-based mobility systems. IoMob, a recently established blockchain-based mobility platform app, for instance, is trying to make urban mobility systems more efficient and more user-friendly by placing all transport options in one place for customers. Of course, similar ideas already exist - think of Citymapper - but IoMob goes one step further: it aims to integrate all mobility sharing schemes, all taxi apps, and all public transport options in a city - such as Barcelona - into one single application. This has several benefits. Not only will citizens be able to access any mobility service in their city - whether public or private - and compare it, interoute it, and pay for it via one platform, saving them precious time and money, but mobility companies will also stand to benefit from the efficiencies and increased competitivity this kind of system brings. IoMob will mean that all mobility services - let's say, for example, rental scooters - are being used as much as possible within the city, meaning that mobility providers will theoretically be able to sell more journeys with fewer resources, making urban transportation not only more sustainable but more profitable too. IoMob will also allow companies to make fair and secure agreements with each other through smart contracts, and, furthermore, the app should level the playing field, allowing a greater diversity of companies to survive and thrive alongside each other. This is particularly key for early-stage startups. IoMob is only one example of the way in which blockchain could revolutionize how we use public services; it is likely to become one of many in the future.
6. Digitization and control over personal data
The digitization of public services is also facilitated through blockchain. This has been demonstrated by Estonia, where almost every public service in the country is now digital. Indeed, Estonian citizens have secure digital identities that enable them to access these services easily. Crucially, they also have full control over their data via blockchain. For example, Estonians have the authority to log into the Healthcare Registry records using their digital identities and find out which medical professional has accessed the record and exactly when. If anyone (including government officials) has accessed their data without permission or good reason, this person can be prosecuted. This not only makes the government more accountable, and increases citizens' trust in local and national authorities, but also eliminates public service inefficiencies. Through having one blockchain-based medical record system in Estonia, for example, citizens no longer have to waste time explaining their medical history every time they see a new doctor; instead, the medical system is fully integrated, making public medical services more rapid, secure, accurate and efficient.
Conclusion
City management may be reluctant to adopt blockchain because they may feel that it threatens their position as a third-party public intermediator. Indeed, it seems logical that the "de-intermediated" agent - in other words, the local city council - would try to resist the implementation of blockchain. But, in truth, city governments will not be eliminated by blockchain: rather, their role will simply change. Rather than public assets and resources being owned and controlled by public authorities and, increasingly, private-sector companies and investors, the increasing presence of blockchain in cities should mean that everybody - including citizens - can invest in their local community and its assets and have more influence over the direction in which their local area is going.


---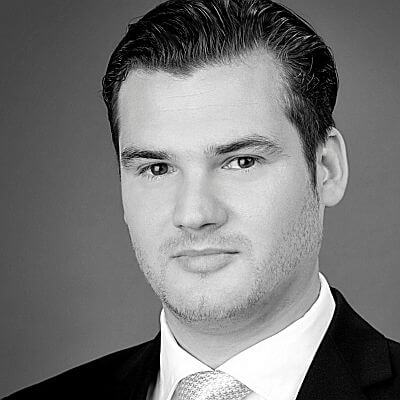 "Blockchain will be key to smart city innovation in any city, big or small. Capitalizing on this technology will allow city councils to positively alter their management duties and restructure in order to be more efficient and provide better public services. This will, however, mean that those working in government will have to increase their understanding of this technology, if they are to fully leverage the potential of blockchain and deliver its benefits to the local community, and in turn society at large", Bart Gorynski, Managing Partner at bee smart city concludes.


---

bee smart city is one of the co-founders of the Blockchain Cities Alliance, facilitating the adoption of blockchain-based solutions in smart cities around the globe. To add and explore blockchain-based solutions, join our free global smart city solution network and community. Our solution database features hundreds of solutions that have been successfully implemented in more than 1,000 cities and communities around the globe.
---

Read related Articles:
---

SOURCES:
https://www.extremetech.com/extreme/265796-blockchain-approach-smart-cities
https://www.ie.edu/corporate-relations/insights/blockchain-the-decentralized-government-of-smart-cities/
https://hackernoon.com/heres-what-a-blockchain-powered-smart-city-would-look-like-9b9782bcee2b
https://medium.com/iomob/blockchain-cities-and-the-smart-cities-wheel-9f65c2f32c36
https://medium.com/wolverineblockchain/the-radical-and-interconnected-future-of-blockchain-and-smart-cities-59573c26f2e1
https://www.smartcity.press/blockchain-implementations-in-smart-cities/
https://www.researchgate.net/publication/311716550_Securing_Smart_Cities_Using_Blockchain_Technology
http://thehill.com/opinion/cybersecurity/379575-blockchain-will-be-key-to-security-for-smart-cities-of-the-future
https://bitnewsbot.com/collective-fractional-ownership-a-proposed-blockchain-use-case/
https://www.pwc.in/assets/pdfs/publications/2018/blockchain-the-next-innovation-to-make-our-cities-smarter.pdf https://www.brighttalk.com/webcast/16693/319017/why-smart-cities-must-embrace-decentralization-the-case-for-blockchain-cities
https://thenextweb.com/contributors/2017/08/13/blockchain-can-build-communities-completely-free-hierarchy/


Image Source:
iStock, Photo ID: 864811682, Credit: MF3d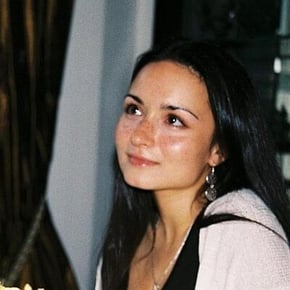 Lily Maxwell
Lily is a freelance writer, translator and content-creator, specialised in smart cities and urbanism. After studying at the University of Cambridge, she moved to Barcelona and is now based between Spain and England, working with several different urban-focused European organisations. She speaks French, Spanish and English, and aims to tackle German and Italian next!