The US is, in many ways, the birthplace of innovation: it was there that Ford launched the first affordable car and there that Steve Jobs founded Apple Inc. It is perhaps no surprise, then, that the US has also produced some of the world's most innovative smart cities. With so many to choose from, we're going to dive right in and take a look at some of the less obvious smart urban centres to see how they're changing their city's physical and social landscape in order to improve the lives of their citizens.


Detroit, Michigan
What: The largest and most populous city in the State of Michigan. Although the city has faced problems - mostly deprivation and violent crime - in the past, it is now undergoing a period of regeneration. It is regarded as a major cultural centre, particularly in terms of its contributions to music - notably jazz, hip-hop, rock and punk - and to art, architecture and design.
No. of Inhabitants: 673,104.
Smart City Vision: Smart Urban Mobility.
Some of Detroit's Smart City Projects:
Smart Intersections: Detroit is focusing on making its intersections smart as a foundation for improving mobility across the city. The smart intersection system incorporates sensors, video-based detection, intelligent traffic signals, mobile monitoring tools and alerts and more. The hope is that these connected intersections will ameliorate traffic flow, increase road safety and enable real-time traffic data, control and analytics across the city.
Smart Infrastructure: telecom companies of all sizes have been helping Detroit to create a high-speed Internet service, in preparation for the IoT-enabled "digital age". Detroit-based firm Rocket Fiber, for instance, provides 200-Gbps broadband service to local companies, Internet service to the city's year-old QLine streetcars, and Wi-Fi to the Ford Field. The company also installed a 10-Gbps service at the revamped Cobo Center, preparing it to host e-sports events and virtual reality (VR) exhibitions.
Future smart developments: Detroit's automotive businesses are leading the technology revolution in the city by increasingly investing in smart city innovation. Ford, for instance, has moved its autonomous vehicle (AV) hub to downtown Detroit, concentrating its electric and self-driving vehicle businesses there instead of in its corporate HQ in Dearborn, Michigan. This move will not only contribute to the rejuvenation of the downtown area: Ford also plans to renovate the long-disused but historically iconic Michigan Central Station and turn it into an innovation campus.
Austin, Texas
What: Capital of the state of Texas, Austin is the fastest-growing large city in the USA. It is known for its live-music scene and was named the #1 place to live in the U.S. for 2017 and 2018 by U.S. News & World Report.
No. of Inhabitants: 950,715.
Smart City Vision: Smart urban planning and land use.
Some of Austin's Smart City Projects:
Austin CityUP: this is a nonprofit public-private consortium whose purpose is to facilitate smart city initiatives. Created in 2016, it has a network of more than 70 member organizations, including but not limited to Accenture, Amazon, AT&T, Cisco, Dell, HP, Hitachi, IBM, Intel, Microsoft, the city of Austin, Capital Metro, and UT.
2017 Smart City Strategic Roadmap: created by the City of Austin's Communications and Technology Management and Innovation Office teams, this is  an official framework for Austin's smart city future, laying out the main foundations, policy, teams, services, technology, and business models who are and will be involved in its fruition. The framework identifies several challenges that the city needs to tackle and how they can take advantage of data, analytics, sensors, and other "smart" technologies to make the city a more efficient, liveable place for all.
Investing in IoT: The city government has been testing waterproof and environmentally-controlled 'mini-vaults' placed under ADA curb ramps at street intersections that contain a mixture of small cells, antennae, edge computing, sensors and other electronic equipment. The aim of these 'vaults' is to collect real-time information about street conditions that can help with a variety of city operations, including traffic management, public space security, and real-estate planning. Hidden below the ground, this equipment doesn't have to be an eyesore but is still readily accessible.
San Diego
What: The so-called "birthplace" of California, San Diego, located on the West Coast of America bordering Mexico, is the eighth-largest city in the US.
No. of Inhabitants: 1,419,516.
Smart City Vision: Sustainable infrastructure.
Some of San Diego's Smart City Projects:
Smart City San Diego: this overarching public-private collaboration involves the City of San Diego, San Diego Gas & Electric, General Electric, the University of California, San Diego, and CleanTech San Diego. Its purpose is to facilitate the improvement of the region's energy independence, to empower consumers to use electric vehicles, reduce greenhouse gas emissions, and encourage economic growth. Some of its Smart City programs and projects have included:
Envision America: a group of 10 US cities that have come together to encourage technology collaborators and businesses to address climate change challenges and improve city services.
MetroLab Network: The City of San Diego and UC San Diego are participating in this network, which unites university researchers with City decision-makers in order to facilitate the research, development and deployment of technological, analysis‐based solutions for infrastructure, services and other public sector priorities.
Solar-to-EV Project: the city installed five solar-to-electric vehicle (EV) charging stations at the Balboa Park Zoo in 2012. Managed by San Diego Gas & Electric (SDG&E), the charging stations use energy from the sun to directly charge plug-in EVs, store solar power for future use, and provide renewable energy to the surrounding community.
Living Lab "2030 District": in 2017, San Diego announced their participation in the 2030 District network. A "2030 District" is a type of urban "living lab" where local business owners and construction leaders commit to achieving sustainability as well as economic growth. The end goal is to achieve a 50 per cent reduction in energy, water and transportation emissions in the involved buildings by 2030.
Investing in IoT: The City has partnered with both Cleantech San Diego and GE to make their streetlights "smart", installing over 3,000 LED street lights with 3,200 smart sensors to create a connected digital network that can track air quality, improve public safety, optimise parking and traffic control, and reduce municipal public lighting energy costs by 60 per cent, saving 2.8 million dollars annually. The "smart" network placed on the streetlights is the largest urban deployment of an IoT platform in the world. The information gathered through the network is also used as part of the city's "Vision Zero" strategy to eliminate traffic fatalities and severe injuries.
Portland, Oregon
What: The largest city in the state of Oregon, known for its green spaces, eco-friendliness, whiskey and coffeehouses.
No. of Inhabitants: 639,863.
Smart City Vision: Leveraging smart city technologies to help the whole community.
Some of Portland's Smart City Projects:
Smart City PDX: an initiative of the City of Portland Bureau of Planning and Sustainability that aims to use data and technology to improve people's lives, particularly in underserved communities. Their projects include:
The Traffic Safety Sensor Project, where sensors have been deployed on streetlights on three of Portland's most dangerous streets in order to gather data and improve public safety.
The Portland Urban Data Lake (PUDL), where data from a variety of sources is collected, stored, integrated, and analyzed data to provide a foundation for data-driven decision making.
The Infrastructure Monitoring Pilot Project, to help improve and increase inspections of ageing infrastructure and structures in seismically active areas, prone to flooding effects or exposed to frequent and excessive loading via sensors that pick up cracks and earth movements.
The Open Data Programme, through which the City of Portland commits to making data they gather available to all in order to improve participation in decision making and evaluation.
Air Quality Sensor Testing & Deployment, using lower-cost air quality sensors as a tool to improve understanding about localized air quality.
PREPHubs, a flexible kit of parts designed to increase disaster resilience.
Regional Smart Cities Action Plan, a partnership of public agencies and academic institutions in the Portland metropolitan area who share a commitment to "leverage resources and build an equitable, safe, affordable, sustainable, resilient, healthy, and smart region".
Smart Autonomous Vehicles Initiative, a regulatory framework for testing and piloting AVs in the city in a way that maximises benefits and minimises risks for the community.
Smart Cities Steering Committee, a citywide smart city governance structure focused on ensuring social justice and equality in the coordination of projects, policies and priorities; tries to guarantee that data and technology investments are used to reduce disparities and do not further exacerbate inequities for the city's community.
Vertical Infrastructure Strategic Framework, a policymaking framework to establish proactive management of the public right of way and City-owned poles in order to address the rapidly growing demand for wireless and data services.

Other projects Portland is currently running:
The Connected Streetcar Project: a project deploying the Multi-Modal Intelligent Traffic Signal System (MMITSS) (a Dynamic Mobility Application, developed at the University of Arizona through a Connected Vehicle Pooled Fund Project) on the Portland Streetcar and at four intersections along the "Art Museum Corridor" in Southwest Portland. The project was created to establish a foundation (experience, understanding) for deploying connected vehicle infrastructure in the City and facilitating connected vehicle research in the National Institute for Transport and Communities.
Biketown: Portland's affordable bike share system launched in July 2016 with 1,000 bikes and 100 hubs. It is operated by Motivate, one of the world's leading companies in bike-sharing.
Parking Kitty: an app making booking and paying for parking easier in the city.


---
"North America continues to be an important player for smart city innovation! Cities are always interested in developing themselves further and positioning themselves as smart cities. Utilizing smart city technology to serve the whole city or community and implementing smart city projects in collaboration with private sector companies are key elements.", Bart Gorynski, Managing Partner at bee smart city states.

---

These are only four of thousands of cities across the US experimenting with innovative smart city technologies in order to tackle specific contextual issues - so stay tuned for our next upcoming article detailing four more North American cities that are moving into the smart cities zone!


If you are looking for solutions and partners, join the world's largest smart city solution network and community for free, and connect with thousands of members and potential partners on bee smart city. Explore hundreds of smart city solutions that have been implemented in cities across the globe.
---

Read related Articles:
---
SOURCES:
https://www.digitaltrends.com/cool-tech/medc-smart-cities-detroit/
https://www.bizjournals.com/austin/news/2017/07/30/austin-reinventing-itself-into-a-smart-city.html
https://efficientgov.com/blog/2017/08/09/austin-mobility-projects-bond-website/
https://jalopnik.com/it-looks-like-ford-is-going-to-buy-and-rehab-detroits-m-1825679175
http://cleantechsandiego.org/smart-city-san-diego/
https://www.austincityup.org/index.html
http://envisionamerica.org
https://metrolabnetwork.org/
https://www.2030districts.org/san-diego
https://www.digitaltrends.com/cool-tech/how-3000-streetlights-turned-san-diego-into-americas-smartest-city/
https://www.portlandoregon.gov/transportation/article/681575
https://www.portlandoregon.gov/transportation/article/691671
https://www.portlandoregon.gov/transportation/76735
https://www.portlandoregon.gov/transportation/article/691679
https://www.biketownpdx.com/
https://www.motivateco.com/
https://www.parkingkitty.com/

Image Sources:
iStock ID: 1010889620 / Credit: BackyardProduction, iStock ID: 926689776 / Credit: franckreporter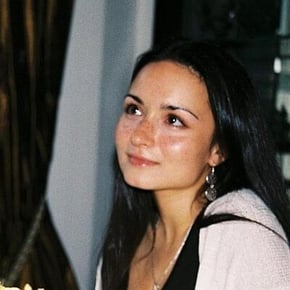 Lily Maxwell
Lily is a freelance writer, translator and content-creator, specialised in smart cities and urbanism. After studying at the University of Cambridge, she moved to Barcelona and is now based between Spain and England, working with several different urban-focused European organisations. She speaks French, Spanish and English, and aims to tackle German and Italian next!