There were an estimated 47 megacities in existence in 2017, and the majority were located in Asia. The region is facing urbanization on a scale far beyond that of other regions, with an estimated 1.1 billion moving into Asian cities in the next 20 years. Many Asian countries are also in areas that are prone to extreme weather patterns or natural disasters, and this is only becoming more of a problem with climate change. Cities across the continent urgently need to prepare for serious population growth, and the strain it will place on their public services, and the risks that environmental changes pose. For this reason, becoming more resilient and 'smarter' is inevitably at the top of most Asian cities' political agendas. In this article we are going to explore some of the Asian cities investing in becoming smarter and more sustainable in order to make their citizens safer and happier.
Osaka, Japan
What: Osaka is a commercial city with a large port located on the Japanese island of Honshu. It is known for its modern architecture, nightlife and hearty street food.
No. of Inhabitants: 2.691 million.
Smart City Focus: smart homes and recycling
Some of Osaka's Smart City Projects:
Osaka's Basic Environment Plan: Osaka's government is trying to put in place a sustainable metropolitan model – "The Environmentally Advanced City of Osaka." It is based on three core areas:
The creation of a low-carbon society.

The creation of a recycling-oriented society.

Creating a more livable urban environment.
In order to do this, the government of Osaka is focusing on promoting global warming awareness, implementing new measures to reduce CO2 emissions, creating a low-carbon urban environment and protecting against the Heat Island Effect. Osaka has a system in place to continuously monitor air pollutants, such as CO2; they are also encouraging the use of eco-cars and promoting green delivery services using eco-friendly cars to reduce air pollution. In line with citizen-centric smart cities, the plan actively prioritizes the participation of all community stakeholders.
Smart home technology: Since 2011, in collaboration with Osaka Gas, the City Council has been carrying out the Smart Home project, which combines clean energy solutions and a home energy management system (HEMS), and has resulted in an 88% reduction in power consumption over comparable homes in Osaka. The next stage will include integration of electric vehicles and solar energy home heating.
Seoul, South Korea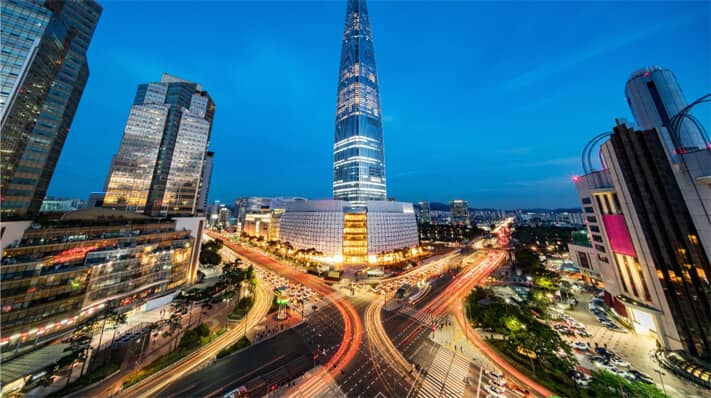 What: The Capital of South Korea, Seoul is a huge city where the old meets the new - modern skyscrapers, high-tech public transport and haute couture fashion come together with traditional Buddhist temples, palaces and street markets.
No. of Inhabitants: 9.86 million.
Smart City Focus: making all aspects of city life as technologically-enabled and efficient as possible.
Some of Seoul's Smart City Projects:
Seoul is known as a pioneer and leader in terms of smart city development, largely through being a "living lab" for different smart city experiments. Almost every aspect of public life in Seoul is guided by technology, from its integrated public transport system to the government's emergency warning system.
Digital governance, civic engagement and open data:
Seoul has a clear open governance strategy, which makes city governance more transparent and facilitates open communication between the city government and citizens. It also offers access to over

1,200 open data sets.
In March 2013, the city government also began to use GPS embedded in smartphones to offer information - such as where to find free Wi-Fi zones, disabled-friendly facilities, restrooms, construction sites, and more in the local area - in mobile map applications.
Smart devices and digital inclusion:
In 2012, Seoul City government started distributing second-hand smart devices to low-income families and others in need. They also have an incentives scheme, which encourages citizens to donate old devices when they buy a new one by offering them a tax-deduction of $50-100 per old device donated.
Since 2009, Seoul has offered courses on smart consumer technologies aimed at those most likely to be digitally excluded or illiterate: immigrants, low-income individuals and elderly people, who do not know how to use smart devices. Between 2009 and 2011, these classes attracted over 47,000 people. The city government is now preparing to offer more advanced courses to allow citizens to participate in improving the city's smart services.
Seoul's roads use OLEV (Online electric vehicle technology), allowing vehicles to charge wirelessly from the road surface while they're moving. As they don't need to hold enough charge for the whole journey, the buses on Seoul's roads have batteries that are around three times smaller than those on most electric vehicles.
Public safety: u-Seoul Safety Service
The u-Seoul Safety Service, launched in April 2008, works by equipping children, the disabled, the elderly, and those suffering from Alzheimer's disease with smart devices which allow them to be tracked so that if an emergency happens, the authorities and their family will be notified. It combines location-based services and CCTV technologies.
To learn more about Seoul's smart city approach, read our two-part city portrait on Smart City Seoul: Part 1: The Power of Citizen Participation and Part 2: Collaboration & Smart Solutions.


Singapore
What: Singapore is an island city-state off southern Malaysia. It is a global financial center known for its high-tech buildings, excellent public transport, incredibly clean streets, tropical climate, multicultural population and commitment to sustainable development.
No. of Inhabitants: 5.6 million.
Smart City Focus: IoT and digital innovation.
Some of Singapore's Smart Nation Projects:
Using IoT to improve public services: in 2014, the government launched "Singapore Smart Nation" with the aim of making itself a leader in the development of interoperable IoT standards.
Singapore has adopted many IoT initiatives across several city services, from Smart Homes and Smart Urban Habitats to the use of Autonomous Vehicles and Digital Healthcare wearables.
One example is the sensors installed in every bus and every taxi in Singapore, which, through leveraging data, have allowed Singapore to reduce the number of bus services with crowding issues by 92%, despite increases in ridership every year. On top of this the city plans to introduce driverless minibuses in 2019.
Innovating the water system: Singapore was traditionally reliant upon Malaysia for clean drinking-water. Through supporting innovation in the water sector, Singapore now has more than 100 companies generating $370 million in annual revenue from selling their rainwater collection and water recycling technologies around the globe.

Digital governance and civic engagement: Singapore has its own Singaporean Government Digital Services which work closely with multiple government agencies - from transport and housing, to security, healthcare and the environment - to leverage actionable data-driven insights to create experimental applications. These include Beeline, a mobile app that responds to Singaporeans' demands for express private bus routes through crowdsourcing, and OneService,

a platform enabling city residents to share their opinions on local issues with the municipality.
To learn more about Smart Nation Singapore and its smart city approach and solutions, read our city portrait: Singapore: A World-Leading Citizen-Centric Smart Nation


Da Nang, Vietnam
What: Da Nang is Vietnam's fourth largest city and sits on the coast. It has experienced rapid growth in recent years and is a hub for transportation, services, and tourism.
No. of Inhabitants: 1.447 million.
Smart City Focus: Urban mobility management and climate-change resilience.
Some of Da Nang's Smart City Projects:
A Traffic Signals and Public Transport Control Center ensures traffic order at intersections and alleviates traffic congestion during rush hours. Public surveillance cameras along some major streets allow the center to monitor and deal with traffic violations.
An environmental monitoring station at the eastern end of Thuan Phuoc Bridge uses a global system for mobile communications (GSM) and transmits environmental data from the bridge to the traffic signals center (above).
Many applications have been launched in the city facilitating direct interaction between the city authorities, locals and visitors. Danabus, for instance, is an application for smartphones launched by the City Department for Transport that allows its users to monitor the travel schedules of local bus routes and find suitable buses.
As the city sits along a long section of low-lying coastline where it is exposed to flooding and storms, the city has created a Climate Change Coordination Office to develop data-based models to assess climate risk and shape its climate-resistance strategies.
The office has devised innovative solutions, including early flood warning systems and has used hydrological data to predict water levels and vulnerable areas. These projects use and collect data to monitor and predict potential risks, which informs urban planning as the city's various agencies and entities partner to build more resilient housing units for low-income residents.
Da Nang attracts young talent to work for new startups and established IT companies alike.
Da Nang has installed an automatic water quality monitoring system at the Cau Do (Red Bridge) Water Supply Plant.
Conclusion
Asia's cities are implementing smart solutions across different sectors to deal with country and region-specific problems. From Singapore to Da Nang, these cities are contributing how we define 'smartness' globally and pioneering new initiatives that are influencing other global cities. Stay tuned for our next article, where we will look at four further rising Asian smart city stars who are using innovation to improve their climate-vulnerability, efficiency and quality of life.


---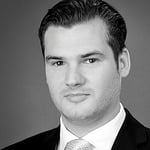 "Asia's cities are implementing smart solutions across different sectors to deal with country and region-specific problems. From Singapore to Da Nang, these cities are contributing how we define 'smartness' globally and pioneering new initiatives that are influencing other global cities.", Bart Gorynski, Managing Partner at bee smart city states.

---

bee smart city has created the leading database of smart city solutions with the idea of enabling people-centric smart city planning worldwide. Add your favorite smart city initiative or solution today and help us to make the places we call home smarter, more sustainable and more citizen-focused! Register for free to the smart city solution database and platform. Become a part of the global smart city community and join thousands of other smart city enthusiasts and experts!
---

Read related Articles:
---

SOURCES:
https://www.mckinsey.com/~/media/mckinsey/industries/capital%20projects%20and%20infrastructure/our%20insights/smart%20cities%20in%20southeast%20asia/mgi-smart-cities-in-southeast-asia.ashx
https://matadornetwork.com/read/asia-cities-future/
https://www.pwc.com/ph/en/consulting/assets/smart-cities-in-southeast-asia-report.pdf
https://www.innovationiseverywhere.com/smart-cities-asia/
https://www.scmp.com/magazines/post-magazine/article/1530748/larger-life-rise-and-rise-asian-megacity
https://en.wikipedia.org/wiki/Megacity
https://www.adb.org/features/facts-and-data-about-cities-and-urbanization-asia
https://www.adb.org/publications/managing-asian-cities
https://newcities.org/cityquest-songdo-south-korea-conceptualized-ultimate-smart-sustainable-city/

Image Sources:
iStock ID: 956478736 / Credit: FilippoBacci, iStock ID: 613254398 / Credit: Mlenny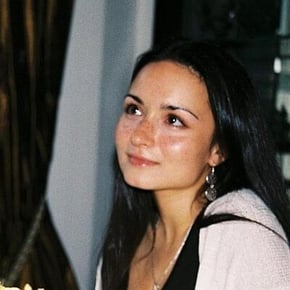 Lily Maxwell
Lily is a freelance writer, translator and content-creator, specialised in smart cities and urbanism. After studying at the University of Cambridge, she moved to Barcelona and is now based between Spain and England, working with several different urban-focused European organisations. She speaks French, Spanish and English, and aims to tackle German and Italian next!