Open AI's chatbot ChatGPT has caused widespread debates over the opportunities, benefits and risks that artificial intelligence generates. But did you know that many cities are already using Artificial Intelligence (AI) in their everyday operations and that some of them are also experimenting with Chat GPT? In this third part of the series on AI and urban planning, we present some examples of cities that are giving AI and ChatGPT a go. In our first part, we interviewed ChatGPT about its recommendations for urban planning and smart cities. In the second part, we looked closer at the role of AI in the future city. So, let's have a deeper look into it.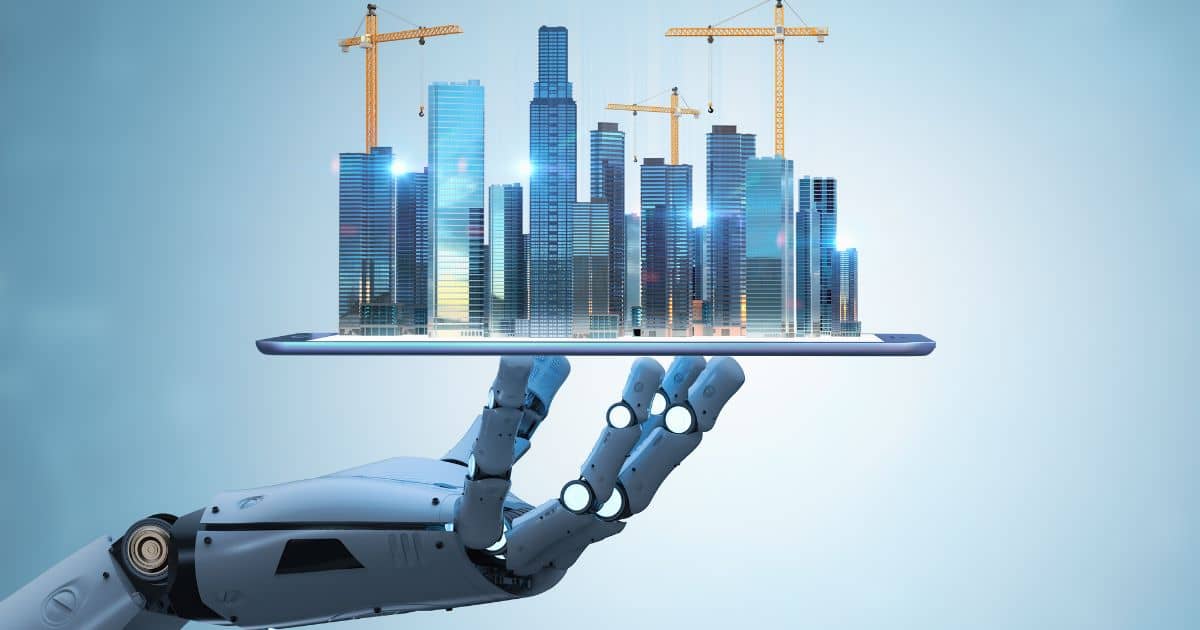 Cities working with AI
Artificial Intelligence is set to change many different sectors. Even though ChatGPT started as a chatbot for online conversations, it has already become much more than that. People ask it for advice and rely on its services, which is also the case in urban planning. While it is still early days for AI in the city, there are more and more municipal governments willing to experiment, according to Cities Today.
Singapore built a tool called Pair using AI
In Singapore, for example, AI language models such as ChatGPT are already in use to speed up common tasks for civil servants. Like everyone in municipal governments, Singapore's officials tend to write a lot to create policies, manage operations, or communicate with citizens. Here, large language models such as ChatGPT could help. Singapore has built a tool called Pair, which is built on the government's cloud and integrated with Azure OpenAI, Microsoft's large language mode. This means that the tool can be an integral part of Microsoft Office, where civil servants spend most of their time.
Common tasks such as researching and drafting policy papers, answering queries, summarising news, or understanding long documents in a short time can be done by AI. Pair supports writing and makes sure that responses to citizen queries are consistent with previous communications. In addition, the tool can help to redact personal information from documents to protect data. Currently, Singapore is planning on rolling out Pair in collaboration with the city's Smart Nation and Digital Government Office for up to 150,000 civil servants.
Dubai uses an AI-powered virtual employee
Dubai is another example of a city that embraces ChatGPT or similar technologies: The Dubai Electricity and Water Authority has announced that it will be the first utility globally to use ChatGPT through its subsidiary Moro Hub, which offers digital and cloud services. This endeavour aims to provide services with AI that support customers and employees.
While there are no further details available, the utility will likely use ChatGPT to interact with users through dialogue, to work on needs and enquiries, and to support the writing of programming code. The Authority is collaborating with Microsoft to create digital technologies and artificial intelligence for the future city in line with its AI roadmap from 2017. Already, the authority is using an AI-powered "virtual employee" called Rammas, which by the end of 2022 had answered close to 7 million enquiries.
---
👉 Check out the other part of this series:
---
The Atlas of Urban AI
The Atlas of Urban AI maps initiatives of Artificial Intelligence in cities around the world. Municipalities are invited to submit their projects. So far, the database shows 149 initiatives in 54 cities. Most of them can be found in Asia, Europe and in North America. For example, Los Angeles uses AI to better understand air quality, whereas London in Canada works with the technology to predict the likelihood of individuals becoming chronically homeless.
China is investing a lot in AI projects
The Chinese government is investing a lot in AI for its operations and its many megacities. The country is racing to catch up with the US in terms of AI usage, but also in terms of research and development. To this end, the Chinese are investing a lot in AI projects, with major corporations such as Alibaba, Baidu and Tencent actively involved in pushing China's AI capabilities.
Europe's leading smart cities using AI
In Europe, the ethical use of AI plays a particularly important role, which is also due to the continent's strict data protection and privacy guidelines. Amsterdam, London, and Copenhagen are centres of AI initiatives which range from citizen registries to freight traffic calculations, facial recognition deployed by the police, or green roof management. Helsinki is also a pioneer city of AI in Europe, focusing mostly on public projects that directly benefit the citizens, such as chatbots for maternity clinics, health-related advice, rental apartment search, or library management.
Lessons learned from AI in cities
It is still very early days for AI in cities. ChatGPT and other advanced tools have so far raised many issues, from the potential impact on jobs and education to data protection concerns and possible misuse by actors with bad intentions. While schools and other institutions try to ban ChatGPT, it seems that cities are taking a more experimental approach. Relieving public servants of tedious work and providing better service to citizens seems to be a clear benefit of AI so far.

The ethics of using AI and big data to support the operation of future cities are getting more important as well. The Atlas of Urban AI expects projects to be fair and non-discriminatory, transparent and open, safe, sustainable, and accountable. OpenAI's Chief Technology Officer Mira Murati also thinks that AI such as ChatGPT should be regulated. In an interview with Time, she said that AI should be aligned with human values to work in a controlled, responsible way.

Time will tell how much value AI adds to the operation of a smart city – or even to cities that don't have a lot of experience with smart technologies yet. However, in the evaluation of tools such as ChatGPT, we must make sure to judge them by ethical and human standards, rather than purely on data collected by the AI itself.
---
Discover more smart city solutions in the world's largest Smart City network and community. As a solution provider, use our Tender Service and never miss out on a public Smart City Tender.
or book directly a meeting with our expert Jens Steimann:
---
Find more articles about Smart City themes regarding ChatGPT and AI:
Image source: Canva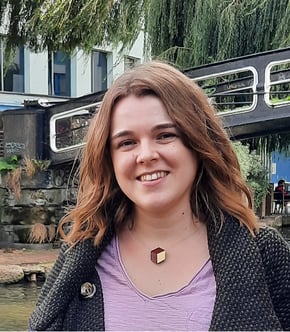 Laura Puttkamer
Laura is an urban journalist focusing on inspiring solutions stories from all over the world. She has a MSc in Global Urban Development and currently lives in London.