The term 'smart city' is everywhere at the moment, but it is still mostly discussed in reference to familiar names - Amsterdam, Barcelona, Toronto, Vienna - the usual suspects. This overlooks the innovative projects and smart city solutions being implemented in less well-known cities across the globe, and suggests that the world's major capitals are the only leaders in this space. In this article we are therefore going to take a brief look at the world's smart cities that we believe deserve more attention in 2018. Some are big, others are small, but, regardless of their size and location, they're all making themselves 'smarter' for the benefit of their citizens:


Nantes, France
What: Sixth largest city in France; the capital of the Pays de la Loire region, in the West of France. On the banks of the Loire River, it has a long history as a port and industrial center. Well-known for its sustainability initiatives, Nantes is now increasingly recognized for its "smartness" too.
No. of Inhabitants: 600,000 inhabitants in Nantes total 'urban area'; 300,000 based in the city center.
Smart City Vision: Focus on energy usage optimization and improving decision-making.
Some of Nantes' Smart City Projects:
MySMARTlife H2020 research project: Nantes became a member city in December 2016 and has since begun to modernize several of its major areas of governance, particularly in terms of energy and transport. This project lasts five years, with three years for implementation of activities and two years for evaluation of said activities.





Optimizing energy-efficiency: researchers from the IMT Atlantique Department of Energy Systems and Environment are using their knowledge about energy efficiency and system analysis to make Nantes' heating networks more efficient.





Decision-making support: the Department of Logics in Uses, Social Science and Management is developing decision-support tools. These will be used, for instance, to determine the best location for charging stations based on the configuration of the infrastructures and electrical distribution.




Groningen, The Netherlands
What: Eighth largest city in the Netherlands, located in the North of the country. Originally known for its Gothic church and historic architecture, it is now also on the map as a Dutch smart cities hub.
No. of Inhabitants: nearly 200,000.
Smart City Strategy: Focus on healthy ageing and smart energy systems; Groningen is branding itself both as the 'smart users' city' and as 'the city of talent'.
Some of Groningen's Smart City Projects:
Smart Street Lights: These new street lights dim and brighten according to whether someone is passing by.





Smart Traffic Lights: These form part of a dedicated network of bicycle lanes with their own traffic lights, which prioritize bicycles when it rains.





Smart Grid - Energy-hungry appliances, like washing machines, only turn on/can be used when there's enough solar energy available.





Open City Data Portal: Citizens have access to data on everything in the city from energy and transport-usage to bin capacity, which they can use to build useful smart city applications.

There are also a number of pilots:
Public transport planner: a mobile phone application that provides real-time information on public transportation e.g. bus schedules, movements etc. It has an API that is shared amongst partners.





Optimization of the city's e-mail channel: there are considerable problems in how the council currently handles email, and this pilot has developed a management system to rectify this that sets up proper systems and structures.





Developing Customer Contact Centers: through these, citizens can get better and uniform answers to questions no matter what channel they use to contact the municipality (e.g. face to face, telephone, mail, chat, letter).





Improving services for entrepreneurs: through creating an entrepreneurial front office, Groningen is improving how it provides services to entrepreneurs.




Antwerp, Belgium
What: Antwerp is the economic hub of Belgium, the second largest port in Europe, and the 5th largest worldwide. With around 174 nationalities, Antwerp is also a small but incredibly diverse city.
No. of Inhabitants: around 550,000.
Smart City Vision: Aims to become Europe's 'IoT' capital - read our Smart City Antwerp Portrait.
Some of Antwerp's Smart City Projects:
C

ity of Things Project: Partnership between Antwerp city council, the Government of Flanders and IMEC to create Europe's largest 'smart zone' (or 'living lab'), covering most of the city center, where key smart city technologies will be tested.





IoT House: the nucleus for the city's IoT ecosystem, which brings together the Port Authority, the University of Antwerp and IMEC (international research and innovation hub for nano-electronics and digital technology).





IoT Post-Graduate Program: new one-year postgraduate course in IoT organized by the University of Antwerp, the University of Ghent and the Vrije Universiteit Brussel in close collaboration with industry, the city of Antwerp and the Port of Antwerp.





NxtPort: The Port of Antwerp has developed a new system for collecting and exchanging data on maritime and hinterland traffic called NxtPort.





Startup Hub: The City of Antwerp has built a strong startups ecosystem over recent years and is now home to around 350+ startups, more than ten growth companies which have raised over 500,000 euros in capital, nine incubators and accelerators, a 'StartupVillage' facility, influential companies like Nokia, and an international network.




Newcastle, UK
What: Newcastle upon Tyne is a university city on the River Tyne in northeast England. With its twin city, Gateshead, it was once a major shipbuilding and manufacturing hub during the Industrial Revolution. According to the second UK Smart Cities Index, it is now the fastest growing region outside of London for digital and technology employment.
No. of Inhabitants: just over a million in total urban area, around 300,000 in central metropolitan zone.
Smart City Vision: Newcastle aims to become an 'all-round digital city', leading the UK's smart city agenda. The city has a unique partnership model (see below) and is investing in a number of smart city initiatives and projects that facilitate the adoption of smart, clean and digital technologies that tackle the city's current economic and social challenges. Newcastle's City Futures Program, leading smart city innovation in the city aims to "ensure the economic growth of Newcastle and Gateshead in a way that allows all people in the city to equally enjoy positive well-being and good health irrespective of age."
Newcastle is implementing a plethora of Smart City Projects, some examples can be found below:
The City of Newcastle has installed over 600 sensors through a 4.5 million capital investment in its sensing infrastructure; they now have more than 1 billion observations in their data analysis system.
SenseMyStreet - a city project which enables citizens to commission sensors in their local area/where they think they are necessary.
Future Homes - this is a project which combines innovations in flexible living, materials, digital technology and zero/low energy systems to provide supportive homes for everyone at any life stage. It is relying on public conversations and citizen-centred co-design with scientific research in order to create a test-bed where entrepreneurs, established businesses and new entrants to the market can develop new solutions to the global housing crisis.
Digital Apps for Planning Engagement - PhD students on the

EPSRC Digital Civics CDT

program - run by

Open Lab at Newcastle University

-

are currently undertaking various projects in collaboration with

Future Cities Catapult

to explore possible avenues for public participation in planning processes through digital means.
These smart developments are enabled by a unique partnership model, enabled by:
Newcastle City Futures (NCF): Newcastle City Futures (NCF) is a collaborative platform to bring together Research and Development potential with long-term policy trends and business needs in the city, established with the leadership of Newcastle University in 2014. Over the years, NCF has scaled its activities to become one of five Urban Living Partnership (ULP) pilots funded with £1.2 million from Research Councils UK and Innovate UK.




Hamburg, Germany
What: Hamburg, a major port city, is Germany's second-largest city in the North of the country. It is connected to the North Sea by the Elbe River.
No. of inhabitants: 1.8 million people.
Smart City Vision: Sensors, sensors, sensors: data aggregation and analysis for the benefit of the people.
Some of Hamburg's Smart City Projects:
smartPORT: Hamburg's smartPORT aims to optimize infrastructure and traffic management systems, improving safety and environment conditions with the help of hardware megacorp Cisco. Sensors and cameras make up the IoT nodes of the network.





HAFEN City: Hamburg's newest city quarter is already Europe's biggest urban development project and still growing. Pilot projects aim to reduce and optimize traffic and create intelligent solutions for real estate management. Visitors and inhabitants will soon enjoy an integrated solution for mobility, including almost seamless transitions between car/e-cars and bike/e-bikes.





Stadrad Hamburg: is a digitally enabled bike-sharing project that is considered by Hamburg officials to be the most successful in Germany. It was initiated by Deutsche Bahn and offers 30 mins of free rides on bikes in most parts of the city.





eGovernment: The road traffic licensing department in Hamburg is one of the early adopters in eGovernment. Since 2014, visitors can select their appointments online and save a lot of time. In the future, most public authorities' services could be carried out via HD video terminal kiosks.




San Sebastián/Donostia, Spain
What: Donostia/San Sebastián is a city in the Basque Country, in the North of Spain, renowned for its food culture and beautiful coastline. It obtained the sustainable transport Civitas award in 2012, the "Innovative city of the future" in 2014, the City of Science and Innovation award in 2010, and was the European Capital of Culture in 2016.
No. of Inhabitants: Around 200,000.
Smart City Vision: A comprehensive transformation of the city, creating data-enabled management platforms to cover all of the city's services, as part of a wider-reaching EU smart cities program.
Some of San Sebastián's Smart City Projects:
STEEP 2017 - 2021: The STEEP project (7th Framework Program-EU) is a collaboration between three European cities; Bristol, Florence and San Sebastian, which aims to use systems-thinking in the service of strategic energy master-planning. It focuses on:
Use of other resources: e.g. sustainable drainage and reduction of wastewater generation and reduction of water consumption.





Energy: e.g. poly-generation and distributed generation and development of close to zero energy consumption districts





Sustainable Urban Mobility: e.g. transport electrification and smart mobility.





Integrating Technologies (Applied ICTs): e.g. interoperability platforms and open data platform.





Smart and Open Government: e.g. open government (citizens' empowerment) and creativity and social innovation.





Smart Living: healthy environment & active ageing, tourism, trade, and culture.




Riga, Latvia
What: Riga is Latvia's capital. Located on the Baltic Sea at the mouth of the River Daugava, it has long been known for being a cultural center and is home to many museums and concert halls.
No. of Inhabitants: Around 650,000.
Smart City Vision: Heavily focused on optimizing energy consumption and production.
Some of Riga's Smart City Projects:
Energy:
Programmable led streetlights with remote voltage control, whose lighting levels can be adjusted at specific times of the day.





Improvement of energy consumption management in public-sector and multi-apartment residential buildings. For example: smart electricity meters are equipped with communication interfaces for remote data reading; a database has been set up for multi-apartment residential buildings in Riga based on the collected data; automatic readings of heat consumption data, which are automatically transmitted to the urban district heating system.





Local biogas co-generation





Heat recovery from flue gas and cooling flows in energy production plants.





Water heat recovery from multi-apartment residential buildings, making it possible to reduce the heat consumption for hot water preparation in the multi-apartment buildings for up to 60 %.





Use of heat pumps with thermoprobes installed by deep drilling for heat supply to buildings in the city heat pump with thermoprobes value





Solar batteries on the rooftops of buildings in the city





Use of solar pumps for heating





Electric cars for providing municipal technical service

Government Services:
Free public WiFi: Riga has the largest number of free WiFi hot spots per square kilometer in Europe, making it the European capital of free WiFi.

Public Transport e-tickets: Riga's e-tickets are a common electronic ticket – a cashless payment solution, provides a modern and easier payment system, introducing a common electronic ticket system in all means of city transportation and discounts for certain social groups.
Conclusion
While cities that traditionally have greater visibility in Europe - namely, those that are key tourist destinations - may have been able to implement higher-profile smart city initiatives, they are not the only ones. Cities across the continent - from Groningen to San Sebastián - are driving smart city innovation and improving their city's services for the benefit of all. The proliferation of smart city initiatives across Europe, often facilitated by EU-funded projects such as STEEP (mentioned above), is creating a number of urban 'living labs' where pilot projects can be tested and evaluated. This is increasingly giving us a bank of possible smart city solutions that have 'proof of concept' and are therefore ready to be altered and adapted to the specific circumstances of individual cities not only in Europe, but across the world.
---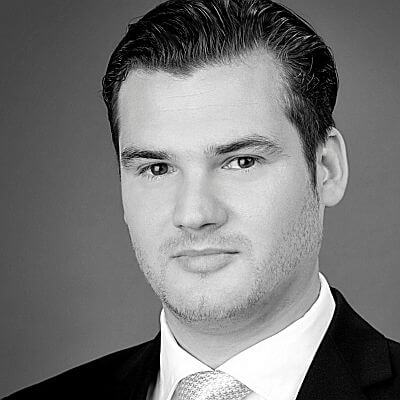 "It is through taking note of and sharing these solutions that we can each contribute to driving smart city innovation. As such, we have created the smart city solution database that is founded on the idea that collective intelligence can be harnessed to stimulate innovation in our communities and make them more livable, inclusive and sustainable places", Bart Gorynski, Managing Partner at bee smart city states.


---

Register for free to the smart city solution database. Add a solution and become one of thousands of 'bees' helping to make the urban 'hives' in which we live better places! Join bee smart city and explore hundreds of smart solutions implemented in cities and communities around the globe.
---

Read related Articles:
---

SOURCES:

[1] https://www.cbronline.com/internet-of-things/smart-cities/smart-city-projects/
[2] https://blogrecherche.wp.imt.fr/en/2017/04/20/nantes-smart-city-mysmartlife/
[3] https://www.ncl.ac.uk/press/articles/archive/2017/10/topuksmartcity/
[4] http://www.rea.riga.lv/files/REA_prezentacija_13-11-2015.pdf
[5] https://www.youtube.com/watch?v=ODJy0YcY43w
[6] https://wifispc.com/latvia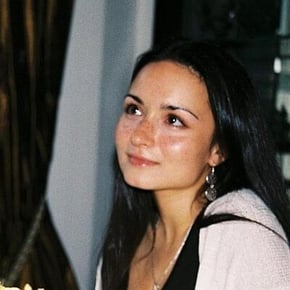 Lily Maxwell
Lily is a freelance writer, translator and content-creator, specialised in smart cities and urbanism. After studying at the University of Cambridge, she moved to Barcelona and is now based between Spain and England, working with several different urban-focused European organisations. She speaks French, Spanish and English, and aims to tackle German and Italian next!