In early February 2018, the Intelligent Community Forum (ICF) named the world's Top 7 Intelligent Communities of 2018. This is the think tank's 16th annual Top 7 list of regions, cities or towns that have gone, in ICF's words, "from Smart City to Intelligent Community." This year's list includes communities from four nations, with Taiwan contributing three, Canada two communities and Australia and Finland one each. The seven will travel to London in June where one will go on to be named the Intelligent Community of the Year, succeeding Melbourne, Australia, the reigning community. The announcement will take place as the culminating event at the ICF Global Summit from 4-6 June at Siemens' Crystal Facility and other sites around London.
The Top7 Intelligent Communities of 2018 (in alphabetical order, click on a city to read a full smart city portrait):
Three of the Top 7 are making their first appearance on the list: Espoo, Hamilton and Tainan City. Another three make their third appearance: Ipswich, Taoyuan and Winnipeg. Chiayi City is making its second. The Awards program drives communities to make substantial progress from year to year, so it is not unusual for a community to continue to enter the program. There is no cost to enter.


"The successor to Melbourne will come from one of four countries this year," said ICF co-founder Louis Zacharilla. "Even though these places are diverse and spread across the world, they share an emphatic effort to use broadband, open data and other digital tools to humanize policy and remove anxiety from daily life. Even though technology is a key driver of growth and public service and infrastructure management, people today sense that their dignity and our true development comes when it is put in service of every individual citizen. These seven long ago dared to stake that claim for their future. The results are wonderful."
ICF Global Summit on 4-6 June in London
The ICF Top 7 Intelligent Communities of 2018 will be featured throughout the ICF Global Summit on 4-6 June in London. Learn more about the incredible solutions that have been implemented in the leading Intelligent Communities of 2018 and discuss their strategic approaches towards becoming more livable and prosperous places. Take part in economic development matchmaking sessions, workshops and roundtables, listen to special conversations of the Top 7 detailing their stories, and attend receptions honoring the Top 7 and the dinner event that culminates in naming the Intelligent Community of the Year.
---

Read related Articles: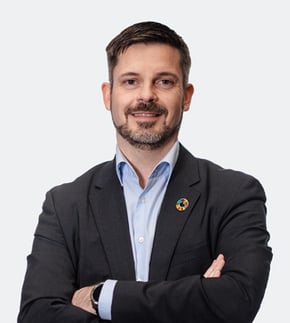 Thomas Mueller
Thomas Müller is Managing Partner at bee smart city. With more than 15 years of public sector experience, he is an expert on smart city strategy and projects.