Asia is one of the most exciting continents on the planet, with rapidly evolving economies, fertile economic ecosystems, and bold leadership from proactive governments. But which cities are the smartest in the region? To get an idea, we've ranked the top smart cities in Asia using metrics from the IMD Smart Cities Index Report.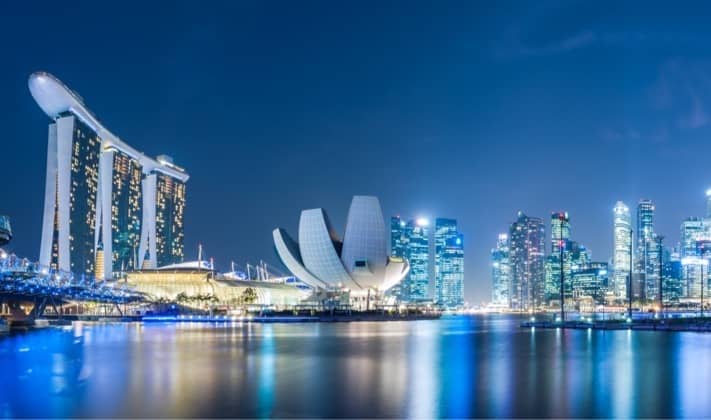 These results are based on the Smart Cities Index report created by the Institute for Management Development, in partnership with the Singapore University for Technology and Design, with contributions from leading smart city experts and specialists from across the globe.
While there are many metrics to measure the success and relevance of a smart city's efforts, the Smart City Index is one of the most respected reports for categorizing the different merits of a city and drawing conclusions based on the perceptions and opinions of a city's residents.
Before we jump into the results, let's take a look at how the SCI defines a "Smart City" within the context of their report:
"A 'smart city' continues to be defined as an urban setting that applies technology to enhance the benefits and diminish the shortcomings of urbanization for its citizens."
With that in mind, let's take a look at the best-performing smart cities in Asia based on the latest IMD Smart Cities Index report.
The Top 10 Smart Cities In Asia
Hangzhou
Hangzhou is a bustling city in China's Zhejiang province that approximately 9.46 million citizens call home. According to national sources, Hangzhou was once described as "the smartest city in China" thanks to its close ties between large tech companies and public sector organisations, which allows for the quick development of innovative solutions and fast implementation.
Some of the most notable features of the Hangzhou Smart City project include smart public and social service initiatives, such as the iFlytek-backed education service that provides smart educational tools and tablets to local high schools; the adoption of mobile payment systems (residents can now use Alipay to pay in supermarkets, carry out regular transactions, and pay for a wide range of public services, and more); and voice-recognition solutions to help alleviate the pressure on local hospitals, with smart service robots and voice-activated filing systems.
On top of that, Hangzhou's City Brain Project, a partnership between local government, Alibaba, and Foxconn, was launched in 2016 as a way for the city to monitor and react to a myriad of challenges, from congestion to smog, instantaneously and effectively.
Chongqing
In 2020, the city of Chongqing was awarded the title of China's Leading Smart City. With a population of over 16 million residents, this giant city is located in southwestern China, at the confluence of the Jialing and Yangtze rivers. Over the years, the city has grown at a fast rate. Still, thanks to the local government's efforts, the living conditions of its residents have consistently improved with the population increase.
The heart of Chongqing's smart city strategy is a strong focus on Big Data and making data available to the public. Through a variety of specials measures promoting data integration and data management, the city has been able to develop a wide range of solutions to modern urban challenges.
Currently, the city has released more than 800 different categories of data to the public, covering a wide spectrum that includes data about market regulation, judiciary details, taxation, transportation, and more.
Tianjin
Our next entry is another prosperous Chinese city. The port city of Tianjin is located in north-eastern China and, according to the latest statistics from the UN World Cities Report, more than 11,210,000 citizens call it home. Despite being a large seaport with a booming shipping economy, Tianjin is a tale of two cities, thanks to the city's Binhai New Area urban core.
Binhai is home to more than 37,000 international corporations, including tech and communication giants such as Motorola and Samsung. Aside from contributing to the city's overall economy, these companies also play an active role in developing Tianjin's smart city strategy.
The core of Tianjin's smart city operations is focused around four distinct AI platforms that assist the City Brain, providing smart services to four key areas: Resident Voices, Resident Care, Sensing the City, and Enterprise Services.
The Resident Voices segment uses voice recognition technologies to inform city managers and workers about the tone of voice and general satisfaction and happiness of each citizen. The Resident Care aspect deals with deep learning and correlation analysis to give residents access to the resources that they need to grow, learn, and thrive. Sensing the City is a monitoring system that collects data about air quality, weather systems, water levels, street lighting, and more to help give the local government better eyes and ears on the urban situation. Lastly, Enterprise Services focuses on industrial and commercial relationships, the market landscape, and other means that can help boost the local economy and make the city an attractive place to conduct business.
Zhuhai
Our last major city from the Chinese mainland is Zhuhai. With a population of over 2 million people, this city sits in a strategic location on the banks of the Pearl River Estuary, across the bay from Hong Kong, and nestled directly to the autonomous, special administrative region of Macau. Given its attractive location, it has become a base for several major industries, including semiconductors, biomedicine, new materials, and, most importantly, artificial intelligence.
Thanks to partnerships with large corporations and a focus on technological innovation, the city of Zhuhai has been able to implement many innovative solutions to modern problems. The most notable of these include (what is hoped to be) the world's most advanced signal coordination system that can make real-time adjustments to signals based on data analysis to improve traffic efficiency by up to 30 per cent. Another impressive project is a smart citizen service platform that handles government affairs, property statistics, and information sharing is another innovative project to help streamline the lives of urban residents and make city hall more accessible to residents.
Zhuhai has many other innovations in the pipeline, and it's on course to becoming one of the smartest cities in the region.
Kuala Lumpur
Kuala Lumpur, affectionately known as KL by its residents, is the capital of Malaysia and one of the most important cities in the region. Famous for its skyline, dominated by the instantly recognizable Petronas Towers, the city is also one of the most exciting smart cities in the region. With a population of just under 2 million residents, the local KL government has been working hard to nurture the city's evolution into a modern smart city.
Like many Asian smart cities, Kuala Lumpur is also developing a smart "City Brain" initiative using Alibaba Cloud's computing systems. This "brain" works by using IoT sensors and data analysis to help solve urban challenges. The most notable application of this technology is the city's recent adoption of an intelligent traffic management system, in partnership with Alibaba Cloud and Sena Traffic Systems Sdn Bhd. The project aims to streamline travel and cut down congestion by a significant margin.
Other smart projects in the region include establishing special National Key Economic Areas and other government initiatives that will support the city's smart revolution and help accelerate the country's digital transformation by focusing on education and promoting cloud technologies and artificial intelligence.
Seoul
The South Korean capital city, Seoul, consistently appears on top lists of Asian smart cities, and for a good reason. As one of the largest cities in the region, with a population topping 10 million, and almost 15 million in the wider metropolitan region, the city has faced its fair share of challenges. From pollution to congestion, and from a lack of affordable houses to exponential population growth, there's no challenge that Seoul hasn't had to tackle head-on.
Smart mobility solutions such as the Hopeful Seoul Monitoring System works to help prevent traffic congestion by tracking vehicle and pedestrian traffic around the city, free public bicycle programs, attractive public transport services, and other schemes are helping Seoul evolve into a car-less city, with aims for the city to render private car ownership unnecessary by as soon as 2030.
Mobility is a small part of the city's ambitious plans. Using a variety of smart open data platforms, sustainability projects, and a variety of public-private partnerships, Seoul is rapidly turning into one of the most advanced smart cities in the world.
Seoul has so many smart solutions that we've written many in-depth articles about them. To get a deeper knowledge of how Seoul operates, check out our City Portrait, divided into Part 1: The Power of Citizen Participation and Part 2: Collaboration and Smart Solutions.
Busan
Our next city is another South Korean metropolis. Busan is the second-largest city in South Korea, with a population of just under 3.5 million. Home to the sixth busiest port globally, Busan has a strong economy, but the city is more than an industrial centre. It's also an important cultural hub and part of the UNESCO Creative Cities Network.
The city has an impressive smart city plan that focuses on advanced IoT technology to enhance the lives of its residents. The heart of this strategy revolves around four key themes: the establishment of smart transportation and tourism infrastructure; the establishment of a comprehensive public safety and disaster management system; the reduction of energy consumption; and the improvement of urban life using citizen-driven smart city technologies.
To date, the city boasts a comprehensive information highway with approximately 1,278 km smart network, integrated CCTV systems, free WiFi zones, and much, much more. The city of Busan is one of the smartest cities in the region, with plenty of exciting ideas and projects to help futureproof the region.
Hong Kong
Hong Kong is one of the world's most recognizable cities. As a special administrative region of the People's Republic of China, this densely-populated metropolitan region is home to more than 7.5 million residents and serves as an important centre for trade, industry, and logistics for the entire continent.
The city's smart city plans are based on a bold strategy called the Hong Kong Smart City Blueprint 2.0. This in-depth road map focuses on embracing innovation and technology to build a world-famed Smart Hong Kong characterised by a strong economy and high quality of living. The road map includes more than 76 initiatives across six smart verticals, focusing on smart technologies.
While it certainly is one of the smartest cities in the region, Hong Kong currently faces several other political issues that may be stifling its smart evolution. For example, the roll-out of certain technologies has fuelled protests in the city, as residents fear the misuse of their personal data and other privacy implications. It's a sensitive topic, but one that could be remedied with a greater focus on communicating the benefits of these technologies.
Taipei City
Taipei City, the bustling capital of Taiwan, is a vibrant smart city located on the north of the island that's home to more than 2.6 million residents. In recent years, the city has been lauded as a shining example of what a modern smart city can be, boasting many awards and accolades. Between 2014 and 2016, the city was named as one of the Top7 Intelligent Communities.
To earn that title, the city has worked hard to deliver a wide range of citizen participation platforms, hit urban sustainability targets, and provide innovative solutions to modern challenges using big data, service integration, and smart leadership. The key to Taipei's success is the rollout of high-speed internet to the city and giving internet access to as many people as possible. With the understanding that knowledge drives growth, education and data gathering have been at the forefront of the city's plans, creating an environment for problem-solving, data analysis, and innovation.
By putting the needs of citizens first Taipei City has been able to evolve into a safe, sustainable, diverse, and liveable city that's filled with opportunity. As it continues to evolve and grow, it has the tools to rapidly adapt and accommodate the needs of its citizens.
Singapore
It shouldn't come as much of a surprise to learn that Singapore is recognized as the smartest city in Asia. For years, the city nation-state of Singapore has been at the forefront of smart urban planning. Singapore's smart city legacy pre-dates the smart city movement as we know it today. In fact, it was named the first Intelligent Community of the Year back in 1999 and has been a regular smart city award winner ever since.
Aside from being an early adopter of smart technologies and smart city principles, Singapore's success is down to many intelligent projects. Chief among these include smart health projects focused around a smart healthcare environment of high-quality medical care and public safety. With healthy and safe citizens, it's easy for the city to thrive. Smart mobility is also a key focus, with the city receiving a best-in-class award from McKinsey in 2018 that ranked the city's transport infrastructure and mobility solutions.
Lastly, the city's government is what really makes Singapore so smart. By paying attention to the needs of citizens and streamlining otherwise complex bureaucratic processes, the city's residents are happy and content, and willing to embrace proactive projects and innovative technologies to help enrich their daily lives further.
To learn more about Singapore, check out our in-depth Smart City Portrait.


---
Share your lessons learned and solutions globally!

Join the leading global smart city network and community to share your lessons learned, your questions and best practice solutions with thousands of peers. Contribute to the community to help others, to learn from peers, to gain market insights, and to grow your global smart city network.
---

Related Articles: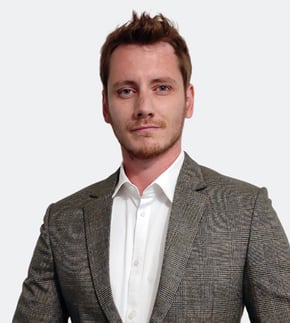 Joe Appleton
Joe Appleton is a content strategist, editor and writer at bee smart city. He is particularly interested in the topics of smart and sustainable cities and urban mobility.