bee smart city and Leading Cities join forces to support cities in becoming smarter through their combined services and strong international networks. As part of the partnership, bee smart city supports the new smart city startup accelerator AcceliCITY, launched by Leading Cities with a unique media and support package for the finalist startups and the program in its global network.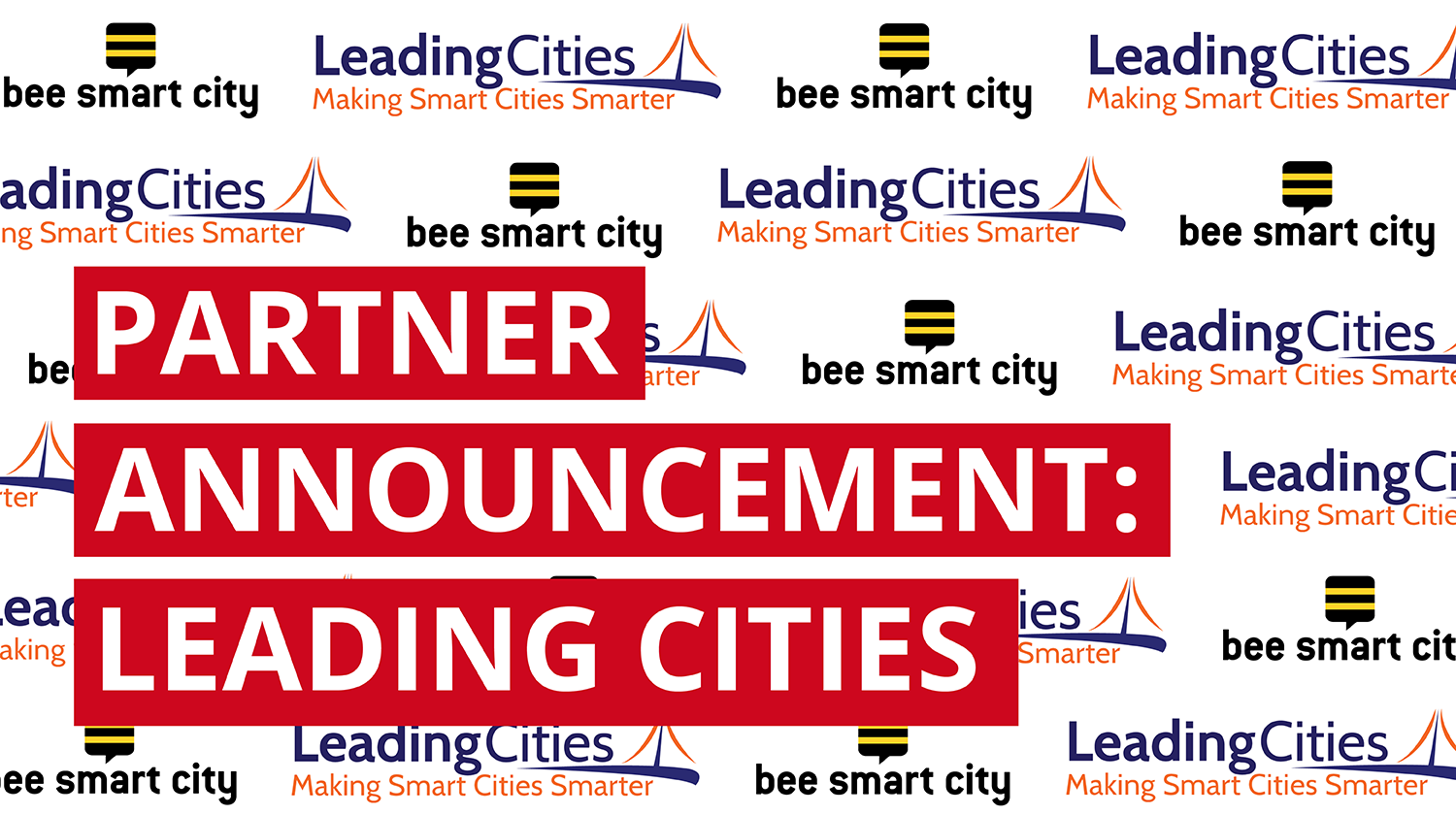 "Through our partnership with Leading Cities, we create synergies for cities and communities to choose the right strategy and the best solutions to become smarter. Our fast growing global 'Smart City Solution Database' with currently 6,100 members and more than 460 proven solutions implemented in 400+ cities and communities is a premier resource for supporting the adoption of solutions that work. Our members also benefit from the unique services that Leading Cities provides. Together, we accelerate making cities smarter through a wide range of expertise and tailored services", states Thomas Müller, Managing Partner at bee smart city.
Michael Lake, President & CEO of Leading Cities points out how the new partnership leverages what smart cities need: "With the tools that Leading Cities offers to improve and evaluate Smart Cities and Smart City solutions throughout our international networks, our partnership with bee smart city provides the perfect platform to strengthen the global Smart City ecosystem by easing the process of identifying, implementing, and connecting cities with Smart City Solutions."
The combined services of Leading Cities and bee smart city represent one of the strongest international platforms for cities and communities to address urban challenges and to seize development opportunities.
The global network also encompasses solution providers and Smart City startups that offer new technologies and business models for cities and communities. Through the new global accelerator, AcceliCITY, Leading Cities and bee smart city – along with other renowned partners – support promising startups in the Smart City domain with their go-to-market process, with valuable contacts to potential clients and partners, as well as with access to investment capital. Both organizations will actively mentor the AcceliCITY startups during the program.
bee smart city exclusively provides AcceliCITY finalists with a premium "gold partnership" for one year, that is worth $25K of visibility and exposure to a core Smart Cities target group of about 500,000 people via online and offline channels. Finalists will receive an onboarding to the global smart city solution database to market their solutions optimally in diverse online and offline channels via the bee smart city global hub and its partner network.


---
---
About bee smart city
bee smart city was founded in 2017 by experienced professionals and smart city experts to accelerate the development of prosperous and livable smart cities and communities around the globe. The smart city market is currently neither transparent nor digitized. bee smart city provides an efficient toolset for smart city analysis and for facilitating collaboration and the successful implementation of the best smart city solutions available. To achieve its mission, bee smart city partners with leading organizations, associations as well as solution providers. The global bee smart city hub and the smart city solution database greatly increase transparency and the visibility of cities, companies, startups and other smart city actors. Learn more at https://www.beesmart.city

Contact:
bee smart city GmbH
Thomas Müller, Managing Partner
Tel. +49 (0) 208 62801331
Email: press@beesmart.city
Twitter: @beesmartcity
About Leading Cities

Leading Cities is a global leader in Smart City solutions, city diplomacy and collaboration advancing sustainability and resilient city strategies and technologies. With its global network of world-class cities, Leading Cities has built bridges to share best practices, urban solutions and lessons learned among city leaders while breaking down barriers within cities. It is Leading Cities' mission to improve the quality of life in cities globally through the development of Smart City Ecosystems. Leading Cities' three branches of Smart City services support the development of a municipality's Smart City Ecosystem are AcceliCITY, Global Networks, and Leading Consulting. Learn more at www.LeadingCities.org.
Contact:
Leading Cities
Michael Lake, President & CEO
Tel. +1 617 506 3499
Email: info@LeadingCities.org
Twitter: @LeadingCities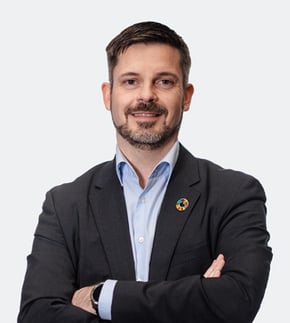 Thomas Mueller
Thomas Müller is Managing Partner at bee smart city. With more than 15 years of public sector experience, he is an expert on smart city strategy and projects.