The City of Lublin and bee smart city have signed a partnership agreement at Smart Ecosystems conference in Gliwice, Poland, on May 29. The goal of the partnership is to advance and to promote Lublin's smart city strategy and to share expertise, lessons learned and solutions.
Lublin is currently perceived as a key business location in Eastern Poland. It is an excellent location for investments in the services industry sector and has one of the six largest IT ecosystems in the country. The City of Lublin focuses on four strategic development areas: openness, friendliness, entrepreneurship and academicity. With the support and expertise of the world's leading smart city network, bee smart city, Lublin wants to expand its competencies and actively seeks new impulses for advancing its smart city development strategy and for implementing proven solutions.
Krzysztof Żuk, Mayor of the City of Lublin, concludes: "bee smart city is an indispensable tool: it enables us to easily bring our smart city solutions online, to share them with other cities, to identify new solutions, and to be more transparent and citizen-centric. This helps us in addressing and solving the factual needs of our city. Not only has bee smart city provided us with the needed guidance and tools - we are also establishing meaningful partnerships via the global smart city network."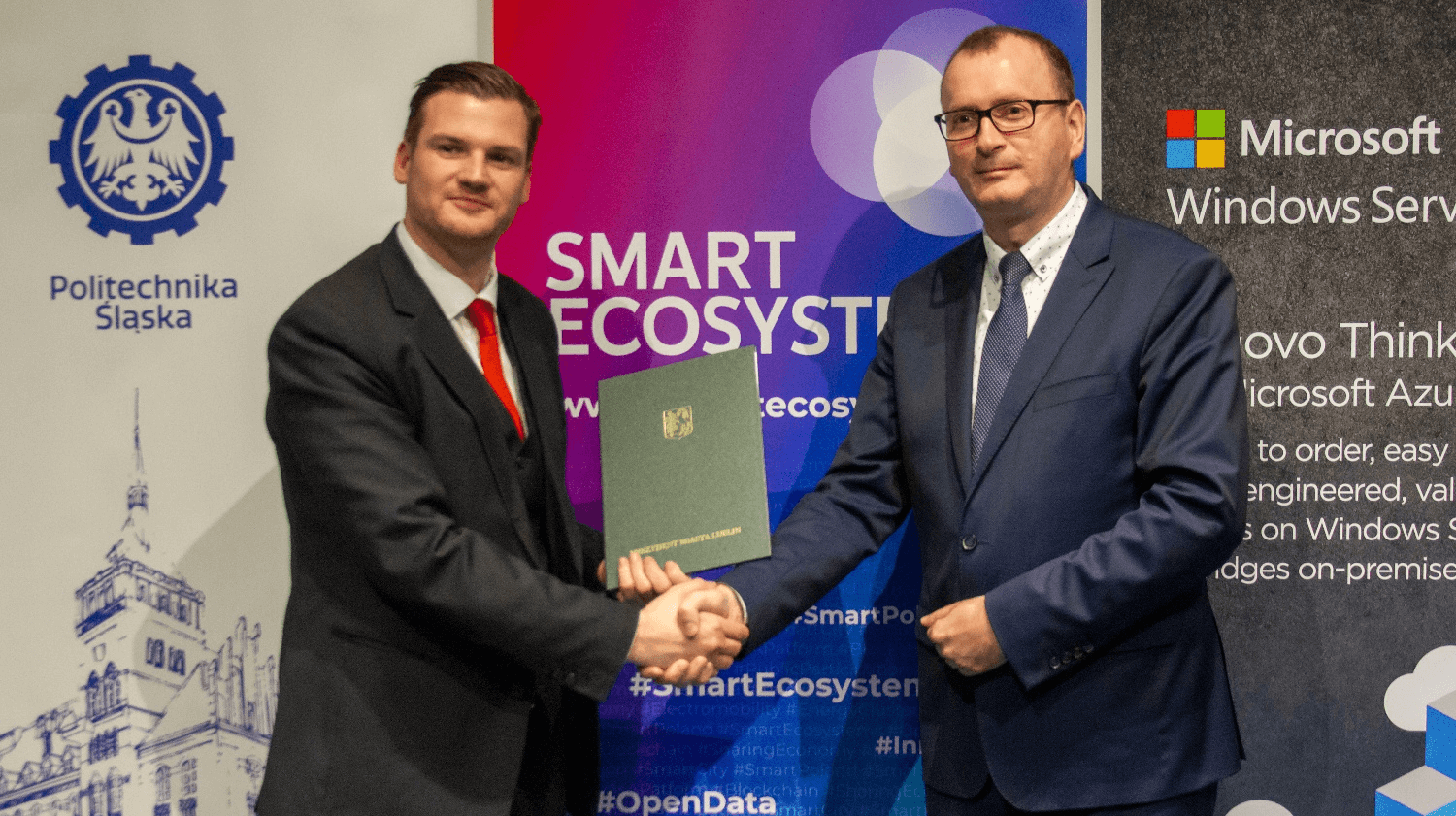 Bart Gorynski, Managing Partner of bee smart city GmbH (left) and Mariusz Sagan, PhD., Head of Strategy and Entrepreneurship Department of the City of Lublin (right), have signed a Partnership Agreement between bee smart city and the City of Lublin at Smart Ecosystems conference in Gliwice, Poland, on May 29, 2019.
Especially in the areas of management, mobility, environment, society, sustainable economy and quality of life, the City of Lublin and bee smart city are working closely together. The variety of smart city solutions, market insights and contacts on the bee smart city platform are of high value for the City of Lublin.
Mr PhD Mariusz Sagan, Head of Strategy and Entrepreneurship Department, states: "The bee smart city network provides us with invaluable expertise, solution insights and contacts to drive our smart city strategy forward. We are delighted to have a strong partner who can provide us with the best advice and knowledge in the area of smart city development."
"With the city of Lublin, we have a competent and dynamic partner at our side who understands the essence of becoming a truly smart city. Lublin is a pioneering city and can act as a role model for other European cities, providing its citizens the highest possible quality of life through a modern city government that relies on state-of-the-art solutions. In particular, the social and participatory orientation of the city strategy ensures trust and credibility of the citizens, representing the key success factor for developing a future-proof smart city in Europe", states Bart Gorynski, Managing Partner at bee smart city.
bee smart city has developed the world's largest global smart city network and community with more than 12,300 members from 170 countries and over 600 proven solutions implemented in 940+ cities and communities. The free platform facilitates the sharing of best practices among cities and connects solution providers with cities and communities. The City of Lublin actively contributes to the network by sharing its solutions, "lessons learned", and strategy insights for other cities and communities. With the newly signed partnership agreement, the City of Lublin and bee smart city intensify their collaboration.


---
Check out the Smart City Portrait of the City of Lublin and explore the innovative approaches and solutions that contribute to the success of the city and that generate benefits for its citizens:
Smart Lublin: A Smart City with a Social Dimension
---
About bee smart city
bee smart city is the leading global smart city solutions network with currently more than 12,300 members from 170 countries, featuring 600+ smart city solutions implemented in over 940 municipalities.
The mission of bee smart city is to empower intelligent cities by facilitating the global exchange of best practice solutions and lessons learned. bee smart city creates market transparency as a trusted, independent platform and efficiently connects cities and communities among each other, with solution providers and other stakeholders.
Besides the smart city solution database, bee smart city operates a global insights portal featuring smart city strategy and solutions insights, portraits of successful smart cities, smart city events and tenders, and provides smart city advisory services to cities and government bodies.
Learn more at www.beesmart.city and hub.beesmart.city
Contact:

bee smart city GmbH
Thomas Müller
Tel. +49 208 62801331
Email: press@beesmart.city
Twitter: @beesmartcity
About the City of Lublin
Lublin, with a population of 340,000 inhabitants, is the largest economic and academic center and also the only metropolitan macro-region in Eastern Poland. Including the Lublin Metropolitan Area, this brings together more than 608,000 residents in 21 neighboring municipalities, with a total area of 2,121 km2. Lublin is one of the most dynamically developing Polish cities and holds top rankings for sustainable development, for its strategy to attract investors, for quality of life, and for the level of its infrastructure investment.
Learn more at https://strategia.lublin.eu/ and https://lublin.eu/

Contact:
City of Lublin
Szymon Horosiewicz, Smart City
Tel. +48 81 466 25 09
Email: szymon.horosiewicz@lublin.eu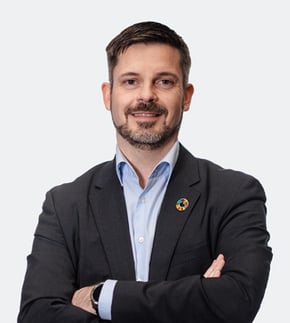 Thomas Mueller
Thomas Müller is Managing Partner at bee smart city. With more than 15 years of public sector experience, he is an expert on smart city strategy and projects.