Antwerp: The European 'Capital of Things'
Antwerp is the economic hub of Belgium; as the Mayor of Antwerp, Bart de Wever, is fond of saying, "Antwerp is the city where the money is earned, Brussels is the city where the money is spent"[1]. This is understandable: Antwerp is the second largest port in Europe, and the 5th largest worldwide. It therefore plays an important economic role not just in Europe but on an international scale, and this is without even mentioning its status as the global diamond trade hub. With 550,000 inhabitants who span around 174 nationalities, Antwerp is also a small but incredibly diverse city. Its slogan 'Atypical Antwerp' seems fitting for an economically thriving city where architectural remnants of Flemish history and culture co-exist alongside a vibrant immigrant population, and an increasing number of innovative smart city initiatives. In many ways, the economically secure yet creative Antwerp is the perfect breeding ground for smart city development, as we will explore in this article.
Antwerp's smart city strategy
Antwerp is Flanders' first smart city and also plays a pioneering role at the European and international level, not only through its involvement in the European CITADEL and SELECT for Cities projects, but also as a world leader in smart city innovation. In the last few years, Antwerp has focused strongly on making the city smarter, devising technological solutions to societal challenges such as safety, unemployment, sustainability and mobility. Importantly, the city understands the importance of trying and testing projects, and assessing their real impact on citizens lives, before fully investing in them. This is the reasoning behind their recent 'City of Things' project in collaboration with IMEC, involving a living lab being implemented in the city center to test smart solutions in a real-life urban environment. The city is also heavily branding itself as a smart city of the future.


Antwerp's smart city strategy focuses on three main areas:
Industry 4.0: the city contains the important chemical cluster in Europe, and the 2nd most important in the world, and has a huge amount of industry around the port, industrial IoT is thus key to its smart city vision.
Smart logistics: focused in and around the Port of Antwerp and the hinterland distribution centers, where the time and cost-efficiency of logistics and operations are major concerns for both public and private authorities.
Citizen-focused smart city initiatives: prioritizing all things that improve citizen's lives - such as tackling air quality and mobility. The latter is a particularly big issue for the city, as its roads are increasingly unable to deal with the large number of cars on them. The city is working on a model shift in transportation modes through investing in Intelligent Transport Systems and encouraging, for instance, more railway usage.
Weaved across these three focus areas is the city's overarching goal of becoming the 'European reference for the Internet of Things'. This involves a concrete push towards not only investing in but actually researching and developing IoT solutions that fit the city's needs and goals best. Aside from digitizing city operations in order to improve citizen's lives and save precious public funds, becoming the 'capital of things' has also given Antwerp the opportunity to explore how to open up data to be exchanged more easily across public and private sector organizations, and how to involve citizens in the creation of the smart city through apps, online civic platforms, and startup acceleration activities.


Becoming the European 'Capital of Things'
THE City of Things Project
Through the 'City of Things' project, Antwerp city council and the Government of Flanders have partnered with IMEC to create Europe's largest 'smart zone', sometimes referred to as a 'living lab'. This zone, which covers most of the city center, will be used as a real-life experimentation ground for key smart city technologies, where companies, researchers and citizens all come together to help accelerate the development and implementation of IoT in the city. As Luc Muylaert, adviser to Antwerp's Mayor emphasizes, the living lab "will operate not only as a kind of sterile lab where we can test several small things but we'll use it see how these technologies could be implemented in the city as a whole: all the different parts of the are Antwerp community are well-represented in this little zone, so it'll be a live real living lab".
To go into further detail, the project will involve the installation of an intricate network of smart sensors and wireless gateways across the city's structures. The data collected via this network will be used by businesses and residents alike to develop and test smart applications. These innovative applications should accelerate Antwerp's smart development, making the city a more digital, mobile, sustainable and safer place to live and work.
The lab therefore provides a unique opportunity for companies to test their innovative IoT applications under realistic circumstances, in a real-life city and with real-life users. It also gives citizens the ability to take part in smart city adoption in Antwerp, allowing them to trial and give feedback on the use of technologies in their local environment.


---

"Antwerp's 'City of Things' project is reliant on the notion of collective intelligence, capitalizing on the knowledge and experience of socio-economic groups across society in order to improve the city for all.", recognizes Bart Gorynski, Managing Director of bee smart city.



---

This project is at the heart of the city's strategy to become the European 'capital of things'. As Luc Muylaert puts it, 'we don't put our startups and smart city evolution outside of the city [...] we really place it at the center of the city in order to make it a part of real life".

IoT House - creating an IoT ecosystem
After the development of the City of Things project, The City of Antwerp decided to go one step further and create a citywide IoT ecosystem, with the aim of placing Antwerp on the map as the international center for IoT.
This ecosystem is focused around the IoT house, the nucleus of all innovative IoT developments in the city, which brings together the Port Authority, the University of Antwerp and IMEC, the research and innovation hub for nano-electronics and digital technology. This unique partnership has allowed for the creation of an innovation network that produces concrete results through uniting education, research, living labs, and incubation/acceleration activities and digital and industrial growth companies, venture capitalists, corporates and international brands. The IoT House will focus not only on smart city innovation but also IoT solutions for e-health, the development of a smart port, industry 4.0 and making Antwerp a circular economy.
The development of the IoT House is also aided by Antwerp's position as a popular destination for several big international conferences in ICT and IoT. For instance, IMEC will host their World Congress in Antwerp in May 2018, and the third edition of the 'Internet Of Things Convention Europe', themed around 'smart cities', will take place in the city this June.

IoT Post-Graduate Program
Although 50% of all adults in Antwerp already have a job or degree in science or technology, as part of the city's overarching IoT vision, it has created a specific inter-university program on the Internet of Things. This new postgraduate course in IoT is a one-year program organized by the University of Antwerp, the University of Ghent and the Vrije Universiteit Brussel in close collaboration with industry, the city of Antwerp and the Port of Antwerp. It is one solution to the skills gap in IoT, offering training to individuals in order to meet the increasing demand for technological knowledge and expertise on the job market. Through this program, Antwerp hopes to create the technological leaders of tomorrow, making itself the center of technological education, innovation and research.

NxtPort
The Port of Antwerp has developed a new system for collecting and exchanging data on maritime and hinterland traffic called NxtPort. This brand-new data platform will gather information from and be available to all stakeholders involved in the port's logistics chain. These players, from warehouses, to customs offices, to shipping companies, will voluntarily supply data; they then have the option to develop new applications themselves and/or use already-available, commercialized solutions to turn this data into actionable insights.
Currently, a lot of time and energy is wasted because port industries do not share each other's data and work on different digital platforms; many also still rely heavily on paper documents. This platform will therefore help to make port logistics operations much more efficient, saving everyone time and money, and ensuring that the Port of Antwerp remains competitive on the world stage.


Smart Mobility
The City of Antwerp established its 'smart mobility' policy in 2014, For this, important datasets were created in order to facilitate the creation of smart mobility solutions, such as the smart traffic signage developed by the startup Rombit. Now the city now wants to go beyond this and use all available data to build a number of traffic and fleet management applications, which will help city operators to improve mobility and facilitate the adoption of new technologies, such as autonomous vehicles. Indeed, a number of autonomous vehicle pilot projects will be tested in the city center in the near future.


---

"Antwerp is not only innovating its current mobility infrastructure, but actively researching and developing initiatives which preempt technological advances, placing it firmly on the map as a smart cities pioneer.", says Dr. Alexander Gelsin, Managing Director of bee smart city.



---
Sta

rtup Hub
The City of Antwerp has built a strong ecosystem around startups and growth companies in digital innovation over recent years. With 350+ startups, more than ten growth companies which have raised over 500,000 euros in capital, nine incubators and accelerators, a StartupVillage facility, influential companies like Nokia, and an international network, Antwerp is a hub for startup development not just in Europe but also internationally.

Funding and Acceleration
Aside from the private incubators, accelerators and other startup initiatives that exist (Start it @kbc, Telenet Kickstart, imec.iStart, The CoFoundry, Netwerk Ondernemen, VOKA Bryo, De Winkelhaak, The Birdhouse, Idealabs, LOGIN, and De Stookplaats by Duval Union, among others), the City of Antwerp also offers funding, business locations, individual coaching and matchmaking for tech startups and creative entrepreneurs. It is also involved in BlueHealth Antwerp and BlueChem incubators.

Startup village
StartupVillage was conceived as an affordable space for startups to work and grow. It has nine units of office space for innovative technological growth companies making progress internationally, which can be rented out using flexible leases for a maximum of three years. Moreover, the accelerator Netwerk Ondernemen, which offers training and funds to scale-ups, is headquartered here. This space is crucial to Antwerp's position as Flanders' first smart city, offering budding entrepreneurs and startups a helping hand with both operational costs and networking. The city reaps the benefits of this not only in terms of economic growth, but also in having access to a range of innovative, home-grown initiatives that they can employ in their smart city strategy.

Apps from Antwerp
Apps from Antwerp is a competition where residents, visitors and students can submit original ideas for existing urban challenges, which are then developed into real projects by companies in Antwerp. These budding developers are given access to open data and open services procured by the City, and the most promising cases receive financial support for the development of their app.

Conclusion
With so many innovative projects in place, it is not surprising that Antwerp is seen as an important player in the emerging smart cities space. Its multifaceted, inter-sectoral strategy crosses all layers of society, allowing the City to unite citizens, political and educational institutions, emerging startups and huge multi-national corporations around one cause: making the city a smarter and therefore better place to live and work for all.


---

"The use of collective intelligence, particularly through initiatives like the 'City of Things' project and the 'Apps for Antwerp' competition, places Antwerp firmly on the map as a city looking to define its smartness by its people, not just by its technology. Citizen-centricity is key in Antwerp's smart city approach", says Thomas Müller, Co-Founder of bee smart city.


---

SMART CITIES MUST BE DEFINED AND CONSTRUCTED COLLECTIVELY
Antwerp is one of many cities investing in smart city solutions that actively involve citizens in the improvement of the urban environment; these solutions, and hundreds more that have been implemented in cities worldwide, can be accessed in the leading global smart city solution network and community. Join thousands of peers and become a member of the global bee smart city community!
---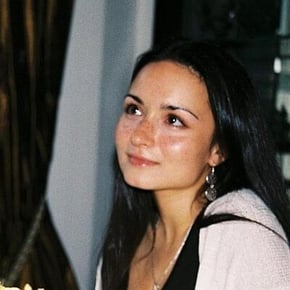 Lily Maxwell
Lily is a freelance writer, translator and content-creator, specialised in smart cities and urbanism. After studying at the University of Cambridge, she moved to Barcelona and is now based between Spain and England, working with several different urban-focused European organisations. She speaks French, Spanish and English, and aims to tackle German and Italian next!