ESG is an important topic that measures and assesses the overall sustainability and ethical goals of a business, enterprise, or portfolio, but there's more to ESG than ideological concerns. If deployed correctly, an ESG strategy can reap significant financial benefits and rewards. Naturally, the heart of any ESG strategy should be a strong focus on social good. However, studies have shown a positive correlation between ESG concerns and lucrative financial returns.
Historically, adapting to new rules and regulations has been a financial drain for many companies. Complying with certain environmental laws or following regionally mandated guidelines on certain topics has required significant investment from CEOs and business leaders. But the times have changed.
ESG, or Environment, Social and Governance strategies are a series of metrics that measure the overall sustainability of a company, covering a wide range of topics from climate protection to employee rights. Social good, positive morals, and strong, community-focused ethics are key ESG principles, and companies that are actively working towards ESG compliance and investing time, effort and money into the long-term sustainability of their business are reporting improved financial performance when compared to companies that aren't actively engaged in ESG.
According to a report from the Governance & Accountability Institute, over 80% of companies in the S&P 500 publicly report their ESG performance. This figure continues to grow year after year, and with more companies actively embracing ESG, those that don't run the risk of being left behind. If ESG isn't an important part of your long-term business strategy, it should be.
The Benefits of ESG in Real Estate
The three pillars of ESG (Environment, Social, Governance) cover a broad range of concerns. All of them are equal in importance. However, when it comes to adding value to a real estate portfolio or attracting fresh investment, there are two pillars that are particularly important: Environment, and Social. As the real estate industry is focused primarily on material concerns, a focus on the environmental impact of a building makes perfect sense. However, the Social element is just as important. Bricks and mortar may make a building, but the overall happiness and productivity of those who live or work within it are just as important.
Carbon Control
The built environment is a huge contributor to the climate crisis. According to statistics from the United Nations, the built environment accounted for 38% of all energy-related CO2 emissions in 2019. The same report also stated that CO2 emissions from the built environment will need to be halved by 2030 if there's any way for existing building stock to meet net-zero carbon targets by 2050.
Material environmental concerns are a key part of the real estate industry's future. The environmental footprint of a building can be measured in many ways, from the overall amount of carbon used to construct and maintain a building throughout its life cycle, to the everyday consumption of resources such as water and energy, and the amount of waste that is produced.
An example of a good business case for ESG in real estate would be to measure the consumption of energy. In the United States, 40% of all energy consumed is by residential and commercial buildings. This large figure should highlight the importance of ESG and real estate in the fight against climate change. However, reducing energy consumption results in smaller utility bills, resulting in improved financial returns is only a small part of a thorough ESG strategy. This much should be obvious to portfolio managers. However, there's more to the environmental aspect than reducing costs.
To actively add significant value to an asset, property managers must look beyond the horizon and keep long term sustainability in mind.
In terms of Environment, this can mean many things. Of course, the reduction of energy consumption, the reduction of waste, the use of environmentally friendly and sustainable building materials, and other factors must be taken into consideration. However, climate protection is an even more significant threat to the overall lifespan and sustainability of the built environment. As buildings are constantly exposed to the elements, futureproofing them is of the utmost importance.
Climate hazards, such as rising sea levels, inland flooding, hurricanes, typhoons, wildfires, and other extreme climate events are becoming more common, and the frequency of these events is likely to increase in the future. Futureproofing a portfolio and optimizing your assets by conducting energy studies, retrofitting infrastructure, upgrading services, and seeking building certifications, will certainly pay dividends in the long term, but it will also attract significant investment today.
A commitment to ESG principles and future plans that address climate risks are very attractive to shareholders and potential investors. Companies that can demonstrate their ability to identify and manage risks are seen as forward-thinking, trustworthy, and socially responsible. These are important traits to any would-be investors. In fact, a 2017 study from the CFA Institute found that 65% of investors used ESG measurements and metrics as an insight to help manage investment risks. In short, a strong ESG performance is an attractive statistic for investors.
The Social Aspect
Emissions targets may be the biggest driver behind the rise of ESG in the real estate sector, but it's not the only aspect that companies should focus on if they're looking to add value to their assets and attract new investors. Climate-related stories may grab the headlines, but the social aspect of the built environment is just as important. While a building may be an important asset that's worth protecting, it's only a valuable asset if a tenant wants to live or work within it.
The Social pillar of ESG focuses on the needs of the tenant, resident, and the local community. From a real estate perspective, this can mean the construction of accessible green spaces and functional infrastructure, the establishment of community projects, the promotion and protection of tenant rights, and the support of other local business and charitable concerns.
On the surface, many of these "Social" projects seem like costly concerns that won't bring much in the way of a financial return. However, that's not true. By actively working to improve your local community, you're adding significant value to your property. Tenant retention is a strong indicator of your business performance for potential investors and cultivating a friendly and socially good community will attract lucrative tenants and generate higher property values.
Fortunately, social good often runs in parallel with environmental protection and takes into account elements of the Governance ESG pillar too. It drives tenant demand, adds value to a property, and improves your company's reputation at the same time, giving you a competitive advantage in a moral and ethically sound way.
Why Is ESG Relevant To Financial Performance?
According to Architecture 2030, we are experiencing the largest wave of urban growth in human history. With populations expected to rise significantly, experts are predicting an addition of 230 billion square meters of new floor area to be added to the global building stock. In relative terms, that's the equivalent of an additional New York City being built every month, for the next 40 years. With estimates like that, it's clear to see that the real estate industry has a huge part to play in any effective net-zero strategy.
While a building boom of that scale will be beneficial to the industry, it must be executed in an equitable, socially moral, and sustainable way, especially if net-zero targets are to be met. Energy-efficient buildings that are powered by renewable energies are essential to meeting these goals. Without forward-thinking policies and company goals, investors will look past your company and favour others who are focusing on building with sustainability in mind, in all of its forms.
However, the only way to prove to investors and other stakeholders that you're ESG compliant is with an initial measurement. Fortunately, there are many different ways that a company can generate an ESG score, which we've covered in more detail in another article. However, for those looking for trustworthy frameworks, companies such as ENERGY STAR, LEED, GRESB, and ECORE offers some of the most comprehensive ESG benchmarking tools in the industry. These services offer transparency to investors and provide business leaders with a thorough roadmap towards ESG compliance.
Why Businesses Are Taking ESG Seriously
In summary: there's a clear correlation between ESG compliance, financial performance, and investor attraction. ESG principles are essential to the longevity and sustainability of a company or portfolio, but they can also generate revenue and add value too.
Many key ESG principles are already well-established within the real estate industry, as they offer substantial financial benefits. By optimizing energy consumption, reducing water usage, and reducing other expenses, asset owners have been able to maximize their returns. But the industry has evolved beyond these measures, and these short-term benefits are being replaced by long-term strategies that have forward-thinking goals that go beyond quick gains. Climate change, energy risks, water scarcity, reputational consequences, and the rise of social good are what the investors of tomorrow are looking for, and companies, business owners, and asset managers must work hard to meet their demands.
---
Get our Executive Summary on ESG in Real Estate!

In this Executive Summary on ESG in Real Estate, we lay out the essentials that Real Estate decision-makers should know to get from ESG compliance to leveraging ESG as a value driver for real estate portfolios.
---

Related Articles: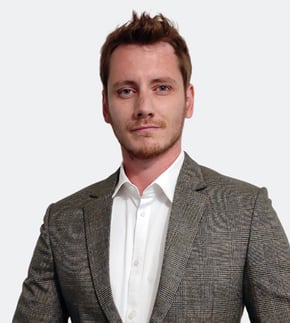 Joe Appleton
Joe Appleton is a content strategist, editor and writer at bee smart city. He is particularly interested in the topics of smart and sustainable cities and urban mobility.