When you are using Hamburg's public transport system, the symbol of a red power plug appears everywhere. This is the symbol of the city's HVV Switch platform, a bundle of mobility services. It indicates multimodal mobility, meaning that you can switch to another mode of public or shared transport at that station. Read here why this makes Hamburg a city with truly smart mobility.
Switching from individual cars to shared mobility
The Hamburger Verkehrsverbund (HVV) or Hamburg Transport Association is the city's transport association coordinating public transport in Germany's second largest city. With HVV Switch, the association has one of the smartest apps for mobility services in a city. It includes the ticket, transit information, and access to the Ride-share service Moia, to e-scooter providers Voi and Tier, to Sixt car-sharing services and MILES rental cars. In the future, the app will bundle all of Hamburg's mobility services.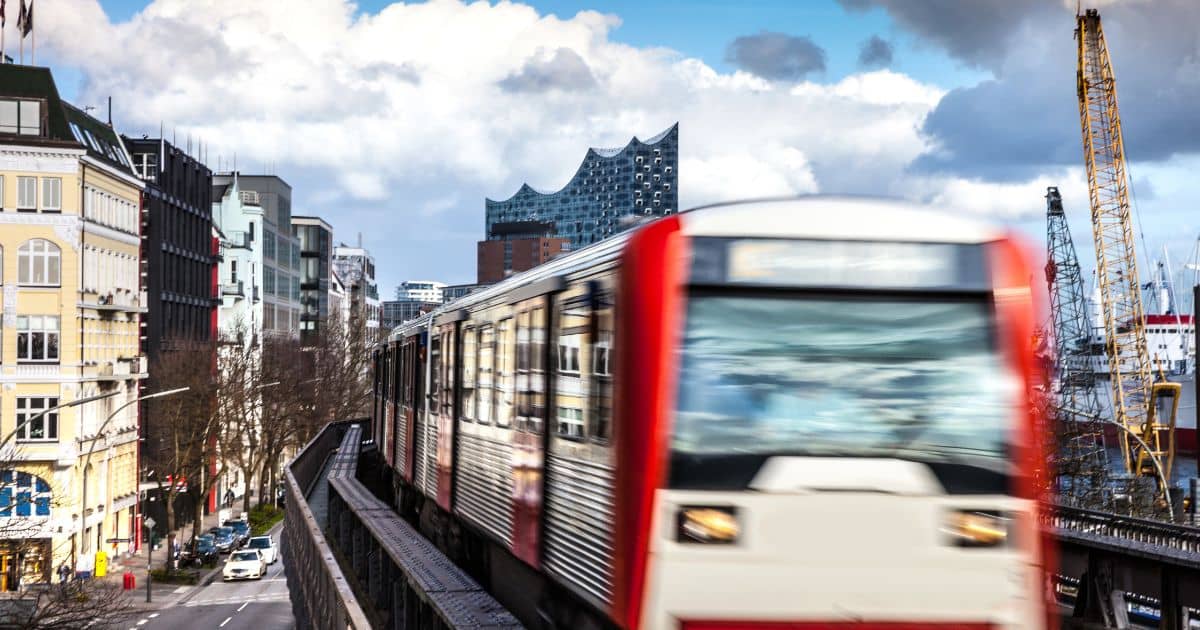 In a smart city, mobility should be easily accessible to everyone. A system like HVV Switch supports passengers' expectations of a modern mobility mix: By digitally booking transport tickets in the app and combining different modes of travel throughout the city, it is easy to use this application. This, in turn, helps to navigate the city with public transport and car sharing, rather than taking to individual cars. The app provides information on the shortest route and the cheapest prices.
Around 1.2 million passengers travel throughout Hamburg every day. The city is growing, as are requirements for mobility. Switching from individual cars to shared mobility services like public transport and carsharing is made easier in the city, which consistently ranks as Germany's smartest city, by using the multimodal platform app with a single login.
Making public transport the easiest choice
Travelling around Hamburg already showcases the success of the HVV Switch approach: The app is ubiquitous on people's phones, but also in symbols in stations, on the pavement, on parking lots, and in the S- and U-Bahn plans. The HVV association wanted to make travel convenient, but also smart: Passengers can book and pay for several services with a single login. In the future, smart services like a mobility budget, smart ticketing and the display of available parking spaces will be available in the app too.
---
👉 By the way: Read our portrait of Hamburg and its smart city progress here.
---
This integration was a technical challenge. But by connecting several new and older IT systems, fitting parking spaces and trains with sensors, and integrating payment and billing systems as well as Google Maps, digital solutions company FFW has been successful. They even achieved a world first: When searching for a route in Hamburg with Google Maps, it is now possible to directly purchase a HVV Switch ticket.
HVV Switch helps passengers switch between different modes of traffic, and it also supports the switch towards a more ecological future in Hamburg: By encouraging less carbon-intensive travel and making public transport the easiest choice, citizens pick multimodal travel over the individual car.
Parking and data issues
For all its success, HVV Switch is also facing some challenges. For example, there are some people using the switch point parking spaces for their individual cars, thus blocking access for car-sharing and rental cars. With a shortage of car parking, some take the risk of parking on the Switch parking spaces. Increased surveillance through sensors or with trained personnel could be a solution. However, the principle of an easy, barrier-free use means that it is not possible to fully secure switch points against improper use.
Another worry related to HVV Switch – and any multimodal traffic app – is data security. The HVV Any functionality in particular has led to questions. Here, users can travel first and pay later. The app automatically recognises any trips and modal changes and then calculates the cheapest price, sending an invoice the next morning. This could enable the transport association to learn details about passengers' private lives. At the same time, "beacons" that act as sensors and help calculate routes do not save the data permanently. There are many measures in place to hinder sharing data with third parties and, as always, GDPR rules and information apply.
150 percent more HVV Switch Points
In the future, HVV Switch will provide mobility for all of Hamburg from a single source. The goal is to combine all relevant mobility services in the city in a digital bundle, including public transport and sharing services as well as micro-mobility. In the Reallabor Hamburg, the city and its public transport association HVV are testing new smart mobility forms and services together with experts from science and industry. These include fully electric autonomous on-demand shuttle buses for people living in the outer city to connect them to the bus and rail network.
For now, the association aims at doubling its amount of HVV Switch Points, which should result in every resident having a car-sharing car or a rental bike close to their house. In 2022, HVV announced that it would increase its switch points by 150 percent, focusing on the outer city, where the public transport is not as dense as in the inner city. Currently, the rental cars, sharing cars and bikes are only available until a semicircle between Altona, City Nord, Wandsbek, and Hafencity. There are 88 HVV Switch Points – in the next two years, there will be 134 more. These efforts are part of Hamburg Senate's plan Hamburg-Takt, which has the intention of providing access to alternatives to the individual car within five minutes everywhere in Hamburg by 2030.
HVV Switch started in 2013 with a first switch point at Berliner Tor station. 18 larger points and 69 smaller ones had been added until 2022. A total of 222 stations is the goal until 2025 – and by 2030, there might be as many as 300. For every new switch point, up to eight public parking spaces get eliminated. And while this can anger individual car users, it is one of the best ways of creating a future city with smart mobility and a much smaller ecological footprint.
---
Are you a solution provider hoping to access public procurement opportunities in the mobility sector? Try our Tender Premium service and get the latest public tenders delivered directly to your inbox. Take a look and see how it can work for you:
---
Read more articles about mobility:
Smart mobility: Challenges and solutions in smart cities
---
Image source: Canva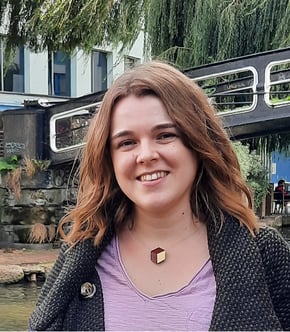 Laura Puttkamer
Laura is an urban journalist focusing on inspiring solutions stories from all over the world. She has a MSc in Global Urban Development and currently lives in London.