The 2023 QBE AcceliCITY Resilience Challenge, a prestigious event hosted by Leading Cities in collaboration with QBE Insurance Group, marked a significant milestone in advocating for sustainable urban development. This year's challenge culminated in a remarkable triumph for itselectric, a visionary company dedicated to enhancing electric vehicle (EV) adoption by revolutionizing EV infrastructure.
Breaking New Ground in EV Infrastructure
Electric vehicles are heralded as a cornerstone of sustainable urban mobility, promising a significant reduction in carbon emissions. However, the road to widespread EV adoption is fraught with obstacles, chiefly the inadequacy of necessary infrastructure. This includes the scarcity of charging stations and efficient energy distribution networks. itselectric emerged as a beacon of innovation in this domain, focusing on expanding and enhancing EV infrastructure through strategic partnerships with private building owners. Their efforts earned them the prestigious City Solution of the Year award at the QBE AcceliCITY Resilience Challenge.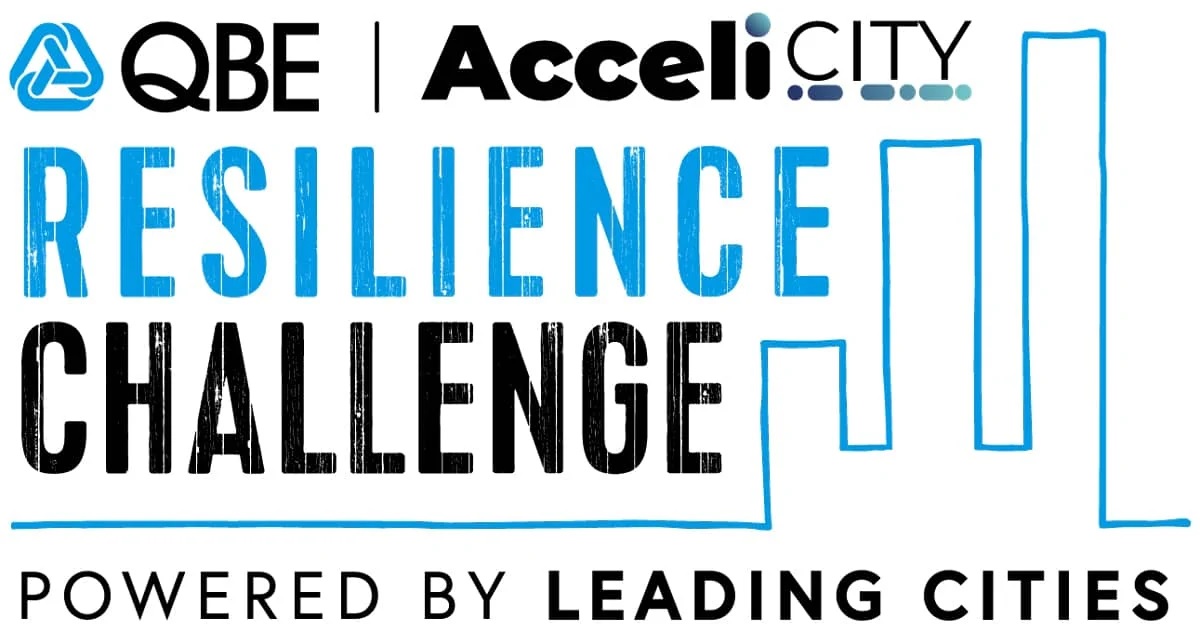 A Commendation for Innovation
Julie Wood, CEO of QBE North America, lauded itselectric's pioneering efforts, highlighting their role in making electric mobility more accessible and practical for urban communities. QBE's commitment to fostering resilience and sustainability in communities resonates strongly with the mission of itselectric. The $100,000 award bestowed upon itselectric was more than a financial incentive; it represented a significant step towards transforming urban landscapes.
"Congratulations to itselectric for their pioneering work in creating innovative solutions to accelerate the development of EV infrastructure, making electric mobility more accessible and practical for urban communities," said QBE North America CEO Julie Wood. "At QBE, we are committed to helping promote resilience and sustainability in communities, and this year's Resilience Challenge winner itselectric has developed a solution with the potential to transform our cities."
An Intensive Selection Process
The selection process was rigorous and comprehensive. Over 650 companies from 80 countries vied for the top spot, undergoing a five-month vetting process, a two-month accelerator program, and a virtual boot camp. The decision was ultimately made by a panel comprising representatives from prestigious organizations like the World Economic Forum, African American Mayors Association, and Leading Cities board of directors.
The Urgency of Addressing EV Infrastructure
Mike Lake, President and CEO of Leading Cities, stressed the urgency of addressing the challenges surrounding EV infrastructure. Insufficient infrastructure poses a major hurdle in achieving environmental goals, particularly in combating climate change. itselectric's solution is seen as pivotal in bridging this gap, ensuring a sustainable future where electric vehicles are a viable option for everyone.
"The future of our planet relies on us taking significant steps to combat climate change. Insufficient EV infrastructure presents a major hurdle in achieving our environmental goals. Recognizing this challenge is pivotal in preserving our planet for future generations."
A Comprehensive Solution for Sustainable Mobility
itselectric's comprehensive approach to EV infrastructure ensures ease and convenience in charging electric vehicles. This initiative is crucial in encouraging more people to adopt electric mobility, thereby reducing their carbon footprint. Nathan King, CEO and co-founder of itselectric, emphasized the importance of the AcceliCITY pilot grant in advancing real-world curbside EV charging solutions. This grant enables the validation of usage data and deployment costs in a relatively new industry.
"Start-ups like itselectric who seek opportunities to partner with cities work very hard to build trust with stakeholder agencies," itselectric's co-founder and Chief Executive Officer Nathan King remarked". The AcceliCITY pilot grant will be a pivotal opportunity to advance a real-world curbside EV charging pilot, utilizing itselectric's unique revenue sharing business model. Because of the AcceliCITY funding, our partner city can be assured the pilot has the necessary resources, allowing both itselectric and the city to validate usage data and deployment cost in what is essentially a brand-new industry."
Beyond the Top Prize
The challenge also recognized other innovative solutions. Syrinx, an Australian-based company, received one of two People's Choice Awards for their natural wastewater purification system. This highlights the broad spectrum of sustainable solutions fostered by the QBE AcceliCITY Resilience Challenge.
Impact and Legacy of AcceliCITY
The QBE AcceliCITY Resilience Challenge has rapidly grown into one of the world's most impactful programs in its field. AcceliCITY alumni have collectively raised over $1 billion, with many having successfully deployed their solutions in cities worldwide. These solutions are critical in improving the equity, resilience, and safety of urban centers.
Lowering Innovation Costs for Sustainable Cities
At its core, the QBE AcceliCITY initiative is about reducing the cost of innovation for local governments, startups, and corporations. The program facilitates the streamlining of innovation and implementation cycles for smart and resilient city solutions. By connecting startups directly with users and providing the necessary channels and expertise for deployment in cities, QBE AcceliCITY is fostering a new era of urban innovation and resilience.
Showcasing the Finalists
The finalists represented a diverse array of solutions aimed at making cities smarter and more sustainable. Here is the full list of finalists
AcceliCITY: Sustainable Urban Development for All
The 2023 QBE AcceliCITY Resilience Challenge has set a new benchmark in promoting sustainable urban development. itselectric, with its innovative approach to EV infrastructure, stands as a testament to the power of collaboration, innovation, and dedication in addressing the pressing challenges of our times. The challenge not only recognized the achievements of itselectric but also shone a light on the myriad of solutions that are essential in shaping resilient, equitable, and sustainable cities for the future.
---

About QBE
QBE North America is a global insurance leader focused on helping customers solve unique risks, so they can focus on what matters most. Part of QBE Insurance Group Limited, QBE North America reported Gross Written Premiums in 2020 of $ 4.775 billion. QBE Insurance Group's 2020 results can be found at www.qbe.com.
Headquartered in Sydney, Australia, QBE operates out of 27 countries around the globe, with a presence in every key insurance market. The North America division, headquartered in New York, conducts business through its property and casualty insurance subsidiaries. The actual terms and coverage for all lines of business are subject to the language of the policies as issued. QBE insurance companies are rated "A" (Excellent) by A.M. Best and "A+" by Standard & Poor's. Additional information can be found at www.qbe.com/us or follow QBE North America on LinkedIn and Twitter.

About Leading Cities
Leading Cities is a non-profit organization that drives resilience and sustainability for all by unleashing the potential of the world's cities. Leading Cities connects cities across the globe with innovations and insights by delivering advanced research, emerging trends, and new technologies that improve the quality of life in urban centers.
Leading Cities partners with government leaders, corporations, startup companies, investors, and academics to keep cities evolving and working toward their potential, taking on challenges such as climate change, social justice, automation technology, cybersecurity, data analytics, accessibility, and global health.
AcceliCITY, a signature program, leverages the Leading Cities network of forward thinkers in the public, private, academic, and non-profit sectors to advance innovation in local governments. The program lowers the cost and risk of innovation for startups as well as cities and corporations by streamlining the innovation and sales cycles for Smart City solutions. You can learn more at www.LeadingCities.org or by following Leading Cities on Twitter and LinkedIn.
---

Read related articles: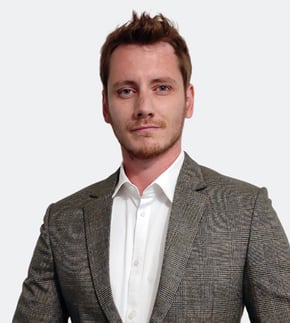 Joe Appleton
Joe Appleton is a content strategist, editor and writer at bee smart city. He is particularly interested in the topics of smart and sustainable cities and urban mobility.