Cities must be prepared to respond to catastrophic storms, fires, mass shootings, pandemics, riots and other assorted crises. Some crises are worse than others. Natural and man-made disasters are known to disrupt local government services, destroy private property and damage critical infrastructure — isolating the population and placing lives at risk.
In addition to the global pandemic, consider other emergencies from the past few years. The Atlantic hurricane season in 2021 was the third most active in recorded history. European countries were struck by major floods in 2021 that caused deaths, evacuations and power outages. Wildfire seasons witnessed incidents on several continents, and climate change exacerbated fire intensity and damage. Crises and disasters with tragic and long-lasting impact are a fact of modern life.
Another fact is that natural disasters do not respect borders. When wildfires and floods spread across municipal, state or national boundaries, first responders rely on interoperable communications to share information and coordinate emergency actions with public safety professionals in other jurisdictions. The ability of first responders "to flawlessly communicate among themselves and to access and share critical information in a timely fashion influences their ability to save lives."
Unfortunately, many first responders can't always rely on their legacy technologies — i.e., voice-centric, narrowband systems—when these are incompatible with the systems of other public safety agencies and frontline workers or when older systems do not provide the services offered by modern mobile broadband technologies. This article explores the opportunities and challenges for smart cities to modernize mission-critical capabilities.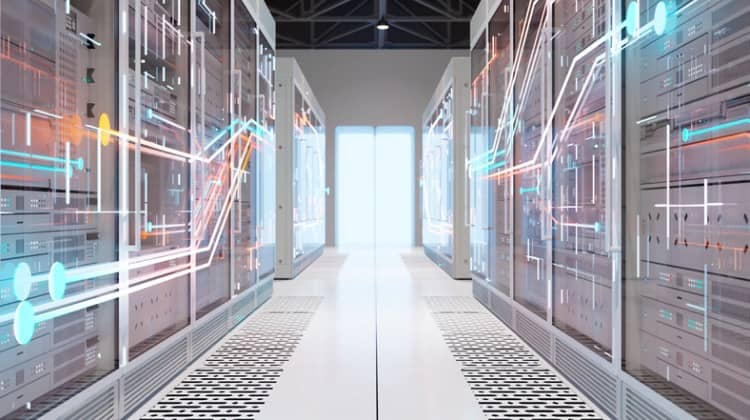 iStock: piranka, ID: 1350722251
First responders encounter limitations of aging technologies
To meet their responsibilities, first responders still use narrowband voice-centric communications such as land mobile radio (LMR)—a wireless system with limited data capabilities designed to provide wide-area coverage. Terrestrial Trunked Radio (TETRA) is a standardized narrowband system for providing mission-critical communication services in Europe.
In general, first responders trust these older technologies, but problems occur in coordinating emergency operations when there is no interoperability between agencies using different frequencies and technologies. Aging public safety wireless systems also suffer from coverage gaps, and "many first responders like police and firefighters routinely carry cell phones as backup in case their public safety network fails to provide coverage."
In the San Francisco Bay Area — a region known for its vulnerability to natural disasters — most first responders "use land mobile radio technology (also called push-to-talk radio) as the primary mode for emergency communications," according to the San Francisco Department of Emergency Management (SFDEM). In the five most populous counties in the Bay Area, region-wide digital radio systems are used by fire, law enforcement and emergency management services. "In addition, first responders use cellular networks for day-to-day communications, (i.e. texting, phone and internet access) and mobile devices on the Verizon Frontline network, as well as AT&T's FirstNet network." San Francisco authorities acknowledge that operational challenges arise "when strike teams are deployed to areas where the push-to-talk technology is incompatible (e.g., due to different frequencies) with radios used by other agencies."
Based on comments at the 2022 Critical Communications World (CCW) conference in Vienna, few if any cities are turning off their legacy systems — in spite of limitations with narrowband technologies. Speaking at the event, Kylie De Courteney, managing director, NSW Telco Authority, said: "I am appalled that a 10-year old with a smart phone has better access to data and video streaming than people we support in police and emergency services. This is not ok!"
To improve communications interoperability and first responder effectiveness, the public safety community is looking to modernize its networks through adoption of mobile broadband technologies.
Finding a path to mission-critical broadband innovation
A potential barrier to broadband adoption, especially in the U.S., is migrating all the agencies and first responders to standardized networks. "There are upwards of 60,000 public safety agencies in the U.S. and more than 10,000 LMR networks." Rough estimates from Critical Communications Today indicate there are 750,000 to 850,000 police officers, more than 820,000 emergency medical service professionals and about 1.2 million career and volunteer firefighters in the country.
While migrating gradually toward advanced broadband solutions, public safety agencies are turning to broadband data applications to augment narrowband services. In the U.S., FirstNet is a national network dedicated to interoperable mission-critical broadband applications for first responders and the public safety community. SFDEM says the San Francisco police department (SFPD) deployed 2,000 FirstNet smartphones to its officers. The FirstNet service is also installed in SFPD patrol cars — to enable wireless connectivity and receipt of emergency dispatches and critical information. SFPD benefits from FirstNet because it prioritizes communications for first responders. "At large events, when commercial cellular networks are congested, first responders in San Francisco can still send text messages, upload videos and receive computer-assisted dispatches."
Sources from SFDEM explain that "most public safety organizations use broadband as a supplemental or backup mode for communications, but not as a primary mode. Push-to-talk radio networks are more widely used because of their reliability and ease of use. When we have more established push-to-talk broadband applications and procedures on how to operate the applications — and when the applications prove to be stable — there may be a transition to broadband as the primary mode of emergency communications."
Other examples of initiatives dedicated to interoperable mission-critical broadband include:
BroadWay—a pan-European project with the goal of providing interoperable, cross-border communications by using video, satellites, drones and IoT technologies for mission-critical emergencies
Public Safety Broadband Network (PSBN) Innovation Alliance—a Canadian association developing secure, reliable and interoperable communications for the country's first responders (encompassing 4G and 5G wireless infrastructure, spectrum and user devices to provide mission-critical services

)

Emergency Services Mobile Communication Programme (ESMCP)— a cross-government initiative in the UK designed to deliver a mission-critical Emergency Services Network (ESN

), enabling first responders and other frontline workers to share information and expertise quickly and securely
Imagining a mission-critical broadband future
The long journey toward modern broadband services for first responders began when representatives from the public safety community submitted ideas on mission critical requirements to the Third Generation Partnership Program (3GPP), a global initiative spearheading 5G standards development. The partnership brings together national standards development organizations (SDOs) from around the world to participate in more than 100 technical meetings per year coordinated by ETSI (European Telecommunication Standards Institute).
"In the world of mobile technology evolution, 3GPP manages a standardization process through a system of technical releases. Each 3GPP release consists of a bundle of standards," and provides a platform for the implementation of new features in the world's mobile networks. 3GPP released standards for mobile wireless networks and devices, starting from 2G technology in the early 1990s, to 3G in the first decade of the new century, and eventually to LTE (Long Term Evolution and also known as 4G) — which has dominated the mobile wireless broadband market in the past decade.
To enhance the mobile broadband proposition in commercial markets, mobile network operators invested in LTE network rollouts to accomplish a transition from previous wireless generations. Adrian Scrase, ETSI's chief technical officer, said in a recent interview: "The move to broadband is now reaching its tenth anniversary, and if we look back to 2012 … the mobile world was looking at developing a fourth-generation system largely catering to consumers. … We had to spend quite some time understanding the needs of the bespoke public safety community."
A multiyear effort with the commitment of public safety and standards experts led to 3GPP support of LTE broadband as a way to augment public safety's land mobile radio services. To meet expectations for LTE data speeds and enhanced capacity without affecting the high availability required by first responders, the 3GPP community created standards for mission-critical push-to-talk, data and video functions. "As a scalable network solution, LTE offers an upgrade path to 5G technologies," says Nick Koiza, head of Plextek's security business. "Initial investment in private LTE solutions could potentially result in the reaping of early mobile broadband benefits [in the public safety sector] without losing the option to evolve to 5G in the future."
Although 5G networks are still in early stages, a survey by Ericsson found that "71% of public safety decision-makers plan to invest in 5G technology because of its ability to improve operational efficiency" and the advantage of "enhanced internet of life-saving things (IoLST), including wearables, sensors, smartphones and drones."
Ultimately, emergency services will benefit from 5G networks through seamless information sharing and improved situational awareness (supported by video recognition capability, artificial intelligence and data analytics) which deliver more powerful ways to allocate resources during a crisis.
Conclusions
Smart city planners can prepare for future crises and disasters by engaging with standards bodies, national and regional public safety authorities, and mission-critical technology leaders — with the objective of deploying interoperable broadband networks for first responders and other frontline workers. In particular, smart city leaders and urban innovators can:
Facilitate the process of establishing stable push-to-talk broadband applications — to enable broadband as a primary communications mode for first responders

Support the migration of emergency communications to modern broadband networks and services

Establish policies on mobile broadband strategy and first responder coordination between public safety jurisdictions

Foster mission-critical ecosystems that support public safety agencies
---
---

Read related Articles: