The Covid-19 pandemic has made a tremendous impact on people's everyday lives. Changes to our regular routines have been coming in thick and fast, from mask-wearing protocol to social distancing etiquette. Of all these changes, how we move around and get from A to B has seen some of the most drastic changes.
Over the past few months, mobility has rapidly evolved into an entirely new beast. Faithful and reliable transport methods are being shunned in favour of new systems. Citizens are avoiding crowded trains and buses in favour of bicycles and e-scooters. As cities evolve to phase out car usage, improving air quality and the health of citizens, the Covid-19 pandemic has provided a unique opportunity to overhaul urban mobility. But will these changes be here for good?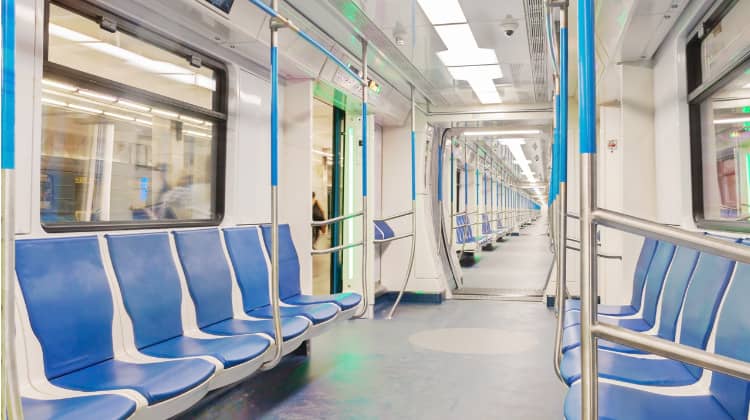 How Are Cities Changing?
Current urban mobility changes that are sweeping across cities cover a wide range of areas. Lockdown and social distancing measures have forced changes that have had an indirect but substantial effect on unexpected areas.
City Development
With many urban residents confined to their homes and limited outdoor time, city dwellers are now exploring their immediate surroundings. Many have noted the lack of pedestrian-friendly green spaces, and critics have highlighted the disproportionate amount of space that has been allocated to large roads and car parking spaces rather than parks and recreation areas.
Making cities more liveable for residents has now become a major focus for city developers worldwide. 15-minute cities and walkable neighbourhoods are now becoming an integral part of future city development. Barcelona's pioneering superblocks are now inspiring other cities across the globe, with a focus on smart city development for a new generation.
Work Habits
Lockdown measures have also affected how business is being conducted in our cities. This unique situation has forced many employers to explore and embrace the benefits of remote working and home office environments. Despite the unique challenges that remote working faces, including securing safe infrastructure against cybercrime and balancing work and private life, it has been predicted that remote working will become part of the new normal.
With more people working from home, traffic congestion in city centres should ease, and a great deal of stress will be taken away from public transport as a result. While city centres will benefit, residential areas may need to modernize to accommodate home-workers. Telecommuters may need access to facilities that they would usually find closer to their workplaces, such as gyms, restaurants, and green spaces, for residents to escape to when work gets too much at home. This is another reason why many cities are investigating and implementing 15 or 20-minute infrastructure.
These new changes haven't occurred just because of the Coronavirus. However, the situation has accelerated trends and hastened changes that were already expected. For example, urban transit has been enjoying a quiet revolution over the past 5 years, with more commuters switching from conventional transit methods to newer, more sustainable services. This revolution has gained even more momentum in recent months.
Bicycle travel is becoming more accessible, car-sharing and ride-sharing have increased in popularity. Thanks to advances in electric powertrain technology, e-scooters and e-bicycles have become cheaper and more available than ever before. The Covid-19 pandemic has been a unique catalyst for cities and individual commuters to experiment with new mobility solutions. But which ones are likely to stand the test of time?
What Measures Will Remain In Place?
Bike lanes have exploded in major cities all over the world. Many of these pop-up bike lanes appeared as temporary measures to help cycle commuters navigate the city during the crisis. But some city governments have confirmed plans to make the new infrastructure permanent.
Berlin is one such city. Under normal circumstances, the formation of a new bike lane can be years in the making. During the Coronavirus pandemic, kilometres of new lanes appeared in a very short time. City officials have been clear that these temporary lanes will become permanent fixtures.
Brussels has also worked incredibly hard in recent months to improve infrastructure and capitalize on the pandemic. The city has actively taken steps to reduce car traffic, improve public transport, make streets bicycle-friendly, and maximize public space.
In an interview with POLITICO, Bart Dohnt (Brussel's alderman for mobility with the Green Party) explained that the Coronavirus has been an important catalyst to enact serious change. "We know which way we have to go; COVID has only given us a push forward," he explained. Dohnt added that the crisis will "put more pressure on going forward with these policies of creating a city that's good to live in."
To do this, Brussels plans to make these recent changes permanent, focus on reducing the city's air pollution, improve public parks and green spaces, and make the city more liveable.
While Berlin, Brussels, and other European cities are looking forward to a cycling-friendly future, global trends vary from region to region.
For example, in China, it's expected that the population will enjoy a post-pandemic car-buying boom. Surveys conducted by BCG found that more than 60% of Chinese citizens were more inclined to purchase a car after the crisis. The results weren't restricted to the wealthy elite either. Similar results trended across all income brackets.
The reason for this may be because of the protection from the infection that personal vehicles offer. However, it's more likely to do with the rapidly accelerating car market and lower- and middle-class income increases.
No matter whether bicycles or cars boom in the post-pandemic world, one thing is for sure: city dwellers want to see more urban space. By urban space, they mean public parks and recreation areas, with designated pedestrian and cycling areas, away from busy roads and traffic. Citizens of regions most affected with strict lockdown rules became aware of how important public space was, especially with the closure of parks and recreation areas.
City governments can't deny the effects that the shake-up has had on the health of urban air quality either. According to the European Environment Agency, poor air quality has been linked to increased Covid-19 death rates, while 400,000 premature deaths were caused by air pollution in 2016.
One of the best ways to improve air quality in cities is to reduce the number of polluting vehicles on the roads. To do this, cities will need to work hard to develop 15-minute infrastructure, practical cycle lanes, boost remote-working and telecommuting, and convince the public to trust in public transport again.

What Affect Will It Have On Public Transport?
Despite the cycling boom and progressive attitudes towards air pollution, urban citizen's affection for public transport has waned. This is due to passenger's reluctance to interact with large crowds in confined spaces due to the transmission of Covid-19. Depending on how long the pandemic lasts, public transport may be affected in different ways.
In an ideal scenario, with the pandemic passing quickly, public transport will be able to weather the storm. However, due to reduced user numbers during the pandemic, it will need to work hard to attract new riders and secure funding to remain an attractive option for commuters.
That said, public transport has recently revealed itself as being a key lifeline and an essential service for all citizens. As cities face a long economic recovery, practical and dependable public transport will be essential. With adequate investment and renewed respect for public transport, the sector can make the necessary changes to help entice commuters to get back on trains, buses, metros, and trams.
Safety measures will need to be revised to include sanitation. For example, customers may be reluctant to ride on a train that doesn't feature a certain level of sanitation. These measures could include partitioned carriages and seating areas, self-cleaning interiors or regular deep cleans by staff, and new standards with "certified sanitized" ratings.
Other ways to attract commuters back to mass-transit systems could also include touchless ticketing systems and contactless payments for public transport and services. Data analysis can identify the busy times of the day and allow the addition of extra services to help eliminate crowds. Similarly, better connections between trains, metro services, trams, and buses, could make using mass-transit systems more attractive. Finally, fares could be adjusted to make the use of public transport a more financially viable option for many commuters.
These are just a few ideas that transport companies are considering to help boost passenger numbers.
What Can Be Done To Keep Cities Moving?
Aside from strengthening public transport and updating it for post-Covid travel, there are many other ways that cities can improve mobility without having to resort to car travel. By focusing on eco-mobility, cities can provide practical alternatives to public transportation that don't involve polluting cars.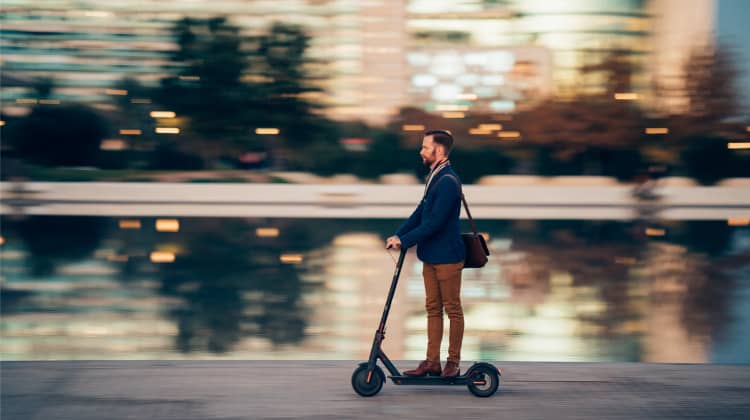 E-scooter rental, bike sharing, car sharing, and improved walking routes will play an important part in keeping cities moving. These eco-mobility solutions aren't revolutionary in their own right. Still, by focusing on more sustainable transport methods and carefully phasing motorized traffic out of city centres, urban mobility can evolve into something more socially inclusive and ecologically viable.

Slow Streets, Safe Streets, Smart Cities
One thing has become apparent during the Covid-19 pandemic: cities need to become more sustainable and liveable for their residents.
One way of doing this is by closing roads to cars or introducing low-traffic streets and promoting greener mobility solutions. By removing cars from the equation, cities are able to open up. This allows citizens to navigate their way through streets with unprecedented ease.
Walking, scooting, cycling, and rolling are now more viable alternatives for short journeys. As more citizens begin working from home or cycling to work, public transport becomes a more attractive option for those looking to take longer trips.
By focusing on mobility and developing more sustainable and accessible ways to navigate the city, city developers can turn the Coronavirus crisis into a real opportunity for change. Smart cities can only be built on smart streets, and when you build to improve the lives of citizens, then everybody wins.


Explore Proven Smart Mobility Solutions
Explore the bee smart city solution database and check out best practice smart mobility solutions. The free database features hundreds of solutions that have been implemented in cities and communities across the globe. Join today!
---

Read related articles on urban mobility:
---

Image Sources:
Image 1: iStock, Photo ID: 1034458742, Credit: Svetlana123
Image 2: iStock, Photo ID: 1086958922, Credit: martin-dm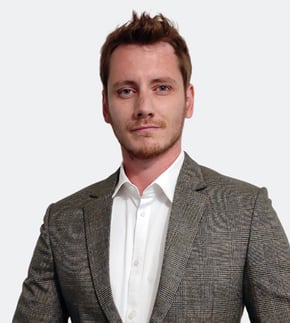 Joe Appleton
Joe Appleton is a content strategist, editor and writer at bee smart city. He is particularly interested in the topics of smart and sustainable cities and urban mobility.