September 2021 brought something of a milestone to the smart mobility movement. Historically, Germany's legendary IAA was a celebration of the automotive industry. Held in Frankfurt, it attracted petrolheads from all over the world who wanted a first-hand glimpse at the state of the industry. However, times have changed, and the IAA has evolved with it.
Now based in Munich, the IAA is an all-encompassing mobility festival with a broader focus on smart mobility and sustainability. The days of roaring petrol engines and elaborate unveilings are over, as the market shifts towards a more electric and citizen-centric future.
The new name "IAA MOBILITY" was accompanied by a new platform where automakers, innovators, start-ups, city officials, and visionaries could come together to discuss the future of mobility and showcase new and exciting ways of moving people from A to B.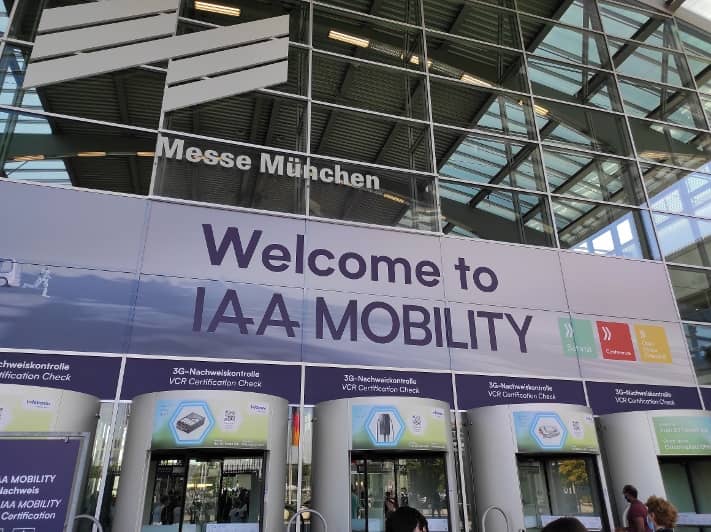 Over the course of the week, more than 400,000 visitors from 95 countries attended the event, learning from more than 744 exhibitors, and listening to 936 expert speakers. Initial surveys have shown that visitors have been more than satisfied with the IAA's change of focus and that the future of mobility, with a particular emphasis on sustainability and climate neutrality, is a highly important issue.
Like in previous years, the IAA attracted the biggest brands in the automotive industry, such as Renault, Hyundai, Ford, BMW, MINI, Mercedes-Benz, Audi, Porsche, Cupra, Volkswagen, and other class-leading OEMs. It also hosted countless other important brands, such as Bosch, Michelin, Continental, and more. But unlike in previous years, the IAA also catered to the bicycle industry, with big names like Canyon, Specialized, Riese & Müller, Rose, Kettler, and big tech companies too, like Huawei, Microsoft, and IBM.
While the usual auto giants and prestigious manufacturers would grab the headlines and steal the show, we found that some of the most exciting products and ideas could be found in the show's pioneering innovation space, where startups, entrepreneurs, tech companies, and industrial designers could showcase their ideas and give their opinions on the future of mobility.
What is the Future of Urban Mobility?
We caught up with some of the most exciting innovators at the event to learn more about their opinion of the new IAA concept and their predictions for the future of mobility.
Gregor Voigt – Managing Director of Toogethr Germany
Toogethr is a Dutch company with a clear focus on simplifying mobility. The company began with a plan to help streamline corporate mobility and bring sustainability to how employees and workers get to and from work. To do this, the company created a unique ride-sharing platform to help match routes and coworkers in an incentivized way. Toogethr has evolved to include a smart cycle-share system, and more recently, an innovative smart parking platform. Smart parking is a hot topic at the moment, so I caught up with the Managing Director of Toogethr Germany, Gregor Voigt, to learn more about smart parking and the future of mobility in smart cities.
"Many companies are looking at making cars more sustainable, but we're focusing on making parking more sustainable. We solve parking problems. There are many people with cars and there are only limited parking spots. For our corporate partners, this can be a huge problem. Car parks cost money, and inefficient use of space is a costly problem. Our solution digitizes access control to parking lots and ensures that 100 people can access 100 spots.
"We also work with real-estate companies with complex multi-tenant environments. We digitize and optimize parking space control to give companies equal access to parking spaces. Even the greenest cars will need somewhere to park. Our goal is to simplify that process and minimize the footprint that cars make on our cities.
"The need for this transition from a car show to a mobility festival has been a long time coming. The IAA's revolution is a clear sign that the automotive industry is taking a step in the right direction toward sustainable mobility. It's an unstoppable trend!"
"Making e-mobility more accessible, better managing car-sharing services, and implementing practical car parking management services are key urban mobility trends to watch in the future."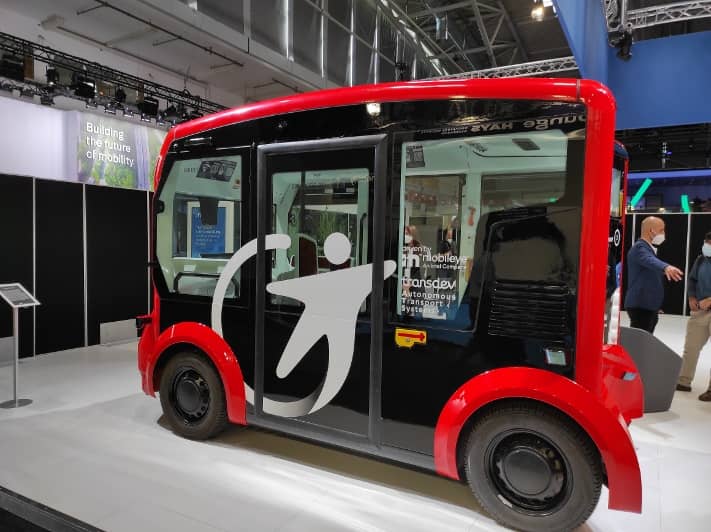 Lennart Hinrichs – Commercial Director with TWAICE
The importance of electrification has been a major focus of the event. However, there's more to electric mobility than consumer cars. I spoke to Lennart Hinrichs, the Commercial Director of TWAICE, a company specializing in battery analytics, to learn how batteries can be made more efficient, how the industry can become more sustainable, and how batteries can be given a profitable second life if the battery health is better monitored. Here are some of his thoughts about the state of the industry and what the future of mobility might look like.
"Batteries are the most important part of an electric vehicle and a key component of future mobility. Developing better batteries is important, but learning how to make batteries more efficient and extend their service life is one way to make battery investment more attractive. For example, a battery in an electric car may degrade considerably after a relatively short period of time, but that doesn't mean that the battery is no longer useful. It may not be as efficient for powering a car, but it may be more than powerful enough to power a forklift. Batteries are expensive, and our goal is to make sure that investment in electric technology can provide a strong, sustainable, and profitable, return."
"Frankfurt was a clear car show. We've left that behind. Before you'd buy a car as an object of desire. Now, consumers are buying mobility. Expanding the scope of the IAA is a step in the right direction. We're placed at the intersection of energy and mobility, and the merging of these two verticals is an exciting space to be in."
"The next five to ten years will be about becoming emissions-free. All-electric vehicle fleets, micro-mobility, autonomous driving, car sharing. It's coming in the second half of this decade. An incredible business shake-up is just beginning in the mobility sphere, and the next ten years will be a hugely transformative time for the automotive industry."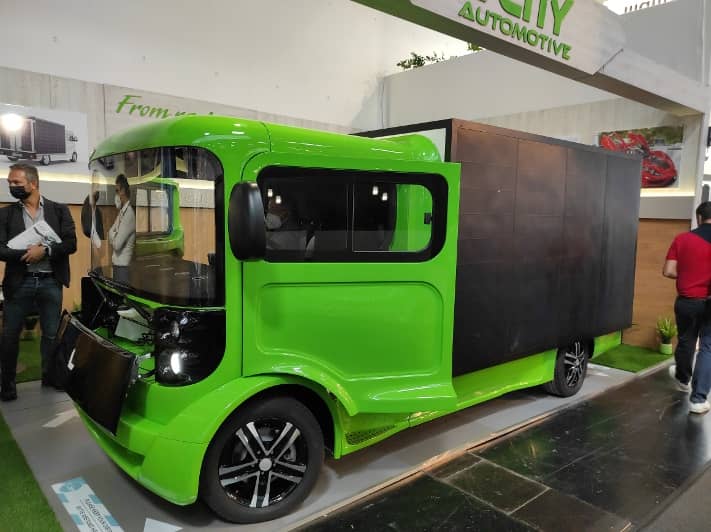 Niels Markvoort – Director & Co-Founder of Fulpra
Cargo bikes were everywhere at the IAA, but one company's offerings really caught my attention. The Dutch firm Fulpra designs heavy-duty cargo bikes built to help logistics and delivery companies move into the last-mile delivery space without making any compromises. Their innovative cargo bike borrows motorcycle components to help carry heavier loads and make riding more comfortable for drivers. The company's bike is the first officially homologated machine of its kind in the EU and is currently being used by delivery companies across the Netherlands. I talked to the Director and Co-Founder, Niels Markvoort, about the growing trend of last-mile delivery, and how the IAA's new concept will encourage a greater trend toward sustainability across a wide range of verticals.
"The big challenge for cities is to design neighborhoods in new ways, where there is space for practical logistical hubs, where we can make it possible to replace diesel fleet vehicles with heavy-duty electric cargo bikes for practical and sustainable last-mile delivery."
"It's clear that we have to do something and change how we live. We're trying to become a part of the solution with our heavy-duty cargo bikes. The most difficult thing to electrify is a consumer car. It's much easier and more efficient to electrify a cargo bike. It can be used daily, in the same city, driving 100 km per day. Compared with a diesel engine, an electric bike can make huge environmental and financial savings. When it comes to the urban landscape, last-mile delivery services and inner-city logistics need to evolve to meet greener sustainability standards. We're trying to replace cars, and that's why we're at a car show."
"The IAA's evolution into a sustainable mobility platform was inevitable, but it took the industry a long time and perhaps an event like Dieselgate to help force that change. It's good to see! We're here standing in front of the BMW booth, and it's only electric or hydrogen cars on show. It's amazing, and a great thing to see."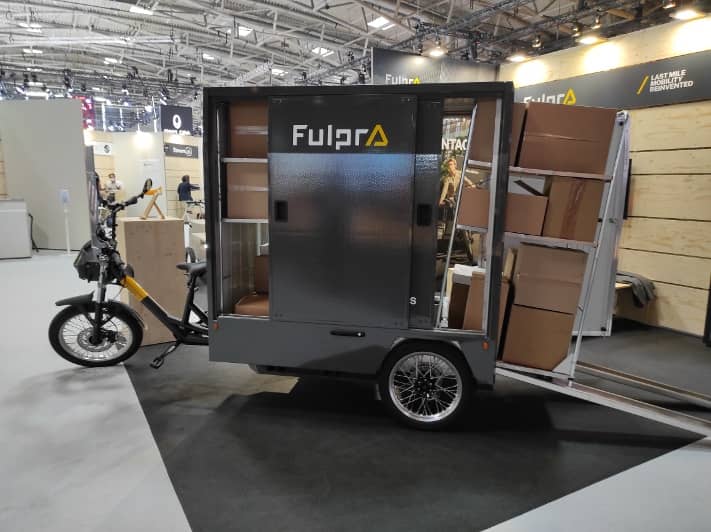 The Impact
Two major events have helped shape the future of mobility in recent years. The first is the most obvious. The fallout from Dieselgate has prompted huge carmakers like Volkswagen to take responsibility for their actions. The Dieselgate scandal was an embarrassment for the industry, but one that has inadvertently had welcome side effects. By taking responsibility, automakers have been forced to take positive actions to help nurture greener mobility solutions, and the result of that is embodied in the new-look IAA.
The second is the Covid-19 pandemic.
Lockdowns and hygiene measures have highlighted the vulnerabilities of our cities. At the peak of the pandemic, cities ground to a halt. It became clear that fast solutions were needed to solve unprecedented challenges. Public transport needed to change its act. Contactless payments and ticketing quickly replaced traditional methods. Woefully inadequate public areas were transformed into green spaces. New ideas were quickly deployed to help raise the living standard in municipalities. However, if there was one clear winner from the pandemic, it would be the smart mobility movement.
From Paris to New York, bike lanes have appeared at a record pace. Bike-sharing and car-pooling systems have helped to ease urban congestion. E-mobility solutions such as e-scooters have taken root, making people more mobile than ever before. And these trends will only continue to grow, even long after the pandemic comes to an end.
"We took a courageous step and were rewarded by the visitors," said Hildegard Müller, President of the German Association of the Automotive Industry (VDA), which organized the first IAA MOBILITY this year jointly with Messe München. "400,000 participants in only six days are a clear case of 'voting with their feet.' The visitors were evidently very interested in and delighted by the whole experience. The IAA MOBILITY is now the largest mobility event in the world. New electric cars, bicycles, e-scooters, energy policies, urban planning, digitization, and more – here in Munich we presented and discussed what needs to be thought together in the future. At the IAA MOBILITY conference, we also experienced lively discussions on the path to new mobility. The exhibitors unveiled more than 100 premieres of their latest models and concepts, underscoring the fact that the transformation of mobility is being driven forward toward climate neutrality and digitization."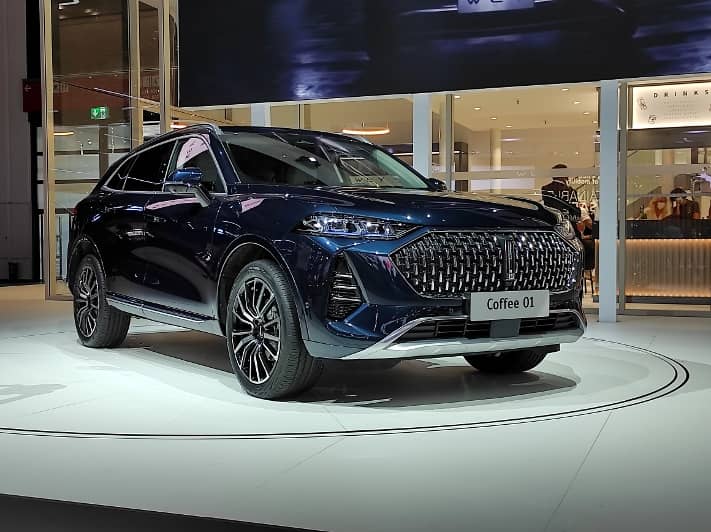 Aside from record visitor numbers, the IAA Mobility 2021 also had a huge media reach. Officially, the international potential reach of the event exceeded 137 billion hits worldwide, resulting in more than 140 million page impressions, and extensive coverage across key global markets, such as the USA, China, South Korea, Brazil, Italy, and Germany. In more understandable terms, this would make the IAA the most important media event of the year so far, beaten only by the Olympic Games and the European Football Championship.
With numbers like that, it's hard to deny that the cause for smarter and more sustainable mobility is growing. The big question is: how will cities evolve to accommodate the next generation of urban mobility solutions?
Explore Proven Smart Mobility Solutions
Explore the bee smart city solution database and check out best practice smart mobility solutions. The free database features hundreds of solutions that have been implemented in cities and communities across the globe. Join today!
---

Read more about urban mobility topics and solutions in the following articles: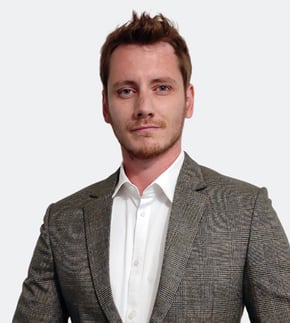 Joe Appleton
Joe Appleton is a content strategist, editor and writer at bee smart city. He is particularly interested in the topics of smart and sustainable cities and urban mobility.