In less than a decade, the concept known as mobility as a service (MaaS) has captured the imagination of visionaries and innovators throughout the global transport industry. As an opportunity with potential to transform the industry and reduce dependence on car ownership, MaaS evolved from an intriguing concept to early-stage reality (at least in terms of trials, pilot projects and embryonic services).
Although it faces deployment uncertainties and barriers to adoption, market researchers claim that MaaS is indeed a massive opportunity with high growth potential (e.g., CAGR predictions at 32% to 37% during the next five years) and global market size estimated at $158 billion to $174 billion by 2024.
Is MaaS destined to transform or disrupt one of the largest and most important industries? Or will MaaS serve as a specialized service that appeals to a subset of the urban mobility market? In this article, we present an overview of the MaaS concept and offer a perspective on smart city implications.
The MaaS Concept: A Work in Progress
"For most of its history, the transport sector has remained largely unchanged, characterized by slow incremental innovations," writes Maria Kamargianni and Melinda Matyas, from MaaSLab, University College London. However, advances in smartphones, wireless networking and social media have led to the development of new mobility services which enable "more efficient use of vehicles, optimization of the transport network, better infrastructure utilization, and seamless trips."
MaaS involves the integration of multiple forms of transport into "a single mobility service accessible on demand. For the user, MaaS offers added value through the use of a single application to provide access to mobility, with a single payment channel instead of multiple ticketing and payment operations. To meet a customer's request, a MaaS operator facilitates a diverse menu of transport options" including public transport, taxi, car rental, and sharing options (e.g., ride-share, car-share, bike-share and e-scooters).
Proponents of mobility as a service claim this mobility model will deliver significant benefits to customers and smart cities:
More choice in transport options
More inclusive and equitable mobility services
Attractive first-mile / last-mile services integrated with other mobility services
Less dependence on private vehicle ownership, thereby reducing urban congestion and GHG emissions
Adoption and efficient use of multiple transport modes
As discussed in a working paper from the Nijmegen School of Management at Radboud University, MaaS entrepreneurs, operators and other stakeholders must overcome several uncertainties and complexities before reaching scalability such as willingness of transport service operators to cooperate with platform operators, feasibility of MaaS business models, equitable access to mobility services, universal ticketing challenges and data privacy risks.
The Evolving MaaS Market
Key characteristics of services and segments
A recent definition of MaaS states it is "a user-centric, intelligent mobility distribution model in which all mobility service providers' offerings are aggregated by a sole mobility provider, the MaaS provider, and supplied to users through a single digital platform."
Based on research by Julia Romanyuk, MaaS is a networked business model which "emerges at the intersection of several concepts and ideas, multiple business models and technologies. Its core characteristics are customization and personalization, an all-in-one mobility market platform, resource sharing and replacement of the private car."
Emerging drivers of MaaS demand include:
On-demand transport needs (to complement traditional public transport services)
Needs to reduce complexity of end-to-end journeys
Lack of first-mile / last-mile solutions
Opportunities for public transit agencies to deliver more inclusive transport services and reduce transport poverty
Enabling digital technologies (consistent with modern lifestyles and adoption of app-based services and ticketing)
A Millennial generation embracing the shared economy
The following table provides examples of early-stage MaaS entrants and other companies offering related services and technologies.
| | |
| --- | --- |
| MaaS Global | One app (Whim) for multiple transport modes (public transport, city bikes, taxis, rental cars). Includes all-inclusive payment plans or pay-as-you-go. |
| Beamrz | Independent company offering seamless transport services enabling passengers to plan, book, access, use and pay available transport modes with a single app. Includes public transport, car sharing/rental, bike sharing/rental, ride sharing/carpooling, taxi and autonomous shuttles. |
| Beeline | Cloud-based mobility platform enabling data-driven shuttle bus services for commuters, Allows activation of more direct bus routes to meet passenger needs. |
| BMW-Daimler | Joint venture investing more than $1 billion to create sustainable urban mobility solutions. Includes cooperation in multimodal services (REACH NOW), EV charging, taxi ride-hailing, car sharing and parking services. |
| Citymapper | An award winning transport app, designed to meet the daily needs of commuters. Live in 39 cities as a free smartphone app for journey planning, using available methods of urban transport. Uses live-data to guarantee the most efficient transport mode. |
| Grab Taxi | Online mobility solutions in Southeast Asian cities. Allows passengers to choose from a wide range of mobility options (e.g., taxi, car-rental, ride-share, shuttle, e-scooters). A suite of APIs (GrabPlatform) enables integration of partner services. |
| HERE Mobility | Online marketplace offering mobility solutions for businesses. Provides access to available transport options in an area, enabling business customers to provide tailored, door-to-door transportation services. |
| Lyft | Second-largest transport network company (TNC) in the U.S. Develops, markets, and operates a mobile app enabling customers to use ride-hailing, e-scooters and bike-sharing services. |
| Masabi | Technology company that develops mobile ticketing services for public transit operators, including mobile apps for e-ticketing and fare collection. Formed partnership with Uber to deliver app-based public transit ticketing. |
| Mobilleo | MaaS technology platform and app for business; to find, book and pay for trains, hotels, taxi, flights, car hire, airport lounge. |
| Moovel / REACH NOW | City-branded mobility apps; one app for mobility needs; allows consumers to "search, book and pay for transit as they run to catch their ride"; includes trip planning, next-time arrivals, multimodal integration, parking, charging, on-demand and payment options (part of BMW-Daimler joint venture). |
| Moovit | MaaS provider and public transit app. Offers journey planning to navigate public transit networks with GPS navigation across multiple transit modes. |
| Sked Go/Trip Go | Plan trips in real-time with a combination of transport modes. App allows users to compare and combine modes (train, bus, taxi, subway, metro, cab, tram, bike, car share, ride share; check fares and timetables, transit directions, live service alerts. |
| Uber | The leading multinational transport network company (TNC) offering ridesharing, ride hailing, bike-sharing, e-scooter sharing and transit integration services through its platforms (accessed by customers via website and mobile apps). |
| Ubigo | Large-scale household subscriptions and app for traveling on public transport, pool and rental car, taxi and bicycle as needed; itinerary, ticketing, payment, reservation on a single platform. |
| Yandex Taxi | An online ride-sharing service launched in 2011 by Yandex, a technology company developing intelligent products and services powered by machine learning; merged with Uber in 2018 to form MLU B.V. (allowing Yandex to operate under the Uber brand in specified locations). |

Other companies offering MaaS solutions include: Shotl, Navigogo, MOQO, IoMob, e-floater, BestMile, Via, TimesUpp, BlaBlaCar, Easy Taxi and myCicero.
The Future of MaaS: Opportunities and Barriers
One of the major opportunities for MaaS innovators and startups is to solve a problem for urban travellers who do not have a private vehicle or who want to decrease their dependence on private vehicle ownership. This is the problem of complex end-to-end journey planning and execution. While some experts claim that many cities are pursuing solutions on how to get seamlessly from A to B without a car, the fact remains that in many urban areas, commuters still have the first-mile challenge in getting from their home to 'point A', which might be the local transit stop. And many have last-mile problems in getting from 'point B' to their place of work or other destination. As a result, these commuters are dependent on a private vehicle or an inconvenient commuting experience.
As currently envisioned, MaaS solutions may include integration of public transit services with ride hailing, car sharing, bike sharing and e-scooters. Ride hailing companies Uber and Lyft now offer e-scooters and bike sharing through app-based services, and Uber claims that "customers who use scooters and bikes hire 10% fewer cars through the app," based on an article in Smart Cities Dive. The company's goal is "to let users book all transit within its app." Uber also partners with the cities of Denver, Boston and London on transit integration. In Denver, passengers can purchase public transit tickets directly through the Uber app. "Since Uber launched its transit planning feature in January, Uber trips in Denver that start or end at a transit station have grown 11.6%."
It is likely that many passenger decisions to adopt a MaaS solution will depend on whether it offers an on-demand capability which compares with the convenience of private vehicle ownership. MaaS enthusiasts claim the integration of ride-hailing, car sharing, micromobility and public transit offers a path toward a new urban scenario, one that gets people out of privately owned cars and reduces the number of vehicles on the road. The result should be a reduction in traffic congestion and harmful emissions and an improvement in traffic safety. Unfortunately, results from various surveys indicate a high percentage of people and families prefer to continue as owners and users of private vehicles. According to CityLab, the American Community survey reveals trends in vehicle ownership in U.S. cities. The survey data confirms "household vehicle ownership has increased in cities where Uber and Lyft are most heavily used." In five of eight U.S. cities surveyed (Boston, Los Angeles, New York, Philadelphia and Chicago), "the rate of vehicle growth substantially exceeded population growth." For many Americans, it appears the perceived advantages of owning a car still outweigh the purported benefits of using alternatives like public transport, ride hailing and other app-based mobility services.
In Europe, ORB International conducted a survey on car ownership attitudes in ten cities. The survey revealed that "almost two in three survey respondents would consider getting rid of a car for a combination of public transport and app-based car services." However, the data also revealed that car ownership in European cities is high—"63% of city dwellers still own their own car, a further 4% lease a company car" […] and "42% of car owners say there are two or more cars in their household."
An article from CityLab presents the concept of little vehicles (LVs), including bicycles, e-bikes, e-scooters, velomobiles, motorized skateboards, hoverboards, and other small, battery-powered vehicles. Judging from recent data, MaaS operators are expected to include more LVs in MaaS service bundles. But it is unlikely that LVs will meet the needs of people who—for safety, convenience or physical limitation reasons—cannot use them. Consider parents with small children, elderly passengers, disabled citizens and those who carry heavy or bulky items during urban journeys. For the mobility as a service concept to appeal to a wide range of citizen segments and deliver inclusive mobility solutions, it may have to include autonomous vehicles (perhaps offered through fleets with multiple vehicle sizes) which deliver on-demand mobility, in particular for short trips and for the first-mile, last-mile challenge.
Smart City Implications
Successful growth and sustainability of the MaaS market requires cooperation and trust among its major stakeholders, including manufacturers and wholesalers of vehicle fleets; transportation service providers (public and private operators); software developers; and infrastructure managers (to facilitate the cooperation among entities in the MaaS ecosystem).
---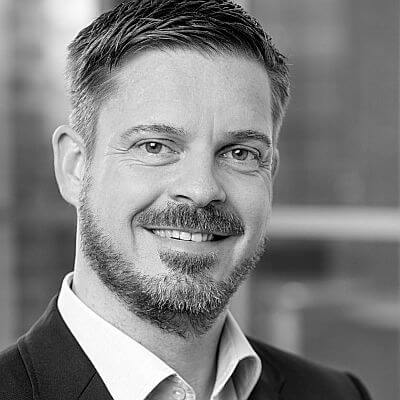 "A major challenge in designing a MaaS platform solution and building trust is how to define the platform -including its design, benefits, costs, data sharing requirements and risks - in language understandable and acceptable to all stakeholders", states Thomas Müller, Co-Founder and Managing Partner at bee smart city.
---

Data sharing is vital for MaaS implementation and adoption. Transport operators must allow access to their data for MaaS providers. Through the use of APIs (application programming interfaces), data sharing "allows MaaS providers to offer customers a single digital interface for planning, booking, paying for and using transport."
According to Arthur D. Little: "Well-integrated physical multimodal mobility infrastructures and solutions are a prerequisite to a well-functioning MaaS concept. Achieving this requires long-term alignment between mobility stakeholders on a common mobility vision and strategy and a coordinated approach to investments."
Other success factors include:
Offering a wide variety of transport modes
Ensuring reliable route and schedule integration
Providing spatial coverage
Creating service bundles that promote adoption and usage
Delivering inclusive services
A major issue for policy makers is how to ensure MaaS options deliver compelling, usable and affordable services to underserved segments, including disabled, disadvantaged and senior citizens. "It is important to develop inclusive MaaS solutions and ensure passengers have sufficient choice among competitive offerings," says Jordi Jové Palou, mobility consultant at Deloitte.[1]
"While in its infancy, MaaS has the potential to deliver greater democratization of mobility solutions for all. I use the word 'potential' because—unless regulated to ensure access for all citizens—there is a risk it may not," says Catherine Kargas, Vice President, MARCON and strategy consultant in sustainable mobility solutions.[2]
"The implementation of a MaaS based transport system is dependent on a city possessing a number of characteristics," writes Maria Kamargianni and Richard Goulding. In a recent study , they developed the MaaS Maturity Index, which "measures a city's readiness for MaaS implementation based on characteristics across five dimensions:"
Transport operators data sharing and openness
Citizen familiarity and willingness to adopt MaaS
Policy, regulation and legislation
ICT infrastructure
Transport services and infrastructure
At a recent SmartCitiesWorld roundtable event on MaaS, attendees from cities, regions and the transport industry indicated "they are still keen but cautious. Many expressed that they want to retain a level of control in the MaaS ecosystem—particularly in areas such as data-sharing and ownership (including getting data back from providers to help with mobility planning), ensuring the promotion of public and sustainable transportation, and limiting the number, placement and types of vehicles in the city."
Corinne Mulley, from the Institute of Transport and Logistics Studies at the University of Sydney, believes "technology can clearly enable the MaaS solution but for MaaS to make a contribution to the sustainability of our cities, it needs to engender a paradigm shift not only in the way in which mobility is delivered but also in cultural appreciations and practical adoption of shared travel options. This shift is required for the majority of the population, not just Millennials."
For smart city planners, MaaS offers a paradigm shift from transport services being mostly provider-driven to a passenger-centric model where the supply of services adjusts to meet fluctuations in demand and usage patterns. However, it remains to be seen whether MaaS ultimately serves as a disruptive and inclusive force—or not.


Explore Proven Smart Mobility Solutions
Explore the bee smart city solution database and check out best practice smart mobility solutions. The free database features hundreds of solutions that have been implemented in cities and communities across the globe. Join today!
---

Read more about urban mobility topics and solutions:
---

Sources:
[1] Personal communications with Jordi Jové Palou, July 2019
[2] Personal communications with Catherine Kargas, July 2019
Image Source:
iStock, ID: 486505430, Credit: Onfokus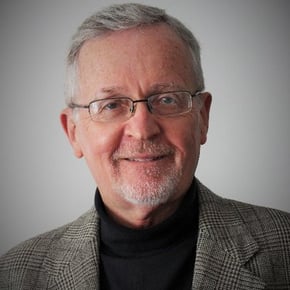 Jon Glasco
Jon Glasco is a freelance consultant and writer focused on innovation in smart cities and smart urban mobility. He has experience in executive and consulting roles in the telecommunications, mobile operator, public transport, government and professional service sectors. Jon holds an MBA and Bachelor of Science in Electrical Engineering.