The world of urban mobility is changing fast, and cities are grappling with the impact on safety. Growth in urban populations, combined with more cars, trucks and public transport vehicles (e.g. increasing last mile delivery) sharing crowded streets with vulnerable road users (pedestrians, cyclists and motorcyclists), makes the task of providing safe mobility a complex challenge. The task is further complicated by unsafe driving behavior, demand for multimode transport options, the need for bicycle-friendly streets and the uncertain future of autonomous vehicles.
Road fatalities are increasing in many cities and comprised 37 percent of European road fatalities in 2017. Taking steps to improve the safety of urban mobility fosters quality of life and yields opportunities to deliver transport sustainability. This article provides a perspective on policies and innovation regarding urban mobility safety solutions for smart cities.
Recent Mobility Safety Improvements Are Not Enough
In the past few decades, policy makers and transport planners have made concerted efforts to improve road safety. In a global World Bank survey, 103 countries (58 percent of respondents) reported they have national road safety strategies. In spite of progress in some parts of the world and in many cities, the published statistics on traffic accidents reveal a tragic story of fatalities and serious injuries.
Data from the World Health Organization (WHO) indicates road traffic accidents cause more than 1.2 million fatalities per year. Road fatalities are "the leading cause of death among young people aged between 15 and 29 years and cost governments approximately 3 percent of GDP. Despite this massive - and largely preventable - human and economic toll, action to combat this global challenge has been insufficient."
Disturbing Urban Mobility Data
A report from the European Transport Safety Council (ETSC) reveals the magnitude of serious traffic injuries in urban areas. In a span of 10 years, more than 135,000 people lost their lives in traffic accidents in European cities. This was an estimated 38 percent of total road fatalities in the EU.
Almost half of road fatality victims were vulnerable road users in 2017. Twenty-one percent of people killed on streets were pedestrians and 25 percent were riding bicycles, motorcycles or mopeds. More than 20 percent of non-fatal traffic-related injuries are serious, many of these suffered by vulnerable road users.
One-third of fatal crashes involve excessive speed. In urban traffic, an estimated 60 percent of drivers cause hazardous situations by exceeding speed limits.
Growth in urbanization increases mobility problems and risks in many countries and cities. "More than 90 percent of road traffic deaths occur in middle- and low-income countries - precisely where urbanization is accelerating most rapidly."
Mobility Risks in Urban Areas
Many countries believe road safety measures have contributed to improvements, but the impact is not that favorable for cities. Data from the International Road Traffic Data and Analysis Group (IRTAD) reveals 20 of 29 IRTAD member countries reported decreases in total road traffic deaths from 2010 to 2016. However, fatal crashes in cities increased in more than half of IRTAD countries.
In the U.S., road fatalities exceeded 40,000 in 2017 for the second consecutive year. Based on recent trends, approximately 48 percent of traffic-related deaths were in urban areas. The Governors Highway Safety Association released an estimate of 6,000 pedestrian fatalities last year, almost a 50 percent increase since 2009.
Perils Of Distracted Driving
A survey in 38 countries on self-declared unsafe driving behavior indicates drivers are not aware of the danger of driving while distracted. In a poll conducted by the US National Safety Council 80 percent of drivers said hands-free devices are safer than handheld. However, the Council asserts that drivers using these devices "only see about 50 percent of all the information in their driving environment. This phenomenon is called inattention blindness and can lead to drivers missing items such as stop signs and pedestrians."
Emergency Response Failings
In some parts of the world, the lack of post-crash emergency response and treatment contributes to fatalities. This is especially true in less-developed regions and cities with weaknesses in first-responder capabilities and lack of proper treatment in trauma centers.
Urban Mobility Safety Policies and Goals
To address global road safety challenges, the United Nations included targets in its 2030 Agenda for Sustainable Development. A sustainable development goal was established to ensure:
Access to safe, affordable, accessible and sustainable transport systems for all citizens
Improvements in road safety (in particular by expanding and offering safe public transport)
Special attention to the mobility and safety needs of vulnerable citizens
This year, the European Commission released a new European Mobility Package. This package includes a long-term policy framework and strategy for Vision Zero, the EU's goal of moving toward no traffic fatalities and serious injuries by 2050, with a target to halve such outcomes by 2030. The package proposes a global road safety role for Europe and recommends actions on emerging safety challenges, governance, vehicles, roads and emergency response measures. As stated by Violeta Bulc, European Commissioner for Transport: "Road safety is a shared responsibility. It requires national and local entities, as well as civil society and industry to work in close cooperation to make our roads, vehicles and users safe."
Changes in road infrastructure and reinvention of urban space should have key roles in meeting mobility safety targets and improving quality of life. The ETSC recommends urban infrastructure guidelines on traffic calming (based on physical measures such as street narrowing, speed bumps, safe crossings and sharing of urban space) and land use plans which adopt a modal priority and "clear hierarchy of transport users, with pedestrians, cyclists and public transport users at the top of the hierarchy."
In the United States, the Road to Zero Coalition—an alliance of more than 650 member organizations—published a report, strategy and template to eliminate traffic fatalities in the US by 2050. This collaborative effort is in response to a report from the National Safety Council which stated the US is lagging behind in road safety. "The road to zero deaths will require accelerating improvements in technology, engaging drivers and investing in our infrastructure," said Deborah Hersman, President and CEO of the Council, in a recent article.
Urban Mobility Safety Tools and Solutions
A wide range of tools and mobility solutions are designed for application across the spectrum of urban mobility safety. Here are some examples:
Road Safety Planning Tools
Research on road safety risks, causes and measures has enabled development of evidence-based road safety policies and decision support systems (DSS). As an example, SafetyCube (an EU-sponsored project), developed an integrated road safety DSS. This system offers scientific evidence on road accident risk factors, safety measures and estimates of effectiveness. It provides a web-based interactive tool for road safety decision-making, strategies and policies.
BadIntersections.com is a crowdsourced map database of potentially hazardous intersections. The database, which covers more than 13,000 intersections around the world, is used to increase awareness of high-risk intersections and safety threats to drivers and vulnerable road users.
IoT Mobility Solution for Pedestrian Safety
MetroTech, a smart city solutions provider in Tampa, Florida, designed IntelliSection Pedestrian Safety (a solution based on the Internet of Things (IoT)) to address the risk of connected cars and autonomous vehicles failing to detect pedestrians in a crosswalk. This solution relies on data from a network of sensors to increase pedestrian safety by providing information and alerts to the vehicle.
Smart Street Lighting Solutions
Due to poor visibility, an estimated 70 percent of pedestrian traffic accidents occur at night. Sierra Wireless, a global provider of wireless and IoT solutions, installs smart street lights which use high-tech sensors to automatically adjust lighting in response to changing conditions. The sensors detect movement and generate data on local conditions such as the weather and number of vehicles on the street. The data is transmitted to a cloud platform and system which adjusts street lighting to increase visibility.
Emergency Services Platform
City Alerts is an innovative messaging platform, developed in Amsterdam (and applicable to other cities), which ensures emergency service providers can exchange relevant information during emergency incidents. The platform enables access to essential data through a non-privacy-invasive system and sharing of data and notifications among emergency service entities.
Cooperative Vehicles and Intelligent Transport Systems
The concept of cooperative vehicles and systems is to improve road safety by enabling vehicles to communicate with other vehicles, roadside infrastructure, traffic management systems and mobile devices. In contrast to a fully autonomous vehicle, the driver is in control of a cooperative vehicle at all times and receives traffic information and safety warnings via an audible alert or an in-vehicle device. Cooperative vehicle technologies are intended to mitigate the impact of driver error and unsafe behavior - which cause an estimated 94 percent of traffic accidents.
Promoting Public Transport as a Road Safety Measure
According to a study from the American Public Transportation Association (APTA), public transit investments offer opportunities to reduce road accident risks in urban areas by 50 percent. This study reveals "auto deaths and injury rates tend to decline in a community as public transit ridership increases" and claims a commuter using public transit instead of a car reduces the chance of being involved in a traffic accident by more than 90 percent.
The Future of Urban Mobility Safety
Disruption in the transport sector is only just warming up. Momentous urban mobility changes are expected within the next decade, and smart cities can benefit from:
Implementing innovative, best-practice safety solutions
Reinventing urban road infrastructure with increased priorities for the safety of vulnerable road users
Using decision support systems and other evidence-based tools to support urban mobility safety policies
Promoting public transport as a less risky mode of smart urban mobility
Applying standards for testing and introducing autonomous vehicles
Taking bold steps to further reduce unsafe road user behavior (e.g., distracted driving, excessive speed and use of alcohol)


---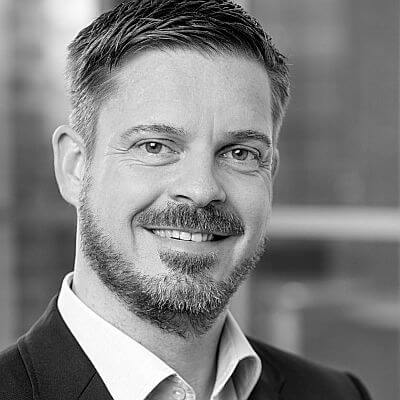 "Urban mobility planners should look beyond the near term, collaborate in knowledge-sharing partnerships and prepare for future challenges by creating sustainable and scalable urban mobility safety solutions.", states Thomas Müller, Co-Founder at bee smart city.


---

Explore Smart Mobility Solutions
Register for the bee smart city solution network and community to explore best practice smart mobility solutions. The database features hundreds of solutions - across six smart city indicators - that have been implemented in more than 1,000 cities and communities around the globe.
---

Read more about urban mobility problems in the following articles:
---

Image Sources:
Image 1: iStock, Photo ID: 814362940, Credit: yokaew
Image 2: iStock, Photo ID: 949259886, Credit: ollo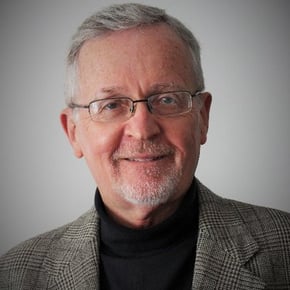 Jon Glasco
Jon Glasco is a freelance consultant and writer focused on innovation in smart cities and smart urban mobility. He has experience in executive and consulting roles in the telecommunications, mobile operator, public transport, government and professional service sectors. Jon holds an MBA and Bachelor of Science in Electrical Engineering.