As we saw in our last article on Asian smart city stars, urban centers in Asia are facing mass urbanization on a much more significant scale than many other parts of the world. They are also often located in climate-vulnerable regions. For example, a World Bank research report assessing the possible consequences of continued sea-level rise on eighty-four developing countries found that the impact of sea-level rise will be particularly severe for the Asia-Pacific region. For this reason, becoming 'smarter' and more sustainable is a top priority for many of Asia's cities. In this article, we will look at four more Asian metropolises that are pushing forward smart initiatives in order to tackle current and prepare for future challenges. If you have not read the first part of the Rising Asian Stars article, you can read it here Rising Asian Stars: Smart Cities to Watch in 2019 - Part 1.
Hangzhou, China
What: Hangzhou, the capital of China's Zhejiang province, is the southern terminus of the ancient Grand Canal waterway, which originates in Beijing.
No. of Inhabitants: 9.468 million
Smart City Focus: Hangzhou was termed the smartest city in China, following a path of close collaboration between the private sector technology companies and the public sector to implement the latest technology to improve public services.
Some of Hangzhou's Smart City Projects:
The "City Brain Project": in 2016, government officials partnered with tech companies Alibaba and Foxconn to inaugurate the City Brain project, to transform Hangzhou into a city that monitors and responds to its own problems immediately and efficiently.
The city uses data collected from real-time observations of e.g. traffic and congestion to generate models for future development and actions in order to prevent potential future incidents, such as downtime of roads due to accidents.
Smart public and social services:


Education: iFlytek, a Chinese information technology company, has been working with high schools to install iFlytek-supported tablets to go through course materials and exercises in the classroom.
Healthcare: iFlytek is also using its voice recognition technologies to assist the Hangzhou First People's Hospital, with service robots giving directions to patients and the installation of a voice-based medical filing system in the Stomatology department.
Mobile payments: Hangzhou residents can now pay for more than 60 public services, vehicle and health care, and in 95% of supermarkets and convenience stores with Alipay, a mobile payment service that belongs to Alibaba. 98% of local taxis also accept mobile payments.
Pune, India
What: Pune is the second largest city in the Indian state of Maharashtra, after Mumbai. It is one of the government's 100 smart cities to have actually began implementing smart city initiatives.
No. of Inhabitants: 3.402 million.
Smart City Focus: Pune is in the process of "future-proofing" their city, with the aim of becoming India's "most livable" city by connecting existing buildings, making transportation greener and more efficient, and improving access to sustainability and green spaces. They have made the area of Aundh-Baner-Balewadi (known as ABB from henceforth) a kind of living lab.
Some of Pune's Smart City Projects:
Mobility: Pune plans to deploy 100 e-buses, 100 e-rickshaws renovate 54 bus stops, lay down 27km of bicycle tracks and a 26km Bus Rapid Transit Route, and redesign 60km of public footpaths.
Liveability: open spaces in Pune will be increased from 4% to 10% by the creation of 13 parks and the renovation of 3.4km of the riverfront.
Digital Governance Services: a suite of citizen/e-governance services will be deployed, including an ABB card, e-ABB customer services, 911 emergency service, and pan-area wifi connectivity.
Start-up ecosystem: the government plans to create 45,000 jobs in the start-up hub.
Digital Experience Center: this space will showcase the different smart city initiatives implemented in the area and act as a place where networking and knowledge sharing can happen.
Smart Street Lighting: Replacement of 77800 conventional street light (HPSV, HPMV, T-5, Flood Lights) to Energy Efficient LED Lights.
The Digital Pune Hackathon 2015: was organised to find smart, digital solutions to several problems faced by the city.
Google station: In January 2018, Google announced that it was launching a Wi-Fi hotspot in Pune as part of the Smart City Pune initiative, working with Larsen & Toubro.
Songdo, South Korea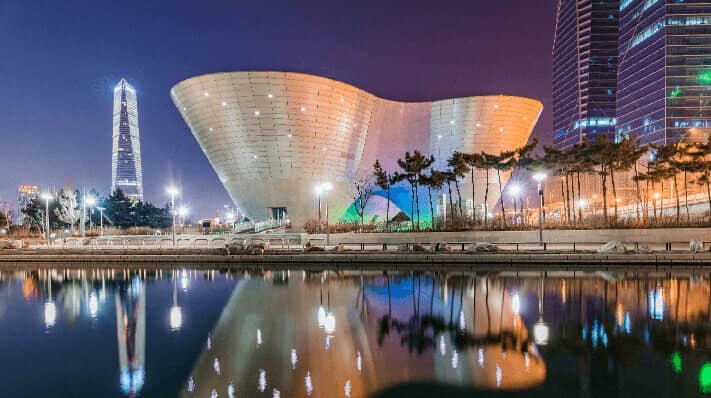 What: Songdo International Business District is a new smart city or "ubiquitous city" built from scratch on 600 hectares of reclaimed land 65 kilometers southwest of Seoul. This new development 25 miles east of Seoul was designed to get rid of many of the urban challenges of Seoul and other overcrowded existing Asian cities.
No. of Inhabitants: Only 100,000 but rising.
Smart City Focus: Holistic smart city vision that 'bakes in' smart and sustainable principles into its design. Songdo is a whole city 'living lab', an experiment in how to build a city from the ground up around efficiency, sustainability, and remote technology, while also being livable and people-friendly.
Some of Songdo's Smart City Projects:
Traffic monitoring: The city surveys traffic in real-time via sensors in both streets and buildings.
Public spaces: nearly 40% of the city is open space.
Waste and energy management: Songdo has a fully-integrated waste management system where trash is sucked from homes and buildings and 'recycled' into energy. The city also has a massive wind tower, which keeps it cooler than the surrounding area and helps to prevent the urban Heat Island Effect.
Smart mobility: The city has 25 km of bike lanes, and multiple charging stations for electric vehicles.
Phuket, Thailand
What: Phuket, a rain-forested, mountainous island in the Andaman Sea, with some of Thailand's most popular beaches, and many high-end seaside resorts, spas and restaurants.
No. of Inhabitants: 306,685
Smart City Focus: Thailand's government has designated Phuket as the country's first official smart city, with a focus on sustainable, smart tourism initiatives.
Some of Phuket's Smart City Projects:
Phuket Smart City Innovation Park: an Innovation Park (Phuket SCIP) to promote investments, support startups and SME Entrepreneurs and facilitate innovation development among Andaman Provincial Areas. It will cover the deployment of a multi-pronged Smart City Action Plan covering tourism, safety, the environment, the economy, governance, education, and healthcare.
Public Wifi: Phuket has a public Wi-Fi system that today has more than 1.3 million accounts. The service is free for users, but Phuket will in future collate the data generated on a centralized platform, where it can be used in the creation of other applications. It will also be analysed to understand tourist behavior and preferences.
Smart Phuket Application: data from various sources - local and national government, businesses, social media and other open data sources - will be aggregated, visualized and made available to citizens, businesses and tourists via the Smart Phuket Application. This app will provide users with access to city information, emergency contacts, updates on news and calendars. It will also be connected to an e-payment gateway allowing consumers to buy food and make hotel reservations. Emergency Alerts are also communicated via the app when adverse weather conditions are foreseen.
Smart surveillance: Phuket intends to build a closed-circuit TV network; it has already deployed 700 of 1,300 "publicly owned" CCTVs from police and local agencies but it will incorporate thousands of feeds from private business to make the network more comprehensive in future. In return for participation, business owners will have access to the resulting pooled data.
When people think of Asian 'smart cities', they often turn to Singapore, Tokyo and Seoul, some of the most well-known technology-enabled metropolises in the region. The truth is that many of these more "typical" smart Asian cities, some of which were included in our previous Asian smart cities article, have long been at the forefront of smart city development, so it is no surprise that they are globally-renowned for this. However, many other Asian cities, like those mentioned above, are also developing innovative new smart city initiatives and catching up with their more advanced counterparts as each day goes by. It is important to remember that smart city development isn't just limited to Asia's central cities, therefore, but is happening across the continent. This is only likely to increase with time, as more cities suffer the effects of growing urbanization and climate change. Keep your eyes peel for emerging Asian smart cities and get ready to be inspired!


---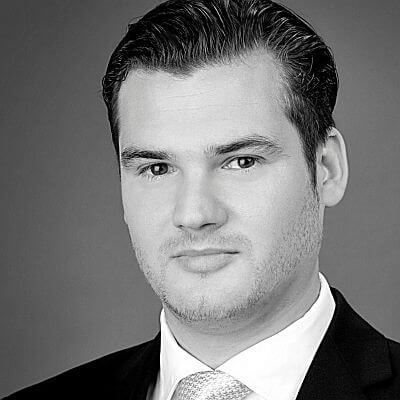 "Asian cities are pioneers in the field of Smart City and are constantly developing both, their digital processes and their infrastructure. They are very future-oriented and have a very good understanding of Smart Cities", states Bart Gorynski, Managing Partner at bee smart city.


---

bee smart city has created the leading smart city network and community with the idea of enabling people-centric smart city planning worldwide through facilitating the kind of knowledge-sharing and collaboration that is at the heart of smart cities. Contribute your favorite Asian smart cities solution today and help us to create more citizen-centric smart cities the world over! Register for free to the smart city solution database and platform. Become a part of the global smart city community and join thousands of other smart city enthusiasts and experts!
---

Read related Articles:
---

SOURCES:
https://www.beesmart.city/strategy/en/rising-asian-stars-smart-cities-to-watch-in-2019
https://matadornetwork.com/read/asia-cities-future/
https://www.pwc.com/ph/en/consulting/assets/smart-cities-in-southeast-asia-report.pdf
https://www.innovationiseverywhere.com/smart-cities-asia/
https://www.scmp.com/magazines/post-magazine/article/1530748/larger-life-rise-and-rise-asian-megacity
https://www.adb.org/publications/managing-asian-cities
https://en.wikipedia.org/wiki/Megacity
https://www.adb.org/features/facts-and-data-about-cities-and-urbanization-asia
https://newcities.org/cityquest-songdo-south-korea-conceptualized-ultimate-smart-sustainable-city/

Image Sources:
iStock ID: 913931762 / Credit: ansonmiao, iStock ID: 946716880 / stockinasia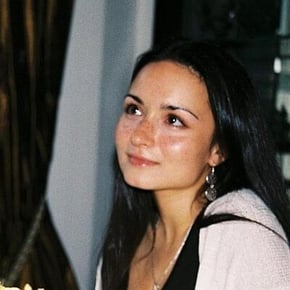 Lily Maxwell
Lily is a freelance writer, translator and content-creator, specialised in smart cities and urbanism. After studying at the University of Cambridge, she moved to Barcelona and is now based between Spain and England, working with several different urban-focused European organisations. She speaks French, Spanish and English, and aims to tackle German and Italian next!