Jane Jacobs — journalist, urban theorist and critic — dared to ask in the 20th century why cities were built for cars. While aggressively challenging car-centric urban planning, she wrote that affordable, convenient public transport is vital. Once again, she took a critical stance when she described the urban mobility status quo as "predicated on inconvenient, deteriorating, obsolete public transit" — and blamed transit authorities for "ignoring common-sense alternatives and neglecting innovative thinking."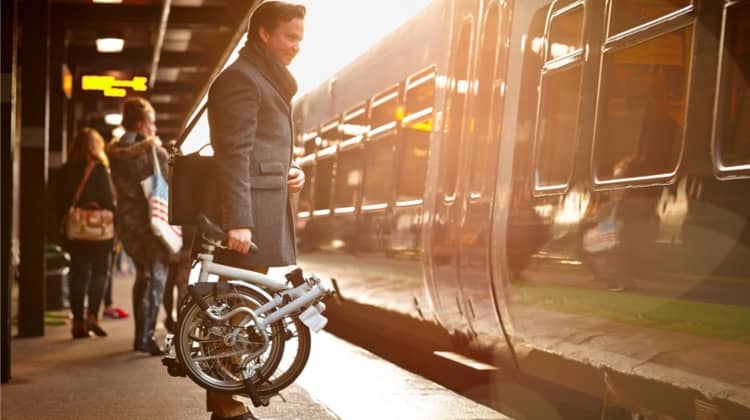 iStock: Dean Mitchell, ID: 501547833
More than 50 years later, where do we see signs of hope for innovative thinking in urban mobility? In Europe, most cities want to reduce car dependency and create a more liveable and sustainable urban environment where streets are filled with pedestrians, cyclists, greenery and appealing spaces rather than parking spaces, traffic, noise and pollution. Making this vision a reality requires the availability of affordable and innovative public transport services that motivate people to leave the car at home. A complex challenge? Absolutely. In spite of government policies and funding for projects to increase the use of public transport, the modal split of transport in EU countries is still dominated by cars, which account for more than 80% of total passenger-km travelled and a significant amount of urban space — with a detrimental impact on vulnerable citizens.
Signs of hope for innovation
In addition to reducing car dependency and congestion, smart cities invest in public transport innovation to improve safety, deliver affordable mobility services, and ensure inclusive access to employment, education, health services and cultural opportunities.
Based on research in 38 of the world's largest cities, the Urban Mobility Innovation Index (UMii) report from UITP says an urban mobility transformation is underway, "driven by digitalisation, diversification and densification trends, centred on "innovations to improve quality of life." A main takeaway of the report is that "cities are proactively engaging with innovation more than ever, and they are also experimenting with a wider range of innovations."
European cities are investing in mobility solutions — including innovation in public transport services and vehicles, multimodal infrastructure, digital technologies, accessibility and mobile ticketing. To experience examples of mobility innovation, take a ride on public transport systems in the smart cities of Zaragoza, Montpellier and Dresden.
Zaragoza, Spain
With a municipal population of 675,000, Zaragoza lies on the banks of the River Ebro and is known for its world heritage architecture, festivals, local cuisine — and high quality of life. The city leapfrogged ahead of Madrid and Barcelona in IMD's smart city rankings by climbing from 47th in 2020 to 15th in 2022 — due in part to its modern public transport system. Considered one of the best in Spain, it is highly regarded for its fleet of clean, safe vehicles and attention to passenger service and fares. Zaragoza's tramway has the highest ridership of any Spanish tram network and provides convenient transport from suburbs to the city centre in 20 minutes or less.
Through its efforts to reduce car dependency, Zaragoza's ambitious sustainability goal is to shrink carbon emissions by 40% by 2030. At a meeting of the European Light Rail Congress, Jorge Azcón, Mayor of Zaragoza, emphasised the success of the tram network "in driving modal shift away from car ownership." Street traffic is 15% less since the city's tram network opened, and an estimated 40% less in some parts of the city centre. According to Tramways & Urban Transit, Zaragoza "has one of Spain's lowest rates of car ownership, with fewer than 400 vehicles per 1000 residents," and the tramway system holds a 23% market share of total urban journeys.
Zaragoza plans to electrify its bus fleet with new vehicles that "combine the advantages of streetcar capacity (ease of access and interior circulation) with the flexibility of a bus". Natalia Chueca, municipal councillor for mobility in Zaragoza, said comfort and safety are essential design features in the passenger compartment, and the e-buses are equipped with a safety system to detect vulnerable road users close to the vehicle.
According to Avanza, concessionaire of the city's urban bus network, this is "the largest electromobility project in Spain to date" and "one of the most ambitious at European level." Mayor Azcón said that Zaragoza "has gone from being the last big city to incorporate electric buses in its fleet to being the Spanish city of in urban mobility transformation".
Zaragoza is also a leading innovator in testing autonomous streetcars. In 2022, at the European Tramway Congress, the city announced a plan to cooperate with Oslo in the Compass project, in which the two cities will share autonomous vehicle test data "in very different conditions: temperatures above 40ºC in summer in Zaragoza and below 0ºC in winter in the Norwegian capital" — and in highly different urban mobility situations.
Montpellier, France
Montpellier experienced vigorous economic growth in the past few decades and the highest population growth in France. With an urban population of 490,000, Montpellier is seven miles from the Mediterranean and is known for its Botanical Gardens, rich cultural life, and one of the largest pedestrian areas in Europe.
Roland Berger rated Montpellier as the second smartest city in the country, after Paris. Residents and visitors in Montpellier value the city's high-quality public transport network with a modern tramway system. In a campaign promise, Mayor Michaël Delafosse committed to free public transport services for all city residents by the end of 2023.
Montpellier's tram fleet consists of 75 sleek, passenger-friendly cars, and the city awarded a 200 million euro contract for 60 new cars to meet the city's requirements for high energy efficiency, reliability and passenger comfort. The city's mobility objectives are to offer "a peaceful and breathable urban environment" and develop compelling alternatives to driving a car. By 2026, Montpellier intends to improve and diversify public transport services and restrict private vehicle traffic. The city is committed to:
Modernising the tram system and constructing a new tram line

Reducing carbon consumption in collective and individual travel

Facilitating measures to deliver the benefits of a 15-minute city

Developing a network of five bus-tram lines
City planners estimate that 83% of all inhabitants in the metropolitan area (more than 780,000 people) and 98% of Montpellier city residents will be served by the public transport network.
To expand its smart city initiatives, Montpellier chose a consortium for an experimental project to develop new digital services for the city, including an open mobility dashboards project. The project responds to the city's need for mobility indicators — including a public transport data analytics solution — to support data-based decisions for future innovations.
Dresden, Germany
Dresden, with an urban population of 790,000 located on the banks of the River Elbe, is known as Florence on the Elbe — due to the design of its Baroque architecture and to world-class art collections and museums.
Dresden is another example of success in urban mobility innovation, and was selected as a finalist in Europe's Sustainable Urban Mobility Plan (SUMP) award. The objective of Dresden's SUMP is to develop a sustainable, multimodal transport system and a more liveable citizen-centric urban environment.
According to Dresden's wide-ranging Mobility Plan 2035plus, the city's mobility goals cover inclusive transport accessibility, climate actions, digital innovations, improvements in traffic safety and urban space, and a reduction in car dependency through multimodal transport that should account for at least 75 percent of urban traffic by 2035.
Dresdner Verkehrsbetriebe (DVB), the city's public transit operator, operates tramway and bus networks and moves more than 500,000 passengers per day. Dresden's tramway system is the backbone of public transport in the city. On major lines through the inner city, tram vehicles run every two minutes. With low floor rolling stock, many stations in the network are fully accessible to disabled passengers. More than 30% of Dresden's public transport passengers rely on buses which operate on the city's 29 routes. In accordance with Europe's Clean Vehicles Directive, DVB is acquiring electric buses.
As a leader in mobile ticketing innovation, DVB offers DVBMobil, a free timetable app providing information on all public transport connections at a glance and informing passengers about traffic disruptions. For those who are not regular users of public transport and just want to hop on board, FAIRTIQ, a free check-in/check-out app, enables flexible travel throughout the city. The MOBIshuttle app is the right choice for people who need on-demand services.
Dresden benefits from its participation in the EU MAtchUP project on sustainable development which aims to meet the challenges of climate change with a major focus on sustainable mobility. "In this context, intelligent solutions are sought to ensure better mobility for the citizens" — including the planned installation of 76 intermodal hubs in Dresden "with fast charging stations for electric vehicles and ease of switching between environmentally friendly modes."
The Future: A Convincing Alternative to Car Dependency?
Cities of all sizes face the risk that population growth and economic development do not always translate into improvements in urban mobility. In fact, the reverse is often the case in cities that suffer from urban sprawl with high levels of car dependency and traffic congestion.
A report from Arthur D. Little — based on a survey of 100 cities worldwide — indicates public transport entities in many cities are "hostile to innovation" and do not have clear visions of what future mobility systems should look like. Nor do they integrate transport modes or respond adequately to changes in passenger needs.
In view of these challenges, what does the future hold for transport planners and passengers? UITP believes public transport innovations "are contextual, and should be judged by their ability to solve real life problems in their societal context." While artificial intelligence, data analytics, and the internet of things offer opportunities, the future of urban mobility innovation may not depend on game-changing technologies, according to UITP. The future may also involve unique regulatory or institutional changes to enable the holistic integration of public transport with other mobility modes. Smart cities can seize opportunities to enhance passenger satisfaction and improve the image of public transport as a convincing alternative to private vehicles.
As demonstrated in Zaragoza, Montpellier and Dresden, medium-sized cities in Europe can lead the way in urban mobility solutions by creating affordable, safe and innovative public transport services and reducing car dependency — while improving liveability and the environment.
---

Read more about urban mobility topics and solutions in the following articles:
---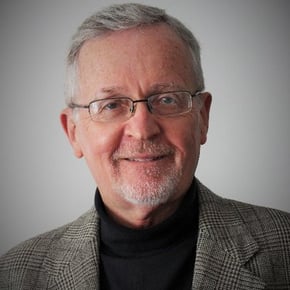 Jon Glasco
Jon Glasco is a freelance consultant and writer focused on innovation in smart cities and smart urban mobility. He has experience in executive and consulting roles in the telecommunications, mobile operator, public transport, government and professional service sectors. Jon holds an MBA and Bachelor of Science in Electrical Engineering.