In the animated film Rango, life-threatening heat plays a role in the story. In an opening scene, the protagonist staggers through a desert while oppressive heat radiates from the barren ground and a band sings the desert and death are the closest of friends.

In the real world, a desert is not the only place with dangerous heat levels. Read more about how heatwave strategies work in smart cities. We picked three well known cities in the Unites States and show how they respond to extreme heat waves.
what Do heat waves mean for cities and their inhabitants?
Heat waves in modern cities — combined with too much asphalt, concrete and steel and too little vegetation — create the conditions for urban heat islands and extreme heat risks. Nearly one third of the world's population is exposed to heat extremes for 20 days a year or more.
Sara Meerow, an associate professor at Arizona State University, says "there is a clear trend in increased intensity and duration of heat waves and unprecedented extreme heat events."

Almost 90 cities issued heat alerts during the summer of 2022, according to the UN Environment Programme. Extreme heat events can threaten a wide geographic area, but cities are more at risk due to the heat island effect. This effect is particularly pronounced at night, when the difference between the temperature in a city and that of a nearby green space is often greatest.

Health RiskS for people due to heat waves
For vulnerable urban residents, extreme heat increases the risk of exhaustion and dizziness, heat strokes, heart problems, asthma, diabetes and other health conditions. C40 Cities says adaptation to climate change requires urban planners to prepare for temperatures that make it difficult and exhausting for citizens to move around outdoors, that make it impossible to work safely outdoors, and unbearable to stay indoors without air-conditioning and ventilation.

Extreme heat causes more deaths in the U.S. than any other climate-driven weather event. Unlike climate-driven sea level rise, wildfires or drought, strategies for addressing rising temperatures lag … and only 4% of city climate assessment plans take on extreme heat. Fortunately, a few cites are implementing heat strategies.
three examples from U.S. Cities facing the heat waves:
We learned a lot of what heat waves can do to people and cities. Now we show you three examples of U.S. cities facing the climate change and related heat waves and their strategies: You can jump directly into it by clicking the links: Tucson, Los Angeles and Miami.
1. Tucson, Arizona: One million trees, cool zoning and a flagship park helps to mitigate heat waves

In the summer of 2021, Tucson recorded a temperature of 115°F (46°C), one of the hottest days in the city's recorded history, and eight consecutive days above 110°F (43°C).
Fatima Luna, a climate and sustainability advisor for the City of Tucson, is working on Mayor Regina Romero's Million Trees initiative in which she hopes to plant one million trees by 2030, with an emphasis on planting in communities of color."
Planting trees to increase resilience
Luna says: "extreme heat is a very real climate threat in our desert community and planting trees is an easy and relatively affordable way to increase resilience." She explains "how the city "works with neighborhood leaders to make sure we design tree planting and green infrastructure projects that can easily be adopted by the community."

A key aspect of the initiative is to plant trees that require less water, such as the desert willow and mesquite. Unfortunately, there is "no silver bullet to solve heat inequities," says Ladd Keith, an assistant professor of planning at the University of Arizona, in an interview in CS Monitor. "There is evidence that historically marginalized communities, lower-income communities and minority communities have higher heat severity than their whiter and richer counterparts," says Keith. Cities can address this issue by creating extreme heat policies to invest in solutions in the most vulnerable communities.

In a report on urban heat resilience, Meerow and Keith describe how Tucson addressed heat risks in its downtown revitalization and zoning plans. The city's policy for an Infill Incentive District (IID) "requires heat mitigation and shade in building and streetscape design." The IID is a "form-based overlay zone"— an innovative planning tool and set of zoning regulations for design of buildings and streets within a specific urban area. An overlay zone allows for urban design flexibility while encouraging a cooler and more attractive built environment.
Shading solutions for sidewalks and pedestrian pathways
Tucson's IID policy establishes guidelines on shading for sidewalks and pedestrian pathways. Shading solutions can include canopies, arcades, shading structures and new trees —preferably deciduous trees which provide shade and block heat from the sun during hot months. For new buildings, the guidelines include specifications for glass on east and west exposures and minimum levels of shading.

The U.S. Department of Energy granted $3.5 million to University of Arizona researchers to study the challenges of extreme weather events in Tucson and other Arizona cities. The research is designed to inform policies that enable cities to become more resilient to extreme heat and other climate-related threats.
Flagship park - old trees and new trees for cooling down
Tucson's Reid Park, the city's 130-acre flagship urban park, is a welcoming, green space with lots of room and attractions for connecting with nature and taking a break from the heat. According to the park's master plan, the presence of permanent water and large shade trees "makes Reid Park one of the coolest places in the city — an oasis that provides humans and wildlife an opportunity to cool off on the hottest summer days." While the park's trees are valued for their shade, many of the trees are old and suffer from poor irrigation. As trees expire from old age (or climate change), they must be replaced with trees suited to the threat of extreme heat and severe temperature volatility.

2. Los Angeles, California: Cool pavement, cool roofs and cooling centers helping to control heat waves
Los Angeles is known for its leadership in heat adaptation policies. In 2022, Mayor Eric Garcetti selected Marta Segura as the city's first chief heat officer to integrate heat resilience and sustainability strategies. Garcetti appointed Rachel Malarich as city forest officer to support the planting of new trees, and pledged to "boost the city's tree canopy by at least 50%" in low-income neighborhoods by 2028.

City planners in LA recognize the scope of their challenge. The city endured ten of its hottest years on record in the past fifteen years, according to Sasaki Associates, an architecture and design firm. In the community of Pacoima, heat radiating from the street was measured at 127°F (53°C) on a mid-summer day in 2022 and rose to 141°F (60°C) during the next hour.
The city tackles extreme heat risk through a multidimensional strategy:
Cool pavement to tackle heat risks
It was the first city in the nation to test the use of cool pavement — made from materials that reflect solar heat and have low thermal emittance (a measure of the ability to release absorbed heat). The city is piloting cool neighborhoods in vulnerable communities by using cool pavement, planting shade trees and installing sheltered transit stops.
Cool roofs reflect sun energy
City policies require new residential roofs to be installed with materials that have a cool roof rating with sun reflective properties and less heat absorption. Cool roofs in the city's South Bay "help to reflect 60% of the energy from sunlight, based on research from the Berkeley Lab Heat Island Group."
Cooling centers for citizens
For several years, the LA county government has provided cooling centers in libraries, parks and other public properties. In addition to these official centers, shopping malls and other locations are used as informal cooling centers. A UCLA study based on smartphone data revealed about 20% of the city's population uses cooling centers, and the paper confirmed the importance of proximity to public transport. Centers within a quarter mile of transit stops had the greatest increase in visitors on days when the temperature reached 95°F (35°C) and above.

The study provided several recommendations for policymakers, such as "placing more cooling centers in underserved neighborhoods, placing centers close to transit stops and making cooling centers part of more comprehensive strategies to mitigate extreme heat exposure."

3. Miami, Florida: Climate resilient hubs, heat awareness and holistic strategies tackling heat waves
In 2020, Miami experienced 41 days with temperatures above 105°F (40°C), and "the city can expect similar heat extremes for more than 80 days per year by 2050", said Miami-Dade County Mayor Daniella Levine Cava.

Miami is recognized for its efforts in tackling climate change and adapting to extreme heat. In 2021, Levine Cava appointed Jane Gilbert as the region's first chief heat officer to focus on strategies for adapting to higher summer temperatures — with "special attention to communities of color and low-income residents."

At the time of Gilbert's appointment, Levine Cava emphasized the need to accelerate Miami's actions to protect people from extreme heat. "After Hurricane Irma knocked out power, 12 nursing home deaths were linked to extreme heat," as reported in Architectural Digest. Temperatures inside the home reached 99°F (37°C), "almost 20°F higher than allowed by federal regulations."

Miami announced a heat season awareness campaign in 2022 and released an assessment which identified areas with high risk to extreme heat events. To provide research on the city's heat vulnerability, Florida State University completed studies which revealed that neighborhoods with high rates of heat-related illness had more severe urban heat islands and higher proportions of vulnerable residents.
Miami's ways to prevent heat risks are:
As a result of the urban heat island effect, Miami has areas that feel 10°F hotter, says Gilbert, who believes heat related fatalities are largely preventable. She encourages actions to:
Create climate resilient hubs where residents can escape the heat

Increase the city's tree canopy
Improve the design of buildings through passive cooling and temperature control
Enable cool pavement and green roof solutions
During a Smart Cities World summit, Gilbert stressed the importance of ensuring multiple climate solutions in Miami — including an extreme heat action plan, a sea-level rise strategy and other climate action measures — are holistically integrated.
---
Find out more about smart solutions to face the climate change management and other smart city solutions in our global solutions database. Get FREE access to hundreds of SMART CITY SOLUTIONS that have been implemented successfully in over 1,000 cities around the world. Connect with more than 14.000 platform members. Join the leading global smart city network and community!
---
Read more articles about smart cities facing the climate change: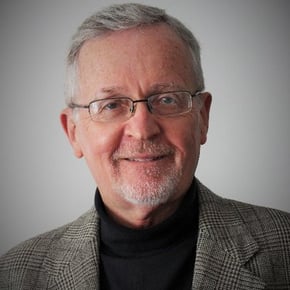 Jon Glasco
Jon Glasco is a freelance consultant and writer focused on innovation in smart cities and smart urban mobility. He has experience in executive and consulting roles in the telecommunications, mobile operator, public transport, government and professional service sectors. Jon holds an MBA and Bachelor of Science in Electrical Engineering.