If you plan on providing your services to a government agency, there are a number of things you need to know. Depending on the size, scale, and cost of the project, there are different routes that prospective companies will have to navigate.
Tendering is a form of government procurement or purchasing that involves an authority inviting bidders to submit applications to provide their services. It's a bidding process that involves government decision-makers selecting the most appropriate bid that provides the best and most cost-effective solution to a problem.
There are many different rules and thresholds that surround the tendering process, and what works in North America may not be the same as what works in Europe. However, the overall process is somewhat similar, no matter where you're based. But before we outline the process, and the steps that you should follow if you want to win a government contract, let's take a quick look at whether you need to formally submit a tender in the first place.
When government agencies solicit the business sector for services, there are different protocols depending on the size and scale of the project or service. Low-cost services generally don't require a full tendering process, but they may require the government to request quotes from a number of parties. In that case, all that's required from the service provider is a quote along with a detailed letter explaining why they should be awarded the contract.
For larger jobs, more expensive goods, and more in-depth services, a formal tender process is required. Different authorities work to different budgeting thresholds, however, this information is always freely available and transparent, no matter what region you're submitting a tender bid to.
If you plan to conduct business with government agencies, getting to know the tendering process should be an essential part of your business plan. Here's a brief overview of how it works.
Getting To Know The Tendering Process
Identifying Government Tenders
If you're a premium membership holder with bee smart city, full details of open tenders from public sector organizations and governments are published weekly. It makes searching for tender information much easier. However, it's still possible to find this information but it's a lot more labor intensive. For example, if you're looking for government tenders, you may have to search for notices in newspapers, trade magazines, or by checking in on online government portals regularly.
Register Interest
Depending on the nature of the issuing agency, you may need to register your interest before moving on. This is a wise idea anyway, even if it isn't a requirement. By registering your interest and signaling your intent to submit a bid, you'll be kept up-to-date with the latest information about the tender. Whatever happens, make sure you keep your ear to the ground for any updates.
It's not uncommon for purchasers to host information sessions, inviting questions from potential bidders, and offering bidders a unique networking opportunity. If there are any information sessions, be sure to attend.
It's at this point that you should fully understand the size of the tender and whether your company is in a position to deliver.
Formulate A Winning Strategy
Naturally, the best way to win a government contract is to write a compelling bid. However, before you start drafting your bid, you need to do your research and gather a lot of information. Here are a few steps to consider:
Firstly, it's always a wise idea to research and review previously successful contracts. Companies that have won previous contracts may have added certain details that helped convince the government agency that their service was the best. Information regarding previously awarded contracts should be publicly available, though this may not be the case depending on your location.
Secondly, study the terms, conditions, and requirements of the tendering contract. If you're unsure about any of the details, contact the tender coordinator for more detailed information. Ensure that you fully understand the scope of work, the time frame, and the payment details. All of this information will be relevant when you draft your bid.
Lastly, ensure that you can supply good references. The best referees will be other government departments or private sector agencies that can vouch for your ability to deliver on your promises. Good references should be informed about the nature of the tender request so that they can highlight your relevant strengths.
Armed with this information, it's time to get writing.
Write A Well-Researched Tender Proposal
And now the most important part: writing a compelling proposal! Writing your tender bid is a task that shouldn't be rushed. It needs to be well-planned, clearly structured, meticulously detailed, and edited to perfection.
It's essential that you follow the instructions provided by the client. If they require that proposals are submitted through a specific channel, such as an online portal, or using specific forms, then you must follow these instructions.
Similarly, if there are any presentation requirements, such as the font style and size, be sure to stick to the rules. The same applies to word counts and character limits. How a proposal looks may not seem as important as the content, but failure to follow the rules will show the client that you may be sloppy with details and unable to follow instructions.
Armed with the right formatting, it's time to look at the content. Keep your sentences short and to the point, with a focus on addressing the client and how your solution will fulfill their needs.
This is your time to shine, so ensure that your proposal highlights the strength of your business and of your proposed solution. Important points to focus on include:
Your expertise in the relevant fields.

How your solution will stand the test of time.

The value for money that your service provides.

A concise and realistic breakdown of the costs.

A delivery timetable.

Your ability to manage contracts.

A thorough risk assessment.

Details of any aftercare arrangements.
Your bid should also include a cover letter that states the origin and purpose of your bid, a summary of your proposal, and any information regarding the organization of the proposal document.
Putting together a bid proposal like this can be intimidating but don't despair! If you're not great at writing documents like these, there are plenty of specialists out there who can help you.
Submit Your Bid
After a round of careful editing, which should focus on everything from spelling errors to content requirements, it's time to submit your bid. It's essential that you follow the tender instructions and submit your bid using the proper channels.
In some cases, you may have to deliver a formal presentation. These presentations will be performed in front of an evaluation panel. A good presentation will be succinct and to the point. If you need to give a presentation, make sure you spend plenty of time rehearsing. You don't want your presentation skills to let you down.
Award Or Rejection?
Depending on the strength of your bid, you may have just landed an exciting government contract. Winning a tender bid is only the start of the journey—you know how to deliver on your promises!
Even if your bid is unsuccessful, don't be disheartened. You can't win them all! Also, whether you win or whether you lose, by going through the whole tendering process you will have gained valuable experience.
The Debrief
Once a contract has been awarded, you're entitled to request a debriefing from the client. If you successfully won the bid, the client can highlight why your application stood out against the competition, giving you valuable insight into your company's strengths.
If your bid was unsuccessful, requesting a debrief after the process is even more essential. The debrief can give you clear indications about why your application failed, giving you key takeaways and advice that you can apply to your next tender bid.
Complaints
If you have any concerns about the tender process, feel free to contact the client using the proper channels. However, if you want to make a complaint, it's essential that you gather evidence to support your claims and approach the relevant parties in a professional manner.
In Summary
The tendering process is an open and transparent way for government agencies to procure the services of external businesses, and with enough care and attention, it's a relatively easy process to navigate through. Providing that you follow the client's instructions, communicate your solutions and intentions in a clear way, and can offer your services within the allocated budget, you should have a good chance of winning a potentially lucrative government contract. Good luck!
How TO find current tenders
Check out our globally curated list of smart city tenders, which is updated twice a week to provide you with new business opportunities. Be informed about new tenders in your areas of interest via the tender alerts function. The tender service is part of our Tender Premium Membership on bee smart city. Check out the benefits of the tender service with a 14-day free trial!
---

Read more tender-related articles: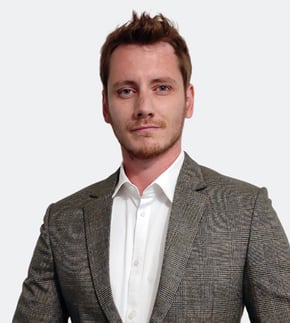 Joe Appleton
Joe Appleton is a content strategist, editor and writer at bee smart city. He is particularly interested in the topics of smart and sustainable cities and urban mobility.