Every year, UN-Habitat celebrates Urban October, a month where everyone is part of the conversation about the challenges and opportunities created by the fast rate of change in our cities and towns. Everyone interested in sustainable urban development is encouraged to participate in events, activities, and discussions. Learn more about Urban October here!

What is Urban October?
Urban October is a social media campaign, but it also goes far beyond that by creating opportunities for conversations, real-life and online events, and activities of all kinds. So, in the end, it is up to cities and citizens to decide how to celebrate the urban month. Usually, those interested in sustainable urbanisation, ranging from national and local governments to universities, NGOs, and communities hold and participate in events.
Urban October was introduced by UN-Habitat, the United Nations human settlements programme working for a better urban future, to raise awareness and generate knowledge. The month is also intended to engage the global community. Considering that cities are at the forefront of opportunities and challenges in sustainable development, it makes sense to dedicate an entire month to them. They are hubs of economic growth, innovation, and cultural exchange and therefore offer many opportunities. On the other hand, cities also grapple with complex issues such as environmental degradation and CO2 emissions, demographic shifts, and social inequalities.
More than half of the world's population lives in cities today. By 2050, this number might be as high as 80%. Since most of this growth will happen in cities in Asia, Africa, and Latin America, it is important to set these future cities up for a sustainable path. Here, smart city strategies such as smart lighting, smart street furniture, or intelligent and efficient energy monitoring play a crucial role. The hope is that many cities participate in Urban October to harness transformational change and ensure a better life for all.
World Habitat Day
The two main events organised by the United Nations are World Habitat Day on the first Monday of the month – October 2, 2023, this year- and World Cities Day on October 31. This year's theme for the World Habitat Day is "Resilient Urban Economies – cities as engines of growth and recovery". The day is intended to provide everyone working in urban development with an opportunity to reflect on the state of our habitats and the fundamental right to adequate shelter.
World Habitat Day will kick off the month of Urban October with a global ceremony in Baku, Azerbaijan. This will be followed by a series of roundtables to dive deep into topics such as the economic slowdown many cities are facing, and to identify actionable steps and tools to boost economic recovery at the local level.
An important element of World Habitat Day is the UN-Habitat Scroll of Honour award. This is a plaque engraved with the name of the winner. The award was established in 1989 and recognises outstanding initiatives that have made important contributions to improving human settlements, housing provisions, and improving cities and the quality of urban life.
World Cities Day
Urban October ends on October 31, when, together with Halloween and the reformation, we celebrate World Cities Day. The global observance in 2023 is planned in the municipality of Üsküdar in Istanbul, Republic of Türkiye, with the slogan "Financing sustainable urban futures for all". This event wants to identify ways of unlocking investments in urban planning to achieve the fiscal decentralisation necessary for sustainable urban development.
This celebration will be preceded by a meeting of thought leaders and investors tasked with developing recommendations for UN-Habitat and the United Nations Development Programme on local finance. Davos-style roundtables will follow the official global observance ceremony to explore the topic in more depth. Cities will learn from each other, and anyone is invited to join via the live stream.
Why is Urban October important?
Urban October might seem like a far-away United Nations event, but its importance cannot be emphasised enough. After all, our present and our future are clearly urban. Cities play a vital role in economic and social development. Already, urbanisation is one of the most important forces driving the global and national economy. In many cases, a high level of urbanisation in a country indicates a high GDP per capita.
But with the rapidly growing urban population, we also must consider economic, social, and environmental impacts. The Sustainable Development Goal 11 focuses on making cities inclusive, safe, resilient, and sustainable. "We work with cities and communities to unlock their potential and empower them to create a better urban future – with job opportunities, green spaces, and respect for diversity," says Executive Director of UN-Habitat Maimunah Mohd Sharif. And since all cities are currently not on track to meet Goal 11, it is ever more important to direct more attention to the challenges and opportunities of urban development.
How to participate?
Urban October with its accompanying hashtag #urbanoctober acts as a framework for cities and communities looking to organise events and activities. UN-Habitat provides toolkits and guidance for participating in the urban month. According to the organisation, one potential outcome is to outline a local financial framework that can position the city for economic recovery, while also identifying relevant tools and services. But a successful Urban October event could also be a panel discussion on a pressing issue in a city, a participatory campaign to collect ideas from citizens, or a photo competition on the opportunities in a city.
A good example of an inclusive Urban October programme that is free to join is Urban October by GIZ, the German development agency. Discussions will range from gender and mobility to plastic waste and activities include networking events and guided city tours.
Mostly, though, Urban October is an invitation to co-create the future of your city. By using smart city tools, you can make the celebrations and discussions very accessible while ensuring maximum impact. Have fun!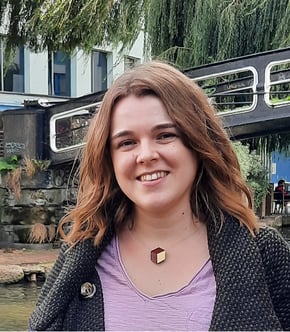 Laura Puttkamer
Laura is an urban journalist focusing on inspiring solutions stories from all over the world. She has a MSc in Global Urban Development and currently lives in London.