Smart cities make us think of technology, apps, sensors, and screens. But there is so much more to an intelligent city of the future. For example, parks can also be smart. They are actually a crucial element in cooling the city and thus future-proofing our urban environments. Read more about how a park can be smart.
A new kind of public space in the future city
Parks are key elements of cities that foster life between buildings, human connections, mental health, biodiversity, and climate resilience. As cities become smarter, urban parks see the integration of more and more technology as well. Like other public spaces, technology can enable and enhance their function as social hubs. A liveable city provides attractive and safe green spaces to its population – and also works on its resilience against climate extremes. Smart parks will invite more people into nature, encouraging a healthy and active lifestyle and supporting mental health.
In London, one of the world's smartest cities, many parks already include smart technology. For example, the Queen Elizabeth Olympic Park, as well as smaller inner-city parks, showcase solutions like energy-generating paving and exercise equipment, microclimate sensors, EV charging stations, autonomous vehicles, smart benches, air quality sensors, animal and mammal sensors, solar-powered smart bins, smart lighting powered by wind turbines or solar, online interactive park mapping, and augmented reality apps. Wi-Fi and other networks are typically available in these parks as well, even though their connectivity is not always great.
Smart benches and Wi-Fi in parks are particularly common. They can be the first steps of smart technology integration in parks despite the usual privacy concerns. By providing clear and transparent information on data usage, these concerns can be addressed appropriately. Smart benches can provide free device charging through solar energy. They can also power environmental sensors for the municipality to learn more about the local park.

Have a look into our solutions platform and find some examples for smart benches and more.


Environmental and cultural sustainability
Smart parks, according to surveys by Hassell Studio, benefit from technology that enhances the green space's sustainability. By integrating technology throughout the park, it can collect more climate-relevant data, predict usage frequency, and provide solutions for climate adaptation based on the data collected. In addition, smarter and more attractive parks are often cleaner and better maintained, which can impact rents and increase housing prices in surrounding areas.
People tend to favour physically interactive technologies that can also increase the sustainability of the park, such as energy-generating paving and exercise equipment, smart lighting, smart bins, smart benches, and water fountains. This combination of smart technologies could lead to improved social connections via the technology and the overall quality of the park as a social space.
Another interesting use of smart technology in the park is storytelling: Through augmented reality or QR codes linking to podcasts and videos, park visitors can learn more about the history of a park. In contexts like Australia, this immediately opens the world of indigenous history and different local styles of storytelling. Users could also contribute to the cultural life of their park. In 2017, Jeff Koons and Snapchat already partnered for virtual reality art installations of the artist's famous balloon animals in parks all over the world.
Another advantage of smart parks is that they tend to be safer. A higher number of sensors and cameras, the availability of Wi-Fi, smart lighting, and better waste collection often lead to the mitigation of crime and antisocial behaviour. In addition, the more ownership people feel of their public space, the better will they take care of it. A vibrant community where members visit the park at any time of the day makes vulnerable groups feel safer. Educational initiatives on how to enjoy green spaces or the gamification of park use and recreational activities in the park are ways of creating more vibrancy in a green space.


Smart and fun: Parks as part of the sponge city
Hamburg recently opened its first smart climate park: The Eichtalpark already has several sensors installed to keep a close eye on local temperatures. In the next few years, it will also get sponge city-like infrastructure through the rejuvination of a river, a climate forest made up of trees that adapt well to warmer temperatures, and an educational climate path. This is an example of how green spaces in the city can be smart on several levels beyond technology.
A key use of smart technologies in parks is exactly in this vein of climate adaptation and mitigation: smart irrigation, energy-efficient lighting, self-healing, and energy-generating paving, and the use of adequate trees and plants help to reduce the use of water and aggressive chemical cleaning or fertilising products; they help save energy; and they help reduce the CO2 emissions within a park.
Another example of a smart park is the skatepark in the Danish town of Roskilde. In dry weather, this drainage canal is a fun skateboarding area. When it rains, the integrated drainage system enables the park to fill up like a rainwater tank, stopping floods and providing water for reuse.


Making parks even more attractive
Smart parks attract more visitors, help to save resources, gather crucial information on the use of public spaces, and support a city's resilience against climate extremes. Through relatively low investments, cities can make their parks smarter, starting for example with the installation of smart benches and IoT sensors. In the mid-term, smart parks lead to lower operational costs and a more robust local community. They help to reduce urban heat islands and overall, they make the city more fun by giving everyone an essential place to socialise, exercise, and spend time outdoors.
Innovations such as energy-generating exercise equipment, free and solar-powered charging, and the gamification of public space make parks even more attractive. They also provide the city with valuable data on park usage, which in turn can help municipal officers to create an even better experience in the park. Insights on event scheduling, popular sports areas, safety, and accessibility are easily available in a smart park. Therefore, a smart park is an essential element of the future city.


---
HOW TO SEARCH, FIND AND BID FOR A PUBLIC TENDER?
Are you a solution provider that wants to save time for searching for tenders? Do you need new tender alerts sent directly into your inbox? Do you need to speed up your business and boost your market share? Then check out our unique Tender Premium service! Do you want to know more? Then let us show you how it works!
---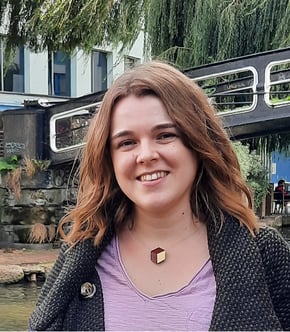 Laura Puttkamer
Laura is an urban journalist focusing on inspiring solutions stories from all over the world. She has a MSc in Global Urban Development and currently lives in London.