Law enforcement has been using technology to solve crimes for more than a century. Using technology to prevent crimes, however, is a relatively new idea. The movie Minority Report famously depicts a futuristic society in which police officers arrest people before they commit crimes. It's a deeply disturbing movie with a not-too-subtle message about the danger of relying too heavily on technology.
Nevertheless, a small industry has emerged around the practice of predictive policing. New York, Chicago, Los Angeles, New Orleans and other cities have experimented with predictive policing programs. The experiments have been inconclusive and controversial.
"Who's going to be the gatekeeper for these predictive technologies?" asks Andrew Guthrie Ferguson, professor of law at the University of the District of Columbia David A. Clarke School of Law and author of The Rise of Big Data Policing.
Ferguson is justifiably concerned that governments will buy complicated technology solutions from vendors without considering the potential downsides and long-term responsibilities, such as continually updating and refreshing the algorithms used in the solutions. In his book, he proposes that local, state and federal governments hold annual "surveillance summits" to "audit, evaluate and account for the big data police-surveillance technologies being used in the community."
Red Flags
As a culture, we tend to believe in the power of technology. So it's not surprising that we want to use technology for tackling social problems such as crime. But crime is a complex and multi-dimensional phenomenon. No two crimes are exactly alike. Sometimes they happen without warning; sometimes there are red flags.
In a free society, there's not much we can do to prevent spontaneous criminal behaviors. But we can do a much better job of spotting red flags, cataloging them and responding more effectively when a series of red flags indicate that someone is likely to commit a violent crime in the near future.
Smart cities will unquestionably have the means to track and monitor people more effectively than ever before in history. But an unanswered question is how far smart cities will go in their surveillance of individuals and groups. Our best guess is that each city will develop its own set of norms, based partly on culture and partly on economic needs. National governments might try to set standards, but the cities themselves will probably decide what levels of surveillance are appropriate and practical.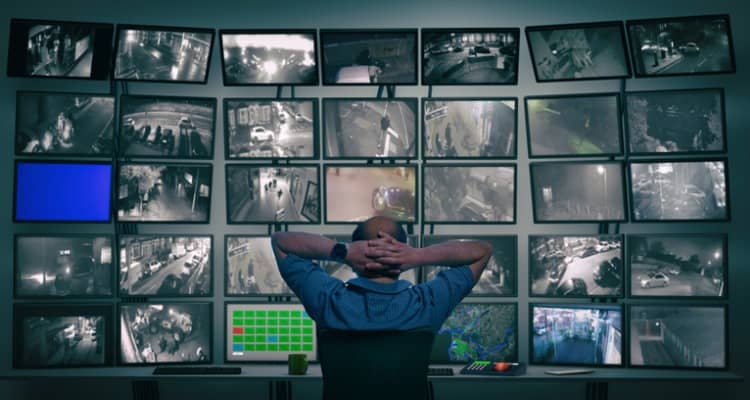 Will Smart Cities Respect Privacy?
Another unanswered question revolves around privacy. Is it reasonable to expect privacy in a city in which you're constantly monitored by cameras and sensors?
Jeffrey Blatt, an attorney specializing in cyber security and data privacy issues, describes himself as a "data privacy realist." He believes that it will become increasingly difficult to strike a balance between privacy and security in a world that depends so heavily on digital technologies. "We are already seeing the balance tilt in favor of law enforcement and security," he says.
China's nascent Social Credit System, for example, uses data gleaned from multiple sources, including databases and surveillance cameras, to determine where people live, how they travel and where their children go to school. Blatt describes the credit system as "Orwell's 1984 on steroids."
Will smart cities follow China's example or will they find a middle path that respects privacy while maximizing operational efficiencies? Blatt doesn't hold out much hope for privacy.
"I fully understand and appreciate the efficiency and utility a smart city brings," Blatt says. "It will be a safer, cleaner, more efficient and nicer place to live … but let's not fool ourselves – privacy and anonymity will be sacrificed." 
Ferguson isn't quite as pessimistic. "You could build an architecture of privacy protections into your smart city surveillance systems," Ferguson says. "But you have to build it at the front end and not wait until it's too late. We aren't really thinking of the problem that way."
Too often, we think of privacy in terms of our relationships with consumer companies. But the final arbiter of privacy in smart cities will be the government, Ferguson says. Companies such as Amazon and Google could potentially embarrass you by releasing information about what you buy or what you search for on the internet. "But the government can lock you up. That's the real difference – the power of the state to prosecute you."
Pushing Back
In all societies, citizens have duties and responsibilities. In smart cities, we'll be responsible for safeguarding our privacy and pushing back when believe the government is encroaching on our rights. In some situations, of course, that will be easier said than done.
"You could move to another city," Ferguson says. "Maybe people will be able to choose between smart cities and not-so-smart cities. Maybe there will be areas where people will go to be free of surveillance." As a society, we aren't thinking far enough ahead, he says. We're not debating or discussing issues that will surely arise as cities become increasingly smart. How much surveillance is too much? What's the right balance between security and liberty? Who decides?
In a true surveillance state, there will be very little crime. "But at what cost?" asks Ferguson.
Over the course of writing this book, we've had many conversations about the challenges of balancing a wide variety of essential needs such as safety, security, efficiency, mobility, dignity, economic opportunity, sustainability, resiliency, privacy and freedom. We don't believe in binary choices; it's never just a case of picking one or the other.
Smart cities will be laboratories for endless experiments. The experiments won't produce answers, but they will generate more questions. That's the nature of the scientific process. It's an ongoing quest for knowledge. Smart cities are part of that process. Because most of us will live in smart cities, we'll be participating directly in the experiments. We'll be affected personally, and the outcome of the experiments will matter to us.
For many people, the process will feel uncomfortable. Our best advice is to remain cautious and to always remember that we cannot delegate our human responsibilities to technology, no matter how advanced or infallible someone tells us it is. The responsibility for doing what's morally right will always rest on our shoulders, and that won't change, even in the smartest of cities.
Also read our article 10 Ways to Envision Smart Cities to learn more about the Smart City concept.


Mike Barlow and Cornelia Lévy-Bencheton write about the intersection of technology and social change. This article is adapted from their new book, "Smart Cities, Smart Future: Showcasing Tomorrow." It's available from Amazon and in bookstores.

---
Image Sources:
iStock, ID: 967078012, Credit: peterhowell / iStock, ID: 680424786, Credit : MediaProduction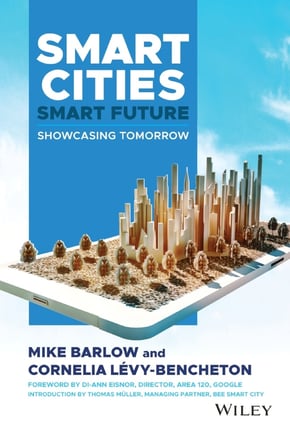 Mike Barlow and Cornelia Levy-Bencheton
MIKE BARLOW is an award-winning journalist, prolific author, and business strategy consultant. He is the author of Learning to Love Data Science (O'Reilly, 2015), and coauthor of The Executive's Guide to Enterprise Social Media Strategy (Wiley, 2011), and Partnering with the CIO (Wiley, 2007). He is also the author of numerous articles, reports, and white papers on AI, machine learning, smart cities and digital transformation. A graduate of Hamilton College, he is a licensed private pilot, avid reader, and enthusiastic ice hockey fan. CORNELIA LÉVY-BENCHETON is a communications strategy consultant and writer whose data-driven marketing and decision support work helps companies optimize their performance in the face of change. As Principal of CLB Strategic Consulting, LLC, her focus is on the impact of disruptive technologies and associated cultural challenges that open up new opportunities and necessitate refreshed strategies. She is a published author and career financial services executive who has worked in the United States, France, and Switzerland. Ms. Lévy-Bencheton earned an MA from Stanford University, an MBA from Pace University and advanced certificates from New York University.