The evolution of urban living and the vision of future cities will come into sharp focus at the annual Smart City Expo World Congress (SCEWC). As one of the premier global events centred around the concept of smart cities, SCEWC serves as a beacon of inspiration and a platform for leaders, innovators, and city planners to share, collaborate, and shape the future of our urban habitats.As with all editions of the congress, the central narrative will act as a standard-bearer for all things smart city; intergrating technologies, sustainability, and human well-being will come together at a unique fair that aims to deliver one ultimate outcome: to help create cities that are not just smarter but also more inclusive and resilient.
And as usual, for 2023, bee smart city is proud to announce its continued partnership with Smart City Expo World Congress as a proud media partner.
Themes to Watch For
SCEWC has always been a vibrant mix of dialogues around digital evolution, urban vibes, mobility, governance, and inclusivity. This upcoming edition promises a deep dive into topics like post-pandemic resilience, fresh governance models, and the spotlight on green tech. Given the global shake-up due to the pandemic, wars, and humanitarian issues, we're keen to see how cities plan to harness tech to be more adaptable and resilient, ready to tackle anything from health crises to climate change.
Innovations We're Buzzing About
Every SCEWC is a tech enthusiast's dream. We've been wowed before by AI-driven traffic tools and self-driving public transport wonders. This year, the buzz is all about green tech and sustainable city planning. We're on the edge of our seats, waiting to see how tech will not just change, but also harmonize with nature to give us cities that'll last.
The Inclusive City Dream
If there's one thing we're really stoked about, it's the emphasis on inclusivity. A smart city isn't just about shiny tech; it's about catering to everyone. We're eager to see the innovations that put accessibility, gender equality, and social inclusivity in the limelight, making sure our future cities feel like home to everyone.
---
Need a ticket for SCEWC2023?
As a media partner of SCEWC23, we offer members of our network an exclusive 25% discount on congress tickets. Secure your ticket now - and join the world's leading event for cities.
---
The Power of Teamwork
Previous SCEWC editions have taught us that building a smart city is a team sport. Urbanists, urban planners, policymakers citizens - everyone has to come together. This collaborative magic is what we're really looking forward to witnessing firsthand at the congress.
The Road Ahead
As the Smart City Expo World Congress 2023 approaches, it reminds us that building our future cities is a dynamic dance of learning, tweaking, and innovating. Sure, there are hurdles, but the collective energy and dedication of this global community are nothing short of inspiring.
The expo isn't just a peek into the future; it's a nudge reminding us that we're the ones shaping it. If the buzz around this year's edition of SCEWC is anything to go by, our urban tomorrow looks pretty promising indeed!
Meet the bee smart city TEAM in Barcelona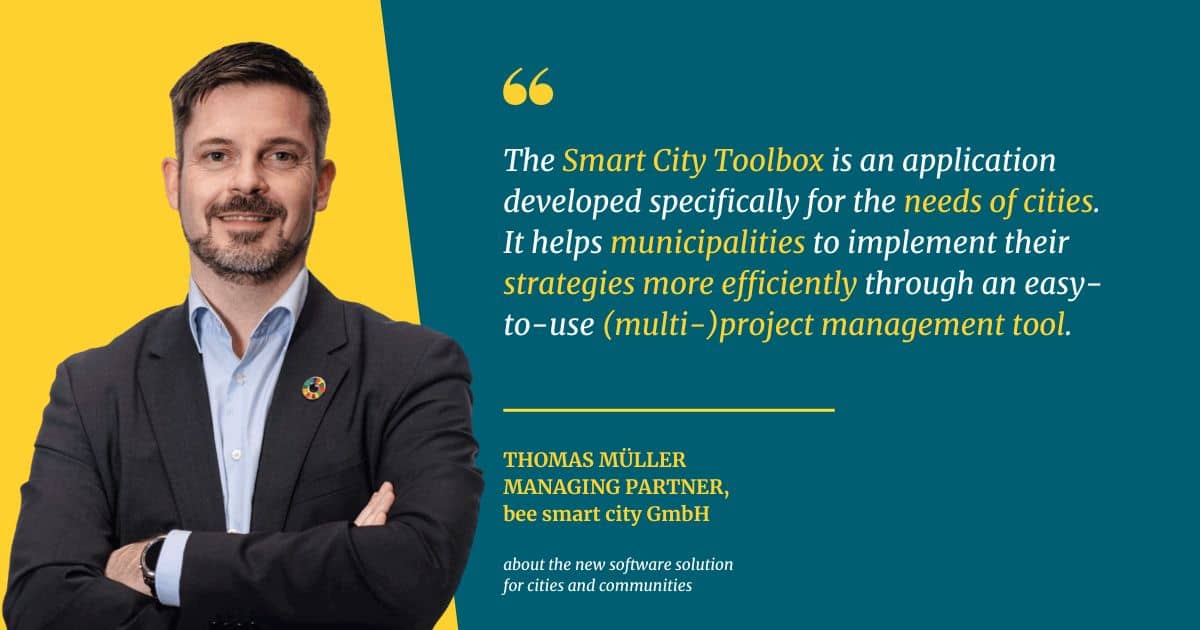 "Once again, we are proud to continue our long-standing relationship with Smart City Expo World Congress and to work with those who share our vision for a more sustainable and resilient future.
The upcoming edition of the Smart City Expo World Congress is also very important for us at bee smart city: we are introducing our new product for cities - the Smart City Toolbox - to Barcelona," says Thomas Müller, Managing Partner at bee smart city.
Discover our new services and meet our team in Barcelona from November 7-9 in Hall 2, Booth C111 at the joint booth of the German state of North-Rhine Westphalia (NRW). We look forward to connecting with you in person!
Book a meeting with our team in Barcelona, via our online calendar:


---
If you cannot make it to Barcelona, you have the chance to also visit our Team in Berlin at the Smart Country Convention (SCCON)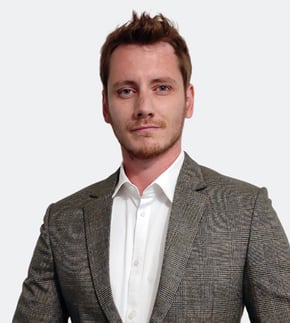 Joe Appleton
Joe Appleton is a content strategist, editor and writer at bee smart city. He is particularly interested in the topics of smart and sustainable cities and urban mobility.